IF YOU ARE ON A CELL PHONE, THE ADDED FEATURES (PLATFORMS, SHORT STORIES, YEAR AHEAD, ETC.) CAN BE ACCESSED FROM THE TOP LEFT HAND CORNER (STACKED LINES). ALSO, THE 'TRANSLATE' & WORLD CLOCK WILL APPEAR AT THE BOTTOM.
在手機上,添加的功能(平臺,短篇小說,提前一年等) 可以從左上角訪問(堆疊線)。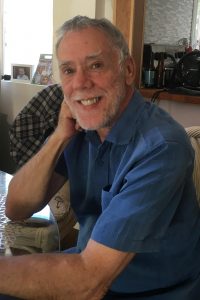 *** All times / dates: Please remember that all time references (e.g., "dawn") are PDT – Pacific Daylight Time zone. You can refer to the World Clock in the sidebar for more listings or Google 'time zone converter'.
Email: suningem@gmail.com
(NOTE: the phone # under "Readings" above, has been fixed. Sorry for the confusion.)
Tim's YouTube link:  Unveiling Astrology
Unveiling Astrology Part 2
START NOTHING:: 6:20 am to 6:20 am (!) Sun., 11:27 am to 11:31 am Tues., and 6:36 pm to 6:46 pm Thurs.
PREAMBLE: (Also see AFTERAMBLE)
Notice that there are only 14 minutes of "Start Nothing" periods during the entire week. In over 40 years of practicing astrology, I have never seen such a "paucity" of "Start Nothing" times (i.e., Moon void of course times). The first "SN" on Sunday is less than a minute, meaning the very same minute the Moon left Pisces, entering Aries, it also aspected Pluto, which was retrograding from 0 degrees 0 minutes Aquarius into Capricorn.
***
A catatonic woman has just awoken after 20 years in a coma. Just think what she'll be able to tell psychiatrists and psychologists! I hope her story is still in the media a year from now (unless she seeks privacy, which she has a powerful right to).
***
History will probably decide that Nancy Pelosi schemed to create a riot on January 6, 2021 and is responsible for the entrapment and jailing  of approximately 2,000 Trump supporters.
Pelosi and her "committee" hid evidence that would have freed many of the January 6 prisoners: Hiding evidence is a major crime, a felony. But it gets worse:  on June 6/23 it was discovered that the J6 Committee (the kangaroo court set up by Pelosi) actually doctored and manufactured evidence! (Bennie Thompson, the black hypocrite congressperson, did it.) That's, like, a huge felony, which should see every lawyer on the committee disbarred, and every committee member thrown in jail. It won't happen, of course, because the Democrats have a deal with the Devil: as long as they cheat, they can't lose.
The entire Jan 6 "insurrection" was designed and triggered by one tortured machiavellian mind: Pelosi's. The leader who contemptuously tore up the state of the union address when Trump was Prez. (I wrote long ago, and I still believe it, that Nancy Pelosi has been acting — for some years — as a spurned lover. She wanted Trump sexually, but he spurned her,  so she began a hatred for him.)
This is the Nancy who blatantly and publicly broke the law during Covid, giving notice that she was not one of the common people, but someone "connected," as the mafia would say.
From the imbedding of provocateurs by the FBI into the crowd, to the (planned) gutting of the police force on hand, deliberately ensuring the contingency would be far too few to handle the crowd, to the intentional provoking of the crowd by firing rubber bullets, tear gas grenades, and flash grenades into the milling but stationary crowd, injuring many, all planned and perpetrated by Pelosi. Then, the follow-up, using the corrupt Gestapo (aka FBI — whom I call FIB) to find and charge anyone who even visited the capital with crimes, and dishing out up to 18 year prison sentences to people who weren't even there, stacking the courts with corrupt Democrat judges and fanatically Partisan democrat juries. (One of them was seen giving the "fuck you" finger across the court room to one of the defendants.) …It all started from one source: Pelosi.
(BTW I have completely abandoned any suspicion about Paul Pelosi's behaviour the night he was attacked in his home. His name is double Libra, which perfectly explains why he was so deferential to the invader and afterwords to the police who  were trying to rescue him. Libra can be polite and cooperative to a fault.)
***
I wrote a few years ago that the present upheavals in America would  hold less violence than the Civil War. There are two branches of violence potential in the US. One is obvious and we have seen it on our TV screens for at least the last few years, the riots and the burnings in Portland, the seizing and gutting of a downtown Seattle Street by antifa and others … Lately crowd violence has morphed into individual violence towards other individuals. A man beats two elderly women almost to death on a public sidewalk because they were praying outside an abortion clinic. A gang of teenage girls kills a homeless man and his wife. A teenage male gang beats three Marines close to death. A high school is sponsoring a weekly fight club, fashioned, I suppose, on the film of the same name.… The increase in mass shootings… I think  there were almost 400 (?) mass killings in the US last year, more than one per day. (Not sure of this.)
The second branch of violence is more in potential than in demonstration.There have been occurrences (the FIB trying to destroy whistleblowers, etc.) — but, mainly, this kind of violence, usually government-initiated, is more like a constant thread weaving in and out of our news media, when reported, which is seldom. So this kind of violence sometimes flares into prominence, but often operates in silence. In this stew of violence lie the 2,000 incarcerated for January 6, the threatened arrest and incarceration of the main political figure in America (Trump), the pornification and brainwashing of children nationwide, parents excluded. Recently the rise of transgenderism, and its rather amazing effect on and rapid acceptance by the military and other agencies usually considered conservative to ultra conservative. This is a much more insidious kind of violence than riots and Antifa bullying — and far more powerful, because behind these destructions the government lurks, and the government can put its hands on tanks and fighter pilots and armies and crush any unwanted revolt. Even now, without even a whiff of military involvement (if we exclude the FIB and its evil and atrocious raids on innocent civilians at 4 o'clock in the morning, bearing automatic rifles) the government's underhanded violence continues unabated. E.g., banishment from work, loss of license or disbarment, endless  lawsuits that leave you bankrupt from lawyers fees — the kind of subtle violence that does not destroy peoples bodies, but destroys their ability to live their lives as before and in many cases causes divorce. This is a 2020s version of McCarthyism, but it is much longer lasting, more intense, and much more damaging. It might even crack the nation in two.
Add to all this  the revelations about Joe, the (criminal) president the citizens trusted, a gloomy economy (healthy yet despairing) the realization that China has stolen America's beat, and has done so by supplying America with products too cheap to reject. China  took over America's economy by stealth, leaving the nation and its citizens obese, lazy and uninformed. Many citizens do not like the state of affairs. They regret everything that was given to China. They feel they were sold out, as in many cases they were. And now they're hearing news about President Joe's being beholden to China due to bribes.
They know something's wrong, but with the hidebound state of politics in this century they do not know who or how to effectively change the somewhat dire status quo. So they take up the simplest rebellion they know: violence, bombs and beatings and destruction.
Obviously, we have a circle here: the feeling of unease and impotence  caused mainly by the government and mega corporations, leads to violence. The violence leads to stricter attitudes toward rebellious factions in general, so President Joe claims all MAGA Republicans are basically terrorists (subscript: criminals, should be in jail). And Joe begins setting up the police state. Which will be answered by more public violence. Perhaps.
But what will happen to the USA?
***
WEEKLY FORECAST;
 ARIES: March 21-April 19
The accent remains on parents, paperwork, communications and travel, Aries — in fact, it doubles and activities "speed up." Be curious; ask questions. A place you visit this month could later become your home. A strong romantic streak lures you, could lead to a love affair, even "true love." Money, income remain lucky for 11 months ahead.
Your energy and charisma hit a monthly peak Sunday dawn to almost noon Tues. (PDT). Charge ahead Sun./Mon., but leave Tuesday alone. This eve holds a money opportunity or bonus. (Excellent time to apply for employment.) Buy/sell through suppertime Thursday. This night (Thurs.) through Saturday brings a whirl of messages, contacts, trips, errands and paperwork. Caution before mid-morning Friday — plunge in and get it done.
  TAURUS: April 20-May 20
Chase money, Taurus. Buy/sell, memorize something, offer casual intimacy to someone. Your monetary interests "speed up" this week — talk, ask, apply. Your home and family seem transfixed on someone's romance, or a general atmosphere of romance exists in the home. You are growing more and more confident and humorous.
Lie low, rest, ponder, plan, and deal with gov't or "head office" Sunday morning to late morning Tues. (PDT). All's well, you might even "land" a gov't grant or employment or some such. Your energy and charisma shoot upward Tuesday noon to suppertime Thurs. Be cautious: a few glitches exist, but you can overcome most of them with determination and a willingness to swing your weight, as they say. One danger: bosses will NOT be impressed, so aim for other things than career. From Thursday eve through Saturday, chase $, buy/sell, memorize something, and/or chase someone "comfortable" for further intimacy.
  GEMINI:  May 21-June 20
Your charisma, clout, energy and effectiveness are at a yearly high, Gemini. Get out, start projects, see and be seen — grab attention! You've thought and seen a lot in past weeks, but now you get to say it, express what you think and experience. Casual friends, short trips, errands, communications, can lead to romantic sparks. If already involved, you might travel for love. The gov't continues to favour you, but higher-ups are hard to impress, want "results."
Your hopes rise high Sunday to late morning Tuesday — flirt, be social, welcome popularity. You'll be happy! (Though not so much Tuesday morning — be cautious, esp. about making commitments.) But retreat, rest, ponder and plan Tuesday noon to suppertime Thurs. — not an easy interval, so stay out of competitions, away from any "audience." Your energy and pizzazz return sharply Thursday eve through Sat. Re-read the first 2 sentences of this message — charge ahead, do something significant! (But go slow early Friday morn.)
  CANCER:  June 21-July 22
Lie low, Cancer. Rest, avoid competitive situs, contemplate and plan. Seek advice, be spiritual, charitable. Liaise with gov't, "head office," and institutions. (Extra) money began to flow your way in late May. Now the "stream" widens, deepens — good! A Leo (friend?) might be involved.
For the next 2 years, your thinking processes will be slower, more structured — and probably more effective. Despite present weariness and semi-solitude, the 11 months ahead will fill with happiness, popularity and social joys.
Be dutiful, ambitious Sunday to almost noon Tues. (PDT). Sun./Mon. — success. Tuesday, be cautious. A "taste" of the social joys and happiness awaiting you for the next 10, 11 months, visits you Tuesday afternoon to suppertime Thurs. But it won't be smooth or totally blissful, as your sill in "retreat mode." Beware gossip Thurs. This eve through Saturday brings a "double dose" of tiredness, quietude — use it for a good, deep rest. Only caution: Friday morning, feelings don't come to right, or are repressed.
  LEO:  July 23-Aug. 22
You remain in a very social phase. Leo. Your popularity's up, social delights, optimism and flirting all lift your heart. Now, much more than in prior weeks, you can express your happiness, phone friends, issue invitations, etc. Form a big wish — it's likely to come true someday.  With both romantic planets (Venus, Mars) in your sign, you're sure to be seductive even when not trying! Your career is very favoured until May 2024.
A wise, mellow, gently loving mood steals over you Sunday dawn to almost noon Tuesday. Careful Tues. Sunday/Monday are good for buying travel tickets, legal affairs, higher learning, fame, social rituals and cultural themes — and love. You are someone's "romantic ideal" right now. Be ambitious Tuesday noon to suppertime Thurs. Deal with prestige relations, worldly standing, bosses and VIPs. DON'T invest. Your popularity, social delights, friendly love, optimism — these increase beautifully Thursday night through Sat. Only one caution: go slow early Friday morning.
  VIRGO:  Aug. 23-Sept. 22
The accent remains on cheer, worldly standing and prestige relations, Virgo. Be ambitious, work hard. "Promote" your ideas, projects, skills. Your "talk-ability" increases now to late June. A secret love attraction is quietly building. Whatever happens during the year ahead, you'll be unusually philosophical about it. Some Virgos will wed, if the affair is "long established."
Secrets, privileged data, research, finances (investment/debt) and lust (for sex or power) — and medical decisions — fill Sunday to almost noon Tues. Forget Tuesday — act Sun./Mon. for success. A mellow, tolerant mood slips over you Tuesday pm to suppertime Thurs. Tuesday pm and Thursday pm are luckiest; otherwise, glitches exist. That career, ambition influence grows strong Thursday eve through Sat. Be careful to about 9 am Fri. (PDT) — after this, charge ahead.
  LIBRA:  Sept. 23-Oct. 22
A  lovely week, Libra, with the accent on far travel, higher learning, social rituals and cultural venues, law, fame, media. (These will be doubly emphasized late week, in successful ways.) Your ability to communicate in these zones, to write/speak of love or other profound things, rises now to late month. A friendly romance might start at any time; if you're single, this could make you glow right up to your birthday. Could lead to marriage. In any case, romantic optimism and social joys sweeten your days. This combines with, now to next May ('24) an expansive and fortunate sexual influence. Pregnancy very "available!" Work will be a bit hard, dull now to May 2025.
Relationships fill Sunday to late morning Tues. Exciting meetings, opportunities and relocation themes parade through Sun./Mon. — be careful Tues. Tuesday pm to suppertime Thursday brings secrets, lucrative financial opportunities, sex and lust, medical or lifestyle decisions. Best times: Tuesday night, Thursday afternoon to suppertime. Otherwise, recognize obstacles before you charge into them. For Thursday night through Sat., re-read the first 2 sentences above: "A lovely week…"
  SCORPIO:  Oct. 23-Nov. 21
The main accent remains on lust (for sex or power) non-public information, investments/debts, ,medical and lifestyle decisions, changes. One of the biggest changes in years occurred very recently, when your ruling planet, Pluto, crossed into your area of domesticity, family, children, nature, security, stomach and soul. This will draw you toward home, family (creating one if you're young) — for 20 years. At times, you might experience this new, deepened domesticity as upheaval. But when you do, remember, new plants can't grow well until the farmer "upheaves" the winter soil. You're the plant, God's the farmer. This year (to May '24) offers superb relationship prospects, and good luck too in relocation and opportunities in general. The "public" will love you. (Scorpio Joe Biden's popularity should rise somewhat.) Now to mid-July, bosses are impatient yet favour you. From mid-July to October, bosses favour you, without the impatience.
Tackle chores Sunday to late morning Tuesday. Success, Sun./Mon. Caution Tuesday morn. Relationships, opportunities and oppositions arise Tuesday pm to suppertime Thurs. Be careful, lots of obstacles. But Tuesday night and Thursday afternoon favour you and a bond. For Thursday eve through Saturday, read the first sentence above, "The main accent…" All is lucky here, except Thursday midnight, Friday morn (to 9 am PDT).
  SAGITTARIUS:  Nov. 22-Dec. 21
Relationship excitement is alive, Sage! Opportunities, relocation themes, and public dealings (from doughnut salespeople to rock stars) fill the days ahead, esp. late week. Until now, the "other person" has been non-talkative, unable top express themself. This changes: another regains his/her voice. Two romantic planets sit now in your sector of gentle love, travel, fame, cultural venues, higher learning, media, philosophy and international affairs. By October, you might wed someone who romanced you in the last 13 or so months.
Sunday to noon Tuesday is romantic, creative, risky, adventurous, pleasurable and seduces you with the world's beauty. Success! — but not Tuesday. Work will grow and be harder now to May '24. Tuesday noon to Thursday suppertime (PDT) show this. Obstacles might be the tips of icebergs, so be slow to commit or rebel. (Best action times: Tues. night and Thurs. afternoon.) Thursday night through Saturday emphasizes the first 2 sentences of this message: "Relationship excitement…" Careful late Thursday night, Friday morning.
 CAPRICORN:  Dec. 22-Jan. 19
The drudgery continues, Cap. Tackle work, be dutiful, take care of dependents, and protect your own health with sensible eating, dressing. Conversations now revolve around work. Now to October, your finances, investments and sexual life should be just fine, boosted by a mild, continual luck. However, now to July 10, you might be too impulsive to invest wisely. Now to May '24, your romantic picture expands with cheerful good fortune.
Sunday to noon Tuesday brings you down to earth, to home, family, property, nature, soul and stomach. All's good Sun./Mon. — be cautious Tues. morning. A romantic, creative, speculative or "fun competitive" influence fills Tuesday pm to suppertime Thurs. Though the mood is good, circumstances aren't so helpful. So enjoy without trying to force/manipulate a desired outcome. (Tuesday night, Thursday afternoon best times to act.) Tackle chores Thursday night through Sat. Eat, dress sensibly. Difficult Thurs. night to about 9 am Fri. (PDT) — otherwise, "everything works."
  AQUARIUS:  Jan. 20-Feb. 18
The world is alive with romance and beauty, Aquarius! Now an addition: until late month, communications with an attractive person (or your lover) improve immensely. At the same time, Venus and Mars in your partnership house likely will (or have) spark(ed) a powerful attraction, and maybe vows of agreement — Venus will stay there until October, giving you 4 months of loving affection. (And a tendency on others' parts to say "Yes" to your questions or requests.) For more on this love trend, read your June 4 column "message."
Sunday to noon Tuesday brings errands, trips, paperwork, travel and new contacts. Not an important time but a pretty easy one, Sun./Mon. (Tuesday's difficult.) Tuesday pm to suppertime Thursday accents your domestic situation. Though you meet frustrating obstacles here now, they are temporary: your home, family, property will expand, blossom with good cheer, and probably bring $ fortune, too, for the 11 months ahead. Thursday eve through Saturday packs a wallop — romantically, creatively, artistically, with children's affairs and s[ports/games. Bad to 9 am (PDT) Friday, then excellent prospects.
  PISCES:  Feb. 19-March 20
The emphasis remains on home, family, property, mother nature, security, and soul, Pisces. Be restful, examine you life thus far. Hug the kids. Start a new garden or backyard pool, or take a nature vacation, etc. "Useless chatter" fades now, as communications at home improve to late June. (If this causes some strain with your spouse, steer him/her to the ambitious view of things.) You might be attracted to a "verboten" love affair, or, more innocently, to a co-worker. Respect marriage and anyone in it. Now to October, your investments, businesses, research, all yield fortunate results. You're more conservative, sober than usual — this will last until May 2025.
Chase $, buy/sell, invite a "comfortable" (or "casual") lover to your nest, Sunday to almost noon Tues. (PDT). Good results Sun./Mon., but not Tuesday morn — watch, rather than engage. Midweek, Tues. noon to suppertime Thurs., brings errands, short trips, communications and paperwork. Double-check addresses, re-read what you write before sending, etc. Obstructions exist. Best time to act: Tuesday night and Thursday afternoon. Re-read the first few sentences of your message, "The emphasis remains on home…" etc.) — that describes Thursday eve through Sat. Bad results up to Friday morning (to 8:30 am PDT) then everything runs smoothly.
THE END.
AFTERAMBLE:
1969:  An unfinished story.
CHAPTER THREE
Though I was soaked and freezing, I lay still on the rock shelf. One part of me was fading, almost sleeping, but in another part there was an anger – no, not anger but a sort of weeping rage. But my body wanted to just lie there, and I couldn't find the thought to make it move, or the muscles. Somehow, it had gone beyond my control. I dreamed I saw Paul, my brother, and I knew, or dreamed, what Paul would do. Paul stood over me, he said "fuck!" between clenched teeth and he started to smash and bully his way into some – thing. I was laughing in my sleep, or my dream – at the same time I had not closed my eyes and I saw the pond and the beautiful sky, blue, gold and pink and clear light over the pond and on the rocks, turning the granite pink. I laughed and muttered weakly, "fuck," and….
It wasn't that I wanted to die, or for her to die, just that I didn't want to move… yet somehow, almost with surprise,  I lifted myself up on my elbows, then heaved to my knees, grabbed a branch and pulled myself to stand. I shook like a leaf, but I was on my feet. She looked beautiful, dead and pale like that. I fell to my knees and put a weak hand on her face. I pulled the skin of her forehead up so her eyes half opened. Maybe she wasn't dead. Those eyes seemed to look directly into me. It shocked me. But my hands were too cold to tell if she was breathing. I couldn't tell if she was dead from cold or drowning or quite alive and sleeping, or what. And if you're sleeping, I said in my head, why don't you wake up?
Then I lost it; I  started crying, and I yelled, almost like I was singing, it rolled around me, my voice, "You fucking cocksucking bitch! Get awake! Fuck you! Wake up! Fuck you! Fuck! Fucking fucking fucking – fuck you! Fuck you!" Then I said, softly, "How can I save you?"  I wouldn't usually speak like that, of course, but it's funny how you'll say things when you're alone in the freezing damn woods and it looks like someone's dying.
I had a brainwave. I thought to expel the water from her lungs. So I threw myself on her chest, so hard we both bounced. I pulled her away from the pool's edge, and threw myself on her again, so my chest whomped against her, and her head jerked from the impact. I dragged myself up, and did it again. I did it a few times. The last time I hit my forehead on the rock, and the pain outraged me but also made me alive, woke me up with those bright little gnats of light swirling around.
At least that's what I thought happened. But actually, maybe I knocked myself out.
Because the next thing I knew, someone was handling me, tossing me around with their arms, I was sore all over. I opened my eyes. The day had bent over. Her eyes shone in the blue dark. She was shaking me.
I thought she said, "Who are you?" or "Where is Disneyland?" but I wasn't sure she'd even spoken.
I felt very comfortable, and I smiled like a happy fool. I started weeping again
She stared at me with an oddly, subtly foolish smile, or with a puzzled look, or a worried look, I couldn't tell. I smiled again, tears flowing down my face.
I felt her slap me and it hurt. I opened my eyes — had they been closed? — and she slapped me again. "Okay," I whispered. "Okay." It really hurt. I felt all the cold now, the freezing cold, and my throbbing hands and a terrible ache in my testicles. Then I began to feel warm and I smiled. At this, she grabbed my jacket and pulled me up against her and it was her eyes, staring at mine, and the cold shock of having my wet clothes pressed against me again, against my chest –  something woke me up and somehow I eased over that edge, came into a wakefulness that wasn't going to go away. My head throbbed. But I was awake.
I rose up, to a sitting position. Then I got to all fours.
She turned away and began to climb out of the low rock shelf that surrounded the pool, up onto the jumbled logs. I followed her, because somehow she had taken charge. Our progress was slow, groping with our feet at every step, and searching for handholds before we took another step. At some point I noticed we weren't going in the direction of the road, but toward a narrow V at the far end of the cut.
"The road's that way," I said, so quietly I wasn't surprised when she didn't hear it. I tried again. This time I think she heard me, but if she answered at all it was with a nod, which I wasn't sure wasn't just a movement of our climbing over the logs. So I just followed her. To tell you the absolute truth, I would have followed her no matter where she was going. I had no strength to go anywhere on my own. The only strength I got was from her, following her. Our sodden clothes snagged a few times. I fell at times, and I'm sure she did too. Finally, maybe a half hour or ten days later, we swished loudly through some salal (it sounds like walking through aluminum foil) and stood on a large slab of granite. Not one felled log stood before us, just some puny trees here and there growing up from small pockets of dirt or out of cracks in the rock. I noticed now how tall she stood, with good posture. I felt like a weak and shivering rat beside her. Don't women shiver? But something, something that was still just dull in me, made me stand tall too, some dull, dim sense of triumph. She looked at me blankly. It wasn't a dismissing look, but a judging one. That somehow made me feel strong, though I don't think that was her intent. I looked at her. She looked worried, then turned without a word and walked on
In a few minutes of easier stumbling we turned slightly around the curve of a rock hill and came upon one of those semi-permanent tent-cabin structures, with wooden lower walls and canvas upper walls and roof. The day had faded, so the canvas stood almost white in the blue twilight. The moon was starting to throw more light than the sun's afterglow.
I followed her inside. She turned to look at me as if to say, "You're coming in too?" Maybe it was rude of me, to just come in, and I felt a little guilty in a numb, fuzzy way, because everything in my mind was in cotton batting.  But I stayed; I was too cold and numb to move any more. I sat in a chair, shivering now.
She quit looking at me, turned, and slowly began peeling her clothes off and dropping them onto the canvas floor. They splatted. Her motions were mechanical. When she was naked, she looked at me.
I just stood there. Of course. Yes, take off my own cold clothes. I tried. But my hands were useless. I couldn't undo my boots; I tried to grab my jacket sleeve to pull int off,  but couldn't grasp it. Her clothes were easy, all vecro'd, even her boots. She was obviously from some rich neighbourhood. She hesitated a moment, then came to me, and with a lot of tugging and pulling from various angles, she managed to peel off my jacket. She started to undo the buttons on my shirt, but her hands were numbed, too, I guess. Finally, she grabbed my shirt in the front, and ripped it open halfway, then peeled it up over my head. I watched her body, her arms blue and pale in the darkening air, her shining knees and thighs, her stomach and breasts. And of course I saw her cunt patch down there, it was blonde and the hairs curled and wet, but I only glimpsed it, I was too shy, and hoped she didn't see me looking. And her breasts weren't big, in fact they were small, no bigger than two fists. But they stood there, her nipples elevated and staring at you with an unmoving stare. They didn't really swing when she moved, they were more solid and "attached" than that. I always thought breasts swung, but I guess not on young women. I have to admit my experience was limited — still is. Her nipples were stiff from the cold, and goose bumps covered her blue skin. I had never seen a woman totally naked, at least not up close, and I was amazed, I was floored by her beauty. It's a strange thing, it's like you fall into this pool of beauty, and it surrounds you. Especially her stomach. But I stopped looking, partly I felt guilty, and tried to help her undo my pants and boots, but I couldn't undo my boots and I couldn't get my pants down. They were jeans, so they clung.
"Life down," she said, so I lay down as she indicated. I just wanted to sleep. I curled up, but she slapped me and pulled me straight out. That was really cold, having to straighten out. I started shivering crazily again. She got a fork and undid the knots, then pulled my boots and socks off and pulled my jeans off. I kept my underpants on as best I could by hooking my stiff fingers into them while she pulled my jeans. Plus I had an erection, and I was trying to hide it. Even in that damn cold.She turned on a kerosene lamp and a propane stove. I looked on them hungrily. She moved the lamp closer to me, and yanked a blanket off the bed and put it over my shoulders. Then she hung a towel over my head, so I began to rub my head and face.
Then, quickly, she abandoned me, knelt to pull several towels and some clothes from an overstuffed locker under one of the two camp beds. I'd never seen a woman dress before. She turned, I guess feeling my eyes, and watched my face. I had a huge erection. She turned, ignored me.
I watched her every little movement. She was still naked, all over. But in some odd way she was almost like a boy, tall and slender and with the small tight breasts. Except her hips were wide. I could feel the heat of the lamp and the propane stove. They both burned me, but I began to like the heat. She crossed the tent, turned her back to me, and began to dry herself. I watched and watched. Totally naked, she dabbed herself dry. I was surprised and oddly both repulsed and fascinated by that – that she dabbed herself dry. Why not just rub? It seemed false and over-delicate, yet real too. For some reason it seemed selfish and precious and yet it fascinated me too. I stared at her blonde vagina hairs showing beneath and between her legs, from the back. I stared at her round bum, and her long back and shoulders and her soft neck and wet blonde masses of hair and everything else as I watched her. Slowly, I grew warmer.
A minute later she made me stand and lifted my wet underpants up and off my erection, and pulled them down. I kicked them off. Suddenly, I wondered: is she going to – want to – do me? I smiled, happy and ridiculous, my whanger standing up against my stomach. She looked at me, in a way that was both scolding and amused. I will never forget that amusement. Even now. It is one of the few great pleasures of my life, remembering that half Cheshire Cat, half Mona Lisa smile.
"Put that away," she said. "Sit down."
"Oh yes," I said, eager to please. It wouldn't go away, so I grabbed the blanket off my shoulders and bunched it up over my crotch.
"Here." She put another blanket over my shoulders, and gestured at me, to sit closer to the stove on a folding wooden chair. I rose and sat on the chair, hunched up so the blankets would cover my back and my privates and my legs. My balls stayed wet and cold, because I couldn't figure out how to dry them without being shamefully ridiculous. In this rubbery, shivering state, I continued to watch her.
I watched her every little movement. She was still naked, all over. But in some odd way she was almost like a boy, tall and slender and with the small tight breasts. Except her hips were wide. I could feel the heat of the lamp and the propane stove. They both burned me, but I began to like the heat. She pulled another towel from an overstuffed locker under the camp bed, then another. She gave me one, then crossed the tent, turned her back to me, and began to dry herself. I watched and watched. Totally naked, she dabbed herself dry. I was surprised and oddly both repulsed and fascinated by that – that she dabbed herself dry. Why not just rub? It seemed false and over-delicate, yet real too. For some reason it seemed selfish and precious and yet it fascinated me too. I stared at her blonde vagina hairs showing beneath and between her legs, from the back. I stared at her round bum, and her long back and shoulders and her soft neck and wet blonde masses of hair and everything else as I watched her. Slowly, I grew warmer.
Each of her hundred little ordinary movements, each was different to me — each time she moved, the world changed, like the ocean changes under the shifting clouds and sunlight.And now as I watched her dabbing and patting herself dry in the yellow light of the kerosene lamp, and I gazed totally silently on her beauty, I also kept watching her as she had been in the cold deep pool, black in its depths, fighting against my "rescue," because none of that had faded either. It's hard to explain. Nothing she was, "disappeared." Everything about her lingered and stayed in my mind, and overlaid what she was now. I had never seen a more beautiful person. She had a thousand ways to appear; I knew that already.
I was absorbed in her; she was like someone had thrown a book at me, and every word in that book, as the pages fluttered, every separate word was another golden beauty, and pressed itself onto my eyes, softly but with a pressure you couldn't measure. I noticed now that her wrists were small.
Now, maybe rightly or wrongly, I did not feel embarrassed any longer, which was the strangest part. No, that wasn't the strangest part. The strangest was, she had not been doing any of this naked delicate dabbing for my benefit. I somehow knew that, which made her even more — even more — I don't know. I don't know if I even questioned it. There was something about the dabbing with the towel, how carefully she looked at herself as she did it, how self-concerned it was, that I knew it wasn't done for me at all. And yet now that  I'm eighteen and look back, I'm starting to think she did do it for my benefit, I mean to attract me – no, not really to attract me, but a strange thing, to make a statement, to impress a kind of stamp of her, on me, my mind, my eyes, like she was posing as a sort of art work for me to remember, but not that blatant. I don't know. It was strange. She handled every single one of her movements with a careful fullness, and I'll bet she had been like that since she first cried in a crib.
There was a listlessness, too, in her movements – this somehow signalled to me that I should keep to myself. But this was only a tenth as clear and strong as that careful dabbing. Yet I didn't resent it, though as I said I found it strangely repulsive and fascinating. I didn't want more, didn't want less. I was just contentedly overpowered. She put a dry sweater, jacket and pants on, but left her feet bare. I watched her every move. It was like a neat puzzle, seeing how her clothes fit around her in various ways. I watched her bare feet.
"Shouldn't you put on some shoes?" I said. She looked up at me, at this, and for the first time I saw how tired she looked; her eyes were sunken and — hopeless. Or just wretched and tired, I don't know, her bags so blue and purple and dark underneath, that I stared and a small, quiet fear and sadness came into me.
I stared at her hands. I watched her face and her eyes. She moved in and out of the tent-cabin affair, collecting the sodden clothes and taking them outside. I guess she was hanging them up. When she came back in she gave me a power bar. I sucked on it. I was too exhausted, to tell you the truth, to grind my jaws. She made tea. I noticed she didn't eat. While she made tea I noticed a man's boots in one corner, beside a tin cooler. And standing beside it, leaning into the canvas corner, a rifle. I don't know much about rifles, but it was bigger than a .22. I remembered something I'd seen on TV so I thought I would go over and smell the end of the barrel sometime, to see if it smelled of whatever a fired gun smelled of. I was thinking of the dead man, the Dietmar Stoltz. Yet I didn't want her to see me, and she was staying inside now, so I pretended to take a little tour of the tent-cabin, and tried to smell as I passed it, but I couldn't smell anything.
There were lots of other things inside, too – including an eating table, and a rigged up sink affair. It was a pretty big tent.There were a few chairs, a rack of books, a guitar, various camping stuff and clothes.
"Is there someone here?" I asked.
She looked at me, as if studying me.
"Just us."
"What about the boots?"
She ignored me, or hadn't heard. Now that it was all over and I was warming, I began shaking again, shivering. The burning sensation came back, milder this time. It was very pleasant. I still had my erection, and it just stayed there, under the sleeping bag. It was starting to ache.
"Please don't watch me," she said.
"I'm sorry."
"Yes, I'll bet you are," she said with that teasing smile. Then, with a suddenly aloof, almost contemptuous tone she said, "You can sleep here."
My face made a question mark — ? There was only one bed – a large air mattress on a raised bench. She nodded toward that. "But it's your only -" It seemed selfish to take her bed.
(CAN'T FIND IT BUT MENTIONED 2 BEDS PREVIOUSLY — DELETE.)
She looked at me and her eyes were tired. They didn't seem endless now, like they had — they seemed like jelly over fear. And she seemed puzzled, too – by me? I wanted to stop that puzzled look. For some reason now I wasn't sleepy. I wanted to talk to her.
"Are you doing the logging?" I asked.
She looked puzzled and afraid. "No."
"Was someone else?" Now I wanted to mention the shot dead man because I suspected something, but I didn't want to reveal my suspicions.
"No."
"I mean who cut down all the trees? I was just wondering," I said, as she watched me, "Because whoever cut them will be back soon, probably; to skid them out."
She looked at me. "Please don't stare at me," she said. Now my tiredness was coming back, quite fast. So I lay on her bed and pulled the sleeping bag around me, quiet and sad. But the erection wouldn't go away. I lay curled, hiding it. I had stopped shivering. It's partly a matter of will power.
"Is this okay?" I said or thought. And she seemed to answer in my head: "What?"
"Well, I'm looking at the wall, and not staring."
What she did then surprised me: she laughed, it was a tinkling laugh. I smiled, contented. Then I had a severe, terrible thought: I imagined when I slept she would get the rifle, and would approach my back, and blow my head off. Just as I rolled over to face the room to make sure she wasn't, I fell asleep. I was in the ocean. I was drowned. I was looking up, and everyone normal, my brother and mother and the RCMP and teachers and the kids at school, they were up there in a boat, and I would never be able to speak to them again, I had become a fish. And then I was sinking, slowly, unable to stop, sinking.
When I woke, she was bent over the small camp table, still in the same pants and jacket, her feet still bare. The kerosene lamp still burned, though it was daylight. The sun shone bright on the white tent wall. I must have slept a long time, because I was fully awake. You know, when you just haven't got an ounce of sleep left in you, and even being in bed is immediately boring. I was eager to get up. I was happy as I guess a new groom must be the morning after the wedding, and the whole world was filled with flowers and sun and green grass and birds and the huge new fresh future.
So I bounced up, the sleeping bag wrapped around me. My erection came back, fast. My testicles ached powerfully. When I saw her eyes, I guessed she'd sat at that table all night. I sat down in the other chair at the table, a lump in my throat, not knowing what to say. I felt sad again. Then I saw the pair of boots again, in the corner, large men's boots, and now in the clear light of morning. They weren't mine, and they sure weren't hers.
I remembered the strange compulsion that had sent me down the road to this cut of massacred logs, and the shot man who was somehow the trigger of all this. I studied her.
"Do you have a 4×4?" I asked, conversationally.
"I don't know!" she said with sudden exasperation.
"I mean, I just wondered how you got here, and what – are you here for long?"
"I don't know!" she said, as if the question had bothered her, too, and she felt hopeless about it.
"Is there a road that comes into this cut from behind? I – were you here with a guy who died? I mean that man" (I pointed, offhand, at the boots) "did he die?"
Her head snapped up swift as a bird's. She stared at me, her eyes were wide and round and sharp as a bird's. Then her face collapsed into a pile of red wet folds.
"I'll do anything for you," I said. I said it so easily. And, damn it, I started crying again, tears flowed down. I couldn't understand myself. I'd never said anything like that to anyone, much less meant it. But now I said it so easily and I meant it. I would cook her breakfast, or hold her. I'd rescue her. I'd face a fucking bear. Anything.
We sat in silence. I wiped my eyes dry and felt hungry. Her eyes slowly wept again. That was a new me that said I'd do anything for her. I didn't understand it, this new me, but I didn't mind it at all, I liked it. It was an entirely new world, to say that. It made freedom and freshness and a wide, wide feeling come into me, a huge, joyous conviction that I would protect her. But now, to ignore her tears, I said, sort of innocently, "Can I make some tea?" She nodded. I got up and searched for teabags. "Can I make eggs or toast or something too?" I was now in a bright, hungry, optimistic mood. She nodded, distracted.
"I… Do you mind if I just say what I want to say?" I asked cheerfully as I searched through the cooler.
Finally she said, "No."
"I never do that, just say everything right out," I said. "I can't find the tea bags."
She stared at the lamp, though the flame was almost invisible in the canvas-bright sunlight.
I wasn't looking for the tea bags, I was walking around in a circle in the small space of the tent-cabin. "But I feel like it now. You are extremely …well, you're just, beautiful. But you're healthy and… well, strong, I can tell that. You're strong, and somehow you've… got into an `awkward state.' I mean, is it mental, or is it – I mean, I'll do anything for you. I'll do anything." I began to feel like weeping again, but I didn't. I breathed in a huge breath and sighed it out again.
"Now I don't know what I'm saying." I sat down at the table again. "I can't find the tea or anything." I looked at her. "You are so beautiful," I said, in a quieter or maybe huskier voice. I sat and gaped at her. I was looking at her cheeks, and it was absolutely true, and I was somewhere where reality is different, because she was so beautiful.
I imagined she smiled, slightly. At least that superficial, foolish glint in her eyes, that was there yesterday when she told me to "put it away" (I mean my cock) that I now knew was a kind of sorrow — that glint — was gone. I was glads, because it was somehow false, not pure and simple. But her eyes were still wet with tears, and that bit of fear was still in them, at the back. And they were eyes that I guessed had stayed up all night.
"Did you sleep?" I asked softly.
She looked at me, and her wide stare absorbed and forgave me.
I stood up again, and started searching for the tea bags. Suddenly I was elated. I had told this beautiful woman that she was beautiful. She had accepted that, sort of. I was elated, strong, cheerful and hungry. "We need to eat!" I said, grinning and bouncing around and peeking down into the cardboard boxes on the floor, the sleeping bag still around my shoulders. "Where's the food?"
"Oh!" she said quietly.
I sat down. "I can't find anything," I said. I burst into tears again. I didn't know why. I left the tent. I flung myself down on the ground, on the wood chips and cool grass and roots around the campsite. For some reason I knew my life, from that minute onward, would never be what it would have been otherwise. I lay on the ground, knowing this, lying here, meant I wasn't leaving. It meant I'd decided not to walk away from this – her – it. It probably meant I was going to go somewhere strange.
An hour must have passed. I didn't know what to do. She didn't send me away, but she didn't indicate I could or should stay, either. In fact, she didn't come out of the tent. I'd gotten tired of lying on the ground, twigs and wood chips dug into my chest and legs, and my erection, which had begun to be sorely scraped, finally went soft. I was bored. So I rose and wandered around the campsite a little, unsure what to do. I still didn't have any clothes on but the sun was shining so I felt warm, especially with the sleeping bag over my shoulders. It was as if I was in a bit of a dream, a fog, and as I slowly came out, as the sun burned brighter, I wondered where she had put our wet clothes, and I looked around. There they were, on a log but otherwise not cared for. There were her pants and jacket and underpants, my jeans and torn shirt and jacket, our socks, all in lumpen wet piles on the log, steaming in the sun. She hadn't bothered to lay them out to dry better. It was as if she didn't care. As soon as I saw the clothes I remembered: The locket in my front pocket. The dead man's locket, Dietmar's locket.
I grabbed my jeans and felt the pocket. Empty! I'd lost the locket! I shuffled through the other clothes, flicked them out, looked on the ground – nowhere. I got to my knees and shuffled through the dirt. Nowhere! I'd completely forgotten I had it, but now it was like I'd lost a key to a wonderful new world, or maybe an escape from her, because seeing all the wet clothes just thrown in lumpy piles made me wary.  But I was more concerned with the locket. I lost it. I lost, period. I started looking everywhere over the ground between the drying clothes and the tent. Maybe it had dropped out. Maybe she had searched in my pockets and found it. But how could I accuse her? I was losing, somehow.
Next  week: CHAPTER 4.
/30/