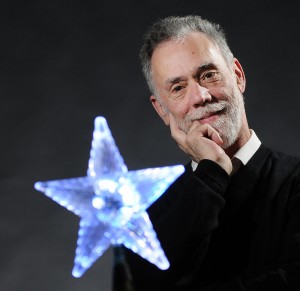 Note: this is NEXT WEEK'S forecast. To read the present week's column, please scroll down to "RECENT POSTS" on the right margin, and click on "June 28 – July 4, 2015."
ALL TIMES/DATES ARE PDT (Pacific Daylight Time Zone). PDT is 8 hours "before" Greenwich (England). (As long as Britain is also on Daylight time.) For example, when it is noon PST, it is 8 pm in England. The "World Clock" in the right margin gives you some clues. (You can also Google "time zone converter.")
START NOTHING: 5:31 am to 7:23 am Sun., 7:36 am to 9:37 am Tues., 6:47 am to 12:49 pm Thurs., and 2:52 pm to 5:16 pm Sat,
PREAMBLE:
IF GREECE is a Virgo nation (it has a Virgo name, at least in English) then its troubles should start to end, its prospect to improve, by this August onward (into late 2017) and by 2018 it should be on the mend, financially. Maybe next week I'll try to find its national chart, although these are often unreliable. …, But some of you might remember my forecast back about 4, 5 years ago that the Euro would be in trouble in 2014/15….
I wrote here some months ago that the anti-ISIS coalition should put their faith in the Kurds – they are ISIS's "natural enemy" and the ones capable of defeating it, at least in their own regions. Today (June 25) the media reported that the Kurds have taken a town from ISIS….
BTW, if you want to invest over the months ahead, try food commodities – "locally," those which represent the western U.S./Canada, not the eastern side. (Although this trade has probably already been gutted by early traders.)
Pensioners living in western North America: beware, food prices might rise dramatically. This isn't astrology, it's just a probable result of the extensive drought, especially in California
In the most general ways, the year ahead for Canada will be filled with opportunities and a "partnership" (or enemy) – deep but productive changes. A smooth intuition will aid this country in dealing with other nations outside North America. Advances in optics.
The year ahead for the U.S.A. will contain many opportunities, better communications, smoothly running transportation hubs, some great opportunities, and generally the "happiness" of the populace goes up a notch or two. A question of justice late in the cycle.
I noticed that a bunch of teens hacked CSIS, Canada's spy agency, and as I write this (June 30) have kept the spooks' site down for more than a day. The reason for the hack? It was a protest against Bill C-51, Canada's new law to establish secret police and secret courts, and to take away citizen's rights. I applaud their efforts, but as I said in the past, these kinds of rebellions against the worldwide trend toward police states will only succeed in fighting the good fight until 2018, when the hierarchy will begin to win, and to crush dissent much more successfully than today.
We should start hearing bad news about the economy. No one should start a new business now to August 11.
WEEKLY FORECAST:


ARIES March 21-April 19
The accent remains on your domestic scene (includes real estate, gardening/farming, mines, forestry, food and shelter, cafes, food stores, security, giving birth, parenting, nutrition, and retirement – or planning for it). Be diplomatic, gentle – you might be a little heavy-handed all month, or for some other reason friction can arise at home. On the other hand, you are filled with love now, and this love will surely pour out to your spouse and kids. If you're single, the good romantic prospects continue, but watch your commitment timing: DO NOT begin to co-habit with anyone before August 9. (It would turn into a vale of snarkiness.) This is overall a great time for demolition, renovation, even building a home – BUT 1) make sure your motives are "clean" (no ulterior) and 2) if you notice undue delays (e.g., the building permit is taking a long time) this is a signal that what you're trying to do might encounter large problems; if unusual delays occur, back away and reconsider, at least for now. Withdraw Sunday/Monday: rest, contemplate, plan. Deal with charities and government agencies, visit "shut ins" or someone disabled – you might glean some great insight or advice as a reward. Avoid conflict of any kind. Your energy and charisma return Tues. morning to Thurs. noon (all PDT). Your luck is very jumbled this interval, so if one thing doesn't work, try another. An "illusive love" – or other good things – occur Wed. afternoon to Tues. dawn. Chase money, buy/sell, seek a pay raise, Thurs. afternoon to Sat. eve. (Saturday itself will yield little, so act earlier.)

TAURUS April 20-May 20
The general accent lies on daily activities, daily business – expect many errands, short trips, calls and emails and details, much paperwork. Be curious, explore new neighbourhoods. A place/locale you "discover" now, might become your new home late this summer to autumn 2016. The present few weeks is not a vital or significant time – you'll be very busy, but the stakes are not high. So you can "relax in your busyness." One thing: try to stay out of any communications or actions that 1) reveal your secrets or lead to gossip; 2) involve civil servants, institutions; 3) inspire angry words. Don't rush things, or send an email or letter impulsively: save it a day or two. Wish fulfillment, optimism, friendly romance, popularity and social delights fill Sunday to Tues. dawn. (PDT) You might meet true love (even friendly, light love can be true love) or you might sense an alienation – not so much toward you, but between two people you like. Retreat, rest and relax Tues. morning to Thurs. noon. Several irksome glitches face you before Wed. afternoon; then this afternoon into Thurs. dawn brings sweet luck and ease – especially in intimate moments and finances. Someone might become a hidden ally. Your energy and charisma surge upward Thurs. pm to Sat. suppertime – start significant projects, call in favours, get out and mingle, impress important (or romantic) people. Thurs./Fri. far better than Sat.

GEMINI May 21-June 20
The monthly emphasis remains on sensuality, possessions, memory (good time to memorize things, or gather evidence) buying/selling, increased clients, a pay raise, or earning and spending money in some way. As I already mentioned, money will pour your way until August 8, but big spending demands will arise also. Cut spending wherever you can. People remain friendly, and some acquaintances are probably romance material, if you're single. Be ambitious Sunday to Tues. dawn. Luck rides with you, but you might have to choose between spending and investments, employment versus entrepreneurship (or between easy, unexciting sex, and real but possibly verboten "soul love." Verboten, if he/she's married.) Growth favours your earnings, right now. Your popularity rises Tues. mid-morn to noon Thursday. You'll feel happy, optimistic. Light romance, flirtation, social joys beckon. Don't stay home! This interval splits: before mid-afternoon Wed., some minor glitches occur; thence to Thursday, all's benevolent, lucky – you could greet love; you could also be inspired with splendid career/money ideas. Communicate, read, travel, for best results. Retreat, gather a second wind, rest, contemplate and plan Thursday pm to Sat. suppertime. Thurs./Fri. are better than Sat. Contact civil servants, charities, institutions, or tour warehouses.

CANCER June 21-July 22
This is your month, Cancer! Charge ahead, get out, see and be seen, start important projects, tackle chores that have intimidated you in the past, chase that good-looking person. Your magnetism, clout, effectiveness, energy and sexual appeal are all at yearly heights. (Your sex appeal is at an almost 2-year height.) As usual (until 2018) your career situation is unpredictable, affected strongly by computers, and could include power plays and/or equity, investment, entrepreneurship, etc. You might turn your focus this way in July – if you do, watch three things: 1) that you're being assertive, not aggressive; 2) that your motives are clean; 3) that unusual delays do not occur. (Delays at this point indicate that you're pointed in the wrong direction, perhaps even into a box canyon [dead-end]. Delay, if it occurs, is your protector.) A mellow, understanding mood steals over you Sunday to Tuesday morning. It's a good time for travel, higher education, cultural venues, intellectual pursuits, and love. For 15 years (2009-2024) you face both a wrestling match in relationships (a silent, sometimes subconscious struggle, in which long-term links can dissolve) and the chance to meet the greatest love/partner of your life. (Read your Love Forecast for a better explanation.) This theme – of struggle against or surrender to – will keep hitting a wee climax in your birthday period. This year, it occurs Monday, July 6. Your ambition perks up midweek – you meet problematic situations before Wed. mid-afternoon, easy going then to Thurs. noon. Wednesday might lure you with love's fantasy – enjoy, but question. Social delights, optimism, popularity, entertainment, friendly romance, happy teasing visit you Thurs. pm to Sat. supper time. Sat.'s blah, but Thurs./Fri. could make a wish come true!

LEO July 23-Aug. 22
Continue to rest, lie low, until July 22. This is a good period to recuperate, undergo a hospital stay, deal with civil servants and institutions, charities and spiritual groups. (Best month for meditation – but meditation is bad for some people, so I usually don't recommend it.) Look at your past and present – how you got here, and where you want to go in future. Make plans. Avoid competitive situations. Stay away from belligerent people, biker clubs, dark alleys. A legal matter might gnaw at you or tempt you. If you notice unusual delays in this (or in any of the zones/activities listed above after "this is a good period…") or suspect your own motives might have a dark spot or two, back away, get out. Sunday dawn to Tues. dawn brings mysteries, large finances, intimate yearnings, possible investment. All the little things go well, but you might face a work-rest (or health) dilemma/choice. Intellectual pursuits, higher learning, religion, law, far travel, and a mellow, gentle mood fill Tues. morning to Thurs. noon. You'll face glitches until mid-afternoon Wed. After this, success awaits! A legal matter concerning assets or mutually-held resources (or a disloyal intimate situation) could blossom midweek. Be ambitious Thurs. pm to Saturday eve. Before Saturday, all goes well, the tumblers fall into place. But Sat. could disappoint.

VIRGO Aug. 23-Sept. 22
Your social times continue, Virgo. July brings you popularity and social joys, optimism, entertainment, general good luck – and friendly romance (though it can grow deeply intimate, sexual, fairly quickly. Take care, we humans tend to "pay" in various ways when lust outweighs affection.) The past year has not been terribly lucky, but August will start 13 months of great good luck for you, so you can be happy now (happiness will come unbidden anyway) in the thought that your luckiest year in 13 is just around the corner! Something is about to rock your world (especially your domestic, family or real estate world) with grand luck. Some will gain a child, some will strike a splendid bounty in property (e.g., buying and/or selling a home). But none of this even starts until well into August, so be patient. Sunday to Tues. dawn (PDT) brings you face-to-face with others. Partnership, marriage, negotiations, agreements, contracts, litigation, opportunities in general, dealings with the public, and relocation thoughts greet you. Sunday's best. (If single, you could fall under the spell of a fascinating, soft, elusive person – good!) Two people you love might be separating. Life's mysteries, and lust, "financial opportunities" (DON'T seize these ones) and health or lifestyle choices fill midweek. It's a bit unlucky before Wed. afternoon; lucky, smooth then to Thurs. noon. A wise, gentle, loving mood steals over you Thursday afternoon to Sat. Far travel, learning, philosophy, religion, publishing succeed nicely Thurs./Fri., but Sat. holds some refusals.

LIBRA Sept. 23-Oct. 22
The general accent remains on career, worldly standing, reputation, ambition, facing authority. Keep plugging away at this, but realize that early week (Monday?) influences are trying to nudge you into a change – of career, of approach, of method, perhaps of goals. (But all these changes relate to money, and to security – e.g., how secure is my job? how does my job relate to the structure or territory of this company? or to my family?) You might have to deal with, or accept a temporary partnership with, someone who's rather assertive. Bosses can be impatient, too. But continue down your path – your motives are clean, you are "protected" to a degree. Sunday to Tuesday morning bring chores, regular rather than prestigious chores. Protect your health. Eat, dress sensibly. Relationships come front and center Tues. morning to noon Thursday. Be diplomatic: a link could be under stress. Co-operate, get ahead by putting another person's desires/needs first. Be a little sceptical of "opportunities." Relations are a bit bumpy before Wed. afternoon; smooth after. Life's depths and mysteries, finances and lifestyle decisions/commitments, research/investigation, and health diagnoses arise from Thurs. noon to Sat. eve. These are lucky, benevolent Thurs./Fri., but somewhat dismal Sat.

SCORPIO Oct. 23-Nov. 21
The main emphasis remains on intellectual pursuits, expansion of your understanding of society, the world, God – and on advertising, publishing, the media, far travel, religion, philosophy, higher education, import-export, law – and gentle love. Strictly avoid lawsuits, through August 8 – even if you won, you'd lose. (E.g., you pay the lawyer 200 grand and get an award of 50 grand.) In all these, far travel, higher education, etc., try to rein in any aggressive urges: being sweet and silent will get you everywhere! (Or at least, leave you protected.) Higher-ups still favour you, so display your talents, roll out your ambitious projects. Sunday to Tues. dawn brings romance, creative surges and speculative urges (especially Sunday, when an attraction could wrap itself around your heart in a rather permanent way). You might have to choose between the profound and the casual, daily. (E.g., love profound, "just friends" casual; ideas profound, chatter casual.) Tackle chores Tues. morning to Thurs. noon. These give you some trouble Tues. through Wed. early afternoon; but yield easily to your efforts after this. Relationships face you Thurs. early afternoon to Sat. eve. Thurs./Fri. is smooth, loving, gentle, and offers you valid opportunities, so don't be too hesitant to grab them. Saturday's largely a bust, so you might as well sulk in your room. (Just kidding – but don't expect much this day.)

SAGITTARIUS Nov. 22-Dec. 21
The accent continues on mystery, secrets, research and investigation; on lifestyle choices, health diagnoses, large finances, subconscious promptings, and sexual yearning. And, generally, on commitment and its consequence. This is a very unusual area for you, as your nature is to be open, enthusiastic, and honest. (A Sagittarian who commits a crime in their career, will soon abandon that career – their own conscience will drive them out of it.) This time around, this whole sector lures you more than usual, because your love planet (Mars) is crawling through it. On the negative side, you can confuse lust for love, or gamble recklessly on what you think is an "investment." On the plus side, your romance, or your love, gets a physical boost now, which deepens and matures it. If you're pregnant, guard the wee one carefully – no heat, no undue exertion, and if anything bothers you (until August 8) get to a doctor – don't sluff it off. Sunday to Tues. dawn is a domestic interval – be home, hug family, handle security, gardening, repairs, decoration, etc. Take naps. You might face a choice, if single, between deep but probably verboten (extramarital) lust and mere, acceptable sensuality with a person whom you know, intuitively, will attempt to restrict your freedom in future. Romance, creativity, speculation, beauty and pleasure fill midweek – better after 2 pm Wed., into Thurs. noon. Tackle chores Thurs. pm to Sat. eve. You'll accomplish much, easily, Thurs./Fri. But give up, Sat.

CAPRICORN Dec. 22-Jan.19
Relationships dominate this week and the next. Be diplomatic, eager to join, co-operative. You could meet opposition, challenge, even enmity. But you can also meet love, great friendship or partnership, general opportunities. Relocation themes, negotiations, agreements, litigation, dealings with the public, even fame – all are possible. Life s filled with fresh air and a certain quiet excitement, the excitement of possibility. Another might be unreasonably aggressive, snappish, impatient – if so, turn your back. Your sexual and/or financial life remains very favoured (until October). Sunday morning to Tues. dawn (PDT) brings errands, casual friends, communications, meetings, discussions, short trips, paperwork and details. All flows well. You might face a relationship choice – do you retreat into yourself, or approach an attractive person? I'd do the latter. Some people find you fascinating this decade. Tuesday morning to Wed. early afternoon brings glitches or barriers in domestic, property, security zones. Wed. afternoon to Thurs. noon brings solutions, success in the same areas. Gentle love, wisdom, a mellow mood arrive Thurs. pm to Saturday eve. Buy travel tickets, apply for college (etc.) start lawsuits or legal affairs, attend religious or cultural ceremonies/venues Thurs./Fri. Saturday isn't so successful in these same zones, but it's not terrible.

AQUARIUS Jan. 20-Feb. 18
The general accent continues on work, machinery, dependents and daily health – all the boring things if you're a pleasure seeker. In general, the auspices are good to chase these things, as long as you avoid being too aggressive or impatient. (E.g., don't back up your excavator over your neighbour's car.) However, don't buy a computer or computing services – wait until after July 12 for these. Early this week, you might need to choose between hands-on work, and delegating duties (i.e., management). Sunday morning to Tuesday dawn brings money – or bills. Buy and sell, ask for a pay raise, chase new clients, etc. Virtually everything flows well. Conversations, communication, short trips, errands, paperwork fill Tues. morning to Thurs. noon. You'll meet various wee frustrations until Wed. "late lunch," then solutions, success thence to Thurs. noon. Don't get drawn into too much here. A "big" discussion about money, purchases could occur (Wed.?) – this could somehow thrill you, but a "con" might be hidden behind the glamour or shining idea. Turn homeward Thurs. noon to Sat. eve. Security, garden, real estate, children, nutrition, retirement, all are studded with nice bits of luck Thurs./Fri., but not Saturday.

PISCES Feb. 19-March 20
The atmosphere remains romantic. Nature's beauty, pleasure, creative surges and risk-taking fill this week and next. You're on a bit of a winning streak! However, watch these: don't be too assertive or "crude" and don't try to possess someone. Some single Pisceans will lean toward an easy sensual attraction, because it's easier and safer than the cliffs and valleys of romance. That would be a mistake. Your work load is still pretty massive, so save some time for all your "to do's." Your energy and charisma soar Sunday just after dawn (PDT) to just after dawn Tues. All's well, so get out and mingle, start important projects, ask for favors, display your talents, approach that important or alluring person. You'll impress! You might need to decide between deep romance and lighter, friendly romance. Your choice, one doesn't seem better than the other. Chase money Tues. morn to Thurs. noon. Again, avoid being "heedlessly assertive." You'll meet barriers, glitches until Wed. noon, then success after. A strange, magical, poetic "fantasy romance" could suddenly flare – it has a good side and a dangerous side. Listen, Pisces, successful romance is never lived in the head. It demands contact, interaction. Errands, communications, short trips, paperwork and casual friends fill Thurs. afternoon to Sat. eve. You'll be successful, pleased Thurs./Fri. Not so much Saturday, though nothing's really wrong.
The End.