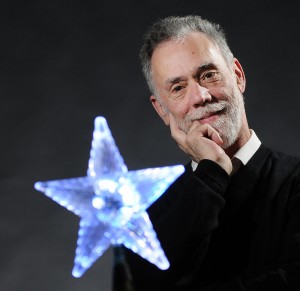 Note: this is NEXT WEEK'S forecast. To read the present week's column, please scroll down to "RECENT POSTS" on the right margin, and click on "July 12 – 18, 2015."
ALL TIMES/DATES ARE PDT (Pacific Daylight Time Zone). PDT is 8 hours "before" Greenwich (England). (As long as Britain is also on Daylight time.) For example, when it is noon PST, it is 8 pm in England. The "World Clock" in the right margin gives you some clues. (You can also Google "time zone converter.")
START NOTHING: 3:06 to 6:23 am Tues., and 11:12 am to 7:07 pm Thurs.
THE 2015 LOVE FORECAST IS IN THE "PLATFORMS" SECTION (UNDER THE BLUE PICTURE ABOVE) — BUT SHOWS AS "LOVE 2014." IF YOU CLICK ON LOVE 2014, THE 2015 LOVE FORECAST WILL APPEAR.
PREAMBLE:
I can't believe it. Some people actually liked the short stories I put in the Afteramble awhile ago. So, what the heck, I put another one there today. It's below the Weekly Forecasts. But it's a long one, it will be in a few sections, and I don't really know yet how it will end.
WEEKLY FORECASTS:


ARIES March 21-April 19
Your "domestic phase" ends Wednesday, when a month of romance, pleasure, creative surges and speculative urges arrives. First, tackle chores Sunday/Monday – two nicely productive days, though the first half of Sunday can bring unwanted duties, or puzzles as to how to fix things. Still, you'll maintain a steady pace, even into Tues./Wed., when you can tackle home-related chores, or stabilize a family situation or health/financial problem. These last two days, though, also bring relationships and opportunities – good ones Tues., not so good ones Wed. Be diplomatic, keep a rein on your temper, especially Wed. Wednesday night begins four weeks of romance, pleasure, etc. You're entering a winning streak! However, to take the best advantage of this, act before August 11. relationships and opportunities – good ones Tues., not so good ones Wed. Be diplomatic, keep a rein on your temper, especially Wed. Wednesday night begins four weeks of romance, pleasure, etc. You're entering a winning streak! However, to take the best advantage of this, act before August 11. You might encounter someone, now to early October, who would make a good life mate. If you're already involved, the couple of months ahead are a good time to move your love to the marriage stage. (This very subject, however, can cause you or the other person to have an attack of indecision late this week through August – and to Sept. 6. If you're unattached, this period could bring a former mate your way.) Thursday continues the relationship theme in an easy, "alright" way. Dig deep Thurs. night through Sat. – mysteries, commitments, finances, sexual urges lure you – luckily so, Friday, but be cautious Thurs. and Sat. Don't blow up at home Sat.

TAURUS April 20-May 20
A busy time ends midweek. Until then, plunge into errands, communications, paperwork, trips and visits. Deal with siblings, read the news, be curious. A refreshing atmosphere of romance winds through Sun./Mon. A "vision" (as in "a vision of beauty" – or a visionary goal, etc.) could inspire you midday Sunday, or point you toward the right prospect, person. Seek pleasure, gaze on beauty, enjoy a wee winning streak! Relationships with others are stable, solidly deep, even into Tuesday morning. But tackle chores and protect your health with good habits Tues. to Thurs. eve. Tuesday proceeds fairly unremarkably, but Wed. could bring barriers, glitches. Avoid someone who wants to rant. Progress returns Thurs. forenoon (PDT). Relationships confront you Thurs. night through Saturday — but only Friday is free of frustrations. (On this beautiful day you can solve issues between you and anyone, especially with your mate.) These several days also bring opportunities – the "opportunities in crisis" kind. Saturday morning is disruptive – careful driving, avoid purchasing computers. Still, don't worry about the "bad stuff" – this is a pleasant week overall, and even the glitches are minor. Wednesday night begins four weeks of domestic, property, security, retirement and similar themes. Soon, major romance will burst into your life, if you're single. Prepare by sleeping as much as you can until August 11. You might become indecisive about an important matter next week to early September.

GEMINI May 21-June 20
The focus subtly shifts this week (technically, Wednesday) from money, earnings, possessions, bills, etc., to information, writing, calls, trips and visits, errands, paperwork and details. You'll be busier than usual, but the only important thing will be these "busy things" – in other words, the stakes are not high (despite appearances) so you can relax even while rushing here and there. You're a natural at these things (travel, communications, etc.) so you should feel buoyant, invigorated – and the bug-a-boo of boredom leaves you alone. The present week has a few glitches, but not major ones. Your position is stable, while another's is not (July 24 or 25 might show this). Your domestic arena needs attention – and quietly rewards you for it – Sunday to dawn Tues. Cast your eye over security needs, your children's future, retirement, nutrition, gardens, nature's beauty. Take a deep nap. Tuesday to Thursday eve brings a sweet romantic attraction, sports winnings, creative and speculative urges, beauty, charming kids. Live in the moment, tomorrow's just a distraction. Tuesday and Thurs. are sweet, fine, but don't try to turn a friend into a lover (or a lover into a friend) Wed. Tackle chores Thurs. eve through Sat. – you'll get lots done, all's well – but take care late Fri. night, Sat. morning – accident and argument potentials are both high.

CANCER June 21-July 22
Your charisma and energy (and sex appeal) remain high, but midweek (Wed.) brings a subtle shift away from "personal power" to the acquisition of money and property. As before, continue to be ambitious, but not aggressive. This is generally an easy week. Errands, friends, siblings, short trips, paperwork, news, curiosity, interesting facts fill Sunday to Tues. dawn. Your love is stable. If you're single, a "dreamy" (and good) person could appear Sunday. Your domestic scene grabs your attention Tuesday morning to Thurs. eve. Contain your temper Wed., especially with kids, spouse. (The root cause might be your ambition, which could be a bit overbearing right now. A light touch wins peace.) A Gemini or Virgo is a stabilizing influence. Romance blesses you Thurs. eve through Sat. – especially Friday. (Thursday's a bit testy; Saturday holds disruption, accident potential, or an argumentative type who really just wants attention.) Wednesday night starts four weeks of money focus. Begin contacting new clients, plan to angle for a pay raise, contemplate ways to increase your income. (Money will flow to you Aug. 8 to late September.) Collect all your bills, see what you really owe.

LEO July 23-Aug. 22
A month of drained energy, of frustration, will end Wed. night, when a month of personal presence, energy, charisma and effectiveness will begin. Continue to avoid violence, tantrums, belligerent people, until August 8. (After this, Mars will enter your sign, to stay until September 24. During this phase, in case I forget to mention it then, be careful with your own aggression and determination, with far travel, religious/philosophical opinions, and lawsuits. You might feel justified, but you might not be in the eyes of the law. The "rawest period" is Aug. 8 to 11, when you possess the hot temper of Jupiter and the swift violence of Mars – a dangerous combo, but one that will only affect, perhaps 10 per cent of Leos. What do the other 90 % have? A sense of humor!) Chase money Sunday to dawn Tuesday. All's smooth, all's good. You could spy or deal with a sexy person or tempting investment Sunday – take care, this person/goal could be more evasive than you think. Errands, trips, news, curiosity, siblings and acquaintances, communications and paperwork fill Tues. to Thursday eve. Tues. and Thurs. are easy, smooth, but take care Wed., when a vehicle or work problem, or a "question of justice" could rile your temper. Take a deep breath and subside into your domestic arena Thurs. eve through Saturday – rest, embrace family, study the security of your situation. Prune away people, projects that have outlived their place in your life. Careful Fri. night, Saturday – re-read the long part in parentheses above about Mars and aggression. DON'T buy a car, computer, etc. – wait until August.

VIRGO Aug. 23-Sept. 22
Your recent socializing, flirtations, hopes and optimism continue strongly Sunday to Tuesday dawn, Virgo. Your energy, charisma swell these few days – it's a great time to start significant projects, to ask favours, see and be seen, to impress important people. The "weakest" of these is the first – starting new projects – as many trends appear to be subsiding rather than growing. (It's better to surf a growing wave than a dying one.) Tuesday to Thursday eve brings money, purchases, memories, sensual attractions. Tuesday and Thursday are fine, but Wed. can frustrate your communications and your hopes – both in terms of love or romance. This is your signal to quietly retreat, as a month of solitude, lowered energy and charisma begins. (It will be a splendid month for self-examination, dealing with civil servants, making future plans.) Errands, communications, paperwork, short trips, and casual acquaintances fill Thurs. eve through Saturday. Friday flows sweetly, and could introduce a new, softly fascinating person to singles, or could bring agreement to spouses, old friends. But be cautious late this night and Saturday: your health or sexual attractions or financial attractions implode. Follow safety rules. Despite your lowered energy, someone will be attracted to you until July 31.

LIBRA Sept. 23-Oct. 22
Wednesday moves your focus from ambition to a month of social joys. Rest and contemplate Sunday to Tuesday dawn. Get your "beauty sleep" because a month of socializing, popularity, flirting and friendly romance, of entertainment and late bright nights begins soon. Everything's smooth and easy, so use this interval to deal with civil servants, institutions, spiritual and charitable agencies. It's also a good time for self-improvement, self-examination, therapy – and for seeking advice. (But DO NOT seek advice from an Aries, or anyone with a first initial of "A" or "R.") Also, don't be too sure of anything or anyone before 1 pm Sunday (PDT). Your energy and charisma soar Tues. to Thurs. eve – seek favours, see and be seen, display your talents, tackle chores that sometimes intimidate you. Usually this would be the right time to start important projects, but not this time, as many trends are changing. It would be like trying to paint your house blue, when someone keeps adding other colors to the paint can. Still, Tues. and Thurs. are splendid. Be careful Wed. – on home, career and relationship fronts, arguments can arise. Chase money Thurs. night through Sat. Friday's best – you could find a lucrative new job, angle for a pay raise, find a deep-pocketed client, etc. You can also make some great fashion buys. But don't be late – late, late Fri. night and Sat. bring disruptions, possible arguments – be cool (especially with authorities) drive carefully, and don't buy computers or electronics!

SCORPIO Oct. 23-Nov. 21
You've been riding high on a wave of political, career, or reputation luck, Scorpio. This is going to switch, soon, to a year of happiness, social joys and dreams coming true. But it you want to be promoted, your "strongest chance" comes in the month that starts this Wednesday, and the strongest of this strong period is this Thursday, July 23, to August 10 – a mere 19 days. You've been (or sounded) wise the last few weeks, your intellectual side has emerged, and it remains, now, for just a few days, Sunday to Wed. Social joys, popularity, optimism, perhaps a friendly love, fill Sunday to Tues. dawn. Someone who appears (or an idea that arises) Sunday before 1 pm, could be either a potentially great love for you, or an elusive trickster. Wait until you're sure. Retreat Tues. dawn to Thurs. eve – rest deeply, recuperate, contemplate your progress thus far, make plans, and deal with civil servants, large companies, institutions and "shut-ins" (people you owe a visit to). Be cautious Wed., when tempers flare (though not yours). Your energy and charisma soar Thurs. eve through Saturday. It's a good way to start a month of ambition, love and popularity! Friday's superb – you could stumble onto true love, or discover a great piece of art, etc. A great day to fix the plumbing, or start a back-yard pool or fountain, etc. But take care late this night and pre-dawn Sat. – disruption, safety hazards occur. Remain "out" of law suits until Aug. 9. A governmental or partnership matters might be "put on hold" until early September.

SAGITTARIUS Nov. 22-Dec. 21
You move, Wednesday, from a month of secrets and mysteries, depths and valuables, to a month of understanding, of world-wide vision and higher learning. It's like being in a cave, then climbing out to see the sunlit world. Be ambitious Sunday to Tues. dawn, a good, workable period when you can get a lot done in areas of money, organizing and dealing with head office, and stabilizing your position. Everybody's co-operative and pleasant. Don't fall into a illusion, a mistaken notion Sunday morning, nor be dragged down by a family member's demands. Otherwise, a great interval – so smooth it's almost boring. (However, don't start a new, ambitious or career project these few days, as things are slowing rather than speeding up.) Tuesday morning to Thurs. eve brings popularity, friendly romance, optimism, social delights, entertainment. Take care Wed., when money barriers or temper tantrums can mar your day – a bad day for investments and love-sex, too. Retreat, rest, contemplate Thurs. eve through Saturday. Study how you arrived where you are, and how you can get from here to your best future, then make some plans to do so – a road map. Friday's best, especially before 2 pm (PDT – 5 pm Eastern, 10 pm U.K., etc.) – you're inspired with a good domestic solution, or you can work well with civil servants, family, etc. Take care Friday night, Saturday, as disruptions, sexual or romantic spats, bad investments arise. Don't buy electronics, computers.

CAPRICORN Dec. 22-Jan. 19
Your shunt, Wednesday, from open, honest (whether honestly loving or honestly cantankerous) relationships, to the deeper, more intimate side. From opportunities to commitment/funding, from more "public" things to private, maybe hush-hush situations. Wednesday begins a month of depths, mysteries, financial urges and intimate yearnings, lifestyle decisions, research, investigation, and health diagnoses. Earlier, Sunday to Tues. dawn brings a mellow mood, gently loving feelings (towards one person, and towards all humanity). This is an excellent period to get things done: apply for school, buy travel tickets, buy books, join an intellectual club, etc. All runs smoothly – but, you'll succeed best if what you do now is aimed for late August onward (even into late summer 2016). For example, apply for a school that starts in Sept. or next January, or buy tickets for a September or March voyage. To launch wholly into a project now would be to tempt fate to fizzle on you, as trends are subsiding, not growing. (After August 11, growth will start "everywhere.") It's a lovely, stable time for ongoing marriage, partnerships. Be ambitious Tues. morning to Thurs. eve. But take care Wed., when few will agree with you, few will co-operate, and you could even face a fight/argument late day. Rejoice Thurs. night through Saturday – your popularity rises a bit, your optimism surges, life's fresh and promising, social delights and friendly romance sing a tempting, happy song! (This won't be a height of these, as you've also just entered that deeper, secretive month. Still, a dream could come true about a financial situation.) Caution late Friday night, Sat. morning (PDT) – arguments, conflict, safety hazards imminent.

AQUARIUS Jan. 20-Feb. 18
The past year has been filled with shining chances to bond with someone exciting, to relocate, to seek fame or a raised public profile, or to grab business opportunities. At least one of these has appeared already. If you haven't seized it yet, the month ahead gives you one last shot. You enter this month of opportunities Wednesday night, as recent weeks of work and slogging and boring health matters end. However, the "luck" of love, fame, business opportunities, tends to die off after August 11, so act now if you need to pursue any of these. (The year ahead, Aug. to late summer, 2016, will bring 2015's opportunities, exciting relationships, into deeper, more private and life-changing waters. You could grow rich financially, but take care in relationships – avoid the prod of lust, the temptations of extra-marital shenanigans. – we could say that about this Sunday to Tues. dawn, also. Lust, financial openings, research and investigations succeed – but should they? You can stabilize your career position with a bit of work.) Tuesday morning to Thurs. eve brings wisdom, legal affairs, far travel, higher learning, understanding. Be careful late Wed., when health upsets, accident potentials, arguments are possible. (Same late Fri. night, Sat. morning.) Be ambitious Thurs. eve through Saturday – especially Friday, when you could impress the boss, or find a great money/income source/idea.

PISCES Feb. 19-March 20
You shift, Wednesday, from a month of pleasure and passion, to one of work, health and drudgery. That's okay – in about 3 weeks you'll enter a whole year of exciting relationships, opportunities and new horizons. Sunday to Tues. dawn bring a strong hint of these future trends, with one difference: In the year ahead, opportunities, relationships and new horizons will be lucky, even super-lucky; this Sunday to Tues., they are merely good, workable and smooth. Some single Pisceans might make a decision to marry: it's a good one. Tuesday morning to Thurs. eve brings mysteries, financial and sexual situations, research, secrets, commitments and health concerns. Wednesday needs care, as this night might bring money dangers – gambles fail, and investments become gambles. A mellow, understanding mood flows over you Thurs. eve through Saturday. Far travel, import-export, higher learning, religion, gentle love, publishing and cultural involvements succeed, especially during a fortunate Friday. But be cautious late Friday night and Saturday morning, as unexpected events/stresses could strike at your money. During the two weeks ahead (starting Saturday) you might spy a beautiful/handsome person, a gracious person who slowly attracts you more and more. But much indecision surrounds this.
The End.
AFTERAMBLE: A Novella. (No title yet.)
CHAPTER ONE – I MEET THE DEAD MAN
1969:
The man jerked down the trail in a jolting run, dripping wet, his hair pasted against his white face and a look of unending surprise in his eyes. A young man, but way older than me. I was sixteen then. (I'm eighteen now, and a lot wiser, but some things still puzzle me.) His mouth was open like an "O." He stopped, but he didn't see me. I was standing near a big mossy cedar log. I come up here to be alone. The wood cutting's just an excuse. As anyone can see who looks, because I've just got an axe, and these trees are so damn big it would take me ten days to chop one down.
It looked like he stopped in some sort of perplexity, as if he wondered why he was running. You never see anybody local in the woods unless they're with a harvester, a skid truck, or a backhoe or excavator, or maybe yahoos with a 4×4.
I felt sorry for him, because he looked perplexed. And I knew right away something was wrong because he wasn't with any other men. And he was soaked. Woods workers don't get soaked like that; they wear rain clothes. This man wore a leather jacket and jeans. City stuff, or town stuff. He was totally soaked, as if he'd just climbed out of a pool. I stood a little straighter. He saw me, his eyes opened wider and he put out his hand, his arm. I'm certain he was about to speak, but he seemed to be searching for words. Then a rifle shot cracked the hugeness of the woods, water dropped off the maple leaves onto my nose, and the man dropped dead.
Actually, he wasn't dead, because after a moment he squirmed. But he sure had dropped. I dropped too, to my knees, to hide beside that big old cedar log. I froze, listening. But there was no more sound except the blood pounding in my ears. I rose slow as a caterpillar, to peek over the log. I looked up the trail. I couldn't see anyone.
I wasn't sure what to do. If I ran up to where he lay on the grit and pebbles and roots of the trail, I might get shot too, because obviously someone was in the mood to shoot people out here, and I didn't know who or where such a violent madman was. On the other hand, I had to go see that man on the ground. It was almost as if he had a message for me. Maybe he'd whisper, if he weren't dead yet. And obviously I was the only one in the world able to get that message right now. Or he'd just die and we'd never know anything. For instance, why somebody shot him. It was the most shocking thing I'd ever seen. I'd seen an animal or two shot. I'd killed a duck once with my slingshot.
But I'd never seen a man, a person, shot and drop like that. The whole woods became clear, wet and fresh, brighter. But there was something bad, too, like the smell of old ashtrays someone poured water in – though all I could really smell was the rain, the sweet moldy dirt and the green, unripe smell of wet trees. I felt a sharp, unhappy danger. Not that delicious danger of sneaking out the bedroom window on a summer night. Or that clanging danger when you might talk to a girl and your whole body swarms with a hot red feeling. It was just clear, frightening danger; it made the whole woods excruciatingly bright and clear.
I heard the man groan or sigh. He was about fifty feet from me. The rain dropped in big drops from the treetops. I couldn't just stay kneeling. That painful brightness of everything drove me – I moved just to ignore it. So I ran, bent over, across a small cut, right to him. I knelt over him. I felt awkward. He lay on his back. His stomach was blown out on one side, some yellow and green guts lolled out, steaming, with thin red blood everywhere, and you could see what looked like a bone, a rib or something, with a tatter of plaid shirt draped over it. His cheek and forehead was splotched from the mud of the trail where he'd wiped his face after falling. He looked at me silently, his eyes still questioning, surprised. There's something about a man, from a boy's view, a man of about twenty, as I guess he was – they look all raw and strange and too powerful and dangerous and you can't relate to them. I didn't know what to do with this dangerous guy who was at my feet. I suddenly remembered someone had a gun, and I shrunk smaller to be mostly hidden.
"Can I help?" I said. "Do you want me to – ?" His face was skinny, the cheekbones stuck out. He kept looking at me. His lips moved.
"What?" I said. I leaned slightly closer. I didn't want to get too close.
His voice was so normal and loud I jerked back, surprised.
"Give her," he said in this loud voice.
"Give? Who?"
"Get her," he said almost irritably, his eyes strained and watery. I suddenly looked around, spooked, with the sudden thought that someone was stalking us, right now – I thought I'd turn and see some madman with a gun – or a mad woman. I almost jumped and ran. But low here, kneeling, I was better hidden than if I rose and ran, so I subsided and looked back at him. He was dead, gone. I knew it. I learned right there that that's what you notice in a dead person. That they're gone. He was very quiet, all over.
I snuck away on my haunches, walking like a duck right into the deep bush, then I rose and ran and scrambled, off the trail about a hundred yards, off into the cedars and up a soft steep hill that was tangled with salal, cedar roots and moss and I sat there on my haunches with my back against a stone drop, and a dead fall in front of me, so no one could see me. But I could see anyone who came down there to that man's body.
Give her Get her. Is that what he said? Did he say give, or get? Save her? Arrest her? It made no sense. Maybe he meant give her the news: he was shot. Or maybe he held some clue in his hand, to give some female, and I hadn't even looked! Damn!
A bit of puke had come up and was burning my throat. I was sure someone big or evil or terrifying would be showing up soon, and they'd look around. My legs were soaked from running through the brush, and my back was soaked, and my wool hat was sagging from wet. But I felt hot, panicky hot.
No one came.
Not for a hour, no one. I know you can't shoot so far that you can't walk that distance in fifteen or twenty minutes. So probably no one was coming. Or they were hiding too, waiting for me to show up by the dead man's body again.
Finally, I went home, creeping first, skirting the body by a good hundred, two hundred yards. I think if I was there with Dave and Ger, or some other guys, we would have gone back to the body and seen what we could and maybe investigated his pockets. But not alone. I don't know if you've ever walked through these kind of woods we have here. In places it's more like climbing, since the floor keeps falling in, and the deadfalls and roots and salal and all the vegetation are like a jungle gym that you have to keep climbing through and up over and under. That's why they have trails, or nobody'd ever get anywhere. I plowed through this stuff for about half a hour, just to skirt that body and get into the open along the hydro lines and then I ran across the hydro clearing and into the woods, so I'd be hidden again. Finally I reached a logging road I knew and hustled home, in some spurts half-running, then walking fast, keeping my back straight to show I wasn't running, but walking, with my hands in my pockets and forming my lips into a whistle, so if the shooter saw me he'd figure I was just an innocent person whistling and walking home innocently in the rain, and he'd rather pass me over than shoot me and cause possibly more trouble and uproar for himself. Half an hour later I was on the paved road, then I was near home.
I got home but nobody was in, so I went out back, down to the dock. My brother was sitting on his back legs, his yellow rain gear on, pants, coat and rain hat, fishing off the side near the end.
"I saw a dead guy."
"You queer asshole. You didn't see any dead guy." He didn't look up, he stared at the water where his line was, his eyes glinting and fierce.
Then he looked up and squinted at me. It's half that he's short-sighted, and half that he thinks it looks tough. "Where?"
I started to answer, but for some strange reason I went silent. A silence came over me like something I'd never known, it was big – not heavy, but strong, like a push from behind. So I didn't say it, and he looked at me with a disgusted frown and went back to studying his line. He's sixteen months older than me.
Then he squinted at me again and rose up to stand. He liked to stand in front of me as if he was a big punk. He was only an inch bigger than me, but a lot chunkier. He said, slowly, through his teeth, grinning, he liked to grin at me as if he was going to attack me. "What do you mean, you saw a dead man. What do you mean by 'dead'?"
I love my brother, but sometimes I don't love him. Half of me wanted to tell him about it, and we'd go off on a hunt and see the body and be amazed and share this and talk about what to do, and he'd be grudgingly amazed and we'd soak in the satisfaction of it all for days, maybe even weeks. But the other half of me, something that was new and felt unfamiliar to me, wanted to not have anything to do with him, or the dead man, or anything. It wanted to walk away and have a coffee and stare out the back window at the ocean and be silent. This part drew me, to something unknown.
"Sucker," I said, to deny my whole story.
"Fuck you, little asshole brother!" he shouted. He leapt to chase me and usually I'd run, laughing, and usually I'd get away. But that strange silent feeling made me forget to run. And so he stopped and hesitated and looked at me intently, studying me right into my eyes.
"Yeah, you really saw something, didn't you?" The question began right at the first part of that sentence. His frown turned slowly to a wide grin. His fists stood on his hips. "My queer little brother saw a dead man. Hmmn." And with a satisfied air, he bent and drew up his line, holding it above his head like a child would, let it and bait circle down into a bucket, pushed his head and chin into forward gear, and marched pompously up the dock to the house. I'm skinny, but he's built square.
It wasn't six yet so our mother wasn't home. It was cold in the house. I changed my wet clothes, made a coffee, took it into my room and closed the door. My brother left me alone, which I didn't even notice at the time.
I guess I should mention that my brother and I live with our Mother in this grey house beside the ocean, near nowhere on the Sunshine Coast. (The name's a joke; it rains almost every day.) Our mother doesn't say much, she mostly comes home from work and curls up on the couch, eats a candy bar and reads. Frank Yerby books – slave plantation adventures, that sort of stuff. Cheap books.
My brother and I mostly do the cooking. I don't know who lived here before us, but they were likely a biker gang or something, because there were Nazi swastikas painted in black over all the pink walls, and we had to paint the walls. I sometimes wondered who originally built this house. They must have had a family, and parents and kids. But why did they live here? What did they think about this place? Were they happy? What did they say and think and feel? Was the house nice then and warm and with carpets and nicely painted and warm lights in the rooms and bookcases and gentle voices? Rather than, I mean, the god awful pink walls with the black swastikas all over. Maybe there never was a warm, peaceful, happy, loving, calm and secure and gentle family ever living here, ever – maybe it was just built by a hermit trucker who filled the living room with his b.o. and lumber shirts and beer cans and cigarettes and lousy tv and sat on the docks and spit into the water until he coughed into a fit and died. Maybe it was always a cold, lonesome, empty place. We haven't lived here always, just a few years.
I lay in bed long after supper and after the television went silent and Paul and Mom's lights went out.
I had to go. There was something there I had to see. I don't know what. I didn't blame myself for running and hiding earlier that day. That was just prudent. I made some preparations, then snuck out the dock-side door. It slapped lightly closed. I don't know why I didn't call Dave or Gerald to share this, to have an adventure. It was something more private, like the silence I'd felt on the dock, that surrounded me with something unknown. Plus, I wanted to see if that dead man had anything – maybe in his pockets or in his hand, like that guy in the old film who dies and has "Rosebud" in his hand, and I didn't want anyone wrecking what I'd find, or laying some claim to it, just by being there. (I never actually saw the film.) I wondered, on the periphery of my mind, why my brother had given up so easily and left me alone. But it didn't become a whole thought. Sometimes, without warning, he did something understanding.
I had a flashlight and a cube of cheese and wore my jeans and runners, even though they'd get soaked in the brush. I didn't want to be trying to run from a murderer in my clunking rubber boots and a huge old pair of rain pants. I'd be worse than a girl on sports day. I took a pack of matches too, and about twenty feet of light nylon rope, I don't know why. And a scaling knife with its sheath – that wicked thing would gut anyone. The sky had cleared a bit and the moon was out, so some clouds glowed white in the light. I felt fine and brave on the paved road down to the hydro cut. I was going more directly to the body's place than when I'd run away from t. But when I left the road and had walked about a hundred feet into the cut – it's a swath they cut through the woods, from one eternity to another, and it's about 200 yards wide, and usually has a crooked, muddy dirt road winding through it and along both edges, 200 feet apart, the tall black trees like a thousand sentinels on either side. That was spooky. Walking down the hard path in the middle of the cut, and exposed to everything from bears to owls to the eyes of murderers, despite the knife and being in my running gear, I started to feel not only exposed but foolish, as anyone who saw me, even a murderer, would say to himself, that kid has no sense walking out there in the open under the moon. Even worse, the brush, mostly fireweed and bushes about man-high, could hide anyone until they were only feet away. So I was open to all the night, and to every murderer who could sneak up on me without a moment's notice. So I was afraid, and angry that I was. I'd stop and punch the air, to feel more courageous. But I wasn't about to move over to the edge of the cut, where I would blend with the forest, because the edge was a stinking mess of swamp and sharp bushes, and occasionally a stinging clump of devil's club. Or on the dry spots you could trip and fall into a mess of brambles and slice yourself to ribbons getting out.
So I stomped along the dirt road. I didn't want to run, because I knew running could start the panic. Finally the ground rose to rock, a long rock run where the road pretty well disappeared because there was no dirt to form it in and the hydro jeeps just drove over the rock, and shortly along this was the trail where I'd been in the woods. I almost missed it, it shrank from the weak moonlight, a half-formed darkness like a round dark mouth.
I knew I had to do two things: find out if he was still there – or his body – and if so, what was in his pockets. Give her – that was like a command to check his pockets. Setting this goal clearly in my mind – check those pockets then get out, fast – was the only way I could enter that darkness and stumble cautiously along the trail. My heart pounded like a trumpet as I turned on my flashlight and entered the trail; it swallowed up the pitiful yellow light like a lion eating a tidbit. I could only see the small bit it illuminated, and I kept swinging it around to see where I was. Mt heart kept pounding, even harder the more steps I took into that darkness. The blackness rose like a horrible silence, a hulking beast around me. After twenty or thirty steps I turned and walked quickly out of that trail into the open of the hydro lines, just to catch my breath and see the moonlight. I stood there, panting, exhausted.
Then suddenly I saw someone in the moonlight, almost close enough to whisper. I felt no fear. Then I knew why – it was Paul, loping along like a stumpy behemoth.
He ran right up to me and stood chest-out, sneering, eyes shining: "Couldn't go in alone, eh little brother?" I said nothing. Still, I was very glad he was there. This guy who constantly mocked me also made me feel a lot safer.
"Well, where's the body?" I could never figure Paul out. Either he was full of bravado because he was my older brother and not having a father he figured he was the man of the house and had to push all this bravado out his chest, or he really was brave. I figure it was a fusion of the two. His bravado was so necessary that it became part of him, for real. Once I watched him stand in a circle of punks and get beaten (though he kept his feet) by a bigger guy with railroad gloves just because he refused to back down. Railroad gloves have ridges of stiff leather sewn along the upside of every finger, so they cut your face when they hit you. I didn't even think of helping him. But now I realize I should have, at least tried.
"In there."
"How far?"
"A couple hundred yards maybe."
He leaned back, his fists on his hips and grinned: "Well, little brother, are we going in?"
"There might be someone waiting."
"Who's going to sit up all fucking night in these shitty woods with a dead man – that they've fuckin killed? Jesus, little brother! Let's go!" (Whenever he called me "little brother" I knew he was pleased with me.) He grabbed the almost useless flashlight and marched into the trail's big dark tunnel, double-time. I caught up.
My brother is short-sighted, so he stumbled more on the roots and pock-holes than I did, but he kept his chin high. The body, when we reached it, lay in a dappled pocket of moonlight. I took the flashlight, and turned it off. No need to attract attention. Paul stood and gazed at the body for a full minute, his fists on his hips, chest out, as if savoring the moment. Then he knelt down, waved his forearm at me, and we rolled the body over. Now Paul was struggling to get the man's wallet from his back pocket, and while he wasn't looking, I took both the dead hands. I had that Rosebud thing in my mind. The right hand was a fist, and as I pried his big finger up I knew something hard and cold was in it. I pried the fingers open and it dropped into his jacket sleeve, so I dug there carefully, and closed my fist around it. I knew, or I suspected, this was the mystery I was looking for, a clue to "Give her."
It was hard, smooth and cold, and I slotted it into my back jeans pocket. Paul levered the wallet. He opened it, and I clicked on the flashlight. It died, going from yellow to nothing in a second or two. Paul shoved the wallet in his jacket, then knelt and rolled the dead guy again and went through every pocket, found a penknife and some change, which, after considering awhile, he poured back onto the dead chest, and stood up.
"Any notes?" I said.
"No. No."
"Well, we got his wallet," I said. "We can see who he is later."
"No, we can't," he said. He threw the wallet down on the body. He spoke through clenched teeth, thinking. "If we have the wallet – ." Then he went quiet for a moment, bent and picked it up.
We looked around. It was spooky. We left, hardly fast enough, my heart said. When we made the road and a streetlight, we examined the wallet. There were a few cards, Visa and a driver's license. Paul wanted to keep the license, but I said that would really pin him if he was ever stopped by the cops. So after some argument we decided to tell the police and hand them the dead man's wallet. I didn't tell Paul what I'd found in the man's fist. For some reason, I kept it in my pocket, and never told anyone – well, almost no one. Because a week later I did try to give it to someone, and for good reason. It was a silver locket – is that what they call them? Those heart-shaped things that open and have a picture of someone inside. Except this one didn't open. It was very plain, just plain silver both sides, and on one side, "Berry." That was all.
So we phoned the police from home and they came to interview us, and we were secretly pleased and satisfied that we could wake our Mom up and have the cops there and it wasn't us who were in trouble. The cops told us we shouldn't have taken the wallet and dug around, but fuck them. So after awhile they took us up there in a little convoy of 4x4s, shone their searchlights into the round mouth of that trail, and walked the trail with us with flashlights, and laid yellow tape around and rolled the bloating body into a black plastic bag, and did all the police things in the dark night, working with flashlights. They were big, bright lights, they made the trail a bright tunnel rather than the dark mouth that had swallowed our pitiful flashlight. We were only allowed to stay long enough for two cops to ask me where I was when I saw it, what I did, what direction did I hear the shot from, and after about half an hour they took us home, so I didn't see what they did after that.
When we saw our Mom at home again – it was almost dawn now – Paul acted superior, like she couldn't possibly appreciate what we knew. The murder was Wednesday afternoon, and the whole thing with Paul and the dark trail and the cops went into Thursday morning. Our Mom let us stay home from school Thursday. But Friday I said nothing at school, I don't know why. Something silenced me, just like it had on the dock with Paul. Paul strutted around school like he knew a big secret: I knew he'd tell soon. Then Friday night I called my only two friends, Dave and Ger, and said let's meet at the cut near Crowe Road. I told them why, to see a crime scene, and that I'd seen a guy die. Saturday morning we met and walked up to the spot. They were pretty skeptical, until they saw the yellow police tape.
In the days since the dead body, Paul treated me a little better, I felt a silent acceptance and he didn't speak so down to me. Also, I think my mother was, for some reason, puzzled about me. I noticed the half ¬hidden, timid but subtle looks she cast me several times, which she didn't cast over Paul, as if she wondered what I was doing out alone in the woods, or she suspected something about me – not like I was the prime suspect or anything like that, but that she suspected something about me, something that I myself had no clue about. As if I puzzled her. That was new.
But it was nothing, compared. Because that Saturday changed my life, maybe even more than any mother could. I mean – well, I don't know. I still don't know, even now that I'm eighteen and older, I just don't know. I don't want to know. No more.
To be Continued.