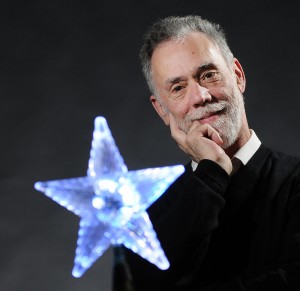 ALL TIMES/DATES ARE PST (Pacific Standard Time Zone). PST is 8 hours "before" Greenwich (England). For example, when it is noon PST, it is 8 pm in England. The "World Clock" in the right margin gives you some clues. (You can also Google "time zone converter.")
START NOTHING: Before 4:04 am Sun., 2:51 am Mon. to 4:59 am Tues., 5:45 pm Wed. to 4:48 am Thurs., and 3:13 am Fri. to 5:31 am Sat.
PREAMBLE:
Wow, look at the "Start Nothing" list above – every single day has a "S.N." period.
ALL SIGNS: Mercury retrogrades January 21 to Feb. 11, so avoid starting/joining projects, ventures and relationships until mid-February.
You know how in speed boat racing often the bow rises right up in the air and the boat crashes and flies apart? Why don't they just move the motor to amidships? Maybe too much drag.
January/February could see some of the most violent clashes between the rebels and the hierarchy. (We've already seen the Charlie Hebdo massacre in Paris, and the public response.) This could be decisive. We'll come close to this peak again in Dec./15 and Jan./Feb. 2016, but looking back, I think people will say, "No, Jan./Feb. 2015 was the turning point."
Another deflation/inflation clue" Russia might initially inflate due to the destruction of their currency, the ruble. But a real estate crash is likely to occur there this year, which is deflationary…
I've decided to do something different. I'll try to forecast every year's general trends, say, once per week. This week, it's 2016. (For 2015, see "PLATFORMS" Year Ahead – 2015, which I'll put there shortly.)
2016: A year of destruction that illuminates, makes us understand more. Deflation is in full power. (Inflation is a possibility, and we might see severe inflation in some countries, with deflation in others. Either way, it will be strong.) Hierarchies, political power groups are growing stronger, and are becoming more self-protective, more secretive and cruel, determined to defeat revolt – e.g., terrorism, Arab Spring, Tea Party, etc. (They do eventually prevail over all revolt.) The showdown between these two is nigh: the back of rebellion will be whipped and broken this year or next. Revolt will finally subside (completely, to a casual observer) by 2018.
Economically, recession, but improving. Bad year for media, especially local TV stations. Good year for international media, scholars, universities and lawyers. Agriculture good. Oceans – more bad news, as fish stocks decline or suffer puzzling diseases, and pollution increases, esp. oil and prescription drug pollution. (The latter more evident in lakes.) Optometrists, lens manufacturers, have a bad year.
PISCES, 2015 begins with chores and health concerns. Eat and dress sensibly. Your work could expand, into August. You are now on a three-year path to slowly and solidly achieve your biggest goals in career and status (e.g., marital status, community reputation). This will take hard work – slackers beware! Now through 2017, don't quit one job unless you have another waiting for you. Your efforts pay off with increased earnings in March and a possible promotion in December. However, don't determinedly seek more pay, or make events revolve around income – this will erect a strong barrier in others who will consider you selfish. Instead, put as much as you can in investments or to pay down debt – especially in March, when dollars flow to you.
By late August you can throw off the work yoke – suddenly you have free time, your eyes lift to the horizon, and you see how filled with opportunities life is. These opportunities, especially in career and business, will come from others: so be personable, eager to join their project. Relocation, dealings with the public (from shoe-store clerk to rock star) and a mature, adult love face you. You could co-habit or marry September onward – prospects will pop up right into autumn of next year. If you do marry during this interval, it is likely to be a status-boosting event. Make sure it's love, also. You could meet a true life mate in a group, so join clubs, political parties, etc. You'll find a "home for the heart" in social assemblies, now to 2024.
A light, flirty affair might occur January to March, as your magnetism draws others – but keep your money, income source safe. May brings an affectionate casual friend. Passion glows in July. In September, a co-worker can tempt you. As autumn comes, so does a choice: reject an assertive, lustful person; accept a gentle, practical, helpful person. (The two might be one.) Mating vibes are growing now. November offers weddings – maybe yours – and cultural rituals. In December, grab a career opportunity. You enter 2015 with a workday frown, you exit with a smile!
WEEKLY FORECAST:


   ARIES March 21-April 19
At last, the pressure eases – Tuesday starts a month of popularity, optimism, social delights, light romance and entertainment. But first, be ambitious and dutiful Sunday/Monday. (But DON'T start an ambitious or business or any important project, as this week begins a slowdown and false starts – starts that will fail.) You could fall for someone these two days – but it's a fantasy, or an affair that will flare hot, then die quickly, leaving you confused and bereft. A month of celebration begins Tuesday, with a surprising, pleasing surge Tues./Wed., of optimism and popularity. Despite a looming "false start" phase, these two days are great for beginning a new friendship, or joining a new social group – or contacting an old, former group. (These people will eventually fade away, but what you learn and experience in the meantime will "teach you happiness.") A former flirty friend or light romance might return any time now to February 11. Until that date, avoid starting new projects in any area other than research. Retreat Thursday/Friday – rest, contemplate, plan, be charitable – all's smooth. Your energy and charisma soar Saturday – chase someone, or simply have fun!

   TAURUS April 20-May 20
Sunday/Monday bring a mellow wisdom, intellectual activities, and a subtle but all-pervading new hope for the future. It's hard to put your finger on it, but somehow, joy and optimism are quietly swelling within you. Okay, but be realistic! Tuesday starts a month of ambition and interfacing with higher-ups, VIPs and authorities. Your status and your reputation are in focus. Don't start any new projects nor form new relationships before February 11. Until then, protect ongoing ventures and programs, especially in your career area, from delays, supply shortages, misdirection, confusion and false starts. A former career/job role or boss (or missing parent) might return. Bosses favour you this week into next Monday, so use this time for meetings, discussions, then quietly (Jan. 27 onward) step back and do your duties without clamour. Tuesday/Wednesday doubly accent career, ambition and higher-ups – again, complete, don't start. The world's friendly and you're optimistic, popular, Thursday/Friday. After an initial delay/barrier Thursday morning, all flows well. Retreat Saturday: a quiet day. Mull, plan, get lots of sleep.

   GEMINI May 21-June 20
Mystery yields to enlightenment this week. Sunday/Monday emphasize the mystery, urges from your subconscious, heightened intuition – and flaring fantasy or romantic illusion. Don't bite. Go see an action movie instead, or Ice Capades. Tuesday starts a month of intellectual progress, learning, far travel, culture, religion, publishing, advertising, profound thinking, law, and gentle love. And Wednesday starts three weeks of Mercury retrograde, so these intellectual activities will probably revisit former studies, or travel, former places. A former teacher or lover could appear: judge this on its merits, ask yourself why you separated in the first place: if "nothing toxic," then dive in! Your career, relations with higher-ups, parents and VIPs, your reputation, all accented Thursday/Friday. The only barrier exists around 9 am Thursday (PST) – if an event, practical barrier or someone's opposition occurs this morning it deserves study, since this barrier will grow over the 3 years ahead. (It involves intimacy, assets, health and lifestyle options.) You could be praised or your talents recognized later Thursday: also, a subtle change of career direction brews. Jump into fun, friends, a fiesta mood Saturday.

 CANCER June 21-July 22
The last few weeks of open, honest relationships continues – and in some senses climaxes – Sunday/Monday. But don't be fooled – this climax might be written in fantasyland. Better to stay sober and alert. Tuesday begins a month of lust – for power, assets, money and intimacy, especially Tuesday/Wednesday. And Wednesday begins three weeks of false starts, slowdowns, missed schedules and misunderstandings. Double check all sums, math, instructions, gauges, addresses, etc. DON'T start new ventures nor relationships before Feb. 11. A former "sex object" might return soon. (He/she might be crippled in some way.) So might a former investment opportunity – it could be good, but realize the world is turning, changing. E.g., what's a good investment in deflationary times? A gentle, wise, loving mood steals over you Thurs./Fri. – stick to intellectual pursuits, forget practicalities. Be diplomatic with boss and authorities Saturday – all's well, but don't accept/shoulder new tasks, duties.

 LEO July 23-Aug. 22
Sunday/Monday continue the drudgery, Leo – tackle chores, protect health (especially digestive, from drugs, alcohol, spicy foods, accident-prone daydreaming, or STDs). Tuesday starts a month of relationships, opportunities, fresh breezes. But let life start things; for your part, start nothing new, projects nor relationships, before February 11. You'll have plenty to do! An "ex" or former significant relationship might return in the weeks ahead. So might a money or "wish come true" opportunity. In both cases, Leo, think about this: that "ex" and that former opportunity, both seem to have advanced to a point of failure, or exhaustion; and it is from there that they bounce your way. Tuesday/Wednesday highlight relationships, dealing with others – opportunity, good luck surround these. Life's mysteries call you Thursday/Friday. Sexual urges blossom, your intuition points to financial luck – but remember, deal only with past or ongoing situations, people. Research, look beneath. Law, intellect, travel, publishing, cultural venues and a mellow, loving mood enter Saturday – all's fine. Sign nothing.

 VIRGO Aug. 23-Sept. 22
Sunday/Monday bathe you in the sweet light of romantic notions. A break-through might come, suddenly shunting you and another into intimacy – or the rosy bubble pops. Don't get hooked on a fantasy love these days. Tuesday begins a month of work and health concerns. Protect your health; eat and dress sensibly. Until February 11, tackle only ongoing, routine, or past-and-neglected chores. DON'T start new projects nor relationships – they will go nowhere. Tues./Wed. run smoothly – Wed. at work is almost a party, with affection and high spirits. Relationships, opportunities, negotiations and relocation themes arise Thursday/Friday – they're blocked Thurs. morning (PST) – might be that you expected romance, but are "only" offered a mature, partnership bond. Otherwise, all flows well. Stick to routine Friday. Saturday offers temptations, promises more than it delivers, in power corridors, with sexual intimacy, research and financial actions. Study the ethics of your actions.

 LIBRA Sept. 23-Oct. 22
An easy week, Libra. Sunday/Monday continue the domestic theme of recent weeks, even intensify it. And a major chore might be dumped on you (e.g., "Paint the front porch before you leave for work, Honey") – if you don't want it, "send it back." Aries (or your spouse) might be involved. Realize these two days are the end, not a beginning. Don't start anything, projects nor relationships, before February 11. Tuesday/Wednesday feature romance, creativity, pleasure pursuits, beauty, speculation and charming kids – and they start a month filled with the same things. An old flame could appear now or in the weeks ahead. Read Leo message for a clue to this former flame. Until Feb. 11, protect ongoing projects, and/or reprise past ones – but in this, steer away from creative works – they'll only grow more confused. Tackle chores Thursday/Friday – all's good, but stick to routine Friday. Saturday's for relationships, negotiations, studying the map for a new place to live. Again, a smooth, easy day – but be alert to subtle clues that a relationship might contain flaws.

SCORPIO Oct. 23-Nov. 21
You remain busy Sunday/Monday, with errands, communications and visits. Gather information, facts – be skeptical of a surge in your romantic feelings, as fantasy could be fanning false flames. (How's that for alliteration?) (In fact, be slightly skeptical of your romantic courage/impulses through Feb. 19.) Tuesday starts a month of domestic interests, and Wednesday starts 3 weeks of delay, confusion, false starts, supply shortages and misdirection. Don't start new projects nor relationships now to February 11. On the home front, avoid new landscaping, planting, decorating or renovations, new furniture, etc. However, you can tackle repairs that have been neglected, catch up on your kids' lives and schooling, etc. A "long lost" relative might return. So might a real estate "deal." Don't be afraid to rest a lot, take "power naps," etc. Nutrition important. Romance, creative surges, risk-taking urges and pleasure pursuits fill Thursday/Friday – if you're "snagged" by a glitch Thursday morning (PST) study it – this snag or one like it will grow bigger for 3 years. Tackle chores Saturday, but don't overdo it. (Until mid-November, you should delegate rather than do it yourself.)

SAGITTARIUS Nov. 22-Dec. 21
This entire week is easy and smooth, Sage. A practical, money-oriented month reaches a climax, and ends, Sunday/Monday. Chase money or shop Sunday. Stick to routine Monday. Both days, avoid buying a scam. If you want to stock up on unicorns, okay; otherwise, be skeptical. Midweek begins a new theme, a new month, of errands, casual acquaintances, trips, visits, communications, paperwork and details. You'll be busy, but the stakes are not high, so be "relaxed and busy." Midweek also begins three weeks of confusion, memory lapses, wrong addresses, false starts and delays. Make lists before you leave home or office, and double-check figures, addresses. DON'T start new projects or relationships before February 11. A former friend might return; you might receive a message from an "ex." If so, he/she has partnership on their mind, perhaps due to some blow or illness you're not aware of. Your domestic situation calls you Thursday/Friday – a Thurs. morning glitch needs attention, as it, or something similar, will grow now to 2017. Otherwise, two harmless days – sink into them, sleep, relax. Saturday brings romance….be aware of quiet undercurrents.

CAPRICORN Dec. 22-Jan. 19
Your energy, charisma and effectiveness soar Sunday/Monday – use this to "clean up," to complete projects – with flair! Beware being too rushed, too chatty: your words could be blown up the wrong way. Errands Monday might lead you to the wrong person, perhaps a deceptive person. Tuesday begins a month of money, earnings, buying/selling, rote learning, and sensual attractions. Great – but Wednesday begins three weeks of slowdowns, delays, confusion, false starts, schedules awry, etc. So collect what money you can, contact ongoing, old or former clients, pay overdue bills – but DON'T chase new clients, nor start new projects (especially in money zones) don't buy anything significant, nor begin new relationships, before February 11. Dive into errands, trips, visits, news media (e.g., bury yourself in a newspaper at Starbucks) Thursday/Friday – all's well. (Don't gossip Thurs. morn, PST – your own secrets could pop out.) Settle into home, family Saturday. An easy, smooth week!

AQUARIUS Jan. 20-Feb. 18
Take one last, deep rest Sunday/Monday, Aquarius. Meditate, contemplate – and plan long-range (e.g., 5 – 10 years) but not for the month ahead. Be careful, skeptical about money, earnings, costs – much money flows to you January/February, but you can also waste it, which a "beautiful fantasy" might tempt you to do. Many circumstances will change soon. Tuesday begins a month of heightened, fresh energy, charisma and clout for you. But Wednesday begins a "short month" (three weeks) of backwardation – confusion, delays, misunderstandings, mistakes and false starts. So DON'T start new projects nor relationships before February 11. An old flame (perhaps an "ex") might appear during these three weeks. Look at your mutual past: was it toxic, or happy? Make your decision based on how it ended. Use your heightened energy to protect ongoing ventures from delays, supply shortages, etc., or to reprise projects that were "too much" the first time around. Chase money and pay neglected bills Thursday/Friday. (Bad time to buy important items.) The only impediment lies in you$r path Thursday morning. Saturday brings errands, casual acquaintances, trips, calls…all's well!

PISCES Feb.19-March 20
Kick up your heels Sunday/Monday, Pisces – your popularity rises, you feel optimistic, flirtatious and happy. A volatile romance could start – it's not the best for you. Tuesday begins two days – and a whole month – of rest, solitude, contemplation and wool-gathering. Be charitable, deal with government, head office, and institutions. However, DON'T start new projects nor relationships before February 11. Until then, delays, shortages, missed meetings, confusion and mistakes are rife. Usually, a period of solitude is excellent for making plans, but not this time: if made before Feb. 11, changing circumstances will bend the plans awry. Your energy and magnetism return somewhat Thursday/Friday. Use them to solve problems, and to protect ongoing ventures from delays and mistakes. If a small problem or barrier appears in your career zone Thurs. morning, study it: 1) it will grow larger for 3 years; 2) within this problem lies, in disguise, a hugely productive or lucky "new direction." Shop Saturday – buy nothing big nor significant. An easy, smooth week.
The End