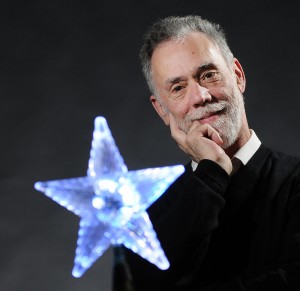 ALL TIMES/DATES ARE PT (Pacific Time Zone, 8 hours before Greenwich. If you look at the "World Clock" in the right margin, Pacific Time is 2 hours before Chicago, 8 hours before London, 10 hours before Istanbul, 13.5 hours before New Delhi, 15 hours before Jakarta, and 16 hours before Hong Kong. For example, if you are in the same time zone as Hong Kong, you must add 16 hours to any time given in the column. If I write "before 10 pm Monday," this would change, in Hong Kong, to "before 2 pm Tuesday.") (You can also Google "time zone converter.")
START NOTHING: 1:52 to 9:34 am Sun., 4:14 pm to 7:14 pm Tues., and 4:48 to 7:19 am Fri.
PREAMBLE:
HEY TO ALL YOU EMAILERS – I will collate the "Luck Forecasts" and put them in the "Platforms" section as soon as I figure out how to do it.
COSBY: The planet Neptune rules perception, and the things that change it: movies, dreams, sleep, alcohol, drugs, meditation, yoga, spirituality, miracles, pornography and sexual aberration, eyes and optics, rumoUrs, inflation and deflation. As you can see, it contains opposites. Bill Cosby, accused of drug-raping at least 20 women over past decades, was the world's penultimate caring, nurturing and humorous Dad. Now he's just evil dad. Bill was born with Neptune in the same zodiac sign as his Moon. These merge – his emotions (Moon) slowly combine with his fantasy/perverse impulses (Neptune).
Cosby was probably sexually abused when he was 8 years old. The planet indicating this is his romantic and pleasure ruler, Pluto. His abuse as a young boy might have imprinted abuse as the core, secret and essential reality, and in later years channeled him toward abusing others as a secret pleasure. There is also a search for reality in his crimes. I'm not excusing Cosby here, but I suspect he was searching, through his exploration of the secret, criminal state of rape, for some clue, some reality or answer, some "new world" gained through perversity.
It's doubtful he ever told anyone about his early abuse, as his feelings about it (Moon) were hidden and passive (Neptune). I suspect a woman, his mother or a sibling/cousin, was complicit in his boyhood abuse, or actually committed it. So in raping sleeping women, he was re-living the abuse, but this time taking the control role rather than the receptive/victim role. He was paying his mother (or whomever) back. (Neptune, btw, is almost always prominent in homosexual birth charts – usually square or conjunct Moon, Sun, Mars and/or Venus, or some combination of at least three of these. Cosby's chart is not homosexual.) Ironically, it is Neptune which made Cosby a film and television star.
YEAR AHEAD:
Let's start looking at the year ahead for everyone. In general, 2015 is an "8" year, hinting that many changes will occur, especially in financial structures and reservoirs, sexual mores, health and high tech research. A major disease will be cured. A magician will become famous. A great financier dies. "Mass death" will occur somewhere; war will be more like murder. More people than usual will change lifestyles. Whereas 2014 was a time of new horizons and confrontations (Ukraine, ISIS, etc.) 2015 will be a time of secrecy and power plays behind the scenes. We'll feel deeper, more contemplative. Some investors will crow aloud; some will burst into tears. The Mercury retrograde periods (start no big projects) will be January 21- February 11, May 18 to June 11, and September 17 to October 9.
ARIES, YOUR 2015 will begin with huge luck in romance, creativity, speculation, teaching, and pleasure projects. By late August, though, this streak of joy and pleasure fades, as a wave of work swells toward you. That first, 8-month trend can bring true love to singles – a marriageable true love, so weddings might follow. If you're married, these 8 months bring joy and play to your union, and delight in your children. It's a splendid time for a family adventure vacation, for art classes, etc. (The ins and outs of love – and luck – through August were outlined more fully in my "Love" and "Luck" forecasts.)
The last four months of 2015 bring ample opportunity to expand your employment (or find better work, or end unemployment) – this "sets the stage" for a pay raise. However, keep an eye on your employer – chances are their finances are volatile now, which could lead to some workplace surprises. The past two-plus years of "restricted" growth in your finances or investments ends now. A burdensome debt is finally paid off. Appeal to the government if you have been paying tax penalties – even they might agree, it's been long enough.
Take care in January, when you might be tempted to take drastic action in social zones. Practice safety rules around electricity this month (and to a much milder degree all 2015 – well, all 2011 to early 2019). A social success, an invitation, might unexpectedly drop into your lap this month – if so, grab it, it's good and meant to be. In any case, your optimism and friendliness buoy your mood all January and February. This time might bring light, friendly romance, or playful flirting.
All year, except June to September, a new, sober note of practicality enters your intellectual sector. Now through 2017 you'll find thinking, higher education, international travel, law, cultural events and your "fame profile" (if you have fame) to be much harder slogging. For instance, if you're in or going to enter university, you might struggle and feel you're progressing at a snail's pace. In actuality, you are making solid progress and will end with something very valuable, if you don't give up. What you learn will directly assist you on an upward career path.
Your magnetism is powerful all March and April. Don't overextend (or over-exert) yourself in March.
Money will flow to you like a river of luck in April and May. Be sure to bank it or pay down debts. You'll have an unconscious urge to overspend. You can meet a lot of nice, friendly people in May/June, some of them from your past. You're restless and curious – so, take a trip, make friends, enjoy romance – all are available!
Your home and family draw you in July, but you might also, if single, bring someone home to meet the family, or begin setting up your own home with a new love. DON'T do the last – wait until after August 8 to co-habit with anyone, or to move into a new home. August is spectacularly pleasure-filled, romantic, and creative – you're riding a huge winning streak! Your best luck will come when you ignore your own needs, emphasize another's. September is usually for chores, but a significant love might also be seizing your thoughts. Still, take those chores seriously – at least one of them is a doorway to success. By October, your work pile could be a lot higher. November continues the work theme, but financial actions, investments, and sexual intimacy, perhaps pregnancy, flow in…these will tend to make you commit to a person or lifestyle – that's good. Partnerships arise October through December. December brings you and another deeply closer.
WEEKLY FORECASTS:


ARIES March 21-April 19
A powerful romantic theme fills your days until next August. The two weeks ahead emphasize love – love in its broadest sense, encompassing humanity – and a romance started now (or recently) "fits" you in more ways than mere thrill – it has marital, cultural, intellectual overtones that could make this much more than a mere love affair. However, take care with a Libra – this sign might dither, join you then run, join then run. The weeks (and months) ahead also support you in far travel, legal affairs, publishing/media, religion, cultural affairs and higher education. Aim your thoughts, actions toward your domestic situation Sunday to Tuesday eve. Retirement, children's schooling, landscaping, restaurants, rest and recuperation go well Sunday, Monday pm, and Tuesday. Be careful Mon. morning, when disruptions can occur, heaters fail, others could oppose you or exit early. Tuesday night to pre-dawn Friday bring a surge of romance, adventure, creativity, speculation or other pleasure pursuits. Enjoy, chase, but let go Friday morning. Luckiest time: Thursday pm. Tackle chores Fri./Sat. Fuzzy thinking or sexy sirens Friday, success Sat.

TAURUS April 20-May 20
Deep, heavy thoughts, investigations, desires and actions lead to one thing: consequence. The two weeks ahead emphasize commitment and consequence. Make sure you know what you're getting into: research or do some detective work – lift the covers, open the closets, ask questions. These are also two great weeks to investigate a health problem, to find a permanent cure. Remember, higher-ups are a bit testy and pushy now to mid-January, so work below the radar – but be honest, as purely selfish motives will lead to a later reckoning. Sunday morning to Tuesday eve brings errands, calls, emails, visits, paperwork, siblings and casual friends – be curious, seek and explore. You could uncover a bargain or "nirvana" in intimate, investment, and home-buying/selling zones. (This advice applies to next August.) Be cautious Monday morning (PST) in driving and relationships. Tuesday night to pre-dawn Friday brings the intimate, financial and home-related luck – seek, be willing to commit. Though your real estate luck lasts until August, December is one of the best months to put your money down – Thursday's best. Romance of a sort lures you Friday/Sat. – go ahead – Friday's best.


GEMINI May 21-June 20
The accent is on marriage and other crucial relationships for two more weeks. Be diplomatic, co-operative. Elevate another's desires over your own. You certainly will have enough people to talk and interact with (through next August) which gives you plenty of opportunities to get to know someone; also, to nudge an attractive person closer to your heart. Your words could be a little harsh or too intense until mid-January, so moderate this. Strictly avoid legal matters, lawyers and lawsuits, same period. Chase money, buy/sell, seek new clients, Sunday to Tuesday – you "career intuition" is tops Sunday, and Tuesday's stable. Take care Monday morning (PST) with driving, food intake, and sensual attractions. (DON'T buy anything electronic.) Errands, communications, short trips and visits, casual friends and siblings fill Tuesday night to pre-dawn Friday. Be curious, follow your hunches, ask questions. It's a splendid interval – until Friday. You could meet a future mate. Retire to domestic surroundings Friday/Saturday – no real problems, but someone (or a circumstance) might fool you about your career prospects Friday. Maintain a cool logic.

CANCER June 21-July 22
The two weeks ahead contain piles of chores, but they are also easy, smooth weeks, so charge ahead; you'll get much done. This is also a splendid time to seek employment: you are likely to stumble into far more lucrative situations than you anticipate. (E.g., you might start what seems like an ordinary job, but you receive a promotion and pay raise within a short time. Or, you might see a way to do a job better/faster, and this could earn you a place on the winners' board. This lucky money influence lasts to next August.) Your energy and charisma climb higher Sunday mid-morn to Tuesday eve. Go forth, see people, offer proposals, call in the markers of those who owe you, start significant (especially money-related) projects. Don't seek co-operation Monday morning, though. Chase money, buy/sell, ask for a pay raise, pursue new clients, etc., Tuesday night to pre-dawn Friday – Wed./Thurs. luck accompanies you with this – Friday, not so much. Friday and Saturday bring errands, calls, visits, friends – it's busy but easy. Tackle chores all week.

LEO July 23-Aug.22
The accent continues on romance, adventure, taking risks, seeking beauty and pleasure, and your children's talents. Don't hesitate or be too cautious. You're riding a winning streak – perhaps the biggest one since 2007! If you're unattached, approach someone over the next two weeks. If you're married, plan a family trip, a culture bash (e.g., start your own film festival) or help your kids put on a play or a magic show – build them a stage in the back yard or basement. (Reserve the big role for yourself, of course.) Relationships intensify now to mid-January: this can trigger love or war – the choice is yours and theirs. After midweek, into January 3, your workplace grows more affectionate, your work enjoyable. Retreat, lie low, rest – get your beauty sleep – Sunday morning to Tuesday eve. Don't grumble or alienate someone Monday morn. Your energy and charisma, clout and effectiveness soar Tues. night to pre-dawn Friday. Start important projects, call that attractive person who intimidates you a bit, ask favours, show proposals to higher-ups, etc. This is your life, Leo – take it and charge ahead! Chase money, buy/sell, seek new clients, talk to the boss, Friday morning through Saturday.

VIRGO Aug. 23-Sept. 22
Home sweet home is your main refrain for the two easy, pleasant weeks ahead. This is nature's "hibernation" phase for you. Care for your family, get plenty of rest, perform needed repairs at home, make a new diet or nutrition list. Various important chores are "building" or accumulating – but most of these are semi-hidden, so you might walk right by them (on the way to your afternoon nap). There's no danger here – in fact, you're better off not doing too much now. Sunday morning to Tuesday eve bumps your popularity up a notch, brings a mood of celebration, you feel optimistic about the future. Issue and accept invitations – social delights are assured. (Flirtation might occur also, but if this is someone new, it's not likely to lead to an ongoing relationship, certainly not a long-lasting one.) Retreat to home, luxuriate in weariness and possible illness Tuesday night to pre-dawn Friday. (The illness is minor, just enough to make you rest and let go of stress.) Interface with civil servants, engage in charitable or spiritual work. Do taxes. Your energy soars (mildly, we're still in "rest mode") Fri./Sat. A Friday meeting might entwine your heart around someone's finger.

LIBRA Sept. 23-Oct. 22
The two easy, pleasant and friendly weeks ahead keep you busy with errands, paperwork, communications, short trips, and information gathering. You'll be busy, but the stakes are low, so you won't be (or shouldn't be) stressed. (With you, relaxing is simply mental: envision your body, legs then stomach, then chest, then arms, etc., telling each one, in a quiet, determined thought: "Relax." Say it until that leg, or arm, whatever, does relax.) An intense – though I won't say lucky – romance might begin now to mid-January. Have fun, but DON'T commit your future to this person. Be ambitious Sunday to Tuesday eve – but take care Monday morning: extricate yourself from family demands, and/or work alone. Tuesday night begins an interval of joy, popularity, social delights, flirtation, light romance, and optimism – enjoy, get out, meet, issue and accept invites – the hope and freshness of these days will accompany you to some degree to summer 2015. Retreat Fri./Sat. – sleep, rest, contemplate and plan. Be charitable, spiritual… all's well!

SCORPIO Oct. 23-Nov. 21
Chase money, buy/sell, seek new clients, ask for a pay raise. Your money luck is smooth and fairly high during the two weeks ahead. Your career prospects rise even higher – to next August. This Wednesday to January 3, friends, affectionate talks, pleasant trips arise. Now to mid-January, your domestic scene might contain some friction – especially if you attempt repairs there (better not to). A gentle, loving mood flows over you Sunday to late day Tuesday. Higher education, far travel, profound thoughts, cultural venues, publishing, law and insurance fill this interval. Speak, drive carefully Monday morning. This is a good interval to survey the world (when you do, your place becomes clearer, which later helps you in action). Tuesday night to pre-dawn Friday offer gobs of luck in career, prestige relations, worldly status and community reputation – be ambitious, march forth! Friday/Saturday bring social delights, especially Friday, when you might meet or spy a truly delicious person. Celebrate life, meet friends, seek entertainment.

SAGITTARIUS Nov. 22-Dec. 21
Your energy, charisma, clout and effectiveness remain at a yearly high – take advantage, get going, start significant projects or approach "power people," or someone you're attracted to. You love to travel; if you go to any foreign country (now to next August) you'll be well received, and lucky developments will occur. You often drive like a race-car operator: this might go to an extreme now to mid-January, so drive safely. Thursday begins three weeks of mild good money luck – a good time to buy luxury items, also. A sensual attraction might arise; decide whether you'd be bored in a year or two, or not. If not, this could be a marriageable link. Sunday through Tuesday brings mysteries, major financial opportunities (through crisis, Monday morning) and sexual yearnings. Be a detective, especially Sunday. Tuesday night to pre-dawn Friday emphasizes everything you love: far travel, legal affairs, higher education, publishing/media, cultural venues, philosophy and truth. Charge ahead with these – luck rides with you. Be ambitious, practical, Friday/Saturday. Be logical, not gullible, Friday pm.

CAPRICORN Dec. 22-Jan. 19
Continue to rest, lie low, contemplate and plan. Be charitable – this will rebound later as reward. Money will flow to you like a river until mid-January– bank it or pay down debt. An urge to spend could leave you poorer. Despite your weariness, Thursday to early January will heighten your allure. (Which is going to help Friday/Saturday, when romance could be in the air.) Sunday to Tuesday brings relationships – you communicate with good people Sunday; Monday morn brings possible confrontation; Tuesday enhances your position. Tuesday night to pre-dawn Friday brings mysteries, secrets, investment and other financial opportunities, sexual urges, and health diagnoses. Be a detective, research. Be brave enough to commit: the consequences will please you! (EXCEPT in home, furniture, real estate, food, farms, pregnancy and garden zones – avoid plunging into these before mid-November 2015.) Fri./Sat. are mellow, gently loving, wise – see the wide world and its meanings. Law, education, publishing and cultural venues are mildly favoured.

AQUARIUS Jan. 20-Feb. 18
Life is a bowl of cherries! The two weeks ahead continue the optimism, popularity, social delights, fresh happiness, flirtations and wish fulfilment of the last two weeks – but you're more assertive now (to mid-January). This can actually 1) drive some people away, or 2) cause you to form a friendship that could, in future, lead you into subtle traps. So, success lies in humility, diplomacy – but don't lose your energetic friendliness, it's your most attractive feature. You might fall in love, perhaps lightly, with a chatty person – you admire this person's aura, and their physical presence, but later you will admire their mind, too. (If single, if you wish to marry, this wish is very likely to come true – now, or any time to August.) Tackle chores and protect health through sensible eating, dressing, etc., Sunday through Tuesday. Monday morning (PST) needs patience – work alone, or, if for instance the computer gives you trouble, simply stop and wait an hour or two. One of those marriage opportunities I mentioned above might appear Tuesday night to pre-dawn Friday. So might a business opportunity, dealings with the public, negotiations or confrontations, relocation themes, even litigation. If you're unhappily married, the months ahead might bring a separation.

PISCES Feb. 19-March 20
Be ambitious. This week and next continue the emphasis on career, prestige relations, worldly status and reputation. Use and display your talents. This same influence might bring a meeting with authority (judge, cop, government mandarin) – but as both weeks are benevolent, smooth and rather easy, you should come from such a meeting relatively unscathed. In fact, bosses and authorities favour you now – at least until Thursday. (Unless the meeting is Dec. 14 – Sunday next week – lie low, behave this night.) Now to mid-January, avoid belligerent people, dark alleys and biker bars – you're physically vulnerable. (This same period is great for Pisces athletes, especially pros.) Sunday through Tuesday bring passion, romance, creativity, beauty – a wee winning streak! But back away Monday morning (PST) when interference or disruption show the "bad side" of "love" – perhaps by a jealous person. Tackled chores with alacrity and aplomb Tuesday night to pre-dawn Friday. Wednesday/Thursday are very smooth, productive – you can accomplish a great deal – a good thing, during this career-oriented month. If bosses are watching, you'll pass their "review" with flying colours!
The End.