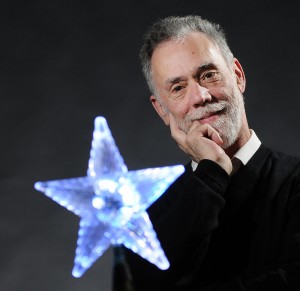 ALL TIMES ARE PDT (Pacific Daylight).
START NOTHING: 8:40 am to 10:17 am Mon., 11:06 am to 3:15 pm Wed., and 8:08 am to 4:59 pm Fri.
PREAMBLE:
(THE "LUCK FORECAST" FOR CAPRICORN LIES BELOW THIS PERSONAL NOTE.)
Hi, I'm back! I want to thank Diana Warwick (604-210-3818) for writing the last six weeks' forecasts. She's a real sweetheart.
As you probably know, I underwent surgery in early July. The neurosurgeons did something to seven of my neck and back vertebrae. They put me in the hospital so quickly I didn't have time to arrange things well, so I am only now beginning to answer emails and phone messages. I'll start with early July, and work up to the present. As I'm still only at 1/4 speed, this might take a couple of weeks, so please be patient. I'll try to answer everyone.
(BTW, that photo you saw of me grinning from ear-to-ear in a hospital bed was post-op –
probably smiling because I was stoned on morphine, all my sweet kids were there [I love attention] – and I was too naive to foresee the pain lying ahead. Oddly enough, my pre-surgery condition didn't hurt at all – but I was losing my strength and balance [a thank you to the young oriental woman who picked me up off the side walk in down town Vancouver]. I was sleeping 18-20 hours a day. My legs went into spasms and my entire body tingled 24/7 – a rather pleasant feeling, actually. They called it stenosis. What an adventure! Now for the first time since childhood, I have spent 7 weeks doing absolutely nothing…a delicious luxury.)
LUCK FORECAST FOR CAPRICORN:
Cap, from July 16, 2014 to early August 2015 the planet of great good fortune, Jupiter, will boost areas that you always feel hopeful about, areas that often yield good luck for you even without the presence of this lucky planet. (When I wrote "good fortune," it typo'd as "god fortune" – which is a reminder, I guess.)
Your lucky zones during these 13 months will be connected to change in some significant form. For example, these are truly lucky in this year ahead: sex, intimacy, pregnancy and/or birth, investments, debt and mortgage, lifestyle changes, health diagnosis, research, detective work, occultism, sleep and dreams. Many of these – pregnancy, birth, a mortgage (debt) to buy a new home, surgery or other health action – obviously change our lives. Be judicious and realistic in all these, rather than biting off more than you can chew – for example, the banks will let you load up, but don't contract more debt than you can pay back.
This lucky year will have three phases:
In the first phase, from July 16, 2014 to December 22/14, your luck will tend to run counter to larger practical realities, or to your cherished dreams of the future, or to your social group. ("Larger practical realities" – e.g., you invest in stocks as the market declines, usually a terrible idea. But as your luck "rules" now, you might pick the very stock that rises against the tide. Still, be a little cautious.)
The second phase, from late December 2014 to mid-June 2015, your luck in these areas – sex, investments, et al – will be "pure" – a simple green light says charge forth. You could double your net worth, discover a world-changing fact or method, solve a personal ghost and banish it forever, start a very fortunate business, etc.
The third phase in this luck cycle, from June 23/15 to August 11/15, needs the most caution. It will be similar to the first phase, in which your luck tends to run counter to practical realities, or against what you think you want. But this time the conflict between the two, your personal luck versus the world's realities, might lead to a show-down, especially in August. You could put yourself in an all-or-nothing situation. Since, again, your luck tends to "rule," chances are you'll emerge unscathed – but this isn't guaranteed. DO NOT start a new business in phase One or Three.
All that said, these 12-13 months will bring a good change in your overall life, and in your net worth. You are presently in a life-transforming era, 2009 to 2025, one that will change your social circle and your life goals. The present luck cycle will provide the deep, financial, sexual and "occult" or subconscious phase of this transformation.
One thing: great good luck, for you, almost always creates more responsibilities and duties. So if you find your responsibilities increasing, your luck is likely increasing also. There's an exception: love. Love can exist without extra burdens for you. This year and next, love is likely to be a sweet puzzle, especially if you "hooked up" between Nov. 2013 to Feb. 2014.
During this mid-2014 to August 2015 luck cycle, if you're unsure whether to take a certain step, look at it through the lens of love: this can give the best answer.
Love aside, if investing, deciding to give birth, changing your lifestyle, etc., don't be impulsive, but don't act if you feel indecisive. Proceed when you're calm – that indicates your subconscious is in agreement with what you're doing, and your subconscious, especially these 13 months, knows more than you think.
Good luck, my friend!
WEEKLY FORECASTS:


ARIES March 21-April 19
The weeks ahead bring chores and health concerns, Aries. Sunday finishes a "mysterious weekend" – continue to ferret out secrets, research, to handle crucial health matters, and to be intimate with mate, to make financial choices. (Beware impulsive actions: think once, then do it.) Oddly, by pursing someone else's inner heart, you discover your own. Monday mid-morn (PDT) to Wednesday mid-afternoon, a wise, mellow mood flows over you. You could be deceived about your proper direction Monday (especially regarding a governmental or admin. situation) but you find exactly the right direction/actions Tuesday through Wed. morning. Be ambitious Thursday/Friday (Thursday better) – being unpredictable will harm your rep, being friendly won't. Avoid practical matters Saturday; friendships, minor love go well. Your mood's upbeat, fun-loving. But all week, don't neglect those chores – and/or health demands.

TAURUS April 20-May 20
Ah, sweet romance! You could be feeling the tug of affection now (especially Sunday or Wed. to Fri.) or attraction might ignite later in September. If you're married, marriage turns down a sweeter lane, children surprise you with new talents or charms. Pleasure, creative surges and speculative or gambling urges visit all Taureans. You're on a bit of a winning streak! But remember, your major fortune this year (July '14 to August '15) lies in home, food, security, real estate, etc. – in the foundations of life. So enjoy for now, but keep your eye on the main goal. These twelve months let you build a new, strong foundation, even the basis of a new, happy life. Sunday brings attraction, a partnering urge – or disagreement. (Someone first met this day will not marry you: or the marriage will be fractious.) Monday to Wednesday mid-afternoon (PDT) brings sexy urges, intimacy, financial opportunities, lifestyle changes, health issues, secrets and research. Plunge into these things Tuesday dawn to Wed. morning – luck and destiny accompany you! A wise, mellow mood steals over you Wednesday eve to Friday: seek culture, love, travel and knowledge. Saturday brings ambitions, prestige relations; your community "judges" you. Buy nothing, sign nothing.

GEMINI May 21-June 20
The general focus lies on food and shelter, home, kids, Mother Nature, garden, security, retirement plans, stomach and soul, now to late September. Take frequent naps, recuperate, dream, heal. Examine relationships and projects: decide who/what is growing and belongs in your life, and who/what is stale or unworkable, who/what you should leave behind. Tackle chores Sunday, but follow safety rules, especially around fire and caustic chemicals. Relationships, opportunities, far horizons (and fresh horizons, even in your neighbourhood) arise Monday morning to Wednesday afternoon. Monday's deceptive, but Tues./Wed. could bring success, agreements – doors open! Life's mysteries, your subconscious, both rise up Wed. eve to Friday. In the bigger picture this is not especially a good year (to August 2015) to buy a home or other real estate; but these few days are the best of this "neutral" year. (Autumn 2015 to Sept. 2016 will bring splendid realty luck, so wait.) Use Thursday to invest, seek intimacy, cure illness, or research. (Better before noon PDT.) Saturday's sweet, mellow, wise: buy nothing.

CANCER June 21-July 22
The general accent lies on details, paperwork, communications, travel and errands, siblings and casual acquaintances. Sunday's romantic, beauty-and-pleasure filled. You might seal a deal, or press someone's hand with extra promise. But don't be too hasty. Your romantic courage is obvious. Tackle chores and health concerns Monday to Wednesday afternoon. You might waste time dreaming (or misread directions, etc.) Monday, but you'll get an admirable pile accomplished Tues./Wed. Relationships, fresh horizons and opportunities, negotiations and agreements (or disagreement, litigation, argument, etc., especially over career, ambitious goals) fill Wednesday eve to Friday. Thursday morning's best. Saturday's mysterious, and could tempt you with financial, sexual or lifestyle "opportunities" – but in the long run, these will hit a practical barrier that defeats them. Enjoy the mystery, play detective, but commit to nothing, no one.

LEO July 23-Aug. 22
The general emphasis lies on possessions, earnings, spending, rote memory and casual sensual encounters. March ahead with these until September 12, Leo, then be careful with them, as a contradictory, fractious note enters from the 13th on. (Oddly enough, your romantic prospects will increase just as your earnings and spending hit potholes.) Stick close to home Sunday, embrace kids, putter in the garden, etc. Careful with tools, machines. Romance, creative surges and speculative urges bless you Monday morn to Wednesday afternoon. Pleasure, beauty and/or charming kids surround you. Realize your thinking's fuzzy Monday, especially about sex and investments. Work calls, so do any health concerns, Wed. eve to Friday: just plod ahead, get it done. Careful with driving, electricity and machinery Thursday afternoon/eve. Saturday brings relationships, opportunities and fresh horizons – almost all of them fated to disappoint in the long run, so be amiable, relaxed, enjoy others, and commit to nothing.

VIRGO Aug. 23-Sept. 22
Your energy, charisma, clout, effectiveness and sense of timing sit at a yearly peak through late September, Virgo. Start important projects (including tasks that have intimidated you in the past) call in favours, see and be seen. Others are impressed! But – unless your project involves demolition, crude construction (e.g., house framing) geology/mineral searching, land clearing or real estate investment, or stomach-area surgery, start it well before September13. (After the 13th, to October 25, these activities – demolition, et al – are nicely favoured. But realize almost all of October is a Merc-retro period, during which nothing new and important should be started. So in these demolition, etc. areas, use the last half of September. DO NOT begin living in a new place, especially with someone else, Sept. 13-Oct. 25.) Sunday's busy with errands, calls, friends. You might detect a secret or delicious mystery – don't broadcast it. Tackle home and family concerns Monday morn to Wednesday afternoon. (Careful Monday, spouse might not like your "direction.") Romance, creative surges, speculation Wed. eve to Friday – take a chance! Chores, health issues, Saturday.

LIBRA Sept. 23-Oct. 22
Pamper your health this week and the next two. Your energy levels are low; ditto your charisma. Be content with quietude. Be charitable, spiritual, and deal with government agencies or "head office." Friday begins three weeks in which you'll love solitude, and during which government agencies, etc., will favour you. Despite your weariness, hope remains alive, and despite some solitude, you are actually heading toward a huge social expansion, right into late summer 2015. (If I forget to say it later, DO join new clubs, groups, in the 12 months ahead – good fortune comes down this path!) So the present "down" period is short and harmless. Sunday might bring a serious talk with your other half. Buy used items. Casual acquaintances, errands, trips, communications and paperwork fill Monday morn to Wednesday afternoon. (Monday's a bit frustrating, maybe deceptive.) Wed. eve to Friday emphasizes your home, family, security, retirement, and Mother Nature – act Thursday morning. Saturday brings romantic feelings, beauty, pleasure, love of others' creations. Go slow.

SCORPIO Oct. 23-Nov. 21
The general accent lies on happiness, fun, flirting, entertainment, large groups, social joys, optimism and plans for the future. Your charisma shines Sunday – this eve (PDT) shows the extra sexual magnetism you radiated all August, and will until mid-September. If you're single and unattached, a love affair is likely now or soon. Monday to Wednesday afternoon brings money matters to the fore. Shop Tues./Wed., not Monday. (Forget romance Monday, too.) You might hear good employment/career news Tuesday – a good day to shop for a vehicle or any machinery – and for travel tickets. Paperwork, errands, communications, siblings and casual friends, travel and "the news" fill Thursday/Friday. Be careful with driving, tools and electricity Thursday, noon to suppertime (PDT). Saturday's "down home" – embrace family, Mother Nature. Take a delicious nap. Buy nothing, and don't start landscape projects, or retirement programs.

SAGITTARIUS Nov. 22-Dec. 21
The general emphasis lies on career, ambitions, relations with higher-ups, and your status/reputation. All's well here for the next three weeks. But remember, the main benefit of the next twelve months lies, for you, in far travel, higher learning, law, culture, love, philosophy, etc. Your year of good career progress will be late summer 2015 to autumn 2016. What you learn now is more important than what you do. (An exception: if you're a scholar, writer, lawyer, publisher, statistician, linguist, importer/exporter or "internationalist" – e.g., work for the U.N. – you have a two-year-long lucky career period; it began in mid-July and lasts to autumn 2016.) Be restful Sunday: let romantic dreams remain dreams. (Sept. 13 will start a true romantic period for you.) Your energy and charisma rise Monday (but your feet are entangled in the ropes of home, sleep, family, security urges) – and Tues./Wed., when you can and should start significant new projects. Chase money, but carefully, diplomatically, Thursday/Friday. Saturday's for errands, casual friends, communications and the news media – buy nothing important, commit to nothing this day.

CAPRICORN Dec. 22-Jan. 19
The general accent lies on your higher mind – ideas, understanding, relations between two or more incidents or people, etc. These naturally evolve from far travel, cultural events, education, law, and love. You can chase these successfully to September 12 – after this, a note of friction – or of "ending" – interferes. Sunday continues the weekend's happiness. A "testosterone quality" seems to enter in the pm – e.g., if you're a woman, you'll notice a man's maleness; if you're male, you'll feel "caveman" toward a woman – or very fatherly toward your kids. My advice: flirt! But retreat, seek quietude, contemplate and plan Monday (not so good – fuzzy thinking) and Tuesday/Wednesday (fortunate, beneficial). Deal with agents, civil servants and "head office." Your energy and charisma surge upward Wed. eve to Friday – charge ahead, start important projects, see and be seen, approach others. Be cautious Thursday afternoon/supper (PDT) with family, electricity, driving. Saturday brings money, shopping – don't buy anything major, and sign nothing. All week, a light, "courtly" love might start – a lovely love.

AQUARIUS Jan. 20-Feb. 18
It's a serious time, Aquarius. The three weeks ahead emphasize life-affecting decisions, lifestyle changes, financial actions, investment/debt, sexual yearnings/intimacy, research, and critical health concerns. (A health crisis, if existing, should ease somewhat after Sept. 12, and even more after Sept. 21.) Since change is almost demanded, you must lose something to gain something else. Be cautious at work: bosses are temperamental, and likely to lash out (or stew) – but if it's not your fault they will know it, and "forgive" you. This trend peaks Sunday, so it might well pass you by entirely, unless you work this day. Anyway, be an "upright citizen" (and patient) Sunday. Monday brings confusion, but also happiness. Your joy increases Tuesday/Wednesday, when social delights, optimism and delicious plans for the future, entertainment and flirtation visit you! Retreat, rest, contemplate and plan Wed. eve to Friday. Deal with government agencies, head office. Your energy and charisma climb Saturday – relationships lucky this morning, career/status not, this night. All week, contemplate life's mysteries: they're benevolent!

PISCES February 19-March 21
The emphasis lies on relationships until late September – and on new horizons, fresh opportunities, contracts/agreements, negotiation, diplomacy, co-operation (and possible competition, even enmity). Realize others have the advantage now, so join rather than fight. (This will be especially so after Sept. 12.) Until the 13th, avoid lawsuits; sue no one, contain anger – applies especially Sunday eve (it's otherwise a mellow, smooth day). You might make money from foreign contacts, education, publishing or cultural venues all September. Your prestige and reputation, your ambitions, career and relations with higher-ups are important and very productive, beneficial Monday to Wednesday – charge forth! Popularity, wish fulfilment, light romance, entertainment, optimism and future plans bring you happiness Wednesday afternoon to Friday. Careful with money Thursday. Retreat Saturday, rest, contemplate, examine where you've been and where you're going – but don't make plans.
The End