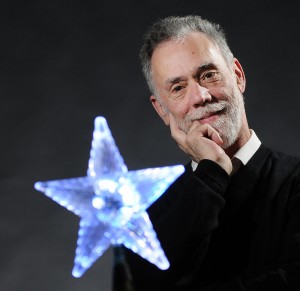 Note: this is NEXT WEEK'S forecast. To read the present week's column, please scroll down to "RECENT POSTS" on the right margin, and click on "August 16 – 22, 2015."
ALL TIMES/DATES ARE PDT (Pacific Daylight Time Zone). PDT is 8 hours "before" Greenwich (England). (As long as Britain is also on Daylight time.) For example, when it is noon PST, it is 8 pm in England. The "World Clock" in the right margin gives you some clues. (You can also Google "time zone converter.")
START NOTHING: 3:04 pm to 9:22 pm Mon., 0:20 am to 1:03 am Thurs., and 0:03 am to 1:51 am Sat.
PREAMBLE:
You'll probably notice that, after Aries and Taurus, every sign's forecast is much shorter than usual. That's because I've spent the last week tangled in terrible computer fiascos (which started right after Taurus was written). I also haven't had email since August 11, so please be patient while I answer your missives.
This also means Chapter 5 of "1969" is delayed.
I have received two angry comments (only two?) about my preamble comments on Donald Trump. Evidently, my disdain and distaste for Trump was not enough. These commentators wanted blood. My point (partly) was that even people we dislike deserve to be treated with the truth, not manipulated by such ambushers as Fox's Megyn Kelly. For, listen, if we can't treat everyone with justice, how can we deserve to be treated justly ourselves? Ah, well.
WEEKLY FORECASTS:

ARIES   March 21-April 19
A lot of work is coming. You might as well dive in. The more of a head start you get, the better. A mellow, wise mood flows over you Sunday/Monday. Sunday's better; it promotes far travel, higher learning, religion and culture, intellectual pursuits, publishing and advertising, and love of a gentle, sweet kind, a kind that could lead to marriage. Monday's fine, but some details, communications or travel might face minor glitches, especially involving your chores. Be ambitious late Monday night (PDT) through Wednesday – this interval is packed with luck – and lucky starts. If you're seeking employment, now's the time to go all out. Status, prestige relations, talks with the boss, seeking favours from parents, standing before the judge – all are very favoured. Happiness visits Thurs./Fri. Your popularity gets a slight bump, you feel optimistic, entertainment calls, and romantic opportunities faced you. (Remember my advice last week,  about the period to late September – take the affectionate, gracious, soft, gentle road, not the strong, assertive, "conquest" one.) Retreat Saturday: rest, protect health, contemplate and plan. Deal with charities, institutions, civil servants. Dreams, movies enchant you.

TAURUS   April 20-May 20
A year of romance, creativity, beauty, pleasure, risks that pay off, charming children, and all-round good luck starts now. You're on a winning streak, Taurus! You can almost sense the change Sunday/Monday, as if a cloud crossed the sun and cast things, for a moment, in a different light. This sense of change is important, because it also forms part of the year-long romantic, creative (et al) influence you've just entered. Your romance will be inextricably tied with sex, your creativity with, perhaps, money or investments, and these two (sex, investments) tend to change our lives. Your luck in general this year can lead to a change of lifestyle. It might also concern a medical condition, or detective work, or a deep commitment. Sunday's a great day – strike out in a new direction! A mellow, understanding mood fills you Tuesday/Wednesday – love is favoured, as are far travel, higher learning (and all intellectual pursuits) cultural venues, publishing and fame. Be ambitious Thurs./Fri., chase career, approach the boss, etc. You'll have two opportunities here, or perhaps a choice between two goals or two pathways/approaches. The first one involves being assertive (or involves an assertive person) – it contains hidden pitfalls. The second has a quality of peace, grace and beauty, softness or affection – take this road, you'll be glad you did. Saturday's for fun, friends, light romance, social delights, optimism. A wish might come true.

GEMINI    May 21-June 20
This week starts a month and year of "down home" vibes for you, Gemini. You'll be lucky in real estate, family, parent-child relations, security, retirement, nutrition and similar zones. You'll more than once feel like ending something fairly major – a relationship, your connection to the public, even a career. These choices will actually benefit you in the long run. Sunday/Monday bring relationships, in a lucky, even loving way. Sex, large finances, research, diagnostics pull you Tues./Wed., and again, everything seems to go your way – or at least, toward profit or good results. A wise, mellow mood flows over you Thurs./Fri. – avoid an argument, or a belligerent person, Thurs. pm. Be ambitious Saturday, or at least perform dutifully – higher-ups are watching. Something is over-priced.

CANCER   June 21-July 22
The week, month and year ahead emphasize errands, communications, short travel, details and paperwork, casual friends, news media, reports. Be curious. Ask questions. A place you visit before September 10, 2016 might later become your new home. This is an easy, pleasant week. Tackle chores Sun./Mon. – you'll get them done easily. (Sunday's better, though – Monday might contain a few minor glitches in scheduling, counting, directions). Relationships fill Tues./Wed. – in a beneficial, even loving way. Great time to achieve agreement with your spouse, business associate (except Wed. morning, PDT). Life's secrets emerge Thurs./Fri. – your intuition climbs, sexual yearnings rise, and large finances (debt, investments, etc.) draw your attention – most things go well, but don't end well, so be cautious, especially Thurs. eve/night, and Fri. pm. Saturday's mellow, wise, gently loving, compassionate – think, contemplate, attend cultural or foreign venues.

LEO   July 23-Aug. 22
The year ahead favours money, income, sales, possessions and casual sensual relationships, and that year becomes "deeper" this week onward. Romance, beauty, pleasure, and creative and speculative urges propel you Sun./Mon. Dive in, enjoy, flirt, express your heart! But leave lust alone, or you'll start something off on the wrong foot. Tackle chores Tues./Wed. – you'll get much done, and end with a solid feeling of accomplishment. But watch for a disagreement or disruption Wed. morning (PDT). Could be emotional, could be physical (e.g., electrical or computer glitch). Relationships confront you Thurs./Fri. – avoid arguments Thurs. pm, and generally realize this isn't the best little interval for making new relationships. (They'd have a disappointing "practical" result.) Saturday's for mystery, investigation, intimacy, large finances, lifestyle choices. Mostly good – an investment's overpriced.

VIRGO   Aug. 23-Sept. 22
Your energy, luck and charisma soar this week – and your luck will stay high right into late summer, 2016. You charisma, too, will remain high over this year ahead, but because you'll be cheerful and outgoing rather than "sexy." You might want to end certain situations, or opt for security rather than the heights, despite your optimism and feeling of luck That's good, too. Sunday/Monday contain a hint of this, as home, security, family, Mother Earth become significant, attractive. Romance and creative or speculative urges swell up Tues./Wed. You'll ride a winning streak, except perhaps Wed. morning (PDT) – sex and finances are unreliable. Tackle chores and protect your health Thurs./Fri. – proceed cautiously, avoid unsavory motives/temptations Thurs. pm. Take no big chances, make no big commitments either day. Saturday brings relationships, exciting meetings.

LIBRA   Sept. 23-Oct. 22
A desire for solitude and peace will come over you this week and the next few – and before the month ahead is over, you'll start to see the benefits of quietude and contemplation. Over the year ahead, you'll feel more spiritual, become more at peace with God, you'll grow more charitable and understanding. Sunday/Monday almost belie this, as errands, communications, trips, details and friends keep you busy. But quietude reasserts itself Tues./Wed., as home, family and Mother Nature embrace and bless you. (Be diplomatic Wed. morning, especially with partners, mate.) Romance, creativity, speculation, beauty and pleasure call you Thurs./Fri. Enjoy this, but don't leap for the moon, as disappointment might lurk. Tackle jobs, protect your health Saturday – all's well.

SCORPIO   Oct. 23-Nov. 21
The month and year ahead bring happiness, a relief from pressures, social joys, popularity, friendly romance and entertainment. A money wish is poised to come true. Sunday and Monday feature money, earnings, buying and selling, possessions and sensual attraction. Don't chase that last, nor investments, Monday. Errands, paperwork, details and communications fill Tues./Wed. – all flows well, except Wed. morning (PDT) when frustrating disruptions might occur. Turn your attention to home, family, security, Mother Nature, nutrition – but don't start a significant project in these zones. Rest, take a nap. Saturday's for romance, creative and speculative pursuits – seek pleasure, beauty. Express yourself.

SAGITTARIUS   Nov. 22-Dec. 21
The month and year ahead bring energy, expansion, optimism and good luck to you career, prestige, neighbourhood reputation, interactions with authorities, and your parenting roles (or dealings with your parents). Your energy and charisma climb Sunday/Monday – a good time to start semi-important projects (e.g., not a new business, but a new paint job for your house). However, don't seek co-operation Monday – bosses will favour you, but not your peers. Chase money Tues./Wed., seek new clients, pay bills, shop, etc. One caution: don't buy computer related or electric items from 8 pm Tues. to 9 am Wed. (PDT). Errands, trips, calls, communications, paperwork, details fill Thurs./Fri. Don't get into an argument, and don't chase romance, Thurs. afternoon/night. Sleep in Saturday – attend to family, household chores, etc. Items and service people are overpriced.

CAPRICORN    Dec. 22-Jan. 19
The month and year ahead bring you good fortune in intellectual, far travel, love, social and cultural, publishing/advertising/media, fame and educational areas. But retreat Sunday/Monday – rest, protect health, contemplate and plan. Let yourself get a sense, absorb a "feel" for the year ahead…day-dream and you'll see where you want to go. Don't let an uber-sense of duty hold you back. Don't chase these things (travel, education, etc.) in actual ways Monday. Your energy and charisma soar Tues./Wed. – charge ahead, start important projects, approach that attractive person, show the boss your inventive idea, etc. The only thing that might hold you back (likely Monday morning) is a domestic situation. This can range from spilling morning coffee on your new shirt, to a child's illness or an over-swollen mortgage. Chase money, shop and pay bills Thurs./Fri. but carefully, as long-range results might be second-rate. Saturday's for trips, communications, news, casual friends, errands and paperwork – all's well.

AQUARIUS   Jan. 20-Feb. 18
The month and year ahead feature good fortune in sexual, intimate, financial, lifestyle, health diagnosis, research and investigation zones. You'll be making changes, you'll make commitments and enjoy the consequences. Young couples seeking pregnancy should receive good news. Sunday/Monday bring a boost in optimism, social happiness, popularity, and plans for the future. However, don't chase deep romance Monday; this person is not a viable long-term mate. Retreat, rest and contemplate Tues./Wed. Don't "speak out of turn" Wed. morning (PDT) nor drive absent-mindedly. Your energy and charisma surge upward Thurs./Fri. – however, don't be overbearing Thurs. night, and don't start big, important projects. Chase money, pay bills, shop, and sell unwanted items Saturday.

PISCES   Feb. 19-March 20
The month and year ahead brings exciting meetings, bountiful and lucky relationships, fortunate relocation, dealings with the public, potential fame, opportunities galore, and a fresh new outlook on life. Remember this: all your luck will come via others, so brush up your people skills and be willing to jump on another's band wagon. Sunday/Monday bring career opportunities, pressure, dealings with higher-ups. Sunday's excellent, but Monday can hold a glitch or two in relationships, even in casual dealings with others. Optimism, wish fulfilment, social delights, friendly romance, flirtations and entertainment fill Tues./Wed. Be careful with money, possessions Wed. morning (PDT). Retreat, rest, contemplate and plan Thurs./Fri. Avoid arguments, and don't shop, Thurs. pm. Your charisma and energy soar Saturday – use them to attract the people you want. You could fall in love.
The End 
Sorry, due to computer problems  Chapter 5 of "1969" will be delayed until next week..