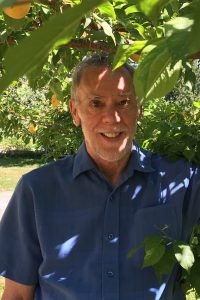 "NO DOUBT THE UNIVERSE IS UNFOLDING AS IT SHOULD"
     ~ Desiderata
Please Note: If you are viewing this on a mobile phone, the Translate buttons and World Clock will appear at the bottom of this site.  (请注意:  如果您在手机上看到这一点,翻译按钮和世界时钟将出现在这个网站的底部。)
All times/Dates are PDT – Pacific Daylight Time zone. PDT is eight hours before Greenwich England (BDT). For example when it is noon PDT here, it is 8 PM in England – and 4 AM the next day in China. You can Google 'time zone converter' for your own zone.
START NOTHING:  4:46 pm to 6:32 pm Sun., 0:55 am to 9:01 pm Tues., 4:20 am to 9:18 pm Thurs., and 2:58 am to 8:59 pm Sat.
PREAMBLE:
After much thought, and reading your feedback, I have decided to stop running ads on this blog. The dislikes outnumbered the likes/okays, and I agreed with the dislikes. The ads are cheap, intrusive, and not really honest. So they'll be gone soon, I hope!
***   ***
The U.S. might engage in a brief military "war" in April 2019, perhaps around (just before) mid-month.
***   ***
ALL SIGNS:   Monday through Thursday both excites romantic fervour and shuts a door to love; or worse, tempts us into chasing someone who will ultimately reject us. Remember, new relationships formed before Aug. 19th won't work anyway; but we should also cast a wary eye on any old flames which re-appear from Mon. to Thurs. (This doesn't affect solid ongoing bonds.)
As you know, Mercury retrograde is in effect through Aug. 18th.  As I always note, avoid important new starts/projects, protect ongoing ones from mistakes, and reprise good things which return from the past. However, if you are doing something "new" to correct a long-standing error or malfunction, this fits in with the retrograde. If, for example, your orthotics (or brake pads, or wiring or broken back stairs, etc.) have worn out and you should have replaced them months/years ago, then tackling them now is a good idea, even though these chores might be classed as "new."  They relate to the past in the sense that you would be correcting the past.
***   ***
(See the AFTERAMBLE for more predictions, etc.)
WEEKLY FORECAST:
     ARIES:  March 21-April 19
The accent remains on romance, love, pleasure, beauty, creativity, self-expression, charming kids, and risk-taking. A former flame might appear. Start nothing new, projects nor relationships, nor important purchases. But you can re-start past links, ventures, etc. Monday eve begins a month of affectionate, gracious relations — others will welcome you. If an "ex" or old flame does appear, this affectionate atmosphere promises good results. (Apropos this, you remain in a very lucky sexual zone until early November.)
Sunday daytime (to 4:45 pm PDT) encourages shopping and selling. Buy only routine items, such as groceries. This eve to Tues. night sends you off on errands, paperwork trails, visits, etc. You"ll be busy, but without high stakes — so stay swift but relaxed. Sunday's great, but Mon. might contain late-day confusion or deception. This interval, including Tues., plucks your heart strings — beautifully, but decide whether you're chasing romance or sex. (Romance is stronger.) (A cautionary note, though: this whole week, up to and including Thursday, nudges you toward a [new or past] tragic or unreciprocated love. So this early flirtation/success should be kept in proportion.)
Turn toward home 9 pm Tues. to 9 pm Thurs. Hug the kids, garden, relax in nature. Your success window: dawn to late night Wed. (Good for confidential discussions, finances, changes and adjustments.)  Romance, beauty, pleasure, creative urges and gambling impulses arise late Thurs. night to late Sat. Friday sends quickly-changing signals: stop-go-stop-go. That's okay — the person you're chasing seems uncertain, elusive — perhaps due to a secret.
     TAURUS:  April 20-May 20
Remember, start nothing new before Aug. 19. Your general focus lies on home, children/ parents, nature, nutrition and relaxation. Take frequent naps. This week has only one danger: that you'll try to be intimate with someone who will forever reject you — so avoid both new potential lovers and any ex's who show up Mon. through Thurs. (Same period, don't plant flowers or fruits. Veggies okay.)
You start Sun. with more energy than usual, and one last sweet note of affection, love, plays this afternoon (until 5 pm PDT). Chase/handle money, earnings, possessions, purchases and sensual attractions Sun. night to Tues. night. Buy only routine items, groceries, etc. Collect and pay old bills. Do not chase a new sensual lure, whether it's a human or a pair of velvet drapes. Garage sales/old junk could be fascinating, esp. Sun. eve. You might feel a romantic twinge Tues., but it won't have much result.
Easy chores, calls, texts, paperwork, trips and errands, fill Wed./Thurs. Wednesday opens the door to opportunities, agreements, co-operation, particularly involving large finances, medical matters or intimacy. Be cautious with intimacy — deal only with a faithful ongoing bond. Thursday's irksome and unhelpful, so stay quiet and be discreet. Don't be sucked into a career or domestic argument. This month's domestic influence reaches a peak and a new beginning Fri./Sat. (It might have started with a Thursday night fight.) Sink deeply into home, kids, garden, Mother Nature, etc. Avoid financial and home-related commitments. (E.g., don't sign a renovation or home repair contract.)  By very late Sat., a weekend of pleasure begins!
     GEMINI:  May 21-June 20
Remember, Gemini, start nothing new, not relationships, not projects, not purchases. Though minor things might go awry (the Mercury retrograde, to Aug. 18), in general this is a gentle, low-stakes time, so enjoy action while not getting stressed about anything. (Action: travelling, calling, writing, friendly visits/contacts, paperwork and office organizing, looking for old tax receipts, evidence, mementoes, etc.)  Double-check addresses, appointments, amounts, etc.  An old flame is likely to contact you, if he/she has not yet done so. If you're single, judge this "offer" by your past with him/her. But note: if anyone from the past, or someone brand new, appears Mon. through Thurs., turn away firmly: this person represents disappointment and loss. That said, sweet romance will smile upon you next week to early September.
You'll be tired Sunday daytime: rest, relax, all's well — have a confidential discussion with someone you love/like. From 6:30 pm PDT Sunday to 9 pm Tues. your energy and charm soar. You might attract a friend or a flirt Sun. night, but not Mon. (Monday's great for making career points.) You might feel a strong romantic reaction Tues., but results are likely nil — it would be worse if you chased this, as Mon.-Thurs. promise you'll meet "love's disdain." (Rejection,  perhaps on a subtle level.)
Handle money, earnings, purchases and possessions Tues. night to 9 pm Thurs. Only Wed. is successful — but what success! You can grab more pay, land a (temporary) job if unemployed, impress people crucial to your career advance. A sensual foray wins this day, too — but unless you're an ongoing couple, this is likely the sweet before a whole lot of sour. Get active, march forth with errands, trips, visits, communications and paperwork Thurs. night to Sat. night. Thursday night might hold a disagreement, even a fight (though you're probably a bystander). You'll have to weave through various obstacles and "missing co-operation" Friday. Avoid agreements, relationship confrontations, erratic driving.
     CANCER:  June 21-July 22
Start nothing new before Aug. 19, Cancer. In the meantime, protect ongoing money interests from mistakes and other snafus. A former money source might temporarily return (yes, grab it). So might a sensual partner, one you never felt deeply passionate about. This, too, might be okay – UNLESS this person first reappears Monday through Thursday.  (If so, run — he/she might break your heart.) You look forward with optimism and anticipate social delights Sunday daytime — affection exists! But retreat this night (6:30 pm PDT) to 9 pm Tues. A secret or a pinch of lust intrigues you Sun. night.
Monday's a bit disjunct and deceptive, so watch rather than act. Tuesday offers a hint of romance, but it's unavailable, or somehow "empty."  Just enjoy your daydreams! Your energy and charisma bounce back late Tues. night to Thurs. night. You'll be the leader, you can give ventures an extra push, and you'll attract admirers. Act Wed. for success — this day combines luck and deep thinking (or good-hearted tolerance). Handle money and possessions carefully late Thurs. night to Sat. night. A bad investment, argument or sexual rejection could arise late Thurs. Sidestep it. Friday's complicated — money and romance, money and children's happiness, don't mix. Choose money for now. Neither make nor accept promises Saturday.  Late Sat. night buoys your mood, as friends or delicious wishes/hopes arrive.
     LEO:  July 23-Aug. 22
Start nothing new before Aug. 19, Leo. Your energy, charisma and clout remain at a yearly high.  Be the leader, give ongoing projects a push, and hold court with your admirers — of whom there are many, this month. Your generosity and big heart are showing!  Do something to enhance your career or reputation Sun. daytime — results will please you. But open your doors to fun and social joys suppertime Sun. to 9 pm Tues. (All times PDT.)
Your popularity rises, optimism fills you, and flirtations sparkle. But listen — any new or past loves who first appear from Mon. through Thurs. will disappoint, even "use" you. So that Sunday night meeting or urge is okay, but Mon. says "NO" to romance and lust. Tuesday might be ultra-romantic, but unless you're with your steady, faithful partner, nothing will come of it. It's like walking by a cafe with delicious odours, without your wallet.
Retreat for a brief second-wind Tues. night to Thurs. night. Relax, rejuvenate, meditate and — Wed. only — snuggle with your love, or seek creative, beauty-oriented or pleasurable activities. A good day to sign a real-estate contract, IF your purchase was started before mid-July, or if you are buying a home/property which you wanted long ago, but which has just become available again. (You'll be tired, so don't go overboard with any of these activities.)
Your energy and pizzazz bounce back strongly late Thurs. night to Sat. night. Avoid seeking co-operation, partnership, love Thurs. night — and avoid takers, hangers-on. Friday's complex, many small glitches in property, home, romantic and creative zones. Saturday's largely "empty of results," so go slow, enjoy the attention others heap upon you, and take the easy road.
     VIRGO:  Aug. 23-Sept. 22
Remember, Virgo, start nothing new before Aug. 19, especially in administrative, management or gov't-related areas. (For artists, writers and actors, avoid meeting new agents.) Just flow with events, realize your energy and clout are at a yearly low. So rest, relax, examine your past and how it led you to the present state of affairs. Be charitable, spiritual. A former flame might return from the past, but he/she was always restricting, a bit burdensome… I'd decline the opening. In addition, for everyone, any new love attraction who appears (or a former love who first reappears) from Mon. through Thurs. is certain to disappoint.
Sunday daytime is mellow, wise, favours foreign sources, intellectual searches. Be ambitious this evening (6:30 pm PDT) to Tues. night. Sunday evening might spur you to a successful investment or "lust-chase." On Monday, a communications, paperwork or travel glitch, and/or non-co-operation, can interfere with career success. Don't leave your reputation hanging on a string of impulsive comments/words.
Tuesday might promise work-money success, or romance, but results will not impress. Nevertheless, you grow hopeful, optimistic, cheerful, and popular Tues. night to Thurs. night. Not much luck Tues. or Thurs., but Wed. opens the door to success in friendships, love/ marriage, relocation, public dealings, real estate, and domestic matters. Get out, mingle! But retreat from the crowd late Thurs. night to Sat. night. Not much is worth doing, as minor glitches litter your road. Best approach: rest, recharge your batteries, for you'll want extra energy reserves when good luck arrives late Sat. night through next Sun./Mon. (Aug. 12/13).
     LIBRA:  Sept. 23-Oct. 22
Start nothing new and important before Aug. 19, Libra, no matter what I might seem to imply below. (Includes projects, relationships and purchases.) In general, this is a week of happiness, social joys, and optimism. A former "friendly love" (or a former group) might re-appear. Which can be good news on Sun. and Fri./Sat. But if you meet anyone, new or from the distant past, Mon. through Thurs., be careful — any bond built from such a meeting can only disappoint. (The sooner it comes, the smaller the disappointment.) This doesn't apply to solid, ongoing attachments.
Your physical charms and personality grace increase Mon. to Sept. 9, so you'll be "approached" in the weeks ahead. Sunday daytime lures you with secrets, revelations, financial and intimate promises/urges — in a rewarding way. But you turn toward a larger view, wisdom and understanding, and gentle love, from 6:30 pm PDT Sun. to 9 pm Tues. As noted above, start to be careful with love matters, until Thurs. night. Sunday night might bring a (potential) lover who also radiates a "viable life-mate" sheen. He/she needs scepticism, too. A good night (Sun.) to reach agreement with anyone.
Monday's choppy — some good luck, some obstacles, some fuzzy thinking or deception (late day, maybe affecting work). Tuesday promises romance on a grand scale, but delivers very little. Still, these days keep you happy with profound insights and a gentle, accepting mood. Far travel possible. Be ambitious Wed./Thurs. — don't start nor propose new projects, but do show your skills, speak with higher-ups, give ongoing projects your effort and protection — especially Wed., when you could garner a hint of more pay, and perhaps more work. Any tests? You'll pass easily. Thursday needs caution. Social delights, popularity, flirtations, optimistic plans and visions fill Fri./Sat. — but luck is so jumbled, you might not accomplish much. That's okay — just enjoy!
     SCORPIO:  Oct. 23-Nov. 21
Start nothing new before Aug. 19, Scorpio. (Boy, I get tired of writing that!) The general accent lies on ambition, career, and relations with higher-ups. (Start nothing here, but use your skills to prevent mistakes, slow-downs, etc.) A new (or returning from the past) wanna-be lover might approach you (or you them) this week before Fri.  My advice: avoid this, it has "tragic love" written all over it. One exception: the person who stands before you Sun. daytime might be a splendid choice — at the least, would be an affectionate, successful partner. However, such a meeting should be "taken up" again ONLY after Thurs. (And it might be too late to develop a strong bond, even Sunday.) Faithful ongoing attachments are not included in this complicated warning.
From 6:30 pm PDT Sun. to 9 pm Tues., an area of life that you always find alluring, lures you — secrets, investigation, sexual intimacy, financial actions (investments, debt reduction, etc.) lifestyle changes and medical procedures. These are semi-favoured Sun. night (mostly investigation stuff) but hit obstacles Mon. (because they conflict with your present cheerful and romantic feelings). Tuesday promises, but delivers little — watch, learn rather than act. A gentle, wise, understanding mood drifts over you midweek (9 pm Tues. to 9 pm Thurs.).
Wednesday's great, lucky, loving, splendid for far travel, intellectual and media pursuits. Thursday's disappointing, studded with barriers and even a late irritation or angry face-off. (You've been a bit of a temperamental brat on the home front since mid-May, but you'll lighten up next week onward — for awhile, anyway.) Ambition, career, Fri./Sat. — work hard Fri.; you could earn some praise, or at least you'll impress a higher-up. Saturday's a "nothing burger," as they say.
     SAGITTARIUS:  Nov. 22-Dec. 21
Remember, Sage, start no new relationships nor projects, nor buy anything significant before Aug. 19. The general accent lies on intellectual, far travel, media, legal and cultural areas — and love. These are mostly beneficial. Sunday starts with chores. You'll enjoy the work (and/or the work-mates) and will get a nice pile done. Relationships (and opportunities, and public or relocation interests) face you from 6:30 pm PDT Mon. to 9 pm Tues. You'll have some success with these Sun. night, but on Mon. your secrets or limitations, and, later, your home, family prevent these links from blossoming into deep bonds.
Tuesday offers the heady scent of love/romance, but it's all perfume (hints, thoughts) without substance. In both cases, it's probably a good thing, because anyone you meet for the first time, or a first date, or anyone who reappears from the past, Mon. through Thurs., will almost certainly disappoint you, either immediately or far down the road. In general this week, your hopes will not agree with your money or assets. For instance, you're in love with an affluent woman, but you're just a labourer. (Or vice-versa.) Or your income, bank account, will not support a plan you have — say, to cruise around the world.
Mid-week, Tues. night to 9 pm Thurs., steers you toward mystery,  lust and intimate commitments, financial action, lifestyle changes, and/or medical procedures. These are packed with ease and good luck Wed., but obstructed, challenged Thurs. Act accordingly.  Friday/Sat. emphasize this month's main themes of gentle love, intellectual, media, far-travel, international, cultural and legal affairs. You'll run into more flack than co-operation, so proceed slowly, cautiously. Despite my misgivings, this whole week keeps you happy!
     CAPRICORN:  Dec. 22-Jan. 19
Start no new relationships nor projects before Aug. 19, Cap. Avoid major new purchases, also. (Major = clothes and up.) Monday starts 34 days of favour from higher-ups, but don't propose anything new to them before the 19th — stick with the ongoing, or reprise a venture from the past. This month, in general, is a time of secrets and somewhat hidden action, especially Fri./Sat. You might delve into research, or investigate someone; you might play in "power corridors" or dive into an investment or debt plan, or find yourself bewitched by fantasies around an attractive, sexy person. These likely won't go that well Fri./Sat., as several aspects say: "wishes don't come true." (Also, nothing new, remember.)
Earlier, though, a moment/hint of perfect love might occur Sunday daytime. To work — and eat, dress sensibly — from 6:30 pm PDT Sun. to 9 pm Tues. Sunday night's fine, especially for physical activity and tools. Monday contains (legal? social?) obstacles and fuzzy thinking, so proceed carefully. Tuesday hints at romance, but delivers little. Relationships fill Tues. night to Thurs. night., but this isn't the best time to seek/push affection/love, except with a faithful ongoing love bond.
Wednesday's beautiful, social ties blossom, groups welcome you, a significant agreement can be reached with a business partner, spouse, client, etc. (But realize that agreements made now, before the 19th, might dissolve in the future. Still, this is lucky and important, as the agreement might change, but the closeness you establish will be a true step forward.) Thursday's the opposite: empty of all but irksome obstacles. Friday/Sat have already been described… but late Sat. night, good things start happening, leading to a successful Sun./Mon. (Aug. 12/13).
     AQUARIUS:  Jan 20-Feb. 18
Remember, Aquarius, start nothing new and significant before Aug. 19, especially in relationships, relocations, opportunities, renown, agreements, negotiating, litigation, or public dealings. This is a bad time to seek (and an even worse time to find) an agent.  BUT, if any of these "return" to you from the past, they could (probably will) work out well.  Another BUT: from Mon. through Thurs., strictly avoid any new or "returned" love attractions — he/she would break your heart, eventually. (Love will get an extra sweet boost Aug. 10 to Sept. 9, so be patient!) All these, from relationships to finding an agent, are August's main focus, but maintain or reprise, don't start new stuff.
Spend Sun. daytime at home or in the 'hood. Relax, nap. This evening to Tues. night (6:30 pm PDT Sun. to 9 pm Tues.) highlights love attractions, creative and risk-taking urges, charming kids, beauty, adventure and pleasure. Be self-indulgent! Enjoy, but don't expect a lot. Sunday eve's good for action, travel, talk, paperwork. Monday dumps on wishes and adds a deceptive element. Take care. Tuesday promises romance, doesn't deliver.
Tackle chores Wed./Thurs. Wednesday's great, fortunate, enhances your reputation or standing with higher-ups, and smells like money, too. Thursday's the opposite: obstacle-strewn, irritable. So act Wed. All that relationship stuff, opportunities, opposition, etc., grows in intensity Fri./Sat. Co-operation is almost non-existent; in fact, others might actively oppose you. Hard to reach agreement, although an unexpected one might suddenly occur. Still, not a good time to make or accept promises.
     PISCES:  Feb. 19-March 20
Start nothing new and important before Aug. 19, Pisces. Monday brings a 4-week thread of good fortune in finances, investments, research, medical concerns, and sexual intimacy. However, touch none of these before Friday, as a larger influence will defeat that luck. (Also, around Aug. 26, something "destined" in ethical or intellectual zones could also run counter to this lucky trend.) The "wild ride" you've had in earnings/money since May, will end next week.
The present general emphasis lies on work, daily health and tools/machinery. (But don't buy new machines before Aug. 19.) Errands, neighbourhood trips, paperwork and discussions fill  Sunday daytime. Sink a little deeper into life's/nature's soothing embrace from 6:30 pm PDT Sunday to 9 pm Tues. Hug the kids, repair minor things, garden, buy healthy groceries, and relax. You might learn/intuit a secret Sun. night.
On Monday both work and home, bosses and family, run into a barrier of disagreement — soft peddle differences. Tuesday promises romance (actually, lust in your case) but doesn't deliver much. That's okay — Wed./Thurs. bring passion, romance, of the real kind, perhaps joined with a marriage theme. Act on this Wed. — Thursday's filled with obstacles. (Note: only ongoing attachments benefit from this. Strictly avoid starting any new romance or sex-chase, or reigniting any old flame, from Mon. through Thurs.)  Late week, Fri./Sat. bring more chores. Tackle them cautiously. Again, legal, ethical, education, cultural factors might conflict with your work progress. E.g., you want to repair the lawnmower, but all the instructions are in a foreign language.
The End.
AFTERAMBLE:
In 2019 we might see a democratic congress and a republican senate.
***   ***
When I was 19, 20, I thought my girlfriend's mind was in her body, in her movements and grace. I worshipped her physical presence. I think in the few decades ahead, we'll discover that both women's and men's brains, consciousnesses, really are rooted in, partially controlled by and "one with" the physical body.
***   ***
Remember I warned against "23andMe" and "ancestry.com" because they make you sign a contract that gives them the right to use/sell your data any way they want. The danger is that they could sell your data to insurance companies, who will then refuse to insure the specific diseases which your DNA indicates you are most likely to contract. But a reader, S.C., just showed me a news report that a big drug company (GlaxoSmithKline) is partnering with "23andMe" to develop gene-based cures for Parkinson's disease. 23andMe can supply them with a hundred times the DNA samples they (Glaxo) managed to obtain through their own resources. That's an upside I never thought of!
***   ***
Mercury retrograde? The first two days of the retro, July 25 and 26, I screwed up two client recordings (forgot to press "record") and charged a Visa the wrong way; an air conditioner I'd promised my tenants was sold out, and the replacement (from Saskatchewan, 2000 kilometres away) was labelled with the wrong address; a major visit from my kids was cancelled because a youngster caught HMF; an old flame emailed 3x; and I looked at the wrong ferry schedule, so had to wait an extra hour… and that's just two days. Twenty-three more to go! (Well, less by the time you read this.)
***   ***
People in general want more than generosity and kindness; they want intimacy and commitment. Generosity and kindness are considered temporary by the recipient, while intimacy and commitment promise a more valuable result: security.
/30/