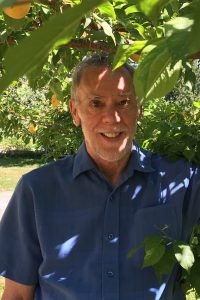 "NO DOUBT THE UNIVERSE IS UNFOLDING AS IT SHOULD"
     ~ Desiderata
Please Note: If you are viewing this on a mobile phone, the Translate buttons and World Clock will appear at the bottom of this site.  (请注意:  如果您在手机上看到这一点,翻译按钮和世界时钟将出现在这个网站的底部。)
All times/Dates are PST – Pacific Standard Time zone. PST is eight hours before Greenwich England (BST). For example when it is noon PST here, it is 8 PM in England – and 4 AM the next day in China. You can Google 'time zone converter' for your own zone.
START NOTHING: 11:22 pm Mon. to 0:35 am Tues., 1:46 am to 3:08 am Thurs., and 6:34 am to 6:49 am Sat.
PREAMBLE:
Inflation's coming.  2019, even perhaps late 2018, should show a bump up in inflation, much more than the bit it's climbed already. Canadian mortgage rates, now 3 to 4%, will probably rise to 6 – 7%, or approximately double. (I'm just guessing at the numbers.) Even more inflation enters about 2022, so I suspect rates will stay "high" for the four years until then, or gradually rise to 2022. (I put "high" in quotation marks because these are still fairly low. In the 1980's bank loan rates reached 19%.)
***   ***
Back in August, and again a couple of columns ago, I broached the subject of sabre-rattling in April 2019.  As China, Russia, Europe and the U.S. are already sabre-rattling, April starts to look even more dire. The media is focused on nuclear weapons, who has the best, break-down of the Ruskie-U.S. treaty, etc. The 1983 Pluto ingress chart (ruling "future history" until 2229 AD) indicates an odd split: overall, it points to stagnation or calm, concentration of power, "steady as she goes." But the same "calm" also provides a lid to tamp down urges, events. Unfortunately, sometimes this lid is so tight, it gets blown off with dramatic force.
This happened in 2008/09, when derivatives and credit factors suddenly caused a credit freeze and chopped stock markets in half. The Pluto chart (ruling until 2229 AD) is, of course, a Scorpio one. Scorpio rules major portions of credit, stock markets, and derivatives. Scorpio holds things inside, then explodes. Thus, the 2008/9 credit crash. Scorpio also rules atomic energy, and nuclear bombs. So I cannot say there will be no nuclear war; but the growing compassion and empathy of major nations favour peace.
Again, as written before, 2027/8 might push the U.S. into major war.
WEEKLY FORECASTS:
    ARIES:  March 21-April 19:
This week: Start nothing. That said, this week (and the month ahead, and, good-luck-wise, the whole year ahead) focuses on far travel, international affairs, intellectual, legal, cultural, publishing concerns, and love. An old flame or former teacher might return. A good week, with some minor quibbles.
0 am Sun. to midnight Mon.:  Be home or in the 'hood. Children need your presence, kindness. Look after security, property, garden. Relax and ponder. Sunday might be slow to start or have "dampened feelings," but noon onward is packed with understanding, intuition, and luck. Monday's for arguing.
1 am Tues. to 3 am Thurs.:  Your romantic side leaps from its lair, ready to conquer! Romance, creative urges, speculative desires, pursuit of beauty and pleasure, all are favoured now, completely favoured. (Remember, no one new.) Express yourself, be adventurous!
4 am Thurs. to 6 am Sat.:  Do chores, buy OTC drugs, dress and eat sensibly. DO NOT be tempted to buy machinery/tools. You might meet someone gracious and captivating; sparks might fly. If this is an old flame, good; but if someone new, save yourself by passing on. Chores aren't that easy, but solid progress comes if you plod on, Thurs. afternoon and Fri. morn.
7 am Sat. onward:  Relationships mark Saturday, but these contain problems, big or small. Best to skip "dating."
---
    TAURUS:  April 20-May 20:
This week: The accent lies on depths, hidden forces, subconscious promptings and heightened intuition, not only this week but in the few to come. Dig deep, reject surface appearances. Investments, financial actions, intimacy, sex and pregnancy, medical procedures, lifestyle changes, commitment and consequence also slated — and fortunate for the 12 months ahead. But remember, until Dec. 6, seize on these only if they represent a past "connection" — no new relationships, projects nor large purchases until then. Someone who attracts you (now to year's end) could also restrict or burden you, long-term.
0 am Sun. to midnight Mon.:  Sunday's great, Monday's terrible. Both emphasize errands, casual contacts, travel and communications. A good friend (or hopes about your future) please you Sunday. The first clue to a year of luck ahead, comes Sun. (perhaps late this night). Great opportunity? Perhaps, but don't leap if it's new.
1 am Tues. to 3 am Thurs.:  Be home, at least in your heart, thoughts. Everything will please you during this easy, successful interval. Your heart opens — what was grimy and dark there flees, to let new light and quiet hope in. A (Tuesday) message contains significant information, perhaps the "inside story" on a sexual link, or on a financial opening/manoeuvre.
4 am Thurs. to 6 am Sat.:  Romance, beauty, pleasure and risk draw you. But the outlook is jumbled; obstacles outnumber "free passes," especially Thurs. Stick with "old reliables" (in relationships, too). Avoid friction, argument Thurs. pm. A work-related meeting or opportunity surprises you, esp. Fri. — co-worker or service-type person could become an entertaining friend.
7 am Sat. onward:  Work, work, work. Good early, barriers late. Protect your health. Nothing terrible!
---
    GEMINI:  May 21-June 21:
This week:  Already (Sunday) you're starting to sense the excitement, huge new horizons, fresh life and opportunities that will fill the days, weeks, and even whole year ahead. You are truly at an inflection point, leaving one life to enter another, broader one. This could come through relocation, a relationship/partnership, or another opportunity. Remember though, start nothing new before Dec. 7. You might meet an ex-spouse or business partner, or start to chase someone you've known for a long time (any/all this week or next). Also, higher-ups are short-tempered or impatient with you until year's end — be diplomatic. (Same time nudges you to chase an ambitious dream, perhaps a years-old one.)
0 am Sun. to midnight Mon.:  The accent lies on money, earnings, purchases, rote learning and sensual desires. Sunday's lucky (after a mid-morn deflation or refusal) — blesses career action and brings a first clue of the grand horizons and relationship openings that await you until Dec. 2019. (But start nothing new before Dec. 7/18.) Monday holds barriers, rejection, friction and sudden disruptions. Temper! Best to just lie low this day.
1 am Tues. to 3 am Thurs.:  Friendly contacts, errands and trips, communications and paperwork fill this smooth, happy interval. Tuesday's best, promotes harmonious relations and contains information on the potential success(es) awaiting you during the 12 months ahead. (A message might tell you so.) Be curious!
4 am Thurs. to 6 am Sat.:  Pay attention to your home, family, garden, security, etc. Don't start renovations or landscaping projects, don't buy furniture, before Dec. 7. (Don't start anything important, not even new relationships.) Thursday offers steady progress, but could be argumentative or accident-prone around suppertime. Root problem is fuzzy thinking. Friday goes well, might bring a love surprise — an old flame or ongoing love is fine, someone brand new won't last.
7 am Sat. onward:  Romance, self-expression begin a weekend of beauty and desire — but results will likely disappoint. Wait for a better day, if anything important hangs in the balance. DO NOT invest.
---
    CANCER:  June 21-July 22:
This week: The focus lies on work, machinery and health. A former job or neglected chore might return. DON'T buy new tools, equipment, nor enter a big new project, relationship or purchase (before Dec. 7). It's a mixed week, with some beautiful days, and some cranky ones. Your home remains comforting, affectionate. Remember, avoid legal hassles until Jan. 3. (Same period, your career might offer/demand a legal, international, export/import, educational, cultural or publishing theme — probably a good one!)
0 am Sun. to midnight Mon.:  Your energy and charisma climb to a nice height! People will notice you. It's a good time to ask favours, see the boss, seek attention and/or be a leader. Sunday's filled with luck — you could be "granted" employment — and great inspiration comes. Monday's the opposite: unlucky, argumentative, alienating, and disruptive. Good thing your energy's high, and most problems glance off you.
1 am Tues. to 3 am Thurs.:  Pursue money goals — but remember, nothing new. Collect and pay old debts. This entire interval is benevolent, smooth — especially Tuesday. A sensual bond might arise.
4 am Thurs. to 6 am Sat.:  Errands, communications, travel, paperwork and casual contacts slated. Some stumbles or barriers Thurs. Don't get into a career competition. Friday holds good (love, destiny, co-operation) and an unpredictable "meeting" that could cause a split or spark sudden interest.
7 am Sat. onward:  Home's best. Family, neighbourhood, garden, Mother Nature. If you want to get something done, act early. This evening disappoints, mildly.
---
    LEO: July 23-Aug. 22:
This week: Ah, sweet romance! (But stick to your ongoing love, or engage with an old flame. No new relationships, nor big purchases, nor project launches, before Dec. 7.) You'll be happy, esp. mid-week! Dive into creative, speculative actions, beauty, pleasure and self-expression. Realize you'll be impulsively, intensely sexual until year's end. Don't, this week and next, let your intimate desires bind you to someone inappropriate. You can be contentedly patient: the whole 12 months ahead bring huge romantic (and creative, etc.) luck.
0 am Sun. to midnight Mon.:  Lie low, rest, ponder, seek spirit, be charitable. You need to recharge your physical, emotional and mental batteries. Sunday's dreamy, inspiring, might show the first glimpse, not of a lover, but of love. Monday's difficult, studded with (sometimes alluring) problems.
1 am Tues. to 3 am Thurs.:  Your energy and charisma soar!  Every day (esp. Tues.) gushes with luck. Romance is potent — an old flame might get in touch; this person is a good mate prospect. Be a leader, but don't start big new things.
4 am Thurs. to 6 am Sat.:  Pay and collect old debts. Handle money, buy necessities, but refrain from significant purchases. Not the best time to approach the subject of a pay raise, nor to chase new clients. Thursday's difficult — look for $ oversights, mistakes. Friday holds good and bad — mostly good. You could be mildly startled by a potent glance, message…
7 am Sat. onward:  Undertake errands, travel, communications, paperwork — be early, as the evening grows sticky, sluggish.
---
    VIRGO:  Aug. 23-Sept. 22:
This week: Pay attention to home, family, garden, Mother Nature, security. Not a good time before Dec. 7, to start anything new, esp. in this domestic zone… but the weeks (and entire year!) after this date will support, enliven, and bring tremendous luck to this area. You can sell/buy a home or change a rental in the next 12 months, and it could be one of the most fortunate actions of your life! Relationships will be intense until year's end — anger, enemies possible, but also an intense sexual link. Be careful with both! Some investment opportunities also, to year's end — be thoughtful, not impulsive.
0 am Sun. to midnight Mon.:  A wish could come true Sun. Or, you could catch a first glimpse of the year ahead's fortunate doorway. Has something to do with home, property, family, security — and it looks like a relationship is "in full agreement".  See, don't act — yet. Monday's tougher: argument, alienation, wrong love choice. Still, you'll be happy, optimistic!
1 am Tues. to 3 am Thurs.:  Retreat, lie low, rest and recuperate. This is your "hibernation" interval. Ponder your life, how you got here. Civil servants, management, agents, advisors/ counsellors and institutions benefit you. All blesses you! Don't make concrete plans yet.
4 am Thurs. to 6 am Sat.:  Your energy, clout and charisma rise now. Be a leader, re-affirm contacts, see and be seen, ask favours, push your own agenda. (But remember, start nothing big, new B4 Dec. 7.) Thursday's jumbled: romance is stable, but much else (including sex) hits barriers. Friday's better, holds agreement, but can also either spark a sudden intimate desire for someone, or a separation.
7 am Sat. onward:  Pursue money, pay bills. But buy nothing. Used articles are not bargains.
---
    LIBRA:  Sept. 23-Oct. 22:
This week: The stakes aren't high, Libra, so don't commit to anything major. Paperwork, trips, contacts, errands fill this week and next month. These "unimportant" things can be a source of good luck now to Dec. 2019. E.g., a message could open your eyes to a career or employment or investment option. (Don't invest before Dec. 7. Hold off on new projects, purchases or relationships until then.) Or paperwork could gain you admittance to college. Be curious! (A neighbourhood you visit in 2019 could, in 2020, be the location of your new home.) Work's intense until year's end. A co-worker romance might occur.
0 am Sun. to midnight Mon.:  Accent's on your career, worldly standing, reputation, and relations with power people. Sunday's great; Monday's chock-a-block with obstacles. You can see work and health solutions Sunday — and a hint of the future storm of paperwork!
1 am Tues. to 3 am Thurs.:  Wishes come true! Your popularity, optimism surge. All social themes are blessed, esp. Tues. Flirtation, entertainment draw you. An old flame might show up — if so, it's a light, friendly thing. (Still, marriage threads run through these days, too.) Not a cloud in the sky!
4 am Thurs. to 6 am Sat.:  Retreat, rest, ponder — find your quiet place. Let spirit, charity, mercy inform your approach. Deal with civil servants, institutions, "head offices." Avoid arguments and flippant answers Thurs. Your home stabilizes briefly. Friday's a bit better — holds money/home solutions early. Later, Fri. brings a sudden meeting or "passing glance" that excites your romantic/marital instincts. Old flame? Sure. Brand new person? Reject.
7 am Sat. onward:  Your energy surges upward, you attract others. Be a leader — but start nothing. (A practical barrier will defy your efforts.)
---
    SCORPIO:  Oct. 23-Nov. 21:
This week: Pursue money, pay and collect old debts. Buy necessities, but nothing big, new before Dec. 7. Hold off on commitments, new ventures and new relationships until then. (This money theme will grow lucky in December — and hold great opportunities until Dec. 2, 2019.) Cultivate present clients — and/or send a feeler out to a former client you'd like to win back — but don't chase new ones. Your romantic urges are powerful, impulsive through year's end, but that won't stir up much this week. Be practical. Know the cost of items and actions. Your private, even interior world remains sweet. Gov't types favour you.
0 am Sun. to midnight Mon.:  A mellow mood, an understanding vision elevate you now. Legal, cultural, love, intellectual and international matters draw you. Sunday's great, holds deep love feelings/inspiration, and a hint of the upcoming 12 months of money/earnings or purchasing luck. Caution Monday — arguments, unrealistic desires and work/health surprises.
1 am Tues. to 3 am Thurs.:  You're in a good money period, for 12 months ahead. Money has, of course, a strong connection to career efforts/success. That, career — and your worldly standing, reputation and prestige relations — are simply blessed this entire interval, but especially Tues. Charge ahead — just remember, stick to ongoing projects/jobs, or pluck one from the past. Nothing new! Display your skills, reliability.
4 am Thurs. to 6 am Sat.:  You expand socially. Your popularity rises, you feel buoyant and optimistic, flirtations are possible, pleasing entertainment is easy to find. Seek crowds, not privacy. Events and circumstances aren't easy. Thursday holds conflict, competing interests. Friday's better, favours your desires, wishes. This eve, a sudden meeting could give you tingles — but bonding would bring neither stability nor healthy results. Despite all, you're happy!
7 am Sat. onward:  Retreat, rest, contemplate. Don't try to communicate. Dream, be spiritual. Protect health.
---
    SAGITTARIUS:  Nov. 22-Dec. 21:
This week: Your energy, charisma and clout soar, Sage, this week, next month, and to a partial but very lucky degree, for the whole 12 months ahead. Listen to your own ideas, pursue your agenda, set the pace. (But be patient now, too: no new projects/ventures, relationships or significant purchases before Dec. 7.) Your home life remains fractious until year's end, so be gentle with kids, spouse. You feel indecisive right now, esp. about an opportunity or relationship — that's okay. Soon (Dec.) a bout of eagerness, impulse and/or a lucky opportunity, will show you your best direction. Friends are sweet, helpful.
0 am Sun. to midnight Mon.:  Dig deep, reject surface appearances. Sunday holds treasure; Monday holds thorns. Sunday: a possible sluggish start; then splendid domestic inspiration, and a rush of "can do" optimism!  Monday: argument, pulling apart, disruptive romance.
1 am Tues. to 3 am Thurs.:  Someone might chase you, with honourable and deep intent. Hopefully this is an old flame or a present, ongoing love. (If it's someone completely new, marriage is unlikely.) Your mental, intellectual, cultural, legal, far travel and similar interests soar — with good fortune. Dive in!
4 am Thurs. to 6 am Sat.:  Be ambitious, but start nothing new. Show skills, confer with higher-ups, repair your reputation if needed. You can make solid headway in an ongoing project/venture. A former career role might return. A few problems need solving. You might disagree with a family member about your ambitions. Friday's easier, opens a door in "head office" (perhaps for benefits). Possible love eye-opener or sudden attraction.
7 am Sat. onward:   Handle errands, paperwork. Communicate, travel, visit. Don't go too far out on a limb. Expect little and you'll be satisfied.
---
    CAPRICORN:  Dec. 22-Jan. 19:
This week: Lie low, rest, seek quietude, spiritual peace — this week and the month ahead. Benefits will come, not only now, but for 12 months, from civil servants, institutions, big corporations, confidential discussions, agents, counsellors/advisors, health regimens, charities (or being charitable) and meditation/contemplation. But don't start anything new in these zones or anywhere — no new ventures, relationships or significant purchases — before Dec. 7. You're restless, want to wander, until year's end.
0 am Sun. to midnight Mon.:  Relationships, new and old horizons/opportunities fill this interval — luckily Sun., but broken glass strews your path Mon. Time actions accordingly. A significant communication Sunday. And a hint of how truly large your inner world is. Co-operation earns a reward this day; maybe not Mon.
1 am Tues. to 3 am Thurs.:  Dig deep, investigate. Financial and intimate openings are everywhere (well, within reason). Medical, life-style and life-changing decisions are slated, but you remain indecisive. Good — wait if you want. But a fortunate step forward can occur with an ongoing situation or a former, reprised one, esp. in investments, debt reduction and bedroom activities. A great interval.
4 am Thurs. to 6 am Sat.:  Love, legal, intellectual, cultural, far travel, publishing and similar interests arise, but your path is littered with snags and wee obstacles. Your life philosophy might need some adjustment. Be cautious. You might have to make a snap decision Fri., between home and career demands.
7 am Sat. onward:  Be ambitious, short of starting a new task, project. VIPs will note your efforts, if you make them. A smooth day.
---
    AQUARIUS:  Jan. 20-Feb. 18:
This week: A month of wishing and hoping, of bright prospects, popularity and socializing, entertainment and flirtations, has just begun. You'll be happy! (AND, the 12 months ahead touch this area — socializing and optimism — with a wand of magic. A major wish is likely to come true before 2020.)  An old flame might appear.  If so, and if you're single, say "welcome". Soon, you're urged to join new groups — they can benefit you for more than a decade to come. But not yet — start nothing new, significant, before Dec. 7. Money flows swiftly to you until year's end — and away from you if you're not careful to bank it.
0 am Sun. to midnight Mon.:  Tackle chores and protect your "daily" health. (Eat, dress sensibly, etc.) Sunday's fine, rewards your efforts. Monday's difficult, fights your efforts. Time your actions accordingly. Great money inspiration, and a clue to future social expansion, Sun.
1 am Tues. to 3 am Thurs.:  Relationships, opportunities, distant horizons, contracts, negotiation, fame, relocation — these themes fill this interval, and your luck is high! Co-operate, jump on someone else's bandwagon — it could be headed for green fields. You'll "hear" about your future in encouraging ways. (Remember, stick with the ongoing, or reprise the past — no new starts.) A former flame or ex could reappear — if so, value this person, prospect.
4 am Thurs. to 6 am Sat.:  Sex, lust, desire for power, sneaky moves, spying, investigation, lifestyle and medical decisions, financial actions — any/all arise now, and meet mostly problems or obstacles. NOT a good time to invest, nor to launch a power struggle. Avoid an argument (over $?) Thurs. Friday helps in civil servant liaisons, and this night might spark an intriguing, sudden friendship.
7 am Sat. onward:  Love, mellow wisdom, dreams of far travel or of legal, cultural or intellectual success… good. Dream, but realize practical circumstances oppose you — for now.
---
    PISCES:  Feb. 19-March 20:
This week: The main accent lies on career, worldly standing, prestige relations and your reputation. This whole area is subject to delays, indecisions and false starts this week and next, but becomes fruitful after Dec. 7, and yields powerful benefits/lucky strokes mid-December into December 2019. (As implied, start nothing — in any area, relationships, purchases, projects — before Dec. 7.) You are going to rise, Pisces! You're intense, assertive until year's end (mostly about money, possessions). This makes you sexy and impulsive — make sure you want whomever you conquer! Sex, intimacy (and preservation of your assets) still favoured — this week. A former career role or mentor might return.
0 am Sun. to midnight Mon.:  Ah, romance, passion, self-indulgence and self-expression! These fill Sunday with good results, even love. But Monday fights your romantic, creative or gambling urges at every step. Time your actions accordingly. Sunday might bring someone "perfectly" attuned to you. (And gives you a hint — don't act on it yet — of your future grand career prospects.) Monday might hold an unwelcome money surprise.
1 am Tues. to 3 am Thurs.:  Dive into chores and health regimens — you'll succeed. This entire interval (though boring and work-oriented) is fortunate, smooth. Not a big problem anywhere. Push forward, get things  done — someone might praise your efforts/effectiveness, to others. Again, a hint of future career success.
4 am Thurs. to 6 am Sat.:  Relationships arise everywhere. Be diplomatic, co-operative, but avoid starting any new project even if others push you. (It would be a huge waste of time.) Others might want to argue, oppose you. Your philosophical side, and your social contacts/good friends will offer a respite from relating pressures. Thursday's tough. Friday's a little better, brings a sweet interval and, later, maybe a $ or sexual surprise.
7 am Sat. onward:  Temptations sidle into your thoughts. Sex, investments, secrets and mysteries lure you, but circumstances (and your own innocent heart) deny admission, results.
THE END.
(No Afteramble this week.)