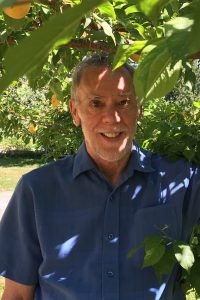 "NO DOUBT THE UNIVERSE IS UNFOLDING AS IT SHOULD"
     ~ Desiderata
Please Note: If you are viewing this on a mobile phone, the Translate buttons and World Clock will appear at the bottom of this site.  (请注意:  如果您在手机上看到这一点,翻译按钮和世界时钟将出现在这个网站的底部。)
All times/Dates are PDT – Pacific Daylight Time zone. PDT is eight hours before Greenwich England (BDT). For example when it is noon PDT here, it is 8 PM in England – and 4 AM the next day in China. You can Google 'time zone converter' for your own zone.
START NOTHING:   Before 10:31 am Sun., 3:49 am to 12:42 pm Tues.,  and 12:52 pm to 6:13 pm Thurs.
PREAMBLE:
Nine-tenths of love is acceptance.
•••   •••
My Dec./Jan. warning to sell or hold stocks, not buy, was followed by a 10% drop in the Dow and TSX, and a 17% drop in China's indexes. But just as those declines were beginning, I wrote that logic says sell, but "I'm optimistic."  After the declines in N.A., Canada is (barely) at a new high, and the Dow is aiming toward its winter pre-decline high. China, however, is still down markedly, showing my "optimism" wasn't pure gold. Actually, you could call my prediction wrong, as I wrote that China, over the long haul, is a good investment. If you'd bought then, you're probably looking for my head right now!  But — it's almost time to buy China. (I think, haven't looked at China's chart yet.) Some day, I'll list here the last 2 years or so of predictions, with a note on each, whether it came true, was wrong, or is still undetermined.
***   ***
India will suffer dislocations, disruptions over the next seven years. But it will also shoot up in world ranks in computing, electronics, and other areas. Political unrest. But electricity will be brought to many new areas, the nation will be "connected."  India will be very ambitious, and rise in the international economy.
***   ***

BTW, you might notice that I have put a PayPal function button on the blog, in the right-hand margin. It is NOT ACTIVE yet.  I'll let you know when it's ready.
WEEKLY FORECASTS:
      ARIES:  March 21-April 19
This is an easy, productive week overall, Aries. Tackle chores Sun. noon (PDT) to midday Tues. You'll accomplish a huge amount, especially if you're working at or on your home. Relationships face you Tues. pm to Thurs. suppertime. This is a bit of a rough stumble: be diplomatic, astute enough to recognize problems in proposals and plans of action (and to then withdraw gently from participation).  Be careful with your job, career, reputation Tues. and Wed. Best time: 9 pm to midnight Tues. — you might be with someone who considers you a very viable mate.
Search deeper waters Thurs. night through Saturday. Investigate, research, particularly in medical, lifestyle, financial and intimate zones. Thursday's a bit unpredictable, could force a choice between income and investment, or casual intimacy and deep, binding intimacy. Choose the latter, in both cases. This can lead to riches, lucky investments or other success, by Fri. pm, Saturday. The entire week focuses generally on home, parent-kid relations, real estate and security. If you have any projects to launch, do it very soon, or wait until Aug. 19 to start. Only begin things now which you can wrap up by Sat., July 21.
     TAURUS:  April 20-May 20
Use this easy, generally sedate and friendly week to finish rather than begin projects, as next week begins a period of delays and mistakes, lasting to Aug. 18. Anything started now should be short enough to wrap up by week's end. The general accent lies on casual contacts, travel and communications, paperwork and easy chores. Midday Sun. to midday Tues. (PDT) features romance, beauty, passion, creativity, risk-taking and teaching children. Love, affection are close to hand — you could fall in love, if single. Charge ahead in anything — you'll ride a winning streak! But tackle chores midday Tuesday to suppertime Thurs. — carefully, as machines and co-workers (and directions) aren't really helpful. Not doing the work will put you in a negative mood. Relationships, exciting meetings, fresh horizons and opportunities fill Thurs. night through Sat. You can act a bit unpredictably or find others react oddly Thurs. And a bit of friction or fender-benders possible pre-dawn (PDT) Friday. But the rest of Fri. and most of Saturday brings happy "others," expansive meetings, optimism and great opportunities. (But if you seek romance midday Sat., PDT, someone will say no.)
     GEMINI:  May 21-June 20
Begin nothing new before Aug. 19, Gemini — unless you start a venture/project calculated to end by Sat., July 21. Otherwise, use this fairly workable week to wrap up ongoing projects. A period of delays, mistakes and indecision starts, technically, July 25. Be home, at least in your heart and thoughts, midday Sun. to midday Tues. (PDT). A productive, affectionate interval. You might be called away, or have to choose between home and outside ambitions Mon. daytime. A sweet romantic thread runs through Tues. afternoon to suppertime Thurs. Not much will come of chasing amour, creative ventures or risk/gambling — in fact, loss can occur, so be alert, judicious. However, you might burst into love's anteroom late Tues. night. Question is:  should you be with this person long-term? Think it through. To work Thurs. night through Saturday. Circumstances fight you until dawn Fri., then good luck and progress flow, right into Sat. You might be handed a new/additional job:  ask for the (extra) money, too, Fri. — you'll get it.  A good week!
     CANCER:  June 21-July 22
Your energy and charisma put you in the lead, Cancer. But now is not the time to lead everyone into a big new venture — only start projects which you can finish this week (by the 21st). If not, then use this week to finish ongoing ventures, or at least bring them to a stable plateau. Next week starts a period of confusion, missed directions, mistakes and indecision – esp. in money areas – lasting to Aug. 18.  Meanwhile, the present week is a snap, easy and rewarding. Errands, travel, communications, paperwork and casual friends fill mid-morning Sun. to midday Tues. A splendid interval for discussing important subjects with your spouse or business partner, to reach out to the public, or for singles to meet someone attractive and  compatible.
Steer yourself toward children, home front, gardening, repairs, and nutrition midday Tues. (PDT) to suppertime Thurs. This isn't an easy mid-week, so proceed with caution. The very people you succeeded with Sun./Mon., now seem unapproachable or difficult.  You might learn a valuable secret or gain insight into a family matter late Tues. night. (Singles could be tempted, same time, by a sexy married person — bad result!)  Be diplomatic with everyone, esp. partners and peers. Romance raises its lovely head Thurs. night through Sat. Thursday isn't so hot — unpredictable, and others act "out of character." However, singles might suddenly meet someone exciting and deeply satisfying sexually. (It will last 7 years — or less than a week — if you jump.) The best romance, though, comes Fri. daytime (after dawn, PDT) to midnight. Saturday's good also, but you might talk at cross-purposes around noon. Same times, same good luck, for creative and beautifying projects, sports, games and gambles, and chasing pleasure.
     LEO:  July 23-Aug. 22
It's your last week of seclusion and low energy, Leo. And, thankfully, it's a pretty easy week. Rest as much as you can, as soon events and opportunities will demand that you be alert and raring to go. Don't start any new ventures now, other than small ones that can be finished within the present week. July 25 will start a slow-down, a series of mistakes and indecisions, lasting to Aug. 18.  (This time will bring old friends, lovers, and former money sources, but will be terrible for launching new projects or relationships.) You feel nicely energetic Sun. morning, nothing huge. Chase money or look for shopping bargains midday Sun. to midday Tues. (PDT). All flows well, but be a bit sceptical midday Mon. You're fortunate in money zones until Aug. 6. If you're single, a casual sexual affair could occur.
Errands, communications, travel and easy paperwork demand doing midday Tues. to suppertime Thurs. Though the task is easy, the "environment" is hard. Others (and machines) seem recalcitrant, uncooperative. Watch what you say/write. You can have a great discussion (or cuddle) with your mate, 9 pm to midnight Tues. Home, parent-kid relations, security, basics become important Thurs. eve through Sat. Thursday night to Fri. dawn challenges you, or puts a see-saw under relationships. Might inspire you with new career ideas. After Fri. dawn, all goes well. A fortunate real estate opportunity faces you Fri. — pm best.
     VIRGO:  Aug. 23-Sept. 22
Have fun, Virgo. Make a friend, join a group — a structured one, if groups make you uncomfortable. It's time to enjoy life, to welcome joy. A wish can come true — especially if you make it. Soon enough (a week away) obligations will arise, and with them odd delays by higher-ups that will leave you directionless or feeling stranded. To avoid this, obtain clear instructions now. Use this week to finish projects rather than begin. Next week starts a period, to Aug. 18, of mistakes, delays, "no-shows," false starts and indecision. You might experience a mild slowdown already, if you deal with/are in the gov't. After a slow start, Sunday blossoms into good luck, a meeting of minds, and ends with the knowledge that someone likes you. Monday's similar — if single, you could face an elusive, mysterious potential mate (the description fits until 2025). If this is the one you met Sunday and Mon., good. If you met on Monday, you can pursue this one, and the other will reappear if its "destiny" is strong.  If you're attached, you could find a sympathetic associate, inspiration about relocation, public "business," a contract/agreement, litigation, etc.
Chase money midday Tues. (PDT) to suppertime Thurs. Your best shot at catching some $ occurs 9 pm to midnight Tues. — but even this has a cloud around it. Otherwise, this interval is fraught with obstacles and deeply, subtly disappointing results. Best approach: do nothing, or stick to routine or easy chores. Your burden lifts, turns into errands and messaging, Thurs. night through Sat. Thursday night's hard to call: it might disrupt a casual friendship/contact, raspberry your computer, or bring a magical meeting with a sparkling, cheerful, odd person whom your heart accepts. Nine-tenths of love is acceptance. Friday dawn through Sat. becomes even easier, and luckier. Friday night could bring news of a trip, or a home-oriented purchase (and is a good time to indulge in either). If you attend a party, life will blossom into popularity and possibilities!
     LIBRA:  Sept. 23-Oct. 22
One last week of career and status pressures (and opportunities) Libra. Spend Sun./Mon. preparing, mid-week displaying (show what you can do), taking action; and Fri./Sat. collecting, seeking ($) rewards. But DON'T start any new projects this week, unless they're so short and small you can finish them this week. Otherwise, wrap up ongoing projects this week, and/or prepare them for a looming period of delays, indecision and mistakes (next week to Aug. 18). Sunday starts with optimism and a cheerful smile, but by mid-morning you veer into a restful phase, lasting to midday Tues. Retire, nap, contemplate and plan; be spiritual, charitable. Work on your home, or contact head office or civil servants. Only "danger" — fantasizing around noon Mon. Seek/stick to logic, rather than intuition, hunches.
Your energy and pizzazz return strongly Tues. afternoon to suppertime Thurs. (All times PDT.) Get out, make crucial contacts, be a leader, particularly in family and home matters. (In "territory" at work.) Late Tues. night, you might enter love's excitement. Chase money and discover bargains Thurs. night through Saturday. Thursday to Fri. dawn can disrupt a relationship, or start one; can disrupt old/open up new financial vistas, circumstances. Friday daytime/night could shower you with $, or open a door to money success. Ask for a pay raise. Buy machines if needed. "Mixed message" or brief misunderstanding midday Sat., then a pm of success. A good week, Libra — accomplish now, and you'll celebrate next week (or enjoy a well-earned "fun time").
     SCORPIO:  Oct. 23-Nov. 21
One more week of mellow mood, philosophical outlook, legal/travel/intellectual/cultural involvements, and gentle, large love. Now to early August, social delights will tickle your heart — might even bring you a peer-to-peer love affair. However, in all other affairs, strive to complete rather than begin projects now — or at most, start small projects that you can finish this week. July 25 to Aug. 18 will stymie progress: expect delays, mistakes, false starts and indecision. (Though it might bring a "second chance" or a past career opportunity — one that involved people you liked, and possibly involving investment.) Mid-morning Sun. to midday Tues. brings joy, optimism, social delights, popularity, and wish fulfillment. Almost certainly, one or two wishes will come true. Love, flirtations are true, occur with compatible people. (There's one wish fulfilled!) Charge ahead, you can hardly fail!
Retreat, lie low and relax Tues. noon to Thurs. suppertime (all PDT). Contemplate the obstacles before you, and plan your "work around." Solve a home problem very late Tues. (9 pm to midnight PDT.) Avoid all challenges mid-week; watch, be silent. Your energy and charisma, clout and effectiveness soar upward Thurs. night through Sat. Thursday night will show you that, from here on in (to 2025) relationships are going to be more dramatic and unpredictable — they might start suddenly, end suddenly, others display new humour and independence, and a refreshing but maybe unsettling friendliness. Sidestep domestic friction around dawn Friday. After this, through Sat., love, partnering, income pursuits, creative urges and intellectual pursuits bless you. Everyone wants to see you!
     SAGITTARIUS:  Nov. 22-Dec. 21
Life's still swirling around mysterious depths, Sage. Finances, lifestyle changes, medical actions, and sexual lures slated all week. In the broad sense, these are in success territory. Research, dig deep. Reject surface answers, appearances. Higher-ups, parents and authorities favour you into early August. Use this week to finish rather than start projects — or only begin those you can wrap up by Saturday. A mild slowdown is already affecting you, but this is just the beginning of the delays, mistakes, "no shows" and indecision that will grow more intense July 25 to Aug. 18. Sunday starts mellow, but soon morphs into energy, ambition, and demands from career, related interests (e.g., neighbourhood reputation). Charge forth both Sun. and Mon., as splendid luck rides with you… you might even earn a raise or management role.
Optimism, entertainment, sexy notions and romantic tugs buoy you Tues. noon to Thurs. suppertime PDT. Your mood is happy, but events aren't so lucky. Take care with all practical matters this mid-week, especially money concerns.  Retreat from the fray Thursday night through Sat. — rest, contemplate, research, be spiritual/charitable. Although Thurs. night to Fri. dawn is a bit disruptive or dicey, particularly in work/health zones, the rest of Friday offers large benefits, particularly from gov't or large companies, institutions, family/home, and psychics. Saturday's the same, but holds a small misunderstanding or "wrong advice" around midday. An easy week, soon to be followed by bliss and dreams of travel, next week onward.
     CAPRICORN:  Dec. 22-Jan. 19
A nice mental and romantic thread winds through the days ahead, Cap. (To Aug. 6.) This week, you're dealing with open, honest relationships. Be diplomatic, eager to join/co-operate. Avoid those you suspect dislike you. Use this week to finish rather than begin projects, as next week (to Aug. 18) brings a period of delays, mistakes and indecision — the enemies of progress. Your money zone continues hot — remember to save, rather than spend or enter debt. (This advice lasts to Aug. 12, then resumes, Sept. 10 to Nov. 15.)  After a groggy or "inward" start, Sunday mid-morn (PDT) to noon Tues. brings international, legal, intellectual, learning, cultural and media matters — and love — to the fore. March forth, as good luck rides with you. A wish could come true.
Be ambitious mid-week (Tues. afternoon to suppertime Thurs.) — show your skills, take charge. Aim for results, not for money (except late Tues. night, when a semi-fortunate career-money link exists). Happiness, social joys, popularity, flirtations, wish fulfillment and optimism — all blossom Thurs. night through Sat. Late Thursday night proves a bit unpredictable — might also show you what romance will be for the next 7 years: unpredictable, sudden, electric and friendly. (Your approach will be possessive, but a "free spirit" approach will win more amour. Make a philosophical decision here.)  Friday opens the door to good luck — follow your optimism (and listen to encouraging friends).  Saturday too, other than during a wee misunderstanding around noon. A good week!
     AQUARIUS:  Jan. 20-Feb. 18
Your interior life, finances, intimate embraces, lifestyle changes and medical tests flow fortunately until Aug. 6. A small investment could pay off nicely. Dig deep — you'll like what you find — especially midmorn Sun. to midday Tues. (PDT) when all these matters are emphasized — and lucky!  A money decision needed midday Mon. — be alert, realistic. The entire week nudges you into work, health issues, but is fortunate overall. You might work toward a raise or promotion by week's end. Legal, travel, publishing, cultural and intellectual interests arise midweek (early afternoon Tues. to suppertime Thurs.).  Here, you face obstacles: make your way cautiously, stand at the bow of your ship to see snags and icebergs lying ahead. Easiest time: late Tues. night, when someone agrees with your show of strength, or you get a chore done quickly. Your career, worldly standing, prestige relations, ambitions and dealings with authorities come into focus Thurs. night through Sat. Thursday's a bit dicey, as everyone acts/feels unpredictably. You might intuit that your home is saying: "you belong here more than chasing a career."  But after dawn Fri. that career zone pays off handsomely, or at the least opens a door to success — step in! Saturday's similar, but avoid romance, gambles, finances and sexual lures midday. All week, finish rather than begin projects, as a slowdown starts next week and lasts to Aug. 18.
     PISCES:  Feb. 19-March 20
Your pleasure wave continues, Pisces. Beauty, infatuation, creative self-expression, inventiveness and inspiration accompany you. The romance of past weeks, for singles (if applicable) could lead to the next plateau Sun. mid-morning to noon Tues. — bonding, agreement, mating, handling matters as a team. (Rather than just sighing and melting.) Whether married or single, these couple of days strike relationships with a wand of co-operation and good fortune (a wand that will strike a few times in the three weeks ahead). Agreements, contracts, public dealings (and fame) fresh horizons and new opportunities — seize one or any! (Good luck in relationships will last to Aug. 6.) However, when these relationships veer into the deeper side (sex, monetary commitment) Tues. noon to Thurs. suppertime, they will encounter barriers and obstacles, mostly from friends or "justice." Be patient, wait rather than commit.
A sweet, mellow wisdom flows over you Thurs. night through Sat. Thursday itself might be disruptive (into Sat. dawn, PDT) messages might go awry, or you receive unexpected (minor) news. But Friday gives love, far travel, intellectual and cultural interests a strong boost — if you seek it, ask for it. Saturday's the same, loving, lucky — yet, oddly, partnership matters hit a snag midday Sat. That's okay, it's minor. But it does hint that you might be involved with a co-worker — if so, expect much indecision, back-tracking in the month ahead. Finish rather than start projects this week, as a slowdown looms until Aug. 18, replete with mistakes, false starts and indecision, particularly in health, work-related zones. An old flame might reappear — but that's for next week's forecast.
The End.
AFTERAMBLE:
I've noticed a subtle shift in CNN toward harder, or more factual news, a more balanced outlook, in some shows. (Although they still use phrases like "the rabid right.") Before CNN's recent slight shift toward normality, Fox already had several hours of fact-based news. (Yes, and opinion programs as biased as CNN's.) Wouldn't it be good to see Fox and CNN (and anybody else) make an agreement between them that both would have, say, a majority of programming hours focused on fact news and (as much as possible) without bias, for the sake 1) of the public, 2) of themselves, and the media industry as a whole, for continuing in their recent (2016/17/18) propaganda mode will deepen the public's general distrust of the media. This in turn diminishes the media's value to its audience; and leads to diminished loyalty, diminished viewing time and attention, hence diminished results for advertisers, leading inevitably, as it has for newspapers and radio, to great diminishment of the media itself.
Such an agreement, if adhered to, could restore ratings, and lead to better results for advertisers, etc. — the reverse of diminishment. Of course this revival will only be temporary, as traditional television faces eventual oblivion. The big new baby, of course, is social media.
This phenomena is one more solid step toward homogenization of peoples worldwide. (Toward Borg-ville, a-la-StarTrek?)
Social media will naturally fuse with artificial intelligence — is doing so already. One evidence of AI is voice commands and dictation of texts. I have a hunch voice activations and processes — while a huge step forward — will go the way of Sony Walkmans, or DVRs. Remember the Walkmans — they were all the rage at the time, and probably a great profit-maker for — 10 years? — until they were bypassed quite firmly by — I think they were first — Apple's rent-a-song digital feed. Now that feed will be replaced, and so on. The big step in AI, as I've said before, will be in inculcating emotions, desires and ambitions into machines.
***   ***
Bigotry needs to be eradicated from civilization. But before you can cure or eradicate something, you need to know why it exists, and what it's made of. So here's my effort:
Mankind has a deep, instinctual bias toward the familiar. For instance, if you're an American travelling in Europe or Asia, even more so in Africa, you feel a wave of relief when you run into another American abroad. On a more personal scale, if you're a man seeking new friends, you can be eager, open, helpful, kind — as friendly as you want — but other males will first judge you on your masculine gestures and, more precisely within those gestures, your style. The first, the gestures, lets them judge your masculinity (for acceptance to the male group is primarily based on this). Society has evolved (I hope!) to a stage wherein males no longer need to face war and dismembering, beatings and fights,  in order to establish a pecking order. We simply judge gestures — and their sincerity, warmth and "trueness" — on a masculine scale. But secondly, we perceive and judge the style, because that identifies meta-masculine allegiances, loyalties and mutual protectiveness — and the person's place of origin, an important factor in following this train.
For example, in Vancouver, people who come from the east side, have a much different style and "manner set" than people from the west side. (When I was a kid, East-siders had greasy duck-tail hair, jack boots and jeans, while West-siders wore slacks and tennis sweaters.) These markers of allegiances, etc. — essentially, of "sameness,"which equals "safety" — can be on a national scale, or a neighbourhood, even a family scale. When we can't make these identifications, we know we face the unfamiliar, and our instinctual mistrust emerges from its lair.
There are, of course, many different grades and cross-overs, layering, etc., of these responses. And many identifying tags, too: we discern "class" by a person's possessions and actions, but also largely, or essentially, by his speech: a Cockney accent versus the Queen's broad, oozing vowels. I think we all can distinguish even minute differences in accent/dialect, and, further down the micro scale, I think we can distinguish emotional tenors, which themselves shift mildly with geographic distance — and markedly over many thousands of miles. (Hot Mediterranean temperaments versus cool Scandinavians.)
This bias to the familiar, if not a biological force (for it moves through generations) is surely an instinctual one. (Perhaps instinct is the ages-long accumulations of experiential data gained through experience, rather than a God-given "talent" or "gift" implanted somewhere, somehow, in a creature's brain or consciousness.) Whatever its source, avoidance of and mistrust in the unfamiliar is a brilliant, fundamental survival response — even today. With familiarity comes knowledge, with knowledge, trust and easy expectation that an action will cause a predicted result, and another action another. In unfamiliar territory, this predictability fall drastically. (If we roar in unfamiliar territory, will it chase potential enemies away, or attract some creature to eat us?) Familiarity provides safety and an ability to predict the practical future to a high degree.
Thus bigotry, in its thousand forms, seems to have its feet in instinctual mistrust of the unfamiliar, and is much more than a wrong attitude. I still find it repulsive (because it's unfair) but its roots are so deep it might exist on the scale of a butterfly returning to Mexico.
Men — and women? — feel  uncomfortable,  anchor-less, without a firm but non-oppressive hierarchy. Which might be another biological or instinctual "imperative," as the slang goes. If a pecking order is established, men are at peace with one another. It saves a tremendous amount of energy, on all levels, when peace reigns. But without the pecking order, everyone will be engaged in constant fight, worry, competition, etc. — with little time to be productive. The most productive societies are, perhaps in economic terms, those with firm pecking orders. But in creative (and therefore affecting the longest-range future, more than any other endeavour) — in creative zones, art, invention, etc., peaks of production and of quality, appear to occur at the edges of peace and a secure hierarchy. This, perhaps, is only the chaos that nature sometimes likes to cause, when She is transitioning from one major state to another. (They are often settings, chaotic times, for a mingling of races, nations and DNAs — a pleasant tonic for Nature, which needs growth.) In times of chaos, the old familiar breaks down, which probably causes those immersed in bigotry to oppose the unfamiliar even more ferociously… this in turn can be one of the causes of institutionalized bigotry —e.g., the KKK.
***   ***
Mankind's progress has, in a macro view, been even and assured, and accelerating. In a brief view: first tools, shelters were formed. Perhaps 10,000 years elapsed before the wheel was "invented." (I don't believe it was invented at all, but discovered. Explanation below.) Then, fireworks, explosions and guns, perhaps a couple of thousand years later. After this, a thousand years passed until the Industrial Revolution, filled with what we would now consider "low tech" inventions. Now, only 200 years later, we are in the midst of the Techno Revolution, with cell phones, cloning, etc. Now we also see that technology is accelerating, rather than growing at a steady pace.
Despite the worries of the 1950's to 1990's that mankind's social progress was stalled, not equal to our techno progress, over long periods our social development has equalled and accompanied our technical progress. When the first shelters and tools were made, humans lived in tribal groups. The wheel's appearance roughly coincided with the development of nation states. E.g., Egypt used the wheel to build pyramids and chariots — showing they also understood the principle of the axle. The Stonehenge makers, using log rollers, probably worked about the time Britain was forming kingdoms, a prelude to nationality. (Scientific dating might throw this assertion asunder.) Since Egypt and Stonehenge, we have gone from a brutal life to education for all, justice for the commoner, voting citizenry, etc. The worry in the 1950/60's was that our growth in social, human terms could just not match techno growth, so we would be like impulsive, quarrelling school kids with atomic bombs in each hand. Since the 50's techno growth has been faster and faster every decade. But so has our social development. Medical availability, language, attitudes, education, philosophies, have all grown remarkably, almost like a wave, toward mercy, sharing, compassion, knowledge, equality, etc. So technology has not outstripped humanity, and the late 1900's fears can be quieted.
But here's the scary part: technology is still accelerating. As social development will always keep pace, our human side will inevitably accelerate also. In fact, it already has. The pace of social change since 1950 has been the fastest ever, and is still accelerating. (I take this as self-evident, although a better writer than I could give examples.)
The scary thing? Where does this remarkable acceleration take us, how will it mould us, and what will we become? If technology is racing toward computers made of water (my prediction, may be wrong) where is the human brain/society racing? Toward Borg-ville?
****      ****
A Longer Version, same idea:
I think it would be hard to prove when structures or tools were "invented." It is like saying, when did chimps lean to use straws to unearth ants? I'd suspect they were discovered/created deep in time, where instincts dwell. And how long from there to the "invention" of the wheel? It is far likelier that the wheel principle was discovered through natural means/movements, than through invention, but it does show an imaginative grasp, an ability to connect with the environment, and to consciously designate and design something as a tool. The wheel probably came about in many places in the world more or less simultaneously. Sometimes boys, playing with large rocks, will roll them down a hill of dirt. This, and spontaneous avalanches or dirt-falls, would suggest that the more round something was, the faster and more easily it would travel.
So the principle, or at least images of it, were introduced to the thoughtful observer. In addition, over time, as tool workers constantly handled their favourite tools, the handles would be worn round, by constant use, or by the use of generations. A worker would see a hand implement, say a knife, start to roll when he put it down. The more perfectly round, the more pronounced the roll, in speed, duration, etc. Sometimes a worker will lean on his/her tools, say on the heels of the hands, while kneeling. The rounded tools under those hands will almost help the person's hands move, whereas more square or rectangular handles/tools will tend to "brake" the hands' motion. The "invention"/development of the wheel might have come from almost natural movements associated with tool use, and/or observation of rocks rolling (versus sliding, if angular rather than spherical). This makes me think that the wheel was invented in many places at once. It was used in a sophisticated artifice form by the Egyptian pyramid builders, and the erectors of Stonehenge, for surely they must have used log rollers, even partially, to move the huge stones.
I have not read any, not any, of the literature on this subject of ancient discoveries/inventions, so my conjectures could be wrong or lopsided, or at the wrong time. It's just how I view it.
Over time, as we have progressed technically, two things have occurred: one, the speed of progress accelerates; and two, our social/emotive/psychic development has kept pace. Again, a speculation: when mankind was noticing the effect of roundness, he/she lived in caves or hasty shelters, in social groups of, perhaps a clan, or tribe — with, perhaps, loose ties of tolerance or friendship with other tribes. The North American Indians had this, a structure which allowed them to band together, even form a "nation" together, to mount a defence against the Europeans. (By "nation" I mean a wide-spread web, but not one, usually, that exceeds the meeting of its furthest members, if only once. So these nations weren't continent-wide.) These nations remained small, as the inter-tribal structure probably wasn't deep or strong enough to support a grouping over, say, more than 1,000 miles radius, and I suspect less in geographically difficult ares such as the west coast woods on mountain sides. Still, that's larger than the typical county in the United States, even than a number of states.
Yet they lacked knowledge/use of the wheel. This suggests that when the wheel was discovered and used, social development had or was progressing past this tribal and proto-national stage. That implies that the wheel, and nation states, coincided.
Another example of coincidental social and technological advancement: World Wars One and Two brought terrible devastation, but also huge technological advancement.  We entered the first war with single shot rifles, propeller planes and (some) armies on horses; we exited these wars with jet planes and atomic bombs, some already exploded. But the Wars had another, seldom remarked side: they taught us to inspire and organize entire populations, they led to the formation of a world-wide body, ultimately the U.N., and the eventual discouragement of war and a build-up of human sentiment against the old "glory to die" beliefs.
Before WW 1, "welfare" was typically private or religious, run out of orphans and work-camps/buildings. During the Great Depression, soup kitchens led to social safety nets, or "welfare" (brought in by Roosevelt, I think). After WW 2, welfare began to be almost exclusively government controlled and institutionalized. Our sophisticated social safety net was as big a step as rockets and atom bombs. Politically, we began to reduce the importance of nation states, and a more international trend has rooted itself deeply in the human psyche and political responses. This is why the left is so adamantly and violently opposed to Trump: he runs counter to all the larger, freeing and sophisticating trends.
(As I said before, this appears to be a necessary counter-point, not because liberal or freeing ideals have gotten too far ahead, but because those who represent and espouse them have grown corrupt, and have actually begun regressing rather than developing. Elitism oozes from the Washington Democrats and their hunkered-down bureaucracy, as they grow further and further toward power and away from the common person.  Elitism is not harmless: it is a reversion to kingship, to dictatorship, aristocracies and patrician views. The Roman Empire had these 2,000 years ago. Corruption? Most glaring, in this vein, are Hillary's blatant crimes and the left's willingness tp accept them as par for the course — an acceptance of graft and dishonesty as "everyday okay." Or Bernie Sanders, the left's predominant idealist, whose wife has been indicted for fraud over $1,000,000.  It's no accident that the most vocal critic of Trump – Maxine Waters, Democratic Congresswoman who has moved from calling for his impeachment almost every day, to encouraging and fomenting violence against Trump's followers – is also one of the most corrupt liberals. She has been thigh-deep in shady, illegal backroom deals that financially benefited her own family. (For instance, "funnelling" $350,000 of government "save the bank" funds to her husband). She has been named four times — in 2005, 2006, 2009 and 2011 — by an independent, non-republican watchdog (CREW) as the most corrupt member of Congress. Yet she is a heroine, a figurehead, of the new Left.
In the 1950's and 60's (sorry, I can't remember anything earlier) we became aware that we were uniquely inventive; we sought science and technology everywhere, and produced jet planes and pesticides and air force bases with their bright skies and shiny aluminum heat. Houses had washing machines that didn't jolt you with electric shocks (though many of those remained into the early sixties, at least in the east end). Magazines produced front-covers and articles on what the technological future would look like, with zooming aerial taxis and buildings as tall as the sky. (Well, that last was my fantasy.)
We turned out differently. But I keep avoiding my point: by the 1950's we were so enamoured of the future, and so confident of our ability to change the future itself, that we fawned over its presence, and our genius. Now it became a common comment that we were developing more quickly, technologically. We saw acceleration — in some ways a frightening phenomena. But a hue and cry went out: we were reaching torch speed with technological advances — television, radar, computers, jets, atom bombs — and reactors — colour films and family "auto-mobiles" as the British called them. But we were going nowhere socially.
The wars had bred much scepticism, and psychoanalysis was proving a bust.  (It's hard to cure people with myths. Myths are for contemplation and reflections, they are close to our soul. And under our soul lies our destiny; above it lies our consciousness. I think the three can mingle, and know each other.) Newspapers and magazines lamented the seemingly stone wall our social development had hit, and crumpled against. The social sciences were derided as "soft sciences," psychologists struggled for respect (and eventually got it). Some even worried that we were doomed as a species, because we remained inescapably war-like, and we possessed the greatest bomb ever beheld, powerful enough that an arsenal could wipe out the entire earth.
But the trend has been, throughout time, for social advance to accompany technological. From a 2018 perspective, the huge advances that were made in the 1940's to 1960's also led to social safety nets:  'welfare,' the growth of public services, the application of social workers, etc. Even in the last few decades, mankind has grown in mercy, compassion, understanding and wisdom toward its future. When I was a child, even in lower high school, teachers had no degrees, and many had very limited knowledge, even in their "field."  By the 1970's, only 20 years later, teachers were being born from universities, and at least locally, had to earn a bachelor of education. And, of course, you know the present state of social development. (The U.S. — and Europe, are going through a big adjustment phase toward nationalism, etc. [you choose the degree] but in the larger picture, I think P.C., and liberalism, and internationalism, and tolerance and the welfare of the masses, will grow, hugely.)
The 1970 – 2018 development in social sciences, psychology, the arts, law, philosophical alignment, cultural and national mingling and trust, and a political will bent toward peace, the new, wide-spread awareness of trauma and abuse, sexual, physical and emotional — awareness of origins of behaviour — massive changes in education, toward sympathy with the children and social experiments on them — these evolvements have been fast, far, and subtly complex, and have been the equal of the bounds that technology's made on a thousand fronts. Look at our children (sorry, Millennials, I don't mean your children; I mean YOU): they are a new breed, peaceful, symbiotic, polite, earnest, idealistic, with an organizational genius. They almost intuitively "know" computers, mobile phones, etc. They follow a different logic than us, their parents.
Here's the scary part: technology has not abated; it is still accelerating, although we might hit a wall or slowdown at some point. That's hard enough to envision, without jumping into science fiction (which has presaged many things, and is the prophetic voice of our times, so I'm not knocking it).  When inevitably our social development accompanies it, what will that be like? The scary part isn't that we'll grow (and what into?) but that our growth will accelerate. At some point, acceleration becomes parabolic, and then speeds toward the infinite.  Acceleration can take you beyond light, beyond the speed of the universe's expansion. Acceleration is its own black hole. What will happen to our minds and emotions, our social structures and consciousness, if we only get to a speed of development five times today's? That could help us envision 20 years. But beyond that, it's a blur dotted with wild speculation.
/30/