IF YOU ARE ON A CELL PHONE, THE ADDED FEATURES (PLATFORMS, SHORT STORIES, YEAR AHEAD, ETC.)  CAN BE ACCESSED FROM THE TOP LEFT HAND CORNER (STACKED LINES). ALSO, THE 'TRANSLATE' & WORLD CLOCK WILL APPEAR AT THE BOTTOM.
在手機上,添加的功能(平臺,短篇小說,提前一年等) 可以從左上角訪問(堆疊線)。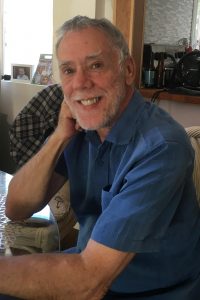 *** All times / dates: Please remember that all time references (e.g., "dawn") are PDT – Pacific DAYLIGHT Time zone. You can refer to the World Clock in the sidebar for more listings or Google 'time zone converter'.
Email: suningem@gmail.com
NOTE:  If you'd like to view Tim's 2 YouTube interviews, and his 2022 forecast, click on these links:  Unveiling Astrology
Unveiling Astrology Part 2
Jan 07 2022 The Transits of 2022 – YouTube
START NOTHING:  1:56 pm to 9:45 pm Mon., 3:35 am to 9:25 am Thurs., and 11:17 am to 6:24 pm Sat.
PREAMBLE:
The Weekly Forecasts will be short this week.
WEEKLY FORECAST:
  ARIES:  March 21-April 19
Your last week of exciting relationships and opportunities — and need for diplomacy — Aries. Others remain talkative, favourably responsive. Steer toward home Sun./Mon. Some glitches, but a major relationship thrives. Romance, creative and pleasure sources lure you Tues./Wed. — Tuesday's great, Wednesday not so much. (Co-operation versus power.)
To work, Thursday to suppertime Sat. (PDT). Good Friday (esp. for computers) but take care with sharp tools Saturday morning — remainder of Saturday is great, progress in relationships — even new love or new doors to open.
  TAURUS:  April 20-May 20
This is your last week of drudgery, Taurus. Just plod along and do the work. Eat, dress sensibly. Co-workers are pleasant and helpful. Money (or $ opportunities) continue to pour your way: bank it, reduce debt, don't spend. Errands, paperwork and communications fill Sun./Mon. — your luck's mixed, but a major $ effort looks successful.
Home, family, nature, security draw you late Monday night to Thursday morning. Monday night, Tuesday, are superb, fortunate, affectionate, but Wednesday's a mine field of obstacles. Romance, beauty, pleasure, sports, charming kids arrive Thursday morning to Saturday suppertime. Careful Saturday morning (0 to 10 am PDT) but otherwise charge ahead — a beautiful interval!
  GEMINI:  May 21-June 20
This is your last week of romance, Gemini — but not of hope, flirtations and rising popularity. (Tho' it's not rising as fast as you'd like.) Time, perhaps, to have a heart-to-heart talk with someone. In about 40 days, your wishes, major life wishes, will start to come true.
Chase money, buy/sell Sun./Mon. Good and bad luck mixed, but in love, sex, romance and friendship, success is brewing — and might burst into mutual attraction Tuesday. But the "love" that hovers around you now will "go against" either your financial fortunes, or your sexual intimacy. You'll see this Tuesday to Thursday morning (PDT) when errands, communications or short trips reveal "yawning chasms."
Head for home, family Thursday to suppertime Sat. Your family becomes surprisingly affectionate and co-operative. A good time to start renos, decorating, etc. A wee bit of doubt Saturday morning, otherwise a splendid interval. A quiet discussion Saturday might "seal" two lovers' future.
  CANCER:  June 21-July 22
This is your last week of big domestic items, Cancer. A good week to set your children's future course (e.g., academic savings funds) or to finish up any security, repair, or other home-related projects. Remember, avoid belligerent people/dark places through early March'23. Family's affectionate — might be a new member.
Your energy and charisma are pumping Sun./Mon. Be judicious, "picky," as good and bad luck mingle — but do promote a favourite project, see others, persuade people. Chase $ Monday night to dawn Thursday (PDT). Tuesday good, Wednesday tough. Errands, calls/texts, trips fill Thursday to Saturday suppertime. (Sat. night: home.)
  LEO:  July 23-Aug. 22
One more week of swift but surface chores, errands, calls, paperwork. Nice week to travel, esp. in "exploration mode." Friends remain wise, will discuss profound themes with you. Love's not denied, but might be in a wee holding pattern for another 40 days.
Lie low, rest and contemplate Sun./Mon. Not a good time to meet (nor give) challenges. Your energy and charisma soar Monday night to Thursday dawn. Get out, see and be seen, promote projects or launch others. Tuesday's great, but Wednesday brings the grief of recognition, maybe of health or work glitches. Chase $, buy/sell, seek intimacy, Thursday morning to suppertime Sat. A great interval. Buy computer stuff Fri. Saturday's a bit jumbled early, but becomes productive, opportunistic later.
  VIRGO:  Aug. 23-Sept. 22
The accent remains, fortunately, on money, income, buying/selling, casual intimacy and rote learning, Virgo — for one last week. Be forgiving toward higher-ups, who might be more impatient than usual — to next March.
Hopes, wishes, optimism, social happiness arrive Sun./Mon. However, practical things go awry — so stick with entertainment, friends. Retreat, lie low, rest and contemplate Monday night to Thursday dawn (PDT). Contact gov't or head office. Tuesday great; Wednesday not. Forget "new love." Your power and presence rise Thursday to suppertime Sat. Start things, persuade others, see and be seen — you're on top for a while!
  LIBRA:  Sept. 23-Oct. 22
You remain effective, strong, charismatic, Libra. It's not too late to launch significant projects — but avoid those which involve relocation, partnering, law, international travel, higher learning — these go into a sort of "fortunate hibernation" late this month, until January.
Chase your ambitions Sun./Mon. Romance (or whatever this is) blossoms despite all the work — and this sweet favour continues to fill Tuesday also. If love is offered, don't reject it. Your domestic situation is an obstacle to love/marriage, has been for 14 years — but this "problem" or its manifestations, will dissolve forever, starting next spring. Monday night to Thursday morning are for flirting, friends, joy, optimism. Wednesday needs caution, esp. in domestic zones. Retreat to a quiet place Thursday to suppertime Saturday. Ponder, plan, seek advice.
  SCORPIO:  Oct. 23-Nov. 21
This is your last week of quietude, low energy, and dealings with institutions, head office and gov't. (All these will treat you well, even luckily.) Get "deep rest," and plan your future actions — next week, you'll begin a month of high energy and accomplishment. Sexual and financial situations — and work, and health — remain intense until March, but soon will slow slightly. Avoid chemicals, rashes.
Sunday/Monday are for higher learning, far travel, but many small glitches exist. Sex, research, surgery very favoured, Tuesday too. Be ambitious Monday night to Thursday dawn — Tuesday great, Wednesday difficult. (Protect a strained relationship.) Hopes, popularity, wish fulfillment, social delights fill Thursday to suppertime Sat. — expect mild success (as your "quiet time" hasn't ended yet).
  SAGITTARIUS:  Nov. 22-Dec. 21
Wishes, optimism, popularity, social delights, flirtations — your last great week of these for awhile, Sage, so plunge in and enjoy! Relationships remain volatile (swift attraction, swift anger, swift romance) until next March. It has been difficult to express yourself for a few months — next week, this difficulty lifts 50% — next March, 100%.
Finances, debt, assets — and lust — and lifestyle changes — come into focus Sun./Mon., but not luckily. Caution; be wary of commitment. At the same time, though, a creative or sports or romantic situation heats up and flows smoothly Monday — and Tuesday. Monday night to Thursday morning accents far travel, law, higher education, media, large ideas — and gentle love. Tuesday's super, esp. for romance, but Wednesday's a bust. Time yourself accordingly. Chase ambitions Thursday morning to Saturday suppertime — a good, successful interval (except Sat. morning when confusion, relationship friction interfere).
  CAPRICORN:  Dec. 22-Jan. 19
Redouble ambitious efforts, Cap — this is your last "career/prestige" phase for awhile. Next week brings celebration, the joys of life! Work remains intense, but "slows" a bit late Oct. to next January. Until March '23, health might need protection from heartburn, rashes, sudden temperature changes, indigestion or "head knocks."
Sunday/Monday bring relationships, opportunities and opposition. Step carefully — lots of glitches. (One success, that might occur all Tuesday, too: work + career = achievement.) Dive into life's depths Monday night to dawn Thursday. Investments, debt reduction, research, lust, power plays, life changes — in all this, your luck is superb Tuesday, absent Wed. Far travel, law, higher ed., media, international affairs — these, and gentle love, appear Thursday morn to suppertime Sat. A beautiful interval with a small exception Saturday morning (PDT) — avoid machinery, chores, communications Saturday morning.
  AQUARIUS:  Jan. 20-Feb. 18
Intellectually, Aquarius, you're at a yearly peak. Your days and thoughts revolve around far travel, international affairs, law, higher education, ethics, social rituals (wedding, anyone?), cultural venues — and gentle love. All these are blessed with a wand of benevolence. Romance remains intense, skirts the edges of anger — and you're voluble here! (Nov. to Jan. needs care: if female, you can be ultra-critical; if male, your "wood" might sag a bit.)
Tackle chores Sun./Mon. — be careful with sharp tools, etc. Monday night to Thursday morning brings relationships into focus. Monday night, Tuesday, are "perfect" romantic influences — Wednesday, NOT. Thursday to suppertime Sat. Brings mysteries, secrets, revelations, sex/lust, financial opportunities, medical exigencies and lifestyle changes. Pick your area, then charge in — great results, except Sat. morning.
  PISCES:  Feb. 19-March 20
The accent remains — fortunately — on investments, assets, debt, other people's money, secrets and research, lust (for sex and/or power) and medical "realities." Don't skip a check-up., Pisces. Your home, family remain "gutsy," rough, friction-prone. Don't bully children.
Passion, romance, sports, creative explosions fill Sun./Mon. Both days are a bit difficult. Monday night to Thursday morning bring chores and the need to adjust your diet. Monday night and all Tuesday urge you to invest in property or the home (furniture, build a pool, etc?) And to spend or make $ on/from domestic items, crafts, etc. A loving interval with children. But Wednesday's filled with problems, so step cautiously. Relationships fill Thursday morn to suppertime Sat. — good stuff, opportunities, affection, friendship, etc. — but sidestep Saturday morning, when opposition, argument can arise.
THE END.
AFTERAMBLE:
The city lights arrogantly outshone the stars. They lacked perspective.
***
As a boy, I loved teachers. They were kind and gentle, like perfect parents. But my first suspicion about teachers occurred in grade 5. We were told to write a one-page description on something. I wrote, "the bird plummeted to earth." She put a red X through the word plummeted and wrote in the margin: No such word. I can't remember how I reacted after my initial protest. I don't remember if I brought a dictionary to school to show her, or if I did nothing – probably the latter. But I do remember quite vividly my feelings: a combination of disbelief, a sense of injustice, and a new doubt about the world in general — these stirred into a quiet, certain but not fully realized alienation from the teaching profession.
That was grade 5. Grade 7 was the start of high school, and one of the first things our homeroom teacher asked us to do was to write about something interesting or exciting that happened on vacation. I described how, when we finished our morning paper routes, my brother and I and a couple of friends would arm ourselves with garbage can lids and broomsticks and hold jousting contests in the street on our bicycles. The teacher's reaction: "this obviously didn't happen."
After that, I took teachers a lot more lightly. Obviously, they were less educated than I, who was not educated at all. By the time I reached grade 9 I formed a manifesto: that I would not learn anything from them. I didn't study except for the day before the provincial exams. I considered that anything these teachers would teach me should be met with extreme skepticism, as their backgrounds or training were tainted.
In grade 8, our English teacher had written an example of a good descriptive paragraph on the blackboard. She was very proud of it, an example for all students to follow. I stood up and pointed out the major flaw in her masterpiece. She threw me out of class. I went to sit in the principal's waiting room. Five minutes later she came in; she had been crying. She rushed past me. In my mind she looked privileged. Respect? Sorry, no.
Ironically, I failed math and French, two courses which did not reek of bias and stupidity.
***
Did you see the news that U.S. Federal Judges are refusing to hire Yale law graduates as clerks? It's due to the extreme politicization of the school. (Yale has banished all conservative speakers and teachers.) Clerking for a judge is the fast track to success in the legal profession. Momma, don't send your son to Yale! (Harvard will probably soon face similar "failures" or restricting.)
***
I think we are close to capitulation in the NASDAQ index. If not in October then probably in November. Prices are already falling precipitously, and it would take a pretty strong stomach to hang onto a stock that has already lost 50 or 70% of its value, when it starts to swoop Downward again.
The Dow and S&P will follow suit.
***
By March next year, the NASDAQ's hard times should end. At this time high-tech that involves optics or drugs or dreaming or water/oceans will be at the forefront of development. Also this month, March '23, inflation will begin to climb down the staircase, and we might even be back to 2% mortgages by 2025 or 26.
The NYSE and the Dow will continue to lag the NASDAQ, not hitting their bottoms until sometime after March 23, and then they seem to languish, not painfully, but for a couple of years.
***
I mentioned before that one explanation of astrology was the pattern idea, that just as leaves turn upside down before rain, so the planets in the sky may line up a certain way just before a war. If all that happens to us is part of a pattern, and that pattern extends from the tiniest atom to the limits of the astral universe, then there must be a way that all these manifestations of the pattern interlink.
In other words it's not good enough just to say when Jupiter flies through Aquarius good luck will happen to Aquarians. That may be true  — but why and how? Does Jupiter affect Aquarius' mood on earth? And if so, how? Perhaps through gravity, perhaps through some type of radiation. But if there were a physical causative process, it is a very delicate one, its tendrils or structural arms must lie on the surface of events with such a thinness that we have never detected it, and perhaps won't for a long time.
Or, there is another explanation perhaps involving a technology we have never even imagined. It could be that events on earth coincide with events in the sky or the solar system, and when that happens, it is simply pattern. The universe has a proclivity toward and an existence embedded in, pattern. No engine, no cause, perhaps not even any communication between the layers of pattern.  What, then? Did GOD throw a fist full of bright patterns away from GOD and they became the universe? Well yes, in a way. (If this gets awkward it's because I'm trying to avoid calling God a he or a she or a transvestite etc.)
Perhaps, when all was put in motion, when that hand flung the universe into being, what was flung contained a sort of DNA that in millions of intricate ways will determine the unfoldment of this universe and every element in it, from a Maple leaf to an elephant to a star, and every element of consciousness in it, for example, the blossoming consciousnesses of modern math, quantum theory, etc. All cooked into our universal DNA.
***
Charles Dickens wrote, "the law is an ass."  So, hire a horse.
( Dickens' sign was Aquarius. In true Aquarian form, he worked to free the child slaves from the factories in early industrial England. Aquarius is both idealistic and stubborn. The trick is, what are the ideals? Free slaves, institute democracy, save the environment, all good, and many involved in these activities will be Aquarian. (Abe Lincoln.) This is a spontaneously friendly, likeable sign that lives by revolving around a central concept of humanity. But we need to remember that ideals can go both ways. What was Satan's ideal? (The answer is pride, say Dante and Dostoyevsky — both Aquarian ["D"] names.)
Hitler was not idealistic; he was an Aries and addicted to power and violence. But the man who overthrew the Shah of Iran and subsequently crushed the human spirit of the country — was Aquarius.
***
Do you believe me now? Four years ago I wrote here that B.C.'s weather would become more like California's, more Mediterranean.  Usually draped in rain, Vancouver receives, on average, 169 days of rain per year (almost one day in two). But as I write this, it hasn't rained for almost 4 months. (By contrast, 2021 brought floods.)
***
Remember when I saw two flocks of birds flying south in August, and wondered if that was an omen of a hard winter ahead? Well it just occurred to me that that could also hint at economic things flying south. In astrology, 2 means $. Since I saw those birds, the Canadian dollar has fallen from almost $.80 to $.72, a contraction of 10%.
***
Here goes Biden, begging Arabia, Venezuela and all repressive enemies of the U.S. for oil — the same Biden who, on his first day in office, cancelled the Keystone Pipeline from Canada. His motive was a) to show his defiance of Trump; and b) to accentuate his embrace of green energy and rejection of fossil fuels. (After this, he also cancelled oil leases, etc, to hobble the domestic oil industry.)
But lo and behold Biden is panicking because the U.S. is now oil-poor, and paying 2 times what they paid pre-Biden for energy. In trying to right the situation, he's depleting the nation's Strategic Oil Reserve (meant for emergencies) and begging bad countries (bad, and enemies of the U.S.) to supply America's oil.
He won't correct these mistakes, because he's stubborn. (He's a Taurus Moon, Scorpio Sun. The other 2 stubborn signs are Aquarius and Leo.)
EVERYTHING America is now on their knees begging rogue regimes to supply, could have been easily and willingly — eagerly — produced by Canada. Gee, an American ally! Who would'a thought! But Biden shut that door by cancelling the Keystone line, killing 10,000 pipeline jobs, and leaving Canada, which had spent a few billion to bring the pipeline to the Canada/U.S. border, holding the bag. Biden cannot admit a mistake. He is refusing to back down from his first vengeful act of pride, condescension and stupidity, and will never re-open the Keystone pipe.
This condescension and cold shouldering toward Canada is not new. When the Trade Towers were destroyed and Bush invaded Iraq — and again in Afghanistan — Canada was one if the first — actually, I think the first — to stand beside America militarily. A week or two after 9/11, Bush gave a speech to thank America's allies who went to war with the U.S. He named maybe 10 nations, not once mentioning Canada. For that one act of American arrogance toward Canada, I have never respected G. Bush.
No wonder our Prime Minister, Chretien, physically shoved little George B. on the stage in Calgary. It was a little message, a return for Bush's disgusting, casual lack of gratitude toward America's greatest ally. Why does America do this? It's as though we are invisible to the U.S. Which hints the U.S. is blind — and blind men stumble.
But everything evens out, karma makes sure of that. As I first predicted in the 1980's, Canada will one day rule the U.S., or the two nations will merge. (On that note, American psychic Edgar Casey said in about 1950 that Edmonton (Alberta) would become the capital of North America. That prediction came true in a way, as Edmonton became the machine-capital of the N.A. oil industry, though Calgary became the oil HQ capital.
Many astrologers consider the U.S. to be Sagittarius rising. The name, U.S.A., is Sagittarian. ("U" = Sage.) Canada is a Libra rising nation, but has a Scorpio name (hard "C"). Scorpio supplies, nourishes and protects Sagittarius, but also "owns" or restricts this sign.
***
Oh no, now Biden's warning that America could face nuclear war with Russia. This is the Biden that, at the beginning of 2022, told Putin that he wouldn't mind if Russia invaded Ukraine "just a little." Like, "Oh, I don't mind if you stab my mother — just a bit." And as soon as Russia did invade Ukraine, Biden started sending arms, to magnify and intensity the hostility, elevating it to a war. Now the war, Biden warns, is approaching a use of tactical nuclear bombs.
This guy is a human wrecking ball.
***
One of the most heartwarming things I've seen in many years is the female-led revolt in Iran. I think the way these women can win is to do nothing, nothing, nothing. No employment, no cooking, no sex. Iran would collapse within months.
***
I think I'll be an artist. I think I will paint money.
***
As early as grade 7 or 8, I was thinking about how to be normal, how to dress and act like normal people and think like normal people. It never worked.
***
Believe it or not, Joe Biden will actually help the Dems in the Nov. 8 mid-term elections. Mostly, he'll draw women toward the Dem ticket.
***
In the 1980s, I predicted that Vancouver might burn in the period 2023-25. Some people remember that prediction and have asked me if I stick by it. The answer is: I don't know. I can't see why I made that prediction, and I'm tempted to withdraw it. But last year, a forest fire burned in Mission, a bedroom community about 67 km. (42 miles) from downtown Vancouver. This autumn, a forest fire is burning in Coquitlam, a closer bedroom suburb about 32 km (20 miles) from downtown. It hasn't rained appreciably for months. Thousands, millions of salmon are dying in dried-up creeks. And Korea keeps sending missiles in our direction, tho' so far the little fat man can't get halfway across the Pacific.
So, at the risk of my rep, I'm leaving the forecast in place. It could be as small a thing as we get a forest fire in North or West Vancouver, and maybe a house or three burns. Or I could be totally wrong.
***
Will fentanyl kill Hallowe'en trick-or-treating?
***
Ironic? Or in the "you can't make this up" dept. — Sweden's prestigious Nobel Peace Prize has been jointly awarded to Russia and Ukraine! (Well, to "peace" organizations in each country.)
/30/