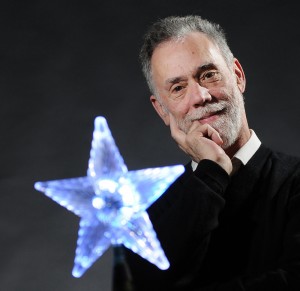 Note: this is NEXT WEEK'S forecast. To read the present week's column, please scroll down to "RECENT POSTS" on the right margin, and click on "June 28 – July 4, 2015."
ALL TIMES/DATES ARE PDT (Pacific Daylight Time Zone). PDT is 8 hours "before" Greenwich (England). (As long as Britain is also on Daylight time.) For example, when it is noon PST, it is 8 pm in England. The "World Clock" in the right margin gives you some clues. (You can also Google "time zone converter.")
START NOTHING: 5:31 am to 7:23 am Sun., 7:36 am to 9:37 am Tues., 6:47 am to 12:49 pm and 2:52 pm to 5:16 pm

PREAMBLE:
I wrote here some months ago that the anti-ISIS coalition should put their faith in the Kurds – they are ISIS's "natural enemy" and the ones capable of defeating it, at least in their own regions. Today (June 25) the media reported that the Kurds have taken a town from ISIS….
BTW, if you want to invest over the months ahead, try food commodities – "locally," those which represent the western U.S./Canada, not the eastern side. (Although this trade has probably already been gutted by early traders.)
Pensioners living in western North America: beware, food prices might rise dramatically. This isn't astrology, it's just a probable result of the extensive drought, especially in California
In the most general ways, the year ahead for Canada will be filled with opportunities and a "partnership" (or enemy) – deep but productive changes. A smooth intuition will aid this country in dealing with other nations outside North America. Advances in optics.
The year ahead for the U.S.A. will contain many opportunities, better communications, smoothly running transportation hubs, some great opportunities, and generally the "happiness" of the populace goes up a notch or two. A question of justice late in the cycle.
I noticed that a bunch of teens hacked CSIS, Canada's spy agency, and as I write this (June 30) have kept the spooks' site down for more than a day. The reason for the hack? It was a protest against Bill C-51, Canada's new law to establish secret police and secret courts, and to take away citizen's rights. I applaud their efforts, but as I said in the past, these kinds of rebellions against the worldwide trend toward police states will only succeed in fighting the good fight until 2018, when the hierarchy will begin to win, and to crush dissent much more successfully than today.
We should start hearing bad news about the economy. No one should start a new business now to August 11.
WEEKLY FORECAST:


ARIES March 21-April 19
The accent remains on your domestic scene (includes real estate, gardening/farming, mines, forestry, food and shelter, cafes, food stores, security, giving birth, parenting, nutrition, and retirement – or planning for it). Be diplomatic, gentle – you might be a little heavy-handed all month, or for some other reason friction can arise at home. On the other hand, you are filled with love now, and this love will surely pour out to your spouse and kids. If you're single, the good romantic prospects continue, but watch your commitment timing: DO NOT begin to co-habit with anyone before August 9. (It would turn into a vale of snarkiness.) This is overall a great time for demolition, renovation, even building a home – BUT 1) make sure your motives are "clean" (no ulterior) and 2) if you notice undue delays (e.g., the building permit is taking a long time) this is a signal that what you're trying to do might encounter large problems; if unusual delays occur, back away and reconsider, at least for now. Withdraw Sunday/Monday: rest, contemplate, plan. Deal with charities and government agencies, visit "shut ins" or someone disabled – you might glean some great insight or advice as a reward. Avoid conflict of any kind. Your energy and charisma return Tues. morning to Thurs. noon (all PDT). Your luck is very jumbled this interval, so if one thing doesn't work, try another. An "illusive love" – or other good things – occur Wed. afternoon to Tues. dawn. Chase money, buy/sell, seek a pay raise, Thurs. afternoon to Sat. eve. (Saturday itself will yield little, so act earlier.)

TAURUS April 20-May 20
The general accent lies on daily activities, daily business – expect many errands, short trips, calls and emails and details, much paperwork. Be curious, explore new neighbourhoods. A place/locale you "discover" now, might become your new home late this summer to autumn 2016. The present few weeks is not a vital or significant time – you'll be very busy, but the stakes are not high. So you can "relax in your busyness." One thing: try to stay out of any communications or actions that 1) reveal your secrets or lead to gossip; 2) involve civil servants, institutions; 3) inspire angry words. Don't rush things, or send an email or letter impulsively: save it a day or two. Wish fulfillment, optimism, friendly romance, popularity and social delights fill Sunday to Tues. dawn. (PDT) You might meet true love (even friendly, light love can be true love) or you might sense an alienation – not so much toward you, but between two people you like. Retreat, rest and relax Tues. morning to Thurs. noon. Several irksome glitches face you before Wed. afternoon; then this afternoon into Thurs. dawn brings sweet luck and ease – especially in intimate moments and finances. Someone might become a hidden ally. Your energy and charisma surge upward Thurs. pm to Sat. suppertime – start significant projects, call in favours, get out and mingle, impress important (or romantic) people. Thurs./Fri. far better than Sat.
GEMINI May 21-June 20
The monthly emphasis remains on sensuality, possessions, memory (good time to memorize things, or gather evidence) buying/selling, increased clients, a pay raise, or earning and spending money in some way. As I already mentioned, money will pour your way until August 8, but big spending demands will arise also. Cut spending wherever you can. People remain friendly, and some acquaintances are probably romance material, if you're single. Be ambitious Sunday to Tues. dawn. Luck rides with you, but you might have to choose between spending and investments, employment versus entrepreneurship (or between easy, unexciting sex, and real but possibly verboten "soul love." Verboten, if he/she's married.) Growth favours your earnings, right now. Your popularity rises Tues. mid-morn to noon Thursday. You'll feel happy, optimistic. Light romance, flirtation, social joys beckon. Don't stay home! This interval splits: before mid-afternoon Wed., some minor glitches occur; thence to Thursday, all's benevolent, lucky – you could greet love; you could also be inspired with splendid career/money ideas. Communicate, read, travel, for best results. Retreat, gather a second wind, rest, contemplate and plan Thursday pm to Sat. suppertime. Thurs./Fri. are better than Sat. Contact civil servants, charities, institutions, or tour warehouses.

CANCER June 21-July 22
This is your month, Cancer! Charge ahead, get out, see and be seen, start important projects, tackle chores that have intimidated you in the past, chase that good-looking person. Your magnetism, clout, effectiveness, energy and sexual appeal are all at yearly heights. (Your sex appeal is at an almost 2-year height.) As usual (until 2018) your career situation is unpredictable, affected strongly by computers, and could include power plays and/or equity, investment, entrepreneurship, etc. You might turn your focus this way in July – if you do, watch three things: 1) that you're being assertive, not aggressive; 2) that your motives are clean; 3) that unusual delays do not occur. (Delays at this point indicate that you're pointed in the wrong direction, perhaps even into a box canyon [dead-end]. Delay, if it occurs, is your protector.) A mellow, understanding mood steals over you Sunday to Tuesday morning. It's a good time for travel, higher education, cultural venues, intellectual pursuits, and love. For 15 years (2009-2024) you face both a wrestling match in relationships (a silent, sometimes subconscious struggle, in which long-term links can dissolve) and the chance to meet the greatest love/partner of your life. (Read your Love Forecast for a better explanation.) This theme – of struggle against or surrender to – will keep hitting a wee climax in your birthday period. This year, it occurs Monday, July 6. Your ambition perks up midweek – you meet problematic situations before Wed. mid-afternoon, easy going then to Thurs. noon. Wednesday might lure you with love's fantasy – enjoy, but question. Social delights, optimism, popularity, entertainment, friendly romance, happy teasing visit you Thurs. pm to Sat. supper time. Sat.'s blah, but Thurs./Fri. could make a wish come true!
LEO July 23-Aug. 22
Continue to rest, lie low, until July 22. This is a good period to recuperate, undergo a hospital stay, deal with civil servants and institutions, charities and spiritual groups. (Best month for meditation – but meditation is bad for some people, so I usually don't recommend it.) Look at your past and present – how you got here, and where you want to go in future. Make plans. Avoid competitive situations. Stay away from belligerent people, biker clubs, dark alleys. A legal matter might gnaw at you or tempt you. If you notice unusual delays in this (or in any of the zones/activities listed above after "this is a good period…") or suspect your own motives might have a dark spot or two, back away, get out. Sunday dawn to Tues. dawn brings mysteries, large finances, intimate yearnings, possible investment. All the little things go well, but you might face a work-rest (or health) dilemma/choice. Intellectual pursuits, higher learning, religion, law, far travel, and a mellow, gentle mood fill Tues. morning to Thurs. noon. You'll face glitches until mid-afternoon Wed. After this, success awaits! A legal matter concerning assets or mutually-held resources (or a disloyal intimate situation) could blossom midweek. Be ambitious Thurs. pm to Saturday eve. Before Saturday, all goes well, the tumblers fall into place. But Sat. could disappoint.

VIRGO Aug. 23-Sept. 22
Your social times continue, Virgo. July brings you popularity and social joys, optimism, entertainment, general good luck – and friendly romance (though it can grow deeply intimate, sexual, fairly quickly. Take care, we humans tend to "pay" in various ways when lust outweighs affection.) The past year has not been terribly lucky, but August will start 13 months of great good luck for you, so you can be happy now (happiness will come unbidden anyway) in the thought that your luckiest year in 13 is just around the corner! Something is about to rock your world (especially your domestic, family or real estate world) with grand luck. Some will gain a child, some will strike a splendid bounty in property (e.g., buying and/or selling a home). But none of this even starts until well into August, so be patient. Sunday to Tues. dawn (PDT) brings you face-to-face with others. Partnership, marriage, negotiations, agreements, contracts, litigation, opportunities in general, dealings with the public, and relocation thoughts greet you. Sunday's best. (If single, you could fall under the spell of a fascinating, soft, elusive person – good!) Two people you love might be separating. Life's mysteries, and lust, "financial opportunities" (DON'T seize these ones) and health or lifestyle choices fill midweek. It's a bit unlucky before Wed. afternoon; lucky, smooth then to Thurs. noon. A wise, gentle, loving mood steals over you Thursday afternoon to Sat. Far travel, learning, philosophy, religion, publishing succeed nicely Thurs./Fri., but Sat. holds some refusals.

LIBRA Sept. 23-Oct. 22
The general accent remains on career, worldly standing, reputation, ambition, facing authority. Keep plugging away at this, but realize that early week (Monday?) influences are trying to nudge you into a change – of career, of approach, of method, perhaps of goals. (But all these changes relate to money, and to security – e.g., how secure is my job? how does my job relate to the structure or territory of this company? or to my family?) You might have to deal with, or accept a temporary partnership with, someone who's rather assertive. Bosses can be impatient, too. But continue down your path – your motives are clean, you are "protected" to a degree. Sunday to Tuesday morning bring chores, regular rather than prestigious chores. Protect your health. Eat, dress sensibly. Relationships come front and center Tues. morning to noon Thursday. Be diplomatic: a link could be under stress. Co-operate, get ahead by putting another person's desires/needs first. Be a little sceptical of "opportunities." Relations are a bit bumpy before Wed. afternoon; smooth after. Life's depths and mysteries, finances and lifestyle decisions/commitments, research/investigation, and health diagnoses arise from Thurs. noon to Sat. eve. These are lucky, benevolent Thurs./Fri., but somewhat dismal Sat.

SCORPIO Oct. 23-Nov. 21
The main emphasis remains on intellectual pursuits, expansion of your understanding of society, the world, God – and on advertising, publishing, the media, far travel, religion, philosophy, higher education, import-export, law – and gentle love. Strictly avoid lawsuits, through August 8 – even if you won, you'd lose. (E.g., you pay the lawyer 200 grand and get an award of 50 grand.) In all these, far travel, higher education, etc., try to rein in any aggressive urges: being sweet and silent will get you everywhere! (Or at least, leave you protected.) Higher-ups still favour you, so display your talents, roll out your ambitious projects. Sunday to Tues. dawn brings romance, creative surges and speculative urges (especially Sunday, when an attraction could wrap itself around your heart in a rather permanent way). You might have to choose between the profound and the casual, daily. (E.g., love profound, "just friends" casual; ideas profound, chatter casual.) Tackle chores Tues. morning to Thurs. noon. These give you some trouble Tues. through Wed. early afternoon; but yield easily to your efforts after this. Relationships face you Thurs. early afternoon to Sat. eve. Thurs./Fri. is smooth, loving, gentle, and offers you valid opportunities, so don't be too hesitant to grab them. Saturday's largely a bust, so you might as well sulk in your room. (Just kidding – but don't expect much this day.)

SAGITTARIUS Nov. 22-Dec. 21
The accent continues on mystery, secrets, research and investigation; on lifestyle choices, health diagnoses, large finances, subconscious promptings, and sexual yearning. And, generally, on commitment and its consequence. This is a very unusual area for you, as your nature is to be open, enthusiastic, and honest. (A Sagittarian who commits a crime in their career, will soon abandon that career – their own conscience will drive them out of it.) This time around, this whole sector lures you more than usual, because your love planet (Mars) is crawling through it. On the negative side, you can confuse lust for love, or gamble recklessly on what you think is an "investment." On the plus side, your romance, or your love, gets a physical boost now, which deepens and matures it. If you're pregnant, guard the wee one carefully – no heat, no undue exertion, and if anything bothers you (until August 8) get to a doctor – don't sluff it off. Sunday to Tues. dawn is a domestic interval – be home, hug family, handle security, gardening, repairs, decoration, etc. Take naps. You might face a choice, if single, between deep but probably verboten (extramarital) lust and mere, acceptable sensuality with a person whom you know, intuitively, will attempt to restrict your freedom in future. Romance, creativity, speculation, beauty and pleasure fill midweek – better after 2 pm Wed., into Thurs. noon. Tackle chores Thurs. pm to Sat. eve. You'll accomplish much, easily, Thurs./Fri. But give up, Sat.
CAPRICORN Dec. 22-Jan.19
Relationships dominate this week and the next. Be diplomatic, eager to join, co-operative. You could meet opposition, challenge, even enmity. But you can also meet love, great friendship or partnership, general opportunities. Relocation themes, negotiations, agreements, litigation, dealings with the public, even fame – all are possible. Life s filled with fresh air and a certain quiet excitement, the excitement of possibility. Another might be unreasonably aggressive, snappish, impatient – if so, turn your back. Your sexual and/or financial life remains very favoured (until October). Sunday morning to Tues. dawn (PDT) brings errands, casual friends, communications, meetings, discussions, short trips, paperwork and details. All flows well. You might face a relationship choice – do you retreat into yourself, or approach an attractive person? I'd do the latter. Some people find you fascinating this decade. Tuesday morning to Wed. early afternoon brings glitches or barriers in domestic, property, security zones. Wed. afternoon to Thurs. noon brings solutions, success in the same areas. Gentle love, wisdom, a mellow mood arrive Thurs. pm to Saturday eve. Buy travel tickets, apply for college (etc.) start lawsuits or legal affairs, attend religious or cultural ceremonies/venues Thurs./Fri. Saturday isn't so successful in these same zones, but it's not terrible.

AQUARIUS Jan. 20-Feb. 18
The general accent continues on work, machinery, dependents and daily health – all the boring things if you're a pleasure seeker. In general, the auspices are good to chase these things, as long as you avoid being too aggressive or impatient. (E.g., don't back up your excavator over your neighbour's car.) However, don't buy a computer or computing services – wait until after July 12 for these. Early this week, you might need to choose between hands-on work, and delegating duties (i.e., management). Sunday morning to Tuesday dawn brings money – or bills. Buy and sell, ask for a pay raise, chase new clients, etc. Virtually everything flows well. Conversations, communication, short trips, errands, paperwork fill Tues. morning to Thurs. noon. You'll meet various wee frustrations until Wed. "late lunch," then solutions, success thence to Thurs. noon. Don't get drawn into too much here. A "big" discussion about money, purchases could occur (Wed.?) – this could somehow thrill you, but a "con" might be hidden behind the glamour or shining idea. Turn homeward Thurs. noon to Sat. eve. Security, garden, real estate, children, nutrition, retirement, all are studded with nice bits of luck Thurs./Fri., but not Saturday.

PISCES Feb. 19-March 20
The atmosphere remains romantic. Nature's beauty, pleasure, creative surges and risk-taking fill this week and next. You're on a bit of a winning streak! However, watch these: don't be too assertive or "crude" and don't try to possess someone. Some single Pisceans will lean toward an easy sensual attraction, because it's easier and safer than the cliffs and valleys of romance. That would be a mistake. Your work load is still pretty massive, so save some time for all your "to do's." Your energy and charisma soar Sunday just after dawn (PDT) to just after dawn Tues. All's well, so get out and mingle, start important projects, ask for favors, display your talents, approach that important or alluring person. You'll impress! You might need to decide between deep romance and lighter, friendly romance. Your choice, one doesn't seem better than the other. Chase money Tues. morn to Thurs. noon. Again, avoid being "heedlessly assertive." You'll meet barriers, glitches until Wed. noon, then success after. A strange, magical, poetic "fantasy romance" could suddenly flare – it has a good side and a dangerous side. Listen, Pisces, successful romance is never lived in the head. It demands contact, interaction. Errands, communications, short trips, paperwork and casual friends fill Thurs. afternoon to Sat. eve. You'll be successful, pleased Thurs./Fri. Not so much Saturday, though nothing's really wrong.
The End.
AFTERAMBLE:
Dolezal, the White woman who "infiltrated" the NAACP: in my preamble "article" about Rachel Dolezal I noted how difficult I had found it to help Blacks, and the disdain with which I felt they treated me. I wondered if the problem was that I was arrogant. Well, I received a few speedy responses, all from Black women. One was nice, and gently pointed out my error; another was critical of what I written, but was so frustrated (she wrote) that the whole subject drove her (my words) bonkers; the last out and out castigated me as an ignorant whitey sticking my nose where it didn't belong. (I sympathized with the frustrated writer: she more honestly encapsulated the "directional impotence" of the oppressed. – She's the one under the 800-pound gorilla described below. You'll see what I mean.) One or two called me racist, a patently racist thing to say in this instance (as I am not and never have shown any racism; to me all humans are equal, as are all animals – all have souls, the only true condition of equality – all who have souls, share one soul, involuntarily). But all three agreed: I am arrogant and stupid. I admit it; or, rather, I bow to the opinion of the many, for I've been accused of arrogance many times in my life – often by myself. (Well, let's not go down that dismal road.) I've also been accused of thoughtlessness, and of "never paying attention" – guilty again.
A few days after those negative emails, I received a bunch more – was it five? eight? – all by Blacks, and all of them sympathizing with my experience. I say Blacks, not African Americans, as two came from Black people in England (both of whom said I shouldn't use the word "Black" because it is distancing and labelling. I agree, but what can I do? Whites are called Whites. "African American" is just a little too big and clumsy, and a little too PC for me. There should be nothing but "Americans" – who cares if black, white, red, yellow, or politician (a race to themselves)? Another email was from a Black fellow from Canada who had lived in America for many years. One of these e-mailers (I think the last one mentioned here) suggested I should have contacted a pastor, not a realtor nor lawyer, in Ferguson: brilliant advice, hadn't even occurred to me. Another advised me that the situation in America is much more complex than I recognize. I agree with this, too. Some of these emails were brilliant; I wish I could lay them out here. (I never publish without permission.) What I found strange (and maybe a bit chilling) was that not one White person emailed me. The silence was enormous.
I have absolutely no proof, but I suspect the same proportion of Blacks and Whites are racist. For example, if 25 % of Whites are racist, then probably 25 % of Blacks are racist. (Of course in America especially, the Blacks have every reason, the Whites almost none.) I suspect racism is a personality disorder consisting of a susceptibility to a social trend of racism. Many, most people, I think, don't share this susceptibility, which is fear-based.
Now a warning: the rest of this "Afteramble" rambles all over the place, and is filled with self-pity and self-glorification, some outrageous statements, a bit of swearing, etc. I'm still talking about the Black subject, but in a round-about way. So if you read past this point, don't fault me – you were warned! I'm a Gemini, like Donald Trump, and I can't always contain my verbal accidents.
Now, you Black e-mailers think I don't know about prejudice or shame or poverty? I was born white trash. At four and five I begged on the street. I remember the first U.S. quarter a man gave me – it was magical, it became a totem in my memory. My mother sat in Columbia, South Carolina, single (well, abandoned) with four kids. She had been forced into incest as a teen (and, I was told later, into bestiality) by her parents in Canada. So, unable to face life alone in S.C. – or because she yearned for the bad old days when her step-father raped her, she returned to Canada. (This might sound absurd, but I think it was probably common in the sexual hypocrisy of 1950's America, for the abused to imprint on their abusers, and even desire them.) So she skipped back to the Canada of her youth, to her abusers, and offered up her kids as – what? The re-admittance fee? (A sacrifice to God, who was into child sacrifice in the Old Testament?) As inevitably as the snow falls on the mountains, like my brother and sisters, I was molested several times by my mother's stepfather – now all three were complicit, mother and both grandparents. When I rose up and protested this (at the age of 20 – I had forgotten about it from the day(s) it occurred until years later, at 20) – when I – naive fool that I was – protested, because I thought they would be ashamed and repent or whatever, I was rejected by all three evil beings. (Was my mother evil, or just weak, or too bent to be responsible? Let God decide, I can't.)
As a teen, I lived in the basement in a coal bin that I swept out. No closet, no window. No bed – a mattress I probably found. I worked since the age of 8 to buy clothes. At school, I misbehaved constantly, because (I didn't realize this at the time) I was like the bubble boy, I walked around in a bubble of shame that kept everyone away. I was shamed by my abuse and my poverty. I constantly verbally attacked the most beautiful girl in our grade, because I hated her fashionable clothes and model's posture. I thought she looked down on me;I assumed I had as much chance of growing close to her as of climbing Mount Everest. Years later I found my — what's it called? Yearbook? I was idly perusing the little comments and quips people write in them, and there she had written, "To Tim, the cutest boy, Love, Rosalind." I felt a high, thin, sere regret, like those high thin clouds. Why had I never noticed it before? And why, somehow, had I preserved that book for so many decades?
By Grade 12 I was chugging on a mickey of whiskey as I walked to school. My IQ was over 150, but I failed almost every subject. I confronted and criticized the teachers whom I thought were particularly stupid, and was thrown out of class for it. Finally, I was expelled (oh, great, what a brilliant solution, let's exile those who need help the most!) (This generation of teachers had fought WWII, so empathy was not their long suit.) – But two male teachers protected me, I'm not sure why, perhaps because I could write like the devil. (Or maybe I was cute!) One, my art teacher, Mr. Joplin, a big man who delighted in throwing greasers against the wall (at least that's what he bragged about in class) convinced the vice-principal to cancel my expulsion.
By 17 I was frequently drunk. (My older brother, senior by 18 months, used to sit in the armchair in our rented home all day, dark glasses on, and drink whiskey while he played "Psychotic Reaction" endlessly.) (Ah, poor brother! I remember all the times he rescued me and my egg-head friends – the only 3 people I was comfortable with, because we were all outcasts by virtue of our brains – from the punks who were going to beat us up.) (Actually the greasers never attacked me, maybe due to my brother's ferocity, maybe because I was pretty violent myself. [But most likely because God put his Hand on me.] I delighted in attacking big guys – I now suspect because my molester was so tall, a giant.) (My poor brother! He used to beat our mother until she fell to her knees. With my high IQ I didn't understand anything, everything was an out-of-focus mystery, but my brother saw everything clearly. My poor brother! How can we ever BE brothers? There is no brotherhood in abuse. It is private, private.)
I remember going with Gerald — my best friend, one of us eggheads — to his social/psychiatry worker. I was drunk and tried to seduce her. (She probably didn't even notice.) We considered social workers to be gullible idiots who would never understand, much less appreciate our life. (And we were right.) But how delicious it would be to kiss the big luscious tits of a mid-twenties social worker – a taste of a different world, a glamorous and unknown world. I saw that world as if in a dream, with pastel evenings and shiny cars and places with carpets on the floor, and television sets.
The punks and bikers I grew up around (not with, because I was the bubble boy in more respects than shame, poverty and sexual trauma) – these people had one thing in common: they hated – or at least mocked – everyone above them on the social scale. So did I, until I was about 22, 23. A little thing happened then, a mere commonplace moment, but it changed my life. One of my egghead friends, John (who like Gerald eventually committed suicide — I think the last, third, Dave, might have killed himself too, as I can't find him now) – John loaned me an old pick up. I was making money by cleaning up garbage from rich people's yards, then driving it to the dump. One day, a middle-aged man came from his manor and stepped into the alley to pay me. He was gracious and kind, but without being purposely that way toward me. and I felt gently respected. For the first time in my life, the possibility opened that rich people could be good people. It was one of the most significant moments of my life. I realized, for the first time, that the world ran on, or could run on, and profit lay in, tolerance instead of anger/hatred.
So you African Americans who send me emails telling me how ignorant I am, how little I know about the Black "situation" because as a whitey I know nothing about disadvantage, can kiss my rosy you know what. Maybe you're more disadvantaged than me, maybe you face a broader coalition of white stupidity and white cunning (there's hardly a difference). But I know what it's like to be oppressed, I know the drug of poverty, the lassitude and impotence, I know the world where women sit around growing fat because they're poor, where girls sit all day in their dressing gowns and grow fat and lazy. (I remember at 16, dragging my poor 15 year old wailing whale of a sister down the side walk in her pink threadbare nightie because she wouldn't go to school and I was so alarmed and sorrowful. I thought if she didn't go to school, the family was done, the world would collapse. In a sort of sad panic I yanked her down the cement stairs to the side walk – but she was too heavy, I could only drag her a few more feet. And I knew even dragging her was a failure. Every goddamn thing was a failure. A year later she married the Satan's Angel (a local version of Hell's) who'd knocked her up, and a few months after that he went to prison for 7 years.
But I digress. Anyway, I'm not writing about Blacks any more. I'm a bit tired of treading where angels fear to, so I'm withdrawing from the racism thing. So you Blacks who disdain me, go somewhere else and be angry. I could care less. A part of me thinks: Until you have the guts to take up arms and fight for your heart's and soul's and human's rights, quit your bitching. A thousand pastors and a hundred Obamas will not eradicate American racism. Look at the way Congress defied Obama during his entire first term. That was pure racism. (Though Obama deserved it a bit – he was too aloof and full of himself, preaching down to the House and its members. "What? That N– is talking to us like that??) So change Congress: if not by persuasion or election, then by violence. Whites fought a revolutionary war to cast off the yoke of the British, while themselves enslaving another people, also through violence – where is it written that Blacks do not have the same right to armed insurrection? Are you scared because you're only a quarter of the population? Armed insurrections have succeeded against much greater odds. Viet Nam was a prime example – a bunch of determined peasants defeated the might, the bombs and cold murderous intent of the greatest military on earth. If you cannot right a wrong through the justice system or the government, then you have the right to violence. Violence is often the precursor to negotiation. The Irish understood this, and finally made the English negotiate. The stupidest phrase on earth is: "We will not negotiate with terrorists." Of course you will, sooner or later. Those who oppress have no right to security or safety.
In the Ferguson, MO case I was trying to plant a seed of peaceful political power, and all you Blacks can do is criticize me. One Black realtor from Florida wrote me a pages-long email pointing out all the reasons the citizens of Ferguson (or anywhere) could not really form a political party. One reason was it was too hard! Too hard! Fuck off! The whole email was a list of excuses for doing nothing. That's the state I was in at 17 – drunk, wandering the streets hoping to get rescued by some beautiful woman who would take me to a bright, sparkling store and buy me things. That was really defeat, it was my last, passive yearning/appeal to life that it finally, finally, give me something, a word, a touch, a miracle, a revelation, an angel, before I poured myself into the gutter. (As it happened I joined the military; it stopped my drinking.)
So why shouldn't the Muslims and Arabs rise up? Why shouldn't ISIS exist? When you are born into certain circumstances, violence is its own justification, and its own reward. It has a beauty, it is a crystallized form of purity, It goes beyond logic and any leaden rational. It's a pure, mystical thing, pure being, and pure revolt against an oppression too complicated to ever ponder. It escapes the need for explanation. Why should you have to explain anything to an oppressor? Racism in America is like the semi-mythical Gordian Knot, famous because no one could undo it. Then Alexander the Great was shown the knot one day. He solved it immediately: he drew his sword and chopped it in half.
Being poor, or being Black, is like having an 800 pound gorilla sitting on you –permanently. You struggle and squirm, your mind is out of breath from the weight, and you cry out and protest, but the gorilla can't hear you. He keeps leaning over and saying, "Why don't you get up? What's wrong with you?" But when you say, "I can't get up because you're sitting on me," the 800 pound gorilla can't hear you. And you can't argue your way free, for two reasons: 1) the gorilla has stopped you from getting a sufficient education to be able to speak his language (for the affluent have their own language, it drapes them in soft robes of favoured accents, mannerisms of privilege, the casual power and protection of money); and 2) because the entire situation is so unfair, so completely, complexly and utterly unjust that your mind can't even grasp it; there is no way to explain the pain and suffocation you feel. When my mother sent my 13-year old sister to her parents so she could be "enjoyed" for a week, when I protested and she (the thing called mother) refused to changed her mind, a fire went through my brain. It felt like someone had pushed my head against the kitchen stove's red-hot element. (I told you I was naive. I thought just pointing out the wrongness of it would change her mind!)
"But she's a girl. She's only thirteen," I said. She had dark, dark hair and thick dark eyebrows, and pimples and she was pretty. Valuable. She was valuable. She was – us. But if I thought these words, they didn't escape my lips. Though she wasn't there (having already been sent to the grandparents) her presence was alive to me, and greasy and flashing-eyed, and blushing with acne and anger.
"I can't, Tim," she said with weighty finality. "I have too much work to do, I can't watch her all the time." (It was Christmas, so she was out of school for ten days.)
You think you'll be eloquent at times like this, but you aren't. Words just don't come.
She didn't answer, busied herself over the stove. Then she straightened and looked at me, assessing me. There was some honesty in that look, some weariness and stubborness, and I think a glint of sorrow.
"You won't?" I said.
"I can't."
I was stunned. I was only 20, and I had never thought my mother was evil. This was the point at which it felt like someone had pushed my face down onto the red hot rings of the cooking stove. I had hit some kind of wall in my brain, a branding iron. I stepped away, either deep in thoughtless thought, or just stunned. To this day I don't know why I didn't go rescue my little sister (it would have demanded planning, as I didn't own a car — they lived fifty miles away — and I would need to find a rifle somewhere) but to tell you the truth I almost immediately forgot about her. (At one time I contemplated killing him , but I worried I would be convicted of murder, and have to spend my life in jail — a thought that depressed me. I had a girlfriend, and I just wanted life to be fresh and flowering, and my beautiful girlfriend and I to live in a kind of clean, fresh bliss, and get jobs, and grow and have a home and maybe kids, and a garden and a green lawn, and a gentle neighbourhood, all those things I could never have, because in my whiteness I was black.) I think I was so shocked that I completely forgot about my little sister's peril. But maybe a part of me didn't want to lose that girl friend and that gentle fresh innocent neighbourhood, and so I didn't rescue my little sister, didn't even allow myself to think about it. I know the image of her there haunted me. All this in the space of an hour or so. Perhaps I did think. Yet nothing I thought served the other question; and I did not even discover the question for some days.
The question was simple: Is my mother evil? But the thought itself blinded me, so at first I only looked at it askance; if eyes were arms, they dealt only glancing blows.
In a similar way, many Blacks, I think – at least the girl who wrote me and was so frustrated by the inability to fully express her complicated rage – are like Melville's Billy Budd, the innocent young sailor rendered speechless – in shock – by the enormity of the accusations levelled at him – and his speechlessness guaranteeing his destruction by his evil accusers. This last — this inability to find and address the real evil being done to one — is the real obstacle, and one that makes most "dialogue" useless. Blacks who try it come across, to Whites, as merely angry – a state the overlord class considers primitive and simple. It only feeds their condescension. I suspect the Black Panthers and Malcolm X were the true heroes of race relations in the 1900's. But it was such a little revolt against such a huge white machine.
/30/