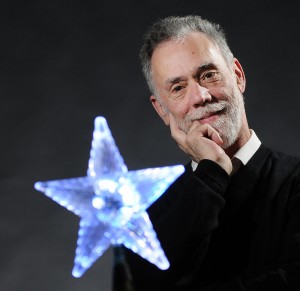 Note: this is NEXT WEEK'S forecast. To read the present week's column, please scroll down to "RECENT POSTS" on the right margin, and click on "August 30 – Sept. 5, 2015."
ALL TIMES/DATES ARE PDT (Pacific Daylight Time Zone). PDT is 8 hours "before" Greenwich (England). (As long as Britain is also on Daylight time.) For example, when it is noon PST, it is 8 pm in England. The "World Clock" in the right margin gives you some clues. (You can also Google "time zone converter.")
START NOTHING: Before 10:40 am Sun., 6:28 pm to 7:36 pm Tues., and 6:03 am to 6:56 am Fri.
PREAMBLE:
ALL SIGNS: Mercury goes retrograde next week (Sept. 17) so start wrapping up projects rather than launching new ones.
Only once in 18 years does the Lunar North Node (good karma) visit the sign Virgo. Only once in every 13 years does Jupiter (the planet of great good luck) visit Virgo. The last time they were both in this sign was 1979/80 – 35 years ago. And it will be another 35 or so – after the present year – before they do again.
So we all face a rare phenomenon that will combine wisdom, good karma, benevolent protection and a smooth path (north node) with cheerfulness, optimism and good luck (Jupiter) from November 13, 2015 to September 9, 2016. This "heavenly blessing" especially favours practical, down-to-earth projects and situations. It will bring this double-punch of good karma and good luck in:
Work, machinery, health, diet and nutrition for ARIES;
Romance, creativity, speculation (gambling) sports, beauty, pleasure and teaching kids for TAURUS;
Home, family, property, real estate, garden, farm, land, mining, security and retirement for GEMINI;
Short travel (two weeks or less, within your own nation as a general rule, though one that is often broken) communications, siblings and casual acquaintances, paperwork, details, errands for CANCER;
Money, earnings, buying/selling, possessions, rote learning and sensual attractions for LEO;
Personality, self, self-determination, new projects and a "new life" for VIRGO;
Spirituality, retreat, rest and recuperation, planning, meditation, yoga, interfacing with institutions and government agencies, warehouses and assembly lines for LIBRA;
Popularity, light romance, social delights, future plans/goals, optimism, luck, entertainment, and group activities for SCORPIO;
Career, business, prestige relations, worldly status, reputation, politics, dealings with authorities for SAGITTARIUS;
International dealings, far travel, import-export, law, higher education, publishing/media, writing, advertising, fame, intellectual pursuits, philosophy, religion, cultural events, and empathic love for CAPRICORN;
Secrets, mysteries, investigation, research, intimacy, sex, pregnancy, death and rebirth, health diagnoses, lifestyle choices, investments and debt, "big" finances, major changes, commitment and consequence for AQUARIUS;
Partnerships, relationships, marriage/divorce, relocation, fame, negotiation, litigation, contracts, exciting meetings, new horizons, opportunities, diplomacy and co-operation, enmity and challenges for PISCES.
WEEKLY FORECASTS:

ARIES   March 21-April 19
It's subtle, but relationships that have been on the slow track since July now get in gear and speed ahead. This could affect a love affair you've been in. There will be a definite direction, one way or another. (You might speed this along by admitting that you were wrong, another was right.) In any case, love is now unbound. The general accent remains on work, machinery, daily health and nutrition. Eat and dress sensibly. Take care if buying Tues. – what seems like an excellent machine/tool purchase could have a hidden flaw. Instead, buy machinery Fri./Sat. – but seek elsewhere if someone seems too evasive or too "smooth" Fri. Sunday through Tuesday eve steers you toward home, family, property values and security. All's well, but don't oppose someone Mon. forenoon (PDT). Romance, creativity and speculative urges, beauty and pleasure arrive – but dishevelled – Tues. night to Fri. pre-dawn. By Wed. eve subtle misunderstandings have dissolved, and bliss is achievable, right into Thurs. noon. Tackle chores Fri/Sat. A new job mighty appear. Finish old tasks, projects now.

TAURUS   April 20-May 20
Finish ongoing tasks, projects this week. A subtle disquiet or indecision you've felt in yourself since mid-summer now dissolves – you're ready to march forward. Which is good, as romance, creative and speculative projects, beauty and pleasure are on the broad agenda, and these always require confidence and decisiveness. ("Faint heart n'er won fair lady," etc.) Errands, short trips, news, casual friends and siblings, communications and paperwork fill Sunday to Tues. eve. Think before speaking/writing Monday just before noon and just before midnight. Home, family, security, property and retirement themes invade your awareness Tues. night to Friday pre-dawn (PDT). This is not a good time to buy real estate, nor to argue with your spouse or a legal authority, but it's a nice, sweet, restful interval. All that romance, creative and speculative joy (courage!) beauty and pleasure come flooding in Fri./Sat. If single, you could meet an unusually soft, elusive yet fascinating person. Whatever the case, be brave, jump in, especially Friday!

GEMINI   May 21-June 20
Snafus have dogged you since late July in writing, travel, communications, paperwork and "daily business." These delays and glitches dissolved partly around August 22, and now dissolve almost completely. Wrap up ongoing tasks/projects now, as next week brings different delays. Meanwhile, the main emphasis this week and next – especially this Fri./Sat. – lies on domesticity, rest (take naps) property, security, parent/kid relations, retirement plans, stomach and soul. Shop, sell, seek more earnings, pay bills, increase your client list, Sunday noon to Tuesday eve (PDT). Buy Tues., not Mon. A sensual attraction might arise (Wed., too) but neither romance nor lust will work, so keep a light, friendly attitude. Friends, especially the casual kind, will fill Tues. night to pre-dawn Fri. – as will errands, short trips, communications and paperwork. Best time: Wed. afternoon to Thurs. noon (PDT). Letters, requests, will probably garner a "no" answer if sent Thurs. noon onward. This month's (and year's) great, fortunate zone is highlighted Fri./Sat. – dive into all the domestic matters mentioned a few sentences ago – family, retirement, property, security. It's a great time to sell or buy real estate. An old flame is on the horizon.
C

CANCER   June 21-July 22
Money and social delays end now. But home, family and property-related delays will begin next week, so wrap up ongoing projects/tasks now, especially in this area. The main accent lies on casual interactions and information, news, short trips, errands, paperwork, communications and details – this area, emphasized Fri./Sat., will expand for a full year ahead, so now (this week) might be a good time to load up on stationery, upgrade your phone and/or computer, etc. Best times for this: Sunday afternoon/eve, Tues. morning, Wed. eve, Thurs. morning, and best of all, Saturday. Your energy and charisma soar Sunday to Tues. – start significant projects, see and be seen. Tuesday best. Chase money, new clients, a pay raise, shop, memorize anything, have casual sex, Tues. night to pre-dawn Fri. (PDT). Take care Wed. morning and Thurs. pm, when refusals seem likely. This month's main (and fortunate) zone – errands, communications, travel, paperwork, etc., expands mightily Fri./Sat. You could start a friendly romance!
L

EO   July 23-Aug. 22
The general accent remains on money, earnings, buying/selling, possessions, memory and sensual attractions, especially Fri./Sat., when these matters could zoom into a good luck "zone" ("I'm in the zone"). These two days are superb for chasing new clients, asking for a pay raise, selling investments (rather than buying new ones) or rote learning (memorizing lists, facts, etc.). You could find physical gratification with an attractive person, but this relationship could later become burdensome, so be cautious about commitment. Try to wrap up projects this week rather than start new ones, as mid-month will bring a 3-week slow down. Seek rest, quietude, spiritual peace, and deal with the government, institutions and charities Sunday morning to Tues. eve (PDT). Your energy and charisma soar Tues. night to pre-dawn Fri. – get out, see and be seen, chase that attractive person, tackle tasks that formerly intimidated you. Careful Wed. morn, noon – travel, restlessness or gossip could weaken your job position. Don't push for results, accept barriers, Thurs. afternoon to Fri. dawn.

VIRGO   Aug. 23-Sept. 22
Your charisma, energy, effectiveness and clout remain at a yearly (even a decade) high. Usually I'd recommend starting new projects now, but your planet, Mercury, goes retrograde next week, bring a few weeks of back-tracking, indecision, missing elements, and delays. So use this great energy to wrap up ongoing projects, to prepare and protect "scheduled" events (from disruptions or delays) to ensure you have sufficient supplies, etc. This advice likely becomes significant Fri./Sat., when you'll feel that you can conquer the world, and might be tempted (perhaps by an alluring person) to start something big. Don't! (Well, one exception: you can succeed if you start a research project or phase, attempt to recapture the past – e.g., an historical book or display, or chase a former lover – but in the latter case, decide whether success here is a good thing or not.) Earlier, Sunday to Tues. eve brings happiness, friendly romance or flirting, entertainment, popularity, optimism, wish fulfillment, and fortunate group involvements. (Take care Monday night – someone who's flirting does not want sex: or, will only want it if it's extra-marital.) Retreat, catch your second wind, contemplate, plan, be spiritual, charitable Tues. Night to Fri. pre-dawn (PDT). Avoid pursuing romance, or buying things, Wed. before 1 pm.

LIBRA   Sept. 23-Oct. 22
Continue to lie low, rest, contemplate, plan, and deal with agencies, government, institutions, large corporations and charities, especially Fri./Sat. Where red tape or swollen bureaucracies exist, there you thrive, now to next September. This is an excellent year, week and two days (Fri./Sat.) to apply for government funding or an arts grant, or to take advantage of society-supported programs to heal yourself. Badly need dental work but can't afford it on your salary? Then quit work and go on welfare – the dental's free. Need a heart operation but live in America? Then go live in England for six months (or whatever applies) and have it done free by the National Health. (Actually, I feel awful giving this advice, it's unfair to Britons. And I'm being a bit facetious.) (But don't go there – or relocate in any way – before mid-November, or you won't like the outcome. This "take advantage of governments" phase lasts until Sept. 2016, so there's plenty of time.) Friday and Saturday emphasize this advice and this general condition of sequestration and contemplation. If you feel lonely, Libra, realize you are not alone because you did anything wrong; you're alone because you have wisely "rejected" unsuitable people; in about one year, you will begin to rebuild a happy and very social life. For now, rest and thought are best. Be ambitious Sunday to Tues. eve – be duteous, display your skills, show a reasonable, thoughtful face to authority figures. (They might be planning a management role for you.) Your hopes, optimism, and luck rise Tues. night to pre-dawn Friday – get out and mingle a bit, dream of romance. Fri./Sat. are as described above. One thing: wrap up projects in general this week, as a period of delay and indecision starts soon.

SCORPIO   Oct. 23-Nov. 21
A mellow, compassionate and wise mood flows over you Sunday morning to Tuesday eve – turn your attention to legal, educational, publishing or cultural matters, to intellectual pursuits and far travel, and to love. Someone might reveal their attraction toward you. However, avoid pushing too strongly around Monday noon and night. Be ambitious Tues. night to pre-dawn Friday (PDT). But again, be cautious Wed. morning, noon, especially in closed-door or management meetings. After this, charge ahead until Thurs. noon, then lighten up on the gas pedal again. Friday/Saturday bring what this month (and year) are all about – popularity, optimism, fresh faces, social and group involvements, entertainment, flirtation and light romance. You're starting to walk the path to happiness, Scorpio. If single, you might meet a viable mate, a true love, Friday. Use this week to complete projects and tasks rather than start new ones, as a period of back-tracking, delays and indecision starts next week.

SAGITTARIUS   Nov. 22-Dec. 21
Life brings change Sunday morning to Tuesday eve. It's a change that ultimately will please your heart, your head, and your bank account. It could be child birth, or pregnancy; it could be an investment, or significant debt (e.g., a mortgage). Could be a secret you learn, or a diagnosis you receive, or a lifestyle change you make. Be cautious Monday morning and late night (PDT) – relax, avoid stress. Your intellectual side awakens Tues. night to pre-dawn Fri. – far travel, cultural venues, higher education, religion and philosophy, publishing and law – these attract you. But be cautious Wed. morning, when your hopes and your income don't match, and Thurs. afternoon to Fri. dawn, when an idea – especially a big idea – will not "synch" with your income position. Fri./Sat. bring the central theme of this month: ambition, a rise in status, prestige relations, parenting roles, career, and interfacing with bosses, parents and authorities. This area is blessed with good fortune all year (now to next September). Now, here's the puzzle: Mercury starts a 3-week period of delays, indecision and "backwardation" next week, which advises against starting anything important now. But Saturday's new Moon typically counsels beginning a new (ambitious) project. I'd play for safety and start nothing, but that's me. If you have a former ambition that you've abandoned due to adverse circumstances, now might be the time to revive it.

CAPRICORN   Dec. 22-Jan. 19
Relationships confront you Sunday morning to Tuesday eve. Take care Mon. night, when stress can trigger an end or a fight. Otherwise, charge ahead in a diplomatic, co-operative way. You could stumble upon opportunities, even love. (Turn away from extra-marital affairs, though – one could slide into your life very easily now, especially Tues. to Thurs.) Secrets, research, mysteries and diagnoses, high finance (investments, debt) and sexual yearnings call you Tues. night to Fri. pre-dawn (PDT). I'd go slow in these, especially in finances and sex, as the ultimate result could disappoint, despite early success. Still, career success (and favour in legal battles) awaits you Wed. through Thurs. noon. By the way, romantic and career zones, "held up" since last July, will now move forward. But don't start big new projects, as next week begins another Mercury retro period of delay and indecision – in the same area, career. Overall, a change this week has you "switching horses" soon in career, ambition and love situations. Friday/Saturday bring the central theme of this month, and of the whole year ahead – international, cultural, intellectual, advertising, publishing, media, educational, legal and similar pursuits – which will be chock-full of good fortune for you. Still, start nothing yet – cast your eye on an old, cherished goal in these areas.

AQUARIUS   Jan. 20-Feb. 18
This month, and especially this week, bring deep and important changes to your life. (These changes might only be sparked or begun now, and could mature, play out fortunately over the 12 months ahead.) Friday/Saturday get the ball rolling in earnest: you might change your lifestyle, plunge into research or detective work, alter your investments, or make a new one, take on debt, even leave one partner for another. (Careful here, as an extra-marital affair would excite and succeed for about a year, but what kind of wasteland would be left? If you're terribly unhappy in your marriage, leave the marriage – but don't use a lover as a catalyst, or you could regret it. Just leave on your own.) Sex, intimate bonding, even pregnancy, could change your life. So might a lifestyle decision, or a health requirement. Earlier, tackle chores and protect your health Sunday morning to Tues. eve. Take care with tools, computers, driving Monday night. Relationships grow large, exciting, Tues. night to pre-dawn Friday. You might meet the person who will later change your life. Start no new, big projects now, especially in legal or travel or intellectual areas, as next week brings delays and indecision about these.

 PISCES   Feb. 19-March 20
Sunday morning to Tuesday eve brings romance, creative surges and speculative urges, charming children, beauty and pleasure. The earth is like one big poem. However, back away Monday from mid-afternoon to midnight, as stress levels climb. Tackle chores and protect your daily health (eat, dress sensibly) from Tues. night to pre-dawn Friday (PDT). Don't buy machinery, tools or computers/software before 1 pm Wed., nor after 1 pm Thurs. Friday/Saturday bring this month's (and year's) theme to a peak: relationships, fresh horizons, relocation, fame, dealing with the public, negotiation, litigation, agreements, co-operation, diplomacy, enemies and challenges. These (except the last two) are tremendously fortunate for you now to next September. Some Pisceans will marry. Some unhappy Pisceans will separate or divorce. Both Friday and Saturday are lucky, and they might start a relationship or a situation. However, let life or "destiny" start it. One exception: if you're returning to a former relationship or opportunity, or want to contact someone from the past, go ahead. Brand new projects face a 3-week period of delay, indecision and mistakes, so be patient. All is well!
The End.
Sorry, CHAPTER SIX of  "1969" isn't ready yet.