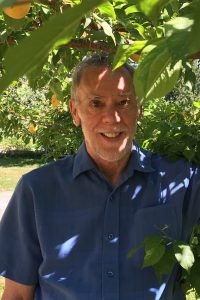 "THE  FUTURE  IS  NOW"
Please Note: If you are viewing this on a mobile phone, the Translate buttons and World Clock will appear at the bottom of this site.  (请注意:  如果您在手机上看到这一点,翻译按钮和世界时钟将出现在这个网站的底部。)
My email:  suningem@gmail.com
All times/Dates are PDT – Pacific Daylight Time zone. PDT is eight hours before Greenwich England (BDT). For example when it is noon PDT here, it is 8 PM in England – and 4 AM the next day in China. You can Google 'time zone converter' for your own zone.
"NO DOUBT THE UNIVERSE IS UNFOLDING AS IT SHOULD." ~ Desiderata
START NOTHING: 6:48 am to 7:48 am Sun., 7:29 pm to 8:11 pm Tues., and 2:02 am to 5:40 am Fri.
PREAMBLE:  Hmmm. A pretty short one. There is an AFTERAMBLE, though.
WEEKLY FORECASTS:

    ARIES:  March 21-April 19
Chase money, buy things. You're talkative, a bit restless. Casual friends (e.g. the clerk at the corner store) treat you with affection, might even flirt. This week and next are one of the best times all year to talk with your spouse or business partner, especially about money, a large purchase, and/or intimate matters. Bosses remain impatient, temperamental, but you remain ambitious — if you can satisfy/assuage their impatience, you might earn a promotion. The whole concept of career, ambition, social standing, relations with prestigious people, etc. — these have grown more important to you since March, and will put you on an up-ramp to your worldly goals if you work hard.
Sunday dawn (PDT) to Tues. eve brings popularity, flirtations, happiness and optimism. A wish could come true in money or intimate zones — grab an opportunity. But be careful, also, up to and including Mon. afternoon — give gossip a wide detour, and stay away from hospitals, gov't, management corridors. Retreat Tues. night to pre-dawn Friday. Contemplate, rest, plan, be charitable, spiritual. These few days flow smoothly, so rest up, maybe make some investment or lifestyle decisions. Your energy and charm return strongly Fri./Sat. — you can make headway with research, investigation, investments, debt reduction, and sex, especially where these are tied to your career or dealings with someone important. But don't speak/write impetuously, nor argue, esp. Saturday.

    TAURUS:  April 20-May 20
Your energy and pizzazz remain sky-high, Taurus! Get out, see and be seen, display your unique skills (artistic talents and personal relations are high on the list) — be a leader, propose projects, ask favours, do something significant. You're a winner now, and you're in charge of your life — charge ahead! Soon, mid-May, you will enter 7 to 8 years of "super focus" on your career, social standing and ambitions — but wise Taureans will wait until November (2018) onward to launch major practical ambitions. Until then, learn, study, travel internationally, clear up any legal vines hanging on you. Your money luck remains nicely buoyant. Avoid gossip — you might have some communications with gov't, institutions or "head office." Continue to avoid lawsuits.
Speaking of ambitions, Sunday dawn (PDT) to Tuesday evening channels you into this very area. This ends, Tuesday, with a powerful opportunity. It may seem small, or it might only seem to be the relationship matter, e.g., an introduction to someone. But it has great potential. Be cautious Monday when your money and your hopes might be living in two different worlds. Same day, and a bit of Sunday, be quiet and ethical – a legal or love matter might hit a pothole. Wishes and hopes come true Tuesday night to predawn Friday – expect entertainment, social delights, popularity, optimism and flirtations. Grab happiness – you deserve it. Retreat, rest and lie low Friday/Saturday. Be charitable. Until late afternoon Friday you can achieve deep agreement with a loved one or a lawyer. But after this and all Saturday, conversations become contentious: let others speak, reveal themselves. You watch, listen and wait.

    GEMINI:  May 21-June 20
Continue to rest and lie low, Gemini. Your health is a little weak, your body and mind a little weary. Catch up on all you've neglected and the background chores – e.g., do your taxes, call or visit people you've neglected, etc. This whole area — management, government relations, charity and spirituality, health/energy levels, inner self and contemplation — will be transformed in mid-May, for 7 to 8 years. You will grow to actually like all these governmental and background interests. (There's more on this in the April twenty-nine column.) Despite this week's low energy, you will continue to experience a mild streak of popularity and a number of "good hair" days. People want to hear your opinion. Your sexual side, which has been very prominent since late March, continues that way until May 15. Avoid extramarital temptations.
A sweet, mellow, loving mood steals over you Sunday dawn to Tuesday evening. This interval contains one really good opportunity in work, health, or machinery areas Tuesday. But earlier, you could find that your hopes and your assets do not support each other. Still, higher ups favour you Monday– show them how affectionate and understanding you can be. You can climb the ladder of success Tuesday night to predawn Friday. Higher ups welcome you, coworkers cooperate, and lots of little chores get done very easily. Not the worst time to angle for a future (or immediate) promotion. Your optimism rises Friday/Saturday. These are both social days, and you'll feel socially happy, but remember you are in a low charisma month, so enjoy what you can. You might have a quietly brilliant investment or lovemaking idea Friday — but small circumstances get in the way. To be safe, don't invest, nor chase someone you want to be your lover. Just be patient.

    CANCER:  June 21-July 22
Wishes can come true, Cancer. Your popularity remains high, social joys and flirtations call you, and optimism fills you. This is a good time to envision your future, and to enlist good friends in your cause. Relationships continue to be deep and changefull (since late 2008) serious and partnership-oriented (since last December) and hot, intense, ambitious and impulsive (since mid-March). That last "hot" influence only lasts to May 15, the other two last for years to come. Dawn Sun. (PDT) to Tues. eve brings secrets, lust, power corridors and power levers, investments, major finances, research and investigation, medical demands, possible lifestyle changes. Initial  problems late Sun. through Mon. afternoon (disagreement over your ambitions, and a possible ethical, legal, travel, educational or love conflict) — but these are followed by a great meeting or opportunity Tues. — probably a love/romance opening, or a creative or risk-taking action. Mellow wisdom flows over you Tues. night to pre-dawn Friday. Tackle far travel, educational, publishing, cultural, legal or similar issues — success looks almost certain! Speak of love with someone.

    LEO:  July 23-Aug. 22
Your career remains in clear focus, Leo. Charge after opportunities (or create your own) in status, worldly standing, prestige relations, career and business situations. Propose projects to higher-ups, seek media attention, angle for a promotion, take on community responsibilities. If you're contemplating becoming a parent, start attending those parenting courses. Work remains hard and intense (and you realize major things are occurring here, for years ahead). You speak and think wisely. Someone, probably female, is proving to be a good friend… and a friendly romance might come. Relationships fill Sun. dawn (PDT) to Tuesday eve.
A Tuesday tug-o-war between your career and outside duties, and your home and familial responsibilities, could lead to a sudden break-through or opportunity. But earlier (Sun. eve to Mon. afternoon) you might face an ethical dilemma at work, and/or "wrong hopes" about sex or a financial action — wait on these, don't act. Those things, sex and finances, fill Tues. night to pre-dawn Fri. — and in benevolent ways! Be honest, ethical in sex, but do go ahead. Financially, you can make some profitable commitments, or choose a new, effective direction. Do so! Friday/Sat. bring wisdom, loving feelings, social rituals, law, international affairs, learning and intellectual pursuits — and present you with problems in these things (likely work demands interfere). One good spot, Friday:  your work efforts, your career and your foundations (family?) work together to bring you to your deserved place.

     VIRGO:  Aug. 23-Sept. 22
Your mental side (not your analytical, detail-oriented side, but your wide-thinking, profound, compassionate and thoughtful side) blossoms now. This is a good time to buy travel tickets, to attend school, write your opus, publish, seek fame, use statistics, attend social and cultural venues/rituals, or fall in love. Mid-May will bring 7 years of change to this area — could steer you into working in these zones. (For instance, being a customs agent, an academic, a lawyer, publisher, etc.  More on this in the April 29 column.) So in your actions now, look ahead. Work and health concerns fill Sun. dawn (PDT) to Tuesday eve. Until Mon. afternoon, conditions might confuse you, but you might also be able to form an ambitious association. Realize sex and romance are different: both might have difficulty Sun./Mon. But Tues. brings a good communication, love/friendship or travel opportunity — perhaps, for some, to a place where you might reside in 2019. Also a good day to buy a car, machine, etc.
Relationships face you Tues. night to pre-dawn Fri. This whole interval flows smoothly and fortunately, so if you're single, get out there! Fine "partnerships" can be established in many areas, practical and emotional. Be diplomatic, willing to relocate or "move over" to their side on an issue. Life's mysteries, sexual lures, financial commitments, research or detective work, health demands, lifestyle choices — these arise Fri./Sat. Be cautious Friday night, Saturday, as obstacles and losses exist. But Friday daytime can bring a message or information source that enlightens, helps heal your worldview, or provides a possible legal solution.

    LIBRA:  Sept. 23-Oct. 22
You're in the midst of a month of mysteries, sexual lures, financial commitments, research or detective work, health demands, lifestyle choices and, overall, life alterations. This area will change dramatically by mid-May, into 2026. (Read more in the April 29 column.) You will be likely, for 7 years, to combine romance and sex as never before — but will need to be careful with debt and investments. You'll start to get a thrill from detective work — or forensic shows, books. You might also lean toward love with a Taurus. (Think long and hard about this one.)
Until mid-May, some friction or temper on the home front could strain marital relations, so step softly. Understand someone's drives. Others communicate willingly, so talk to your spouse, etc. You carry a sweet wisdom with you now (to May 19) so talk over long-term goals, love, etc. Romance swells Sun. dawn (PDT) to Tues. eve. — but it faces some obstacles, esp. Sun. night and into Mon. afternoon: 1) another disagrees, perhaps unknowingly, with your domestic or security arrangements or plans; 2) a work-ethics conflict, or a wee bit of illness. Tuesday holds a money opportunity. Tackle chores Tues. night to pre-dawn Fri. You'll get a lot done, as everything runs smoothly. You're putting yourself in line for a pay raise, though it might not come until July/August. Relationships fill Fri./Sat. — a "stranger" might show you how to fix/cure a domestic problem, Fri. Be diplomatic with everyone, co-operate, sidestep arguments. Saturday ends peacefully.

    SCORPIO:  Oct. 23-Nov. 21
Relationships fill this week and next, Scorpio. To succeed, be diplomatic, co-operate, jump on someone else's bandwagon, declare loyalty, etc. This interval also sparks such things as public dealings, fame, negotiations, agreements, litigation, relocation, partnerships, opportunities and fresh horizons. Mid-May will begin 7 to 8 years of excitement, changes, unpredictability, and "eccentric friendships" in this relationship zone. Life will be interesting! Communications are quick and sharp (and essential) in the workplace until mid-May. A sexual link remains sweet (or if you're married, love-making is tender, sweet) until May 19.
Be home or putter around the 'hood Sun. dawn (PDT) to Tuesday eve. Hug the kids. Through Mon. afternoon, work and restlessness don't serve each other; nor do a gamble and an investment; nor romance and intimacy. But Tues. offers a great relationship or agreement. Romance, beauty, creative and speculative urges, beauty and pleasure bless you Tues. night to pre-dawn Fri. Plunge into these! (Not for marriage but for fun — marriage urges need a second look, late May onward.) Tackle work, protect daily health Fri./Sat. Don't buy machinery, and be careful with work relations, communications with (other) employees. Read instructions carefully. Best Fri. before 4 pm (PDT) — a love declaration (silent, accomplished by touch, gesture) or co-operation, communication, with future money the object.

    SAGITTARIUS:  Nov. 22-Dec. 21
The general focus lies on work, dependents, machinery/tools, and daily health. (This area will change for 7 years, starting next week. Your work will likely involve more communications, travel, computer/internet/AI, telephony, distribution or logistics.) You are still receiving or sending words of love. And another is (or others are) sweet, gracious toward you until late month. Some of you are engaging in casual, sensual intimacy with someone who mildly interests you, but isn't your life love. This is fine, as long as he/she knows where you stand, what you feel. Make sure.
Errands, communications, easy daily chores, casual friends and travel fill Sun. dawn (PDT) to Tuesday eve. Sunday/Mon. are problematical, could irk you with romantic refusals and/or a love-domestic conflict, or a disagreement because someone is insecure. Tuesday offers a work-related opportunity connected to management or the gov't. Be home, hug the kids Tues. night to pre-dawn Fri. Enhance security, garden, landscape, repair, decorate, sign a lease, etc. — all goes well, so march forth! (Decoration, painting, a little dicey Thurs. morn.) Romance, beauty and pleasure raise their gaze Fri./Sat. and rest it on you. But before you celebrate, realize Fri. night and Sat. hold irksome obstacles — keep your temper! (Most obstacles involve pleasure/romance compared to, conflicting with, your desire to possess.)

     CAPRICORN:  Dec. 22-Jan. 19
Ah, sweet romance! Life is beautiful, poetic, you see beauty in the opposite sex (or same), you feel adventurous, calm, creative, ready to take a chance. Next week onward to 2026, an element of unpredictability, electricity, capriciousness, and "ready friendship" will fill this zone of romance, beauty, etc. You might begin to make money from creative or speculative tasks. One major change: the last 7 years of tension in your home, family, now dissolves… not overnight, but soon, soon! (Until mid-May, lots of discussion on the home front.) Your workplace and co-workers remain affectionate until May 19. If I gave you any advice for the next two weeks, Cap, it would be to stay calm, and not lord it over your family.
Money, earnings, buying and selling, clients, bargains, casual sex, memorizing and rote learning fill dawn Sun. (PDT) to Tuesday eve. This is a rough road until Mon. afternoon, filled with a domestic problem/chore, and uncertainty or worry about work relationships or communications. After this, though, an affectionate conclusion, and a social/romantic/creative opening Tues. — walk through. Errands, easy chores, calls, mail, trips, visits, paperwork and casual friends fill Tues. night to predawn Friday. Everything goes well (except, perhaps, a co-worker romance) so march ahead. Be home, at least in your thoughts, Fri./Sat. All week, culminating Fri. daytime, a wish can come true in love, creative zones, speculation. But Fri. eve and Sat. confront you with the temptation to rule everything and everyone in your home — don't. Be patient, use a trick you might have learned at work — how to get people to work better by pulling back a little.

     AQUARIUS:  Jan. 20-Feb. 18
The general accent lies on your home and family, roots and foundations, Aquarius. This includes kids, garden, landscaping, renovating/decorating, nutrition, Mother Nature, "vegging out" and contemplating the world. From mid-May to 2026, this domestic zone will grow increasingly important to you. You might bring children into the world, or immerse yourself in a real-estate or other food-shelter industry, or work from home, etc. Now to May 15, avoid dark alleys and belligerent people — and gossip, or actions/words that can impact your reputation. Though it's still in its "infancy," a romantic streak sweetens your days, and might soon blossom into something big and full. You're a bit restless, want to travel and talk — but let your home rule in decisions.
Your energy and charm rise to a nice peak Sun. dawn (PDT) to Tues. eve. You might have to withhold your speech or written missives Sunday, early Mon. Love, romance or a pleasure/beauty project might be delayed due to money issues. But Tues. opens a door to career success — plunge through. Money, earnings and payments are the issue Tues. night to pre-dawn Friday. All's lucky here, so charge ahead with purchases, cultivate clients, ask for a pay raise, etc. You won't find romance, but you might find sex. Errands, paperwork, travel and communications fill Fri./Sat. Be cautious, as neglected chores, hidden resentments or other barriers could trip you up. However, your family/residential security climbs.

    PISCES:  Feb. 19-March 20
The general accent, this week and next, remains on easy but busy chores: errands, mail, calls, visits, media, short trips, casual friends, paperwork. A man, or male energy, aids and befriends you until mid-month. (So too, in a much longer way, do lawyers, academics, far travel, and, all-round socializing and hoping. Many of your deeper wishes will come true as the next few years pass.) Your home remains affectionate, your kids entertaining, until May 19. Discussions involve money, earnings and possessions. Seek solitude, rest and contemplate Sun. dawn (PDT) to Tues. eve. You need to catch a second breath.
Money, earnings, buying or a sensual link conflict with your morals or philosophy Sun./Mon. But a good opportunity faces you Tues., in legal, intellectual, communications, far travel, cultural or love areas. Your energy and charm, effectiveness and clout, return Tues. night to pre-dawn Friday. Good luck rides with you — start something significant, ask favours, present proposals, be a leader. Friday/Sat. bring earnings, buying/selling, possessions and sensual attractions. A good idea, not so much brilliant as deep and durable, marks Friday. It could even start a new life philosophy for you (but not necessarily). A Scorpio, or a Capricorn could play a role. But minor things hit turbulence and/or refusals Fri. night and Sat. — not a good time to socialize, communicate, or chase money. Be cautious with big purchases.
The End.
AFTERAMBLE:
Most mysteries in life are the result, directly or indirectly, of evil. Just look at Washington — do any of us really understand what's going on? Layer after layer of mystery confound our attempt to know who's wrong and who's right. Layer after layer of bad acting, one-eyed motives, and dishonesty.
***   ***
Awhile ago I wrote a bit about the ennui that permeates the political and bureaucratic classes (with academics and professionals waveringly close)… Months before, I had written that the FBI was not only corrupt at the top, but at the bottom, too. The best recent example of this has been the mass shooting of 17 students at Stoneman High School in Parkland, Florida. The FBI and other authorities were alerted to the danger in full and detailed warnings which named the (future, imminent) perpetrator, multiple times by different citizens, and by the school itself. Yet the FBI did nothing. Several levels of command were involved and aware of the warnings. But they did nothing. This is lassitude, ennui and lack of compassion raised to a criminal degree. The bothersome thing (besides the kids) is the striking uncaring of the FBI and other bureaucratic organizations. I think this wave of ennui began with Bush Jr. and proceeded through Obama's years, which was why North Korea was left unsolved, Iran was paid off, and federal agencies bloated their budgets yet accomplished little. In a bigger picture, this marks a stage in the decline of a great nation. It will pass, and the nation (America) will rise again — but how soon? This ennui — rather, the public who suffered from its coldness and lazy cruelty — was the reason Trump became president,
***   ***
G'ever notice that California and Washington State have offered the fiercest opposition to Trump and conservative/practical ideals? First, they tried to block [and succeeded in delaying for months] his immigration bill; then, they declared themselves sanctuaries for immigrants, and are locked in legal battles with the President right now. Not Oregon — Oregon's Sun is in Aquarius, usually a sign of revolt. But Oregon's name, "O," is Cancer, and its moon is in Cancer. Cancer is the sign of patriotism, and Cancers rarely rebel against their parents — i.e., the Federal gov't.).
(President Trump is a Gemini. California is Virgo. Virgos feel overwhelmed/dominated by Geminis.  Washington State is Scorpio, and Scorpios fears Gemini. Oregon is Aquarius, the sign of rebellion, but Aquarius loves/harmonizes with Gemini.)
In Canada, the far western province, BC, rebels most fiercely against Prime Minister Trudeau and his practical/conservative policies — e.g., the blocking of the TransMountain pipeline. In  America, the far western states, Washington and California, have fought vigorously against Trump, in high profile ways. In both cases, these western regions have been willing to defy federal law. This indicates that character, personality, even beliefs, are determined by geographic forces.
(Yes, other states defied the White House, but WA and CA stood out in speed, fervency and vehemence.)
We all accept such geographic differences in a broad way. Peoples of the north — Canada, Britain, Denmark, Scandinavians — tend to be quiet, reserved, polite — whereas peoples nearer the equator — Mexico, Central/south America, Italy, Spain, Middle East, etc., tend to be  volatile, outgoing, and "run hot."  Oddly, northern peoples with their reserved personalities, are also very sexually free, whereas the "hot" nations, who often brag about or display their sexual assertiveness, are often more sexually repressed than northerners. The hotter regions also birthed repressive ideologies (Christianity, Catholicism, Islamism, hi-jabs, etc.). (I'm no historian, so northern religions might have also been quite repressive — I'm not sure. Calvinism, for instance.)
Is it that these equatorial types do run so hot sexually, that laws and clothes and cultural/religious barriers had to be erected to hold them in place? That would imply that the northerners have a low sex drive, which has never needed repressive measures.
***   ***
BTW, e-mailers continue to assail me for my supposed approval of, support for and downright liking of Donald Trump. I've been labelled an old man conservative, a Hillary-hater, out of date, etc. This is probably the tenth time I've said this: I am a liberal. I believe not only that borders should dissolve, but nations also. I think within 200 years, we'll see an international coalescing of power and hierarchy, with city states freckling the globe. Despite this future "world government", which in a sense is a concentration of political power  — or perhaps due to it — we will move more and more toward self-government. Merchants, money handlers and power types already operate on a worldwide scale. This concentration of power to a world-wide but elitist level can only exist simultaneously with increased self-government/self-freedom if we develop a different "self." I think we will.
***   ***
I also get emails accusing me of vilifying Hillary.  These writers ignore my earlier warnings about Trump, even before he was elected. My criticisms of his morality and ethics, of his "university" fraud, etc. My warnings that he would be tied in legal knots until Nov. 2018, his potential for paranoia, his "Mussolini" attitude, etc. But, that said, I continue to assert 3 things: 1) he was a better choice than Hillary, because she is and was immersed in hidden crime, whereas Trump's crimes are obvious, so easier to deal with; 2) Trump is a catalyst of fate (as my April 8 column showed) and a necessary "pain" in Washington's crud of self-aggrandizement, a pain that, as we're seeing, causes the cozy walls of Congress, the FBI, DOJ, et al, to shake and shiver open, exposing the corruption within; 3) the slow destruction and impoverishment of "middle America" would have continued unabated under Hillary, until it might have reached the level of civil revolt or war. Trump deflates this looming balloon of civil unrest by heightening it early, bringing it to the surface, rather than letting it fester. As I've written several times, I am a liberal, a democrat in beliefs. I rooted for Carter, Kerry (a dud) and Obama. I didn't root for Bill Clinton, because he was so obviously slimed with his own sins (and unrepentant to this day). At present, I still believe in liberal ideals, but am saddened that the Democratic party is so laced with crime and hypocrisy. Hillary, in running, prevented a stronger Democratic candidate, thereby assuring Trump's victory. Ah, I'm tired of all this useless arguing. I suspect I'm a nicer person when I forget about politics!
/30/