IF YOU ARE ON A CELL PHONE, THE ADDED FEATURES (PLATFORMS, SHORT STORIES, YEAR AHEAD, ETC.) CAN BE ACCESSED FROM THE TOP LEFT HAND CORNER (STACKED LINES). ALSO, THE 'TRANSLATE' & WORLD CLOCK WILL APPEAR AT THE BOTTOM.
在手機上,添加的功能(平臺,短篇小說,提前一年等) 可以從左上角訪問(堆疊線)。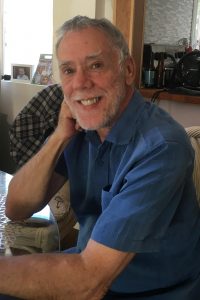 *** All times / dates: Please remember that all time references (e.g., "dawn") are PDT – Pacific Daylight Time zone. You can refer to the World Clock in the sidebar for more listings or Google 'time zone converter'.
Email: suningem@gmail.com
(NOTE: the phone # under "Readings" above, has been fixed. Sorry for the confusion.)
Tim's YouTube link:  Unveiling Astrology
Unveiling Astrology Part 2
START NOTHING: 7:56 pm Sun. to 0:56 am Mon., 2:10 am to 5:28 am Wed., and 10:51 am to 11:48 am Fri.
PREAMBLE:
ALL SIGNS: the Mercury Retro phase, with its delays, mistakes and indecision, ends Sunday, so we can charge ahead with new projects, relationships and major purchases — though I'd advise waiting until May 18 onward to avoid some difficult obstacles and conflicts May 15-17. (More on this below.)
***
Remember I predicted the banks would suffer due to problems with real estate caused by their closing of branches? Well that hasn't exactly happened, but economists in the US and Canada are warning that the pandemic inspired cocooning (working from home) and the consequent emptying out of office buildings will hurt the banks, especially smaller banks, which are a feature of the US system. These empty offices are generally mortgaged by the banks, and in a significant number of instances, the banks will not be able to collect on these loans. They estimate that Canadian banks could lose 10% of their value, and assert that American banks have probably already lost 20% of their value, which has not totally been reflected on the stock markets.
***
You might remember that about a year or so ago, I decided to keep my REITS (real estate investment trusts) through the rising interior to this rest rates, hoping that the generous dividends these REITs pay would compensate for a decline in stock price. Well, that was a stupid decision… I lost about $100,000 in March from these declining REITS (they fell about 25 % in a few days) while my total return from dividends prior to this was about $48,000, leaving me with a net loss of over $50,000. So I might be an astrologer, but sometimes I'm also an idiot.
***
BTW, when I kept talking about an entirely new tech coming from 2023 to 2043, I mentioned fusion as one probable result. I also should have mentioned Artificial Intelligence, it just slipped by me…3 major planets are changing signs now: Pluto leaves Capricorn and enters Aquarius for 20 years (bringing the new tech, fusion, AI, etc.). Saturn has just left Aquarius and entered Pisces (where it is already squelching inflation, as I predicted) and the planet Jupiter, this Tuesday, leaves Aries and enters Taurus (signalling a year of benefit to Taurus, including optimism and sexual and financial good luck). (The very day after Jupiter enters Taurus it squares [fights] Pluto — telling Taurus people, at least, that their good luck will come at the "favour," or with the "permission" of Pluto (high tech, etc.) (See next item for more on this.)
***
This is a rather major week, with 3 significant planetary aspects: Mars trine Neptune Monday, Jupiter square Pluto Wednesday, and Mars opposition Pluto Saturday. This might — might — signal the end of, or a significant set-back in, Putrid's attempt to murder Ukraine. Notice Pluto, which rules nukes, is involved in 2 of the 3 aspects. Mars, ruling war, is in 2 of the 3 also. Jupiter, which rules politicians and international affairs (and legalities) is only in 1 aspect. This Jupiter aspect might be interpreted as politicians and International rulers opposing Pluto (the death and nuke planet). Unfortunately, in this aspect, Pluto is stronger than Jupiter, i.e., Pluto "wins." The last aspect, Saturday's Mars opposite Pluto, is somewhat reminiscent of WW II, as it involves the sign Leo (the kingly right to war).
Whether a winner or a loser, Putrid will be emotionally un-energetic, "flagging," from last March ('23) to 2025. His population will grow skeptical. His wife will deny him easy access, might even wish for (or if brave, demand) separation/divorce. Next week, Putrid will "re-engage," ramp up his war efforts.
In your WEEKLY FORECASTS below, I have tried to address these major aspects rather than delineate day-by-day stuff. In many cases, these major developments or "turns," might be hardly noticeable, but they will increasingly affect you over time, so that a year from now, or 10, you'll look back and say, "Oh yeah, things did change."
***
ALL SIGNS: The Mercury retrograde period, which has caused confusion, delays and mistakes, ends today — May 14, 8:17 pm PDT — so we can all get back on our bicycles and charge ahead. However, these retrograde periods are often followed by a few days or a week or two of uncertainty, because the last 3 weeks of confusion and dismay were unsettling enough that we still feel a little confused going forward. This time, I would wait until May 18 to start new things, as the planetary aspects are "bad" until then. There is one exception: if you "go forward" the night of May 14 (Sunday) to Monday morning (PDT, 8:20 pm May 14 to 6:44 am May 15) — and if the focus is on investigation, secrets, spirituality, gases, flame, fire, gas engines, pyrotechnic displays, dancing, extravagant stage or film displays/settings, watercolour painting, pastels, gossamer cloths, or a sudden, huge love attraction fantasy, liquor, nightclubs, ocean voyaging, sushi or other butchering of marine life, rescue of masses from hostile conditions (e.g., Sudan evacuations) firefighters, lava lamps or similar things, then you can make a very lucky "start" Sunday night to Monday morn.
Otherwise, wait for May 18 to begin new projects, relationships or major purchases.
***
No doubt the universe is unfolding as it should. — Desiderata.
Looking forward, nothing's destined; looking back, all was destined. — Tim.
There are as many paths to enlightenment as there are souls in the universe. — Tim.
Arguing is a form of attachment. — me again.
Life is what people do. — Jill.
Marrying two seniors, who had separate childhoods and grew up in different directions: to entwine their lives is like trying to weave two stiff-limbed trees together.
***
WEEKLY FORECAST:
  ARIES:  March 21-April 19
This is your last week of chasing money, Aries. Make the best of it. Delays have ended. (In truth a money project or scheme or contact seems to continue with good effect until June 11, but with less energy. Soon, next week onward, you'll travel and write and communicate more, which somehow links in to this "extended money thread.") Wait until Thursday or Friday to launch anything important, esp. in money areas. It's your last week, also, of "domestic friction" or of being tied down to family and property duties. A nice romantic streak starts Saturday, but don't jump yet. Sun./Mon.: home security, gov't make a beneficial combo. Wed.: your money and your "society" conflict. Sat.: strange but deep development in romance: do you choose light, or deep?
Lie low, rest, ponder and plan Sunday. Your energy and charisma soar Monday to pre-dawn Wed. Someone says no to a love, party, or co-operative project Monday. Tuesday   "floats;" not the best time to chase goals, but a fairly good time to edit, prune, make clear decisions. Chase $ Wednesday dawn (PDT) to late morning Friday. Wednesday's rough, needs caution, yet holds an unexpected lucky twist. Thursday, Friday are smooth, productive. Decide whose side you're on Saturday. Romance enters, but don't dive in before Sunday (May 21) — negative reactions hover Sat. — steer clear of tawdry or violent "scenes"
  TAURUS:  April 20-May 20
You're in charge, Taurus. Your energy, charisma and clout are at a yearly high. For the last few weeks, I couldn't add "effectiveness" — but I can now. So charge ahead with new projects or new horizons. The period of mistakes and delays is over. (Though you might be wise to wait until May 18 to act — or even better, if your focus is on money or a sensual liaison, to wait 'til May 22. Communications and travel lead to mild good luck and affectionate responses. This is a powerful week: Sunday/Monday favour a boon from gov't, or communications that help a wish come true. Wednesday features a clash between your ambitions (esp. $ ambitions) and your bosses or other VIPs. (The VIPs will win, so proceed cautiously, diplomatically, or delay your actions one day, to Thursday.) Saturday might revolve around a "competition" between 6our home, family or security interests, and your career objectives or a "dominating partner" or boss.
Sunday's for happiness. Rest, lie low Monday /Tues. Your energy and charisma surge upward Wednesday to noon Friday. Friday pm and Saturday are for shopping, money, sensual attractions.
  GEMINI:  May 21-June 20
It's your last week of low energy, gov't dealings, management discussions, and quietude, Gemini. Major developments can occur: Sun./Mon. — great career/$ opportunity (or $ from a water or gas situation; friends or well-wishers involved). Wed. — assets, $, and the law/ethics don't agree. The law will win, and competitor (or partner!) loses. Sat. —  a fight between friends, others, might be subtle, almost invisible, but it's deep and could lead to harm. Stand by, watch but don't get involved. You might change your communications style. These influences are planetary, so they can cover more days than those listed.
Sunday's for ambition. Happiness, social joys, wishes fill Mon./Tues. Retreat, lie low, contact gov't or "head office," ponder and plan Wednesday to noon Friday. Your energy and pizzazz return Friday pm, Sat. — and the weeks ahead feature You! (As your lucky month begins May 21.)
  CANCER:  June 21-July 22
This is a pivotal week for many people, Cancer. I can only give you a hint, as the aspects are complex, and tend to be "in force" for longer than the dates I'll mention. Here goes: Sun./Mon. — friends and optimistic wishes are given a boost or please you via communication or travel. Tues./Wed. — work duties (or health conditions) fight romance, or intimate wishes. Fri./Sat. — financial tug-o-war (do you go for short-term gain, i.e., income, or long, i.e., investment?). Your bosses fight your love life. All this might be confusing, but it's the best I can do in such a short space. Suffice it to say major developments are afoot. In your case, these sometimes dire developments can actually benefit you, and your social life.
Sunday's intellectual, understanding, gently loving. Pressure, ambition, status and career arrive Mon./Tues. Happiness, optimism and popularity surge upward Wed. to noon Fri. But only Thurs./Fri. Are lucky. Retreat, rest, ponder and plan Friday pm and Sat. Give trouble a wide berth Sat!
  LEO:  July 23-Aug. 22
This is your last week of career and status pressures, Leo. These concerns will meet the best luck in 12 years, this Tuesday to May 2024. Now to early June, the gov't treats you well, so apply for grants, etc. Remain wary of belligerent people and "dark alleys." Three major planetary aspects occur this week, and altho' I'll name the days the aspects occur, each will generally affect the entire week. First, May 15: a beautiful chance to combine secrecy and research, to dig deep and find treasure: good investments. May 17: your ambitions, your status and career, collide with your partners, spouse, or other (usually co-operative) people/situations. Be flexible, realize those opposing you will not relent if you oppose them. (Good advice, actually, until 2043 — 20 years.) May 20: gentle love, wisdom, versus flaming romance. (In this case, you have a chance to combine the two, into a major, powerful relationship.) BTW, for 20 years ahead, partnerships in real estate, farms, food, children's products and domestic "stuff" could prove to be powerful Money-makers.
  VIRGO:  Aug. 23-Sept. 22
It's your last week of wisdom, gentle love, of wide views and learning, international affairs and far travel, Virgo. Your social life, which featured males (or aggressive women) the last few weeks, will now also include females and affectionate males (to early June). Three major planetary aspects occur this week. (Each, though occurring on a specific date, generally affects this whole week, and "time to come.") First: Monday, a superb chance to connect with a partner, potential mate, or to relocate, all somehow surrounded by social contacts or motivations, with a strong sexual/financial undertone. Wed. — a conflict between work/health and social hopes, happiness wishes. And Sat. — a tug-o-war between your income prospects and work. I.e. do you chase an investment or financial (or sexual) goal, or remain loyal to — frankly — someone you hardly know, or a job that's about to change?
  LIBRA:  Sept. 23-Oct. 22
Your last week of deep sexual and financial decisions/attractions, Libra. Surgery possible, likely successful. Dig deep: treasure lies buried. Your career picture has been filled with one, impatient bosses and two, potential partnerships that can raise you up. Three major developments occur this week, but you might not notice their effects for some time. Though I'll name the day the aspect occurs, it will tend to affect the whole week — and more. First, Monday: You and a partner or boss could ride a work project to true success, or could start the same, with future success. Wednesday: a conflict between, on one hand, sex, lust, financial benefits, optimistic lifestyle changes and possible medical problems, and on the other, romance, creative urges and sports or beauty-oriented pleasure. It's a choice between secrecy and openness. Saturday: your dawning new social life (Saturday to mid-July) versus your romantic/creative urges. Or, between friendly romance and deep, personal romance. (The "friendly" could lead to marriage, the "deep stuff" to a life [20 years] of romantic thrill, but perhaps not marriage.)
  SCORPIO:  Oct. 23-Nov. 21
Relationships remain uber-important, Scorpio. Your legal, travel, learning media and cultural involvements have been work (or worse) for several weeks, and remain so until May 20, but now to early June a sweet, co-operative influence enters, one that could solve all the problems recently unearthed. Three major planetary aspects occur this week, and affect the whole mid-May period (and far beyond, in some ways). I'll note the days they occur, tho. Monday: a perfect chance to advance a sweet romance, or indulge pleasure, or create something special, perhaps with ties to a foreign-born workmate or an international, legal or cultural situation. Wednesday: a conflict between a relationship (perhaps a "comfy sexual" or "easy income" bond) and your domestic situation could arise. (It's subtle, but you'll see it as the months progress.) Saturday: a tug-o-war between yourself and an aggressive, impatient person, and/or between ambition/work and home/family. Your relationships, new opportunities and relocation prospects, all meet with great good fortune now to May 2024.
  SAGITTARIUS:  Nov. 22-Dec. 21
This is your last week of work and drudgery, Sage. (Sort of — for the entire year ahead will expand your work — but also your reward, your $.) Your sexual and financial and research interests have become quite intense over the last five or six weeks. This intensity will last until Saturday. Meanwhile, though, a much softer and affectionate influence has entered this area…it might finally become lucky for you — now to early June. Three major planetary aspects occur this week; though the effects might seem subtle or "hardly noticeable," they will have long-term results. Each also, although occurring on the dates mentioned, will permeate the week. First, Monday: home, family, property and security concerns flow very well with sexual, romantic or financial goals. Wednesday: a conflict between your communications/travel abilities, your ability to converse with management or gov't, and your expanding work role. Perhaps the gov't "fights" your work goals. Saturday: your intellect, far travel, learning, legal and cultural interests face off against your more superficial contacts and communications. (E.g., between writing a book or chatting with someone, between profound — here based in creativty or love — and daily, quick interactions, esp. with gov't or "head office.")
 CAPRICORN:  Dec. 22-Jan. 19
Your last week of romance, beauty, creativity and pleasure, Cap. (But the year ahead will be filled with lucky "openings" in these areas.) Relationships have been fiery for some weeks, but now a gentle, mildly lucky and affectionate influence "soothes the angry breast" (or whatever Shakespeare said). Delays have ended, so you can charge ahead in most things, tho' I advise waiting until May 18 to start. Three major planetary aspects occur, on May 15, 17 and 20. Each will affect t this entire week, and each will have long-term effects, tho' these effects might be hardly noticeable at first. So, May 15: communications, travel, paperwork or contacts dovetail superbly with a relationship (likely a domestic one?). May 17: romance (perhaps a secret longing) and creative efforts clash with your assets, earning power, and hopes. The "assets…hopes" will win. May 20: your desire to invest or find security competes with your automatic instinct to earn money and to "possess" someone.
  AQUARIUS:  Jan. 20-Feb. 18
It's your last week of feeling tied down to home, or of working on domestic interests. But your domestic, family and property future looks superbly fortunate now through May next year. Your work has been hard and intense for a few weeks. It continues so this week; however, a luckier and more affectionate influence has recently entered and will last until early June. A coworker romance, or enlisting the help of your loved one, is quite possible. Beautifying the home is favoured. Three major planetary aspects occur this week; their effects will permeate the week, and perhaps even the months ahead. Here they are: Monday — work, esp. including travel, paperwork or communications, will boost your luck in earnings. Perfect time to accept employment. Wednesday — a clash between your hopes, esp. hopes around real estate and family, and your need for status, admiration and career. Saturday — you, the stubborn one, face off against a fiery, enthusiastic and also stubborn "other" — could be a mate, a business associate, even a casual stranger. This aspect might also spur you to travel.
  PISCES:  Feb. 19-March 20
The delays of the last 3 weeks end Sunday, Pisces. An intense but somewhat "dry" romantic (or creative) thread continues until Saturday, but now a sweet, affectionate and "moist" note enters this area until early June. The present week is the last one that centres around communications, paperwork and errands. (Though, during the entire year ahead, these will expand  — you could become a writer, or an "inveterate" traveller!) Three major planetary aspects occur this week, and each both permeates the whole week, and sets up conditions for the months ahead. They are: Monday — a superb opportunity to combine your own personality/intuition with your desire to earn $, esp. from art, beauty, pleasure or romantic sources. Wednesday — avoid gossip. Secret or confidential communications with gov't, "head office," institutions, or a therapist or healer clashes with your desire to  appear successful and confident. Saturday — your efforts to earn $ through work seems to be opposed by your need to a) follow ethics, or b) keep secrets. (Not sure what this means!)
THE END.
AFTERAMBLE:
Remember I advised Ukraine (not that any one heard) to bomb Moscow and targets within Russia? Well, finally (months later!) the Uks did so, hitting the Kremlin with drones, bombing a pro-Putrid writer, and bombing a Russian supply depot and a ballistic missile site deep within Putrid's country. (My intent was not so much to defeat Russia, but to bring the war to the Russian people, to turn the citizens against Putrid's war.) The Uks should continue this as much as possible. But why did they wait so long? Was it lack of long-range materiel? Or lack of vision? Most importantly, will it work?
(The key element of my suggestion, probably impossible to enact, was to fill a plane with the cadavers of Russian soldiers, and drop them over the city of Moscow. Rotting bodies in the streets, split open like watermelons, at the shopping malls and the opera. Sound cruel or ghastly? Perhaps, but it's a perhaps necessary message to the Russian people, awakening them to the horrors of Putrid's narcissistic evil.)
(I notice they also ignored my advice on how to defeat the Ruskies on the ground. Ah, well. Of course I'm not a general.)
***
There is some talk now about putting Donald Trump in prison for seditious insurrection — BEFORE any trial. That's of course what the Democrats have done to thousands of Trump's followers —they have already imprisoned the J6 defendants for over two years without trial; this is perhaps what they want to do to Trump: imprisonment without trial for 2 to 3 years. (Of course the term "trial" is laughably and tragically not applicable. These disgusting, raw power, corrupt trials are mere railroads to prison sentences without justice in any form.) If this occurs (imprisoning Trump without evidence or due process) it might be the first step into a second Civil War and a destruction of the American political structure. If he is thrown in jail, I hope America falls apart and ceases to be a nation. In this process, the Democrats will have control of all the heavy machinery: swat teams, tanks and military equipment, bombs and jets, etc. — an almost insurmountable advantage. This is why the present government is trying to convert the army and navy and Air Force into homosexual and trans and woke personalities. This way, the Democrats are preparing the armed forces to be loyal. Otherwise, there's a good to even chance that the military will join the conservatives in any battle… In which case the Democrats would not have a chance of victory.
***
What is the difference between the USA and China or Russia? Just last week the USA (that is, the liberals in charge of the courts in Washington DC) sentenced a man to 14 years in prison for a J6 " insurrection" crime. This man did not even enter the Capital building, nor perform any other trespass. He dd not even leave a safe, permitted public area. As he was being sentenced, juror number eight gave him the fuck you sign with his middle finger.
I would not condemn anyone who assassinated Merrick Garland — or China Joe — or any of the judges or jurors on these J 6 Kangaroo courts. What a disgusting, disappointing nation America has become.
***
I see Chrystia Freeland, Canada's liberal deputy Prime Minister last week welcomed Hillary Clinton with hugs and ooohs and ahhhs. She practically genuflected to kiss Hillary's robes. Hillary, the queen of democratic corruption. Well, now I know who and what Chrystia is: corrupt. A fitting "mate" for the entitled, cowardly Prime Minister. (I regret that I admired the PM, Trudeau, until he showed his absolute lack of democratic principles and his disdain and cowardice during the Trucker's Protest.)
***
She was hard to grasp. She floated away from you with the gentle wave of a jellyfish.
***
All this LGBT alphabet stuff and transgendering and doctors trying to change the sex of children,… My first reaction is repulsion and horror. If you have ever been abused sexually, your repulsion will be even deeper. Many many lives have been destroyed by pedophiles and incestuous parents. When you commit murder you only rob a person of their life. But when you rape children, you rob them of their life, but condemn them to keep living it, condemn them to keep living a life that has been destroyed.
But in some ways I am slowly changing my mind. The present seemingly insane wave of chasing a rainbow of 10 or 20 different sexes, and the deep American desire to pervert the sexes and basically make them interchangeable, might be a prelude or portent of a future many decades away in which human kind becomes only one sex. Many animals such as worms and fish and lizards are unisex, meaning they can impregnate themselves without sexual joining with another creature.
If our future does lie this way, what does it imply about our future civilizations, about space travel, about AI integrated with the human brain, etc.?
***
Jupiter enters Taurus Tuesday (for a year), and Mars enters Leo Saturday (for 51 days). Both planets are volatile and adventurous, and in these positions are "square," or "in fighting form" to each other. We might see a new war sparked, or a sudden, fairly major development in the Russia-Ukraine war. Earlier in the week, Mars/Neptune offers combatants a chance to score a naval victory, or to set up a naval operation/situation that benefits them.
/30/