IF YOU ARE ON A CELL PHONE, THE ADDED FEATURES (PLATFORMS, SHORT STORIES, YEAR AHEAD, ETC.) CAN BE ACCESSED FROM THE TOP LEFT HAND CORNER (STACKED LINES). ALSO, THE 'TRANSLATE' & WORLD CLOCK WILL APPEAR AT THE BOTTOM.
在手機上,添加的功能(平臺,短篇小說,提前一年等) 可以從左上角訪問(堆疊線)。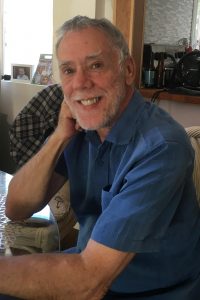 *** All times / dates: Please remember that all time references (e.g., "dawn") are PDT – Pacific Daylight Time zone. You can refer to the World Clock in the sidebar for more listings or Google 'time zone converter'.
Email: suningem@gmail.com
(NOTE: the phone # under "Readings" above, has been fixed. Sorry for the confusion.)
Tim's YouTube link:  Unveiling Astrology
Unveiling Astrology Part 2
START NOTHING: 6:39 pm Mon. to 3:22 am Tues., 6:45 am to 3:31 pm Thurs., and after 11:03 pm Sat.
PREAMBLE:
We should all aim for our main, fortunate goal now to mid-May. For some, this goal has been in sight since May/June of '22. Now we have under 2 months left. In addition, a period of confusion, delay, and "opportunities from the past" arrives mid-April, lasting to May 14. During this period, an old flame or former opportunity could re-appear — yes, if you have nothing going, grab it. But if you want to reach or form a new goal, you're better move quickly!
What's the lucky goal? For Aries, personal and mental expansion, wedding, far travel. For Taurus, a management position or "disability." For Gemini, a life-wish coming true. (Involves group socializing, friendly romance.) Cancer: career, prestige ambitions. Leo, higher learning, far travel, romance with a foreigner, publishing. Virgo: sex and "big money." Libra: marriage, practical partnership, relocation, opportunities in general. Scorpio: work, employment, machines. Sage: romance, creativity, raising children. Cap: real estate, home, family, nature, resting. Aquarius: travel, communications, turning love to friendship. Pisces: money, income, a purchase that aids status, career..
WEEKLY FORECAST:
  ARIES:  March 21-April 19
After a long, long time of restlessness and curiosity, Aries, finally your thoughts turn to security, home, nature and soul. This is secondary, though, to your soaring energy, magnetism and clout. It's a great time to start projects,  esp. those related to home, land, and security. Don't wait too long, as a period of confusion and delay will begin after mid-April (and will most noticeably affect $). Money is sweet now, letting you buy a luxury item.
Travel,  paperwork, communications fill Sun./Mon. As Monday matures, "certainty" is elusive. Home, family, nature, rest, food and soul draw you Tuesday to late afternoon Thurs. It's a jumbled interval, but contains some real nuggets of good luck. Romantic feelings enter Thursday eve through Sat., with powerful good fortune Friday daytime, some upsets this night, and a final loving solution by dawn Sat. If you're chasing someone, keep chasing.
  TAURUS:  April 20-May 20
Continue to lie low, Taurus — rest, ponder, plan, seek spiritual and emotional peace (the last, perhaps, by forgiving someone/thing). Avoid contests of skill or charisma. It's a perfect week for confidential discussions, seeking advice, joining management. Others find you gentle and gracious. A 7-month money flow ends or alters direction now, which also might free you from some debt.
Chase $, buy/sell, embrace a casual love, study something, Sun./Mon. Don't spend on friends/with friends Mon. Errands, paperwork and communications fill Tuesday pre-dawn (PDT) to late afternoon Thurs. Obstacles and solutions equal each other. You might join or hear from people who will become important to you in future 2 or 3 years. Steer homeward Thursday eve through Sat., hug kids, etc. Friday morning/noon is a great time to start a project (reno, pool, garden…) — avoid electricity.
  GEMINI:  May 21-June 20
It's a happy week, Gemini! Your popularity is growing, you're optimistic and friendly, and one or two major wishes could come true — now, or before April ends. Accept all invitations, and make some, too. Join groups of any kind, meditation to politics, dancing to cliff-climbing. Aries or another Gemini might pull you in to a compatible social scene. Your dealings with gov't or head office or institutions improve now. Settle a tax problem before April 10. You've been magnetic, sexually potent, and quick-tempered since last August. That ends now. A streak of flowing money comes now to late May — avoid debt (except to pay it down). Chase your dream, your cherished goal(s)!
Your energy and charisma intensify Sunday to pre-dawn Tues. — start something, emotional or practical. Good for career Mon. Chase money, buy/sell, embrace sex for the sensuality of it, memorize something, Tuesday dawn to late afternoon Thurs. Some bumps, some smooth rides: maybe a pay raise if you're persuasive. Papers, applications, calls, errands, emails — these fill Thursday eve through Sat. Lucky Friday daytime — call, visit, be curious.
  CANCER:  June 21-July 22
The emphasis remains on your ambitions, worldly status and prestige relations, Cancer. The weeks ahead could be one of the most fortunate phases for your career/standing in years. Go all out — display skills, seek promotion, impress potential employers, start a business, etc. But do this soon, as a period of delay, indecision and mistakes will occur mid-late April through May 14. You have just begun 6 weeks of impetuosity, assertiveness, and sexual magnetism. Keep a little bird of caution, premeditation, on your shoulder. Same 6 weeks, you'll be very ambitious — and could grab a big plum from the success tree — aim for this, over all else.
Lie low, rest and plan Sun./Mon. All's well, but don't excuse temptation with philosophy. Your energy and charisma soar pre-dawn Tues. (PDT) to late afternoon Thurs. Yes, start projects! Chase $, buy/sell, embrace physically, memorize something, Thursday eve through Sat. Friday best — could contain a "treasure."
  LEO:  July 23-Aug. 22
Law, higher learning, media/publishing, international affairs and travel, cultural venues, profound thoughts — and gentle love — fill the weeks ahead, Leo. This area is very fortunate now to mid-May, but the peak will likely be the couple of weeks ahead. Jump in, start a lawsuit or buy a ticket to Luxembourg, send your story to a magazine, whatever. Realize a slow-down will arrive about mid-April, so get busy early! (But realize anything you take up here, might prove to be a burden through May 20 — very possibly a lucky burden.) Bosses favour you to April 11.
Sun./Mon. are for hoping, happiness, popularity, friendly romance — enjoy (but don't chase sex, nor invest, Monday daytime). Retreat from the bustle Tuesday morn to late afternoon Thurs. Ponder, plan, seek advice, liaise with civil servants, management types. Investment in "stable industries" a good idea. Your energy and charisma surge upward Thursday eve through Sat. Charge forth Friday — you could execute a master stroke in any of the areas in the paragraph above ("Law, higher learning…").
  VIRGO:  Aug. 23-Sept. 22
The emphasis lies on the deep and mysterious, Virgo. Hidden treasures lie here and there until mid-May, but perhaps more of them now to mid-April. The "treasure" could be $, deep insights/knowledge, sexual joining, pregnancy, strong investments/assets, medical, or life style change. Be willing to research, to react to intuition, and to commit. Information will be available — just ask. Your moral, intellectual side blossoms nicely now to April 11. Bosses suddenly cease their impatient, aggressive mood, and want be "friends." Say yes — they might lead you to that treasure. Sun./Mon. are key, as your ambitions are highlighted — all's good, but avoid seeking co-operation, any "partnership."
Pre-dawn Tuesday (PDT) to late afternoon Thursday brings a celebratory mood — optimism rises, you're popular, and friends delight — enjoy happiness! But retreat Thursday eve through Sat., rest, ponder and plan, be charitable, seek advice. Friday's lucky — you could find/stumble upon a key, a "treasure map."
  LIBRA:  Sept. 23-Oct. 22
Relationships have been excited, on your mind, since at least August, 2022. Now partnering, love, marriage, relocation, and valid, lucrative opportunities, and public dealings, reach an "intense luck" time, to mid-May, but perhaps more strongly now to early-mid April. If you've got your eye on someone or someplace, whether for life-mating or relocating or grabbing opportunities, etc., get going. Be clear, leave them with no doubt about your goal, your offer, your feelings. More than the usual amount of Librans will find their life-mate (or a good business partner, etc.) within the next 53 days. (Between mid-April and May 17, this might be a flame from the past — that's okay.) Potential legal problems dissolve now. Bosses are snarky, impatient until May 20. Intimacy is like a blanket spread for a banquet — so embrace.
Far travel, higher learning, media, and gentle love — the wedding kind — blossom Sun./Mon. Forget chores. Avoid a "sensitive stomach" Mon. Career, worldly standing, emphasized Tuesday morn to late afternoon Thurs. Work hard, and luck will accompany you. Friendly romance, flirting, optimism, popularity, social joys and entertainment arrive Thursday eve through Sat. Best: Friday daytime, esp. for love and "the future."
  SCORPIO:  Oct. 23-Nov. 21
You've worked hard all year, Scorpio. Now the news is two-fold. In one sense, your work expands even more now to mid-May. But in another sense, the intensity dissolves now, so you can take a more leisurely approach. There might be something very worthwhile ahead — a pay raise, better job, great machinery purchase…But if starting a new project or employment, act soon — by mid-April, a three-week period of delays, mistakes and indecision will begin. This week and next, relationships grow affectionate.
Dive deeply Sun./Mon., into research, finances, sexual intimacy, medical decisions and lifestyle changes. Treasure lies buried, can be "owned" by "commitment." Bypass romance. A gentle love, and understanding, mellow wisdom, comes Tuesday morning to late afternoonThurs. Far travel, education, or cultural affairs might blossom. Be ambitious, demonstrate your skills, ask for a "step up" the career ladder, Thursday eve through Sat. Best time: dawn to 1 pm Friday (PDT) — any promotion will do!
  SAGITTARIUS:  Nov. 22-Dec. 21
Ah, sweet romance! You are punching above your weight on the love scales. If attached, your barn can become a tender loving thing. If you're single, you could find the answer to every passion in the next two months. Someone who has been prominent in your thoughts for the last seven months could be the candidate. Same influences bless creative, inventive, risk-taking pursuits. But note that a slowdown or indecision and mistakes arrives mid-April, to May 14. So act fast, forget delays and naysayers. That slowdown period might bring former flame back.
Exciting moments Sun./Mon., as relationships surge. Family might not approve. Deeper stuff — finances, sex, medical or life-style demands — rise to the surface Tuesday to late afternoon Thurs. (PDT). Now, your family is supportive. Luck is mingled, but ultimately on your side. Gentle love, profound ideas, far travel, law, media, higher learning fill Thursday eve through Sat. Friday glows with big possibilities — chase them.
  CAPRICORN:  Dec. 22-Jan. 19
The accent lies heavily (and fortunately) on family, real estate, security, garden, nature, soul. If you have not sought a better rental, or bought a new home or vacation lot, do so while this sector still glows with good luck (even fantastic luck depending on your birth chart) — to May 16. But the best time is right now, to April 19. (From mid-April to May 14, a period of delays and mistakes exists — if a "missed opportunity" in real estate or similar zones reappears during this "delay" period, it could be a good thing to grab.) A mild streak of romance or love for the kids winds through the week and next.
Tackle chores Sun./Mon. All's well. Relationships excite you Tuesday morn to late afternoon Thurs. (PDT). Dig deep, look sub-surface Thursday eve through Sat. You could find treasure Friday!
  AQUARIUS:  Jan. 20-Feb. 18
Errands, casual contacts, communications, short trips, paperwork — these fill the weeks ahead — and further, to mid-May. (That month starts one of the luckiest years for real estate in your life.) So use this time for exploring, being curious, asking Q's. A 7-month long romantic intensity now eases, The 6 weeks ahead bring chores. Now into early April, your home is sweet, and decoration, etc., goes well.
Sunday/Monday are romantic — but don't spend on love. Tackle chores Tuesday morn to late afternoon Thurs. (PDT). All's well, esp. if you read instructions first. Relationships fill Thursday eve through Sat. Best day: Friday — you could tell someone how you feel, and end up in a powerful bond. (Maybe Saturday morning, too, dawn or earlier.)
  PISCES:  Feb. 19-March 20
Chase money, Pisces — buy/sell, invoice/pay, etc. Another might join you in a shopping trip. Casual intimacy possible. Errands, communications take place in an atmosphere of grace, affection. If you want to start money or earnings projects, get started soon. Mid-April will bring a 3-week slowdown. You'll be more conservative, sober for 3 years.
Be home or in the 'hood Sun./Mon. All's good. Romantic notions (and perhaps the real stuff, but not guaranteed) Tuesday morning to late afternoon Thurs. (PDT). A long-term, stable romance might begin. Tackle chores Thursday eve through Sat. Friday daytime is best. Buy tools., machines, but not electric ones. Eat, dress sensibly. An easy week.
THE END.
AFTERAMBLE:
Alvin Bragg's core motive for persecuting Trump is not hatred nor disdain and certainly not respect for the law — nor even strictly political considerations. Alvin's real desire is for popularity, and he sees Trump as a horse he could ride to that stable.
Alvin's name is Aries, third sign to Aquarius, represented by the letter D of Donald. Switching to last names, B or Bragg is Taurus, which is the third sign to Pisces, represented by T or Trump. We are almost always stronger than our third sign. In this case D is stronger than A, and T is stronger than B. This hints that Trump will win the tussle.
***
Joe Biden will probably play the dementia card to try and get out of accusations of pay for play and treason involving foreign countries.
***
The fight isn't for land or politics or religion or even belief systems; the fight is for reality. Only such gut level stakes could arouse such extreme, violent and illogical, even mad ideas and beliefs. Here is where two major things part company: in the area of beliefs.
Liberals on the left believe in the shining idealistic future, a future in which all is fair and equally divided, and in which everyone has the same opportunity; a world without national borders so that, whether the liberals see it or not, they are creating a huge pool and variety of DNA, causing a homogenization of the human race, which can have disadvantages, especially in a reduction of energy and or alertness or vitality in a civilization.
I have not looked at it but there may be only one nation in a couple of centuries. This will give us the scope to use the word "civilization" in a much broader way, to, in a sense, use it to refer to all mankind from this point forward as we become more and more  integrated and tolerant. I believe deeply in these last two qualities, integration and tolerance; I believe they are destined to grow and to raise us up. The more tolerant we become, the more empathic; and the more empathic, the more merciful. In this way will we reach the Nirvana promised by most religions. But there will be many adventures first. And many early deaths. Entire cultures or species might be wiped out. (This is close to fear mongering, and I apologize for that. If I remember and have time, I will reproduce the pandemic or mass death prediction table for (a hundred?) years ahead; You will see that there aren't a lot of them and they don't last very long. (The next mass death influence occurs in 2032/33.)
When we are so homogenized in skin colour and hair and perhaps every other physical characteristic, will we still spend these days and years seeking subtle prejudices and differences? By then, personalities will rule. They almost do already.
I think there will be a net loss in the vitality of mankind in the 22 and 23 centuries, but this will be counterbalance by mankind's more efficient use of the environment. Fusion reactors will become common place, so much so that there will be a dismantling of the "green energy" projects of present times.
Anyway, these are to my mind the liberal goals: equality, Anti-racism, freedom for all, eradication of national borders, and a green earth if possible. I praise everyone of these goals and find it hard to replace them with anything better. I keep seeing a winter bare tree and a field of yellow winter grass. (?)
I see Republicans as the guardians of traditions and values and lifestyles. Liberals are focussed on idealistic freedoms seldom granted. but Republicans are focussed on physical freedoms as well as intellectual, spiritual, religious and cultural freedoms. I applaud them for their relative honesty, their true love for America, but for an America they wish would stabilize. Republicans want to grow as individuals, both in a mental and physical sense. They believe in honour, the flag and America, the Armed Forces and small town benevolence under the green trees of summer.
It's as if you have a sister and a brother, both about eight years old and hanging on your neck like slippery alligators.
But one is innovative, text oriented, and determined to turn the population into a labour pool of generally unquestioning predictable robots fed propaganda every day.
The other is emotional, warm and baking cookies, but has trouble with big concepts that escape or go against the grain of what the right considers human dignity.
One  is comforting but going nowhere, the other is going places but in a cold Silver ship. (Where even sex is done by needle, and children are not humans yet, so they can be experimented on.)
How great it would be, how much they would accomplish, if right and left could work together; then their ideas and their products would shine across the world.
***
Sometimes, if you are in too small a society it can impede your growth. Some intricacies are lost, some more subtle veins never mined.
The larger and more densely populated your home is, the more sophisticated you will think you are, the more finely you will note the minor and major crudities of others. But to those rooted in smaller centres, those "crudity" types, you can seem gray and featureless in your talk and actions…a result of over-sophistication. (They see these "big town" sophisticates as weak and mannered because they don't realize "big town's" strength or energy has been sublimated into or subsumed by their subtle goals, such as thought control, while "little town's" denizens care more about paying off the mortgage.
***
People worry about China's military strength and its seeming ultra national aggressiveness. But the true and largest threat from China is this country's ability to present a stable front. Recently, China formed a tripod of alliances between itself, Russia and Iran, while more minor, side alliances are built, For instance the recent instituting of diplomacy and understanding between Saudi Arabia and Iran — a line of endeavour which no one foresaw but which the Chinese engineered diplomatically and Quietly. Chinese inroads into Africa don't really add much weight to this Russia China Iran triangle, but they probably are a very important economic and material source. As this triangle expands, especially should Ukraine fall and Taiwan slip away, this Asian Block might be seen around the world as more and more reliable than the US dollar, especially as the US is nature is to swing widely between extremes. This is America's  strength, but it is not designed to give other economies a sense of security. The U.S.A. has grown so fast and become so prosperous that the lack of security, the lack of predictability, were merely a side light, as this unprecedented growth since the 1600s has run hand-in-hand with a kind of infectious optimism, a belief in the super strength of a man and a woman freed to act as they wanted to: the Democratic advantage.
So the major threat to America from the Chinese will be the accumulation of countries that begin to operate with the Chinese yuan as a reserve currency.  This might severely reduce, not only America's allies, but its economic power. At present, the US economy stands on the prestige of the dollar. Should that prestige dim considerably and durably, the economy might deflate in someway or another. I use that phrase because it may not be a monetary reflection of what occurred in the 1930s. The economy might shrink for some other reason.
***
America truly is the greatest nation. Norman Mailer once said that America is always in a revolution and that that would save it from getting old and weak. It was a great insight. America even today is constantly evolving. Taking a long view , The US  has more or less consistently fought against and reduced racism since the mid-1800s. The amount of racism in the US today is perhaps one 1,000th of what existed before the Civil War. And yet this organic Nation, still with a mature vigor, say equivalent to a active 40 year old man, curls upon itself and struggles with the concept of micro racism… Although they would never call it that, because that is a huge, horizon-filling issue to them.
What astounds me is this nation's willingness to focus its time and energy on a matter of principle and beliefs, to the extent of depleting their reserves of military equipment, oil, and other staples for the nation. Not a lack of thrift, so much, but of care. In the larger picture, it becomes not a good or a bad thing, but a development. As I predicted in the 1980's, all nations will undergo a change in the structure of the hierarchy. This is a very important occurrence, for it is on the scale not of exchanging one king for another, but of exchanging a kingdom for a democracy.  Both communism and democracy, I said, would be replaced by a third kind of structure. I think China has moved towards the structure, and the present almost Alice in Wonderland madness of politics in the United States, is an integral part of this change. It is right in the middle of it.
***
Ukraine will win this war if and when they invade Moscow. That might sound outlandish to you, but Moscow is within missile striking range. What happened in Chechnya after they started bombing the Moscow opera and other swamps of culture? I think the Russians then backed off Chechnya. (Though they went in later, under Putrid, and levelled the entire country, which is smaller than most cities [1.5 million pop.] a la Ukraine.) This is Putrid's way: kill every building and every citizen, if possible. In the afterlife, I imagine Putrid hanging, floating, in an unending emptiness.
***
We worry about ageism. Seniors are put out to pasture and generally fenced off from consideration, their input seldom sought and often ignored. In a way this is only right, because each generation has its own ideas and takes a step forward in the evolution of man kind. I think my ideas and my view of life are splendidly accurate; but my millennial daughter has completely different views from mine, especially on political and social/sexual subjects. This might frustrate me, but it is not unfair, And in fact my daughter's intransigence is proof that humanity is progressing. There was a very long time in history during which children honoured their parents and embraced their philosophy and approach to life. This very long time, however, was a period in which technological and social progress was very slow. Pre-1940's China, for instance, revered their ancestors and deeply honoured their parents and remained a subsistence agricultural society for centuries.
***
Someday, Solar power might be collected far above the Earth. This would end the problem that solar panels now have, of using massive amounts of surface of the Earth.
My good friend in Montreal, JS, sent me an article that states that it takes 80 square kilometres (31 square miles) to produce one gigawatt of electricity. That's enough farmland to feed a small city.
Scientists now suggest putting solar panels on stilts, and farming crops beneath them. I'm not sure how well that would work in Canada, however. There are not even enough heat units in the Summer sunshine to grow carrots in most of Ontario. If you further shade this land, You will probably come up with some pretty bare crops.
So why not elevate those solar panels — or some modification — right up into space? Part of the energy captured could be used to manufacture more and more solar collectors, and the bulk of the energy could be beamed down to special receptors on earth, perhaps in the form of light or microwaves. There would be accidents, of course, and opposition from those afraid that these super energy beams might miss the earthbound receptors, and burn
People, houses, property and etc.… a swath of devastation. But it's possible!
***
Tech investors should focus on a very new future starting… Well I think this started or has roots in the last several years, but astrologically I'm speaking of Pluto entering Aquarius (last week) for the first time in 250 years. Pluto rules very vast things and very tiny things, from hyper space to semen.
AI (artificial intelligence) seems  to qualify, partly because it is, at least in the public eye, which is the only eye I have, mysterious and capable of crimes. Recently, experts on TV I have shown how quickly AI can imitate  your voice, call every relative you know, and beg them to wire money because "you" have been in a car accident and lost your wallet. More sophisticated crimes might take place through the Internet and with big corporations/institutions.
Nuclear fusion, which has alluded scientist for decades, will come soon, has already been achieved in a lab but will dot the human landscape by the 2040's. In fact, directly or indirectly, I think this advance in fusion will prevent a nuclear war. It will eventually lead to putting nuclear arms in a sort of museum as artefacts of the past.
But from now till 2042 or so, if you're trying to figure out new pathways and technology stocks, look for things that are very new and deeply affecting and that somehow combine the characteristics of list A and list B below:
A: Hidden matters, death, mystery, secret, sexual, lust, birth, rebirth, conceiving and conceptualizing, semen, commitment and consequence, research, medical, hyper space, depth psychology, therapy, crime, mafia, corruption, the back rooms of power, guilt, hyper computers,(which are  a tributary to the pathway to the computers made of water I  talked about a few decades ago) — all these are Pluto related. There's a lot more, for example I forgot police work, especially detective work. But this list should give you enough to play with.
B: Pluto's placement matters also. So we need to look at all things Aquarian, for that's the sign Pluto will occupy for the two decades ahead. Aquarius is cockeyed, eccentric, friendly and welcoming, idealistic, unpredictable, often thinks outside the box. It is the sign of groups, clubs and political orgs. It is the sign of genius, which really means it's a sign of newness, of creating the new. The new is strange and therefore not to be trusted. Yet often in hindsight what seemed so strange coming from an Aquarian's lips turns out to be true or the next direction. For this reason, we say Aquarius are the sign of the future. Often, what happens to Aquarians happens to the general population after a certain lag of time. Aquarius rules things like waterfalls, streams and creeks. Aquarius is generally kind and gentle and values friendship. It also rules computers, software, electricity itself and everything connected to it, such as a Sony Walkman or a house building electrician or the nerve centre on Facebook. Uranus likes groups of people. It likes causes, and will often embrace an exotic religion. Aquarians  can be zealots. This is the sign of the rebel and of revolution. Lincoln, who freed the slaves, and Dickens, who freed British children from factory slavery, both were Aquarians.  Should rebel organizations exist now to 2044, and they will exist, they will be extremely hard to root out. They will be very proud and think the death of others enhances  their own power.
Now, just combine these.
That should give you a glimpse into the most successful , or at least most significant, technologies of the next 20 years. For example, take "birth" from the  Pluto side, and "groups" from the Aquarius side, and maybe we'll have a new fashion of group births.
By the way, I expect a huge catastrophe and/or pandemic around the year 2032. I'll have to find Jupiter in Aquarius with Pluto to give you the exact timing. I think it's worse than the Covid episode. It somehow involves the Internet, the digital world, maybe a digital currency. Someone might develop a nuclear electronic bomb or spray or Ray.
/30/