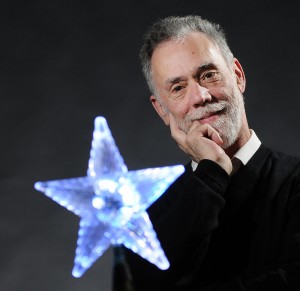 NOTE: EVERY SIGN'S 2014-2015 "LUCK FORECAST" IS NOW IN "PLATFORMS" — CLICK ON IT UNDER THE BLUE PICTURE ABOVE.
ALL TIMES/DATES ARE PST (Pacific Standard Time Zone). PST is 8 hours "before" Greenwich (England). For example, when it is noon PST, it is 8 pm in England. The "World Clock" in the right margin gives you some clues. (You can also Google "time zone converter.")
START NOTHING: 8:53 pm Sun. to 3:03 am Tues. (yes, Tues!), 9:04 am to 2:58 pm Thurs., and after 7:45 am Sat.
PREAMBLE:
ALL SIGNS: Mercury retrogrades from Jan. 21 to Feb. 11, so only start projects which you can finish, or get to a "stable stage" before the 21st.
Hey, you laughed when I said Obama's popularity/approval rating would rise from July 2014 to Aug. 2015. As I write this (late Dec./14) Obama's rating "is the highest in 1.5 years" – Bloomberg Television.
Bitcoin, by the way (to recall another forecast) declined 70 % in 2014 – the worst performance of any currency worldwide, says Bloomberg TV.
And I might have to withdraw my apology for my forecast that relative "peace" would come to Washington's politics after November/14 – it seemed at first that the prediction was wrong…but now it's starting to appear to be true…
SCORPIO, 2015 lays a crown of accomplishment on you, and a yoke of duties on your shoulders – at least through August. Your business and career ambitions meet with approval from higher-ups, your reputation grows, you rub shoulders with influential people. This is the best year in a decade to seek a promotion, especially in April (careful, don't expand your work, just your position) June, and August. All year, management, closed door meetings and delegating tasks is advised: avoid increasing your hands-on work (it will not leave you free to climb the corporate ladder). Be a ruler, not a slave. Your career progress might slow January to March, but it will surge forward April onward.
In mid-August you enter a year of celebration, good times, popularity, optimism, and light romance. Great career events can occur after August, but they will come through socializing, or will be a reward for earlier work.
The last two, three years have been sober, serious. You looked at your life, your age. From 2015 to 2017 this personal "serious cloud" lifts and your sense of humor returns. But this same interval, to 2017, counsels fiscal caution – your expenses might increase, or your actual income decrease.
Love increases in value and quantity from 2009 to 2025 – the greatest love period of your life. Sooner or later, almost every Scorpio will be smitten! Romantic urges are powerful mid-January through March. May brings "mate" vibes, while June nudges you into intimate situations – be loyal! July brings gentle, understanding love: your amour is assertive, impatient. September's filled with friends. Your magnetism rises November/December: a Taurus might think you're everything desirable.
SAGITTARIUS, 2015 will be one of your best years in a decade. Until mid-August, your intellectual, travel and cultural instincts will be superb; you'll naturally "strike gold" in your explorations, whether the gold is success at university, a once-in-a-lifetime voyage, a publishing success, or a wedding. For singles, love is almost assured. However, if you want love to succeed, use a light touch – friendly romance will sail along, even to marriage vows, while infatuation, deep romance, could twist and turn down disappointing alleys.
You will be more sober and serious in 2015 (through 2017) – about aging, retirement, security, earnings, and all practical things. Take care of your teeth and gums, bones, knees and skin. If you're young, parents and teachers/profs will admire your new maturity. You will grow more serious about money; through hard work, your earnings could start a three-year climb.
This process gets a big boost from mid-August onward (into autumn 2016) as your career begins to swell with good luck, great ideas, and favour from higher-ups, especially in September through November. Oddly enough, they might be more optimistic about your prospects than you are.
Love flares in April, but take care: a trap might lurk. June brings your "equal," whom you'll either embrace or fight, even run from. Many Sages will marry the one they meet this May/June. In August, love has the distinct whisper of wedding bells. October brings happy, flirty friends – ditto December, when your magnetism soars – and so does that of a good-looking "friend." In Jan./Feb., May/June, and Sept./Oct., an old flame might return.
WEEKLY FORECAST:


ARIES March 21-April 19
You might have to choose between home and career Sunday/Monday, between humility and assertiveness, between security and charging into the future. In general, for just a short space – now to Jan. 19, career, charging ahead, is the better choice. Guard against "alienation" Sunday. The whole year, to August, gives you a major boost in romance, creativity, self-expression, speculation/taking a risk, pleasure, beauty and charming kids. Though January's a work-like month, Tuesday to midday Thursday bring all these – romance, etc. – in a splendid way, especially Wed., when a new love might dawn. Plunge into happiness! Tackle chores Thursday afternoon through Saturday. Thursday, you meet new barriers, restrictions. Friday's successful, particularly in chores that need detective work, investigation, plumbing or foundation work, or handling of finances. In Europe and Asia, Saturday is also successful, but in the western hemisphere we should only tackle routine, "safe" chores Sat.

TAURUS April 20-May 20
Your gentle, mellow, understanding mood continues. You might have to choose between the long and the short Sunday/Monday – between local travel and "far away," between errands, emails, details, chit-chat and casual agreements on the one hand, and more profound communications, activities, higher learning – and written contracts – on the other. Best choice: probably the profound, higher learning, the "far away." In either case, break free of the bonds holding you Sunday: say no to gossip, government pressure, and old fears. You are being reborn, re-energized this year (to August) – welcome this, it's like growing a brand new pair of feet, to take you confidently into a splendid, solid and lucrative new world. (Many of you will do this by purchasing a new home, or relocating – or already have done, as this influence began last July.) Tuesday to midday Thursday emphasizes this, and gives you at least 4 opportunities to dive in – e.g., Wed. could nudge you to buy (or rent) a new home, and great good luck will flow from this. Thursday afternoon through Saturday emphasizes romance, creativity, pleasure, beauty, and risk-taking. Take that risk Friday, when you ride a winning streak. Stick to routine Thurs. and Sat.

GEMINI May 21-June 20
Your relationship picture has changed: until late 2017 you will be dealing with, and appreciating, people who are significantly older and younger than yourself. E.g., you're 60 and "romantic signals" appear between you and a 40-year old. Or you're 30, but like that 70-year old's wisdom and company. These relationships will only develop slowly, so be conservative, even "old fashioned" in your approach. Swift, impulsive action will tend to overshoot the mark. This week and next emphasize the secret or intimate side of relationships; if you've been seeing someone for awhile, now is the time to press for more boudoir closeness. You might "merge" with someone financially, or invest. Research, detective work favoured (and is better before commitment than after). You could literally change your life this month. Continue to strictly avoid lawsuits. Chase money, sensual situations, and purchase items Sunday/Monday. Monday's best, as Sunday contains glitches – especially in computer, high tech areas. Errands, visits, calls, curiosity, variety fill mid-week. Wednesday best – you might score a new friend, or a lucky trip. Settle into your domestic scene Thurs. afternoon through Sat. Thursday's a dud, and stick to routine Saturday. Friday is great for family, home projects, gardening, repairs, etc.

CANCER June 21-July 22
Relationships remain the prime focus. You might have to decide, Sunday/Monday, between joining or independence – independence tempts, because your energy and confidence are briefly higher. But the right choice is probably to merge, whether that means mating, romancing, relocation, interfacing with the public, or whatever. One thing: don't be thrown off track by career ambitions – some skullduggery hides here, will fail. Chase money – heck, pounce on it – Tues. through midday Thurs. Wednesday's best – a true money lode might be waiting for you to mine it! This is an excellent day to, for instance, begin a clever new food outlet, cafe, or buy an investment that yields large dividends. This time's also good (Tues./Wed., not Thurs.) to purchase items, even large ones such as a car. Errands, trips, visits, chit-chat, emails, siblings and casual acquaintances fill Thurs. pm (glitches, misunderstandings) Fri. (success) and Sat. (stick to routine). This week and the next two seem primed for investments, and for snuggling closer to a sexy person. For three years, work will slow down, and you might "mate" a co-worker.

LEO July 23-Aug. 22
You're still in a month of work, Leo, so plod along, watch for changes on the work scene (probably technical/computer ones) and protect your health via good habits, sensible diet, etc. – all before Jan. 20. Lie low, rest Sun./Mon. You might have to choose between work and rest – choose rest Sunday, and do only what's necessary (or delegate jobs) Monday. Your increased cheerfulness and optimism (July 2014 to August 2015) is beginning to attract admiration – you'll receive it and welcome it Tues. through midday Thursday – your energy surges upward, your charisma shines. You could even meet a new love or life mate, or start a new creative project, or grab winnings in a gamble. Act before Thursday. For the whole month ahead, and beyond, relationships intensify, are "hot," and yet sweet, and filled with conversation. Chase money Thursday pm through Saturday. Thursday's unlucky, barriers exist. Friday to Sat. dawn are lucky, productive. (This translates to "Saturday afternoon/eve" for Europe and Asia.)

VIRGO Aug. 23-Sept. 22
January's your month of pleasure, beauty, romance, creative surges and risk-taking urges. In general, now and next week, it is better to take the risk than to sink into the grayness of caution. Your work scene is growing more and more lively, and will really balloon late month. Before then, this work influence can nudge you into an affair with a co-worker. Yet a strange little influence comes, Jan. 12 to Feb. 19, that brings attractive people (or some snarling enemies) who, in some unseen, unintentional way, open the door to bad karma. From Feb. 19 to April 30, new sexually intimate relationships, and investments and debt, do the same (open that door). I'm telling you this now in case I forget to later. Sunday/Monday bring optimism, friends, social joys, flirty, light romance, entertainment and wish fulfilment. Sunday's a bit of a mess, but could balloon into real love after supper (PST). Monday's for careful, sweet, workable love and friendship. Retreat, lie low Tuesday to midday Thursday. Rest, contemplate, plan. Some great good luck lies waiting to be uncovered Wed., could be a document, government announcement, pension notification, even an eviction notice (yes, this is good luck). Thursday afternoon to Sat. brings errands, neighbours, siblings and casual friends, trips, visits, media and communications. Friday best.

LIBRA Sept. 23-Oct. 22
The down home influence continues, two more weeks. Embrace kids, start programs for their future, garden, repair your home, etc. Your romantic life remains awake, hour antennae alert. There is both accomplishment here, and a feeling of "I want more." Communicating has grown sluggish now to late 2017, the words don't just trip from your tongue or pen. The cure: prepare your speeches (or join Toastmasters). Sunday/Monday are ambitious; you might be torn between work and home: Sunday, choose home. Monday's fine, head off to work. Wishes can come true mid-week – Tues. to midday Thurs. brings social delights, a mild popularity rise, entertainment, light romance, and buckets of optimism. You could land on the mother lode of social circles Wed. Retreat, rest and contemplate Thurs.pm through Saturday. Form plans for the future, deal with charities and civil servants, reconnect with your spiritual side. After Sunday, this is an easy week.

SCORPIO Oct. 23-Nov. 21
Paperwork, details, errands, communications, travel and casual friends fill this week and next. Be curious, realize variety is one of the foundations of health. Your home is really popping – some friction has been there since early December, but now affection enters also, and so does a lot of talk. You'll end with a feeling (by February) that your home is light, sailing along happily (compared to present intensities and work). Now through 2017, be fiscally conservative. Sunday/Monday bring a mellow mood, wisdom – both of which you'll need Sunday, when you might have to choose between short things and long (e.g., story versus novel, local travel versus international, casual agreement versus a signed contract). It's better to choose the short and casual for now. Be ambitious Tues. to midday Thurs. – you could be promoted! Much luck fills this interval, especially Wednesday – meet with VIPs, bosses, parents, propose projects, display you skills. If you're an entrepreneur, start a project. Back away Thurs. This afternoon through Saturday brings celebration, optimism, social joys, popularity, flirtation and light romance – enjoy!

SAGITTARIUS Nov. 22-Dec. 21
Chase money for two more weeks. Make significant or key purchases. Errands and amusing friends (even a potentially affectionate "friend") can draw you into time-wasting activities, chit-chat, etc., so keep your eyes on the goal. A light, friendly romance might start. Sunday/Monday emphasize mystery, secrets, sex, intimacy, large financial moves – investment, debt – commitment and consequence, and lifestyle changes. You face a choice between these "heavy things," and just accepting your life as it is, earning money and buying things. It's better, for now, to choose acceptance. You don't need to look under any surfaces: what appears, is. A wise, mellow mood flows over you Tues. to midday Thursday. Approximately every 30 days between now and August, you'll have a chance to plunge into or seize great things: love, wedding, international travel, legal matters, higher education, publishing, media and cultural events. One of these days is Wednesday this week. (Tuesday's good for these also. Thursday's a dud.) Thursday pm to Saturday accents ambition and dealings with authorities: Friday's good, but Saturday only holds (good) results until 7:45 am PST, 10:45 am EST, and all day for Asia.

CAPRICORN Dec. 22-Jan. 19
You remain energetic and magnetic. This is your time to start important projects, to impress people, to sell your idea(s). Others will naturally acquiesce (within reason). Your relations with civil servants, institutions and head office, unproductive and fractional the last few weeks, become smoother, more gracious and communicative. Now, at last you can get approval, submit paperwork successfully, and adroitly deal with committees, etc. (Late January would be better, but Mercury retrogrades Jan. 21, so you should complete all projects by then – or get them to a stage where you can back off and rest Jan. 21 to Feb. 11.) Relationships fill Sunday/Monday – good Mon., difficult Sunday. Life's mysteries, sexual yearnings, financial urges come to you Tues. to midday Thursday. Tuesday and Wed. are very lucky – you could find a splendid investment, or win someone over in an intimate way. A health diagnosis might be needed. Thursday afternoon through Saturday brings a mellow understanding, gentle love, a wide vision.
Thursday's a dud, but Friday into 8 am Sat. (11 am EST, 5 pm in Paris) offers good results in travel, learning, law, publishing, cultural events and love.

AQUARIUS Jan. 20-Feb. 18
Remain restful, relatively solitary and contemplative for the next two weeks. Plan your future, decide on priorities, protect your health, and deal with civil servants, charities, and your own spiritual side. This zone, which has been a little hot, scrappy lately, settles into a sweet, productive mode this week onward. ("Solitary" – many talkative, affectionate, attractive people enter your sphere from Sunday onward – and one assertive individual's already been around for weeks – so "solitary" is a bit of a misnomer. Don't exhaust yourself with these new people, though. Smile, accept, but also rest, instead of letting them draw you into wasteful projects. You're in the odd position of being in withdrawal mode at the same time as your social magnetism soars.) Tackle chores Sunday (careful, esp. with electricity, high tech) and Monday (quietly successful). Relationships face you Tues. to midday Thurs. Thursday's a dud, but Tuesday offers great agreements or approaches (mainly because you're being gracious and personable) while Wednesday holds a treasure – you could meet a life-mate, discover a new friend, find a great place to move to, or trigger a special, lucky contract. Thursday pm's a dud, but Friday/Sat. bring mysteries (dig for answers) and fortunate investment, sexual and health developments. (See "Start Nothing" for Saturday's effective time.)

PISCES Feb. 19-March 20
A wish could come true this week or next, Pisces. (For best results, don't think about it.) Your private life, which has met some friction the last few weeks, improves as affection, talk, and fellow-feeling enter. But your social life is strong, too – your popularity rides high, your mood's celebratory, optimism fills you, and a light romance winks at you. Your career is a sober, serious thing now to the end of 2017 – and fortunate, to June. Romance, creative and speculative urges, beauty, pleasure and charming kids fill Sun./Mon. Be careful Sunday, especially with electricity, driving, computers. You might fall in love this night. Tackle chores Tuesday to midday Thursday. In these, chores and employment, you face expansion and fortune until August, so plunge in eagerly, especially Wed. night, when a job you seize on (it's fat and round in some way) could lead to future promotion. Relationships fill Thurs. pm (a dud) Friday (destiny, quiet agreement) and Saturday (good, but only to 11 am PST, 1 pm EST, 4 pm in England, etc.).
The End