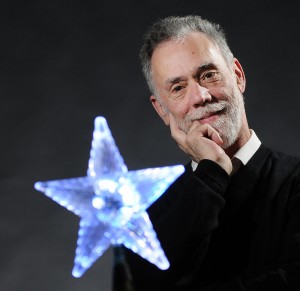 Note: this is NEXT WEEK'S forecast. To read the present week's column, please scroll down to "RECENT POSTS" on the right margin, and click on "Jan. 10 – 16, 2016."
.
ALL TIMES/DATES ARE PST (Pacific Standard Time Zone). PST is 8 hours "before" Greenwich (England). (As long as Britain is also on Standard time.) For example, when it is noon PST, it is 8 pm in England, and 4 am the next day in coastal China. The "World Clock" in the right margin gives you some clues. (You can also Google "time zone converter.")
START NOTHING: 10:50 pm Mon. to 1:13 am Tues., 0:01 am to 5:28 am Thurs., and 10:21 pm Fri. to 11:21 am Sat.
PREAMBLE:
This week, I have written a small "week ahead" message for each sign, followed by a "year ahead" for the same sign. I apologize that these are late coming, but the "Year Ahead" is paid for by the Vancouver Courier. Now that the newspaper has published it, I can put it here on the blog.
THE YEAR AHEAD – 2016
Logic, practical goals, love of Mother Earth, precise analysis, photographic views and records, construction, forests, mines – these dominate and bring luck in 2016. Employment gains will be a pleasant surprise. Bumper crops around the world.  Big sewage infrastructure and public health projects. Scientists harness electricity in the earth. Optics (lens, movies, video games) promise big, deliver little. Beware another Jonestown. Phoney spiritualists and charlatan psychics abound. Steve Jobs' and Einstein's reputations are tarnished. Bad news for oceans. New nova discovered.
Nations co-operate wisely. Some very good judges are appointed, but the military and police still rule. The U.S. civil service will be revamped before 2024 – the legal side starts now. In July 2014 I advised all readers to sell stocks. At that time, the TSX was 15,500. Now it's low 13,000's. If investing in 2016, beware pipelines, gases, fisheries, cruise lines, international shipping, hospitals and health care companies. In general, stock markets should be down or flat.
Deflation reaches its peak (nadir?) but not its end, in mid-September. The problem is psychological, not financial – and that's why governments can't solve it.
I told you (2015 "Year Ahead") Trudeau would become Canada's PM, but I won't predict a Hillary win – yet. Her popularity remains high to September, then dives before the November election. A Trump-Cruz (Hitler-Mussolini) ticket in 2016? Trump is the flip side of the deflationary anxiety.
Putin will have a disappointing year, lose the masses' favour. Syria will be solved legally, not actually. Obama buys a house. His passion remains climate change.
We should all avoid starting new projects from January 5 to 25, April 28 to May 22, August 30 to September 21, and December 19 to January 8 2017.
WEEKLY AND YEARLY FORECASTS:

 ARIES   March 21-April 19
THIS WEEK:  Remember, Aries, start nothing before January 25. Chase money and pay bills Sun./Mon. – great luck accompanies you! Errands, communications, paperwork, short travel, details and casual acquaintances fill Tues./Wed. Now your luck does a 180 – be cautious with governmental, hidden, legal, travel, career matters, driving/traffic, and (over)exertion. If you take care, you'll be fine. Home, children/parent relations, gardening, nutrition, security, real estate and retirement issues draw your attention Thursday to noon Sat. (PST). Thursday goes well, especially in private, governmental, financial and intimate zones. Friday morning holds disruptions and disagreements. This pm brings quiet progress and co-operation.  Saturday, possible true love.
YEAR AHEAD: The clouds of 2014/15 scatter: sunshine enters!
Your work load expands in 2016. Plunge in – a resultant pay raise or promotion is almost certain. Bosses favour you in Jan./Feb. Be hands-on – delegate chores as little as possible. Be strictly honest with the government, taxation authorities, and your own "head office."
You continue to be "electric" – unpredictable, idealistic and charming. You feel social and will attract new friends, especially in February, March to May, and all autumn. Don't invest nor take on debt impulsively in January/February and June/July. These months, your sensual advances seem pretty persuasive to some!
Legal, far travel, intellectual and cultural involvements move slowly yet importantly. (They speed up considerably this spring, and August/September. Avoid law suits during these intervals.) In September, your hard work ends. In its place come (for a whole year) exciting meetings and excellent chances to find a life-mate. Fame, public dealings, contracts and negotiations, and relocation – all are favoured. If you're unhappily married, a "separation temptation" arrives late year. Romance is sweet in January, April, late July and September/October.

 TAURUS   April 20-May 20
THIS WEEK: Your energy and charisma soar Sun./Mon., and your luck is superb. Remember, don't start any new projects nor relationships – so use your great effectiveness these two days to further ongoing projects or to reprise the past – for example, to attract an old flame (who, by the way, is interested). Chase money, collect on old debts, and pay neglected bills Tues./Wed. Both days need care – a bad time to ask the boss for a raise. Don't buy anything major (nor invest). Watch your wallet/purse. Things improve Thurs. pre-dawn to noon Sat. (PST). Friends call, trips amuse, errands get done – double check facts, figures, addresses, etc., especially if handling paperwork. Spend a happy pm at home.
YEAR AHEAD:  Your love picture is huge but complex in 2016. You might wed someone whom you first plucked from another's embrace (not totally recommended) or you could find that love flowers much more physically than you anticipated. All year, light, friendly romance goes nowhere; but deep, vulnerable passion succeeds, especially in January, May and September.
You might be involved in a long legal case, or travel to foreign shores. You could be immersed in a huge course of studies, or attend many cultural events (e.g., weddings). All are lucky until September, and all "deepen" you. Your relations with the government and other authorities (parents, judges, etc.) continue to be unpredictable. Your worldly status could rise or fall, depending on your empathy and humanity. If you're good, you'll be carried upward. You could enter management corridors. Your health is strong, but watch sugar levels, hips and thighs, bones, knees, teeth, gums and skin.
This is a pleasurable, creative, lucky and hauntingly beautiful year for you. But knuckle down September into 2017 – big chores face you – and big rewards.

 GEMINI   May 21-June 20
THIS WEEK: Lie low, recuperate, contemplate and deal with confidential matters Sun./Mon. – both days (but mostly Monday) are filled with luck in dealing with government, institutions, charities and spiritual matters/organizations. Home AND career are fine! Your energy and charisma soar Tues./Wed. – but remember, don't start new projects nor relationships before January 25. Use these two days to conquer long-standing problems. Realize co-operation, finances and social zones are "disrupted" – again, start nothing. Chase money, pay and collect old debts, schmoose with clients Thurs. to noon Sat. (PST). Luck's good Thurs., especially in work and career/status, but not so good Fri. morning, when disruption and "dogged challengers" send you off-track. Call or visit friends, Sat. pm.
YEAR AHEAD: 2016 revitalizes your heart. Solid, new, quirky and intelligent friends welcome you!
This is a superb year (less so March to June) to buy and/or sell a home, to undertake major repairs/renovations, or to find a much better rental. Emotional rewards might outweigh financial ones. A new or improved home will put a solid and bountiful "floor" under you, allowing you to expand happily in future years. It's an excellent time for family healing and soul matters. Landscape, garden; explore your neighbourhood.  A baby for young couples?
In health, protect against nervous conditions and STDs. Practice safety with tools, chemicals January to early March, and June/July.
Your affection shines toward your family until September. After mid-September, into 2017, romance swells to a decade high. You could fall madly in love – and marry. March to May and August/September bring intense relationships, in love and war. Steer confrontations toward friendship, and everyone benefits.  All year, you will feel a deep sexual attraction toward the right person. Loyalty counts.
Try not to change careers nor employers before May 2017.

 CANCER   June 21-July 22
THIS WEEK: Remember, Cancer, start no brand new projects nor relationships before January 25. Wishes can come true Sun./Mon. Your popularity soars, friendly romance winks at you (an old flame might be ready to re-visit the past) you feel optimistic, and life's grand! Splendid luck accompanies you, especially in relationships – light and serious. But retreat, rest and contemplate Tues./Wed. – hour energy's low, and luck walks out the door. Be quiet, keep a low profile, to escape the problems flying around. A mood is entering for a month that dampens relationship optimism. Care driving. Your energy and charisma surge pre-dawn Thurs. to noon Sat. – you'll impress others, you'll get things done with aplomb. Be careful Fri. morn when disruption or non-co-operation occurs. Otherwise, charge ahead!
YEAR AHEAD: You will learn a lot this year, Cancer. You'll take many short trips, hear much news (and gossip) and meet many new people. Be curious, ask questions.  Avoid long international trips, law suits, higher education, publishing, and cultural venues. (All form a subtle, hard-to-see dead-end.) Stay short, light, friendly – profundity is pomposity now.
If single, you could meet your true mate any time before 2025. A co-worker might tickle your heart, and prove, eventually, to be a valuable life-mate. Co-habitation is favoured in 2016, but weddings are not. Your romantic courage soars January to early March, and June/July. November/December bring lust – and impulsive desires to invest. Be cautious with both.
Protect yourself from rashes, eczema, quick changes of temperature, and head-aches.
Your career remains changeable, unpredictable – and a source of future wealth, if you invest in it. Work intensifies March to May and August/September. Be flexible and diplomatic, as raw nerves and temperamental sensitivities bother those you work with. September begins a year of sweet domestic reward – and possibly a new baby and/or a new home!

 LEO   July 23-Aug. 22
WEEK AHEAD: Be a homebody Sun./Mon., Leo. Money, repairs, children, security, affection, retirement dreams – all meet splendid luck. An odd Tues./Wed. – events are terrible, but nothing dents your optimism and good mood. Expect friends, flirtations, entertainment, and happiness. But don't do anything practical. Remember, too, that you should not start any new projects nor relationships before January 25. Retreat, lie low, contemplate pre-dawn Thurs. to noon Sat. (PST) – be charitable, spiritual, and deal with civil servants, institutions and large corporations. Your good luck holds here, except Fri. morning, which needs care with tools, work, chemicals, computers and cars. Saturday p.m., your charisma blossoms!
YEAR AHEAD: Your money luck soars, Leo, boosted by wise decisions and good karma. You'll obtain overtime, or sell a big item. Even better, you might gain a permanent pay raise, lifting you onto a new income plateau that can last for decades. However, this is a poor year for investments – remember this when asset-growth "opportunities" appear in FebruaryMarch. Higher-ups favour you in May.
You love love. March to May and August/September imbue you with romantic and sexual magnetism, courage and a conquering attitude. A "conquest" could lead to marriage.  These are energetic, innovative months for Leo artists. Make sure "hot romance" isn't a reaction against a spousal argument or an excuse to run away from home. You could romance a co-worker, or someone markedly younger or older. Don't seduce someone you know you won't love.  Avoid extra-marital affairs.
Your work load is slowly but deeply changing – you'll keep up easily. Protect your bones, skin, teeth and gums, knees and lower back. Avoid hospitals, swamps, contaminated food.
September starts a year of quickly-forming friendships, exciting conversations and travel.

 VIRGO   Aug. 23-Sept. 22
THIS WEEK: Remember, start nothing new before January 25. An old flame might re-appear. A mellow, wise mood flows through you Sun./Mon., Virgo. Your luck soars, especially in love, intellectual pursuits, education, far travel, international affairs, publishing and cultural venues – and in communicating with a spouse or associate. But don't argue Sunday pm – avoid politics, religion. Your career, social standing and prestige relations are highlighted Tues./Wed. – and in a problematic way. Handle glitches, barriers with a steady, optimistic tone. You'll survive! Your mood brightens pre-dawn Thurs. to noon Sat. (PST). Good partnership vibes, popularity with your friends, optimism, entertainment, friendly romance – these bring happiness. Retreat Sat. eve – rest, relax.
YEAR AHEAD: This is your year of great fortune, Virgo. You'll be more friendly, cheerful and attractive to others. Something will make you more secure – buying/selling real estate, renovating or landscaping your home, embracing your family, healing old family ghosts, preparing retirement plans, or developing a personal philosophy. Affection fills your home. (But so might friction, March to May and August/September: be gentle with kids.)
Your good luck will attract some oddball or unsavory characters. Be sceptical of suitors in business or love. Delay wedding or co-habitation plans (and business partnerships) until mid-2017 onward.
Your romantic life forms a deep yet transitory adventure – or a series of them. Love fires flare in January, October and November. You can be physically attracted to a casual friend in January/February and June/July. Wise Virgos might let romance take a back seat to travelling and researching.
For best financial results, invest in the field you work in, and/or in machinery, tools, non-prescription health aids, and industrial areas. Avoid investing April through June. Your money luck climbs strongly this autumn into 2017.

 LIBRA   Sept. 23-Oct. 22
WEEK AHEAD: Sunday/Monday brings secrets, rewards investigation. Finances, crucial health matters, lifestyle, sexual intimacy, all are highlighted. Remember, don't start a new project nor relationship before January 25. (E.g., don't invest in unfamiliar products/stocks, nor bed a stranger.) These two days, especially Monday, pour luck on these and similar zones. Midweek (Tues./Wed.) brings intellectual pursuits, travel, legal, cultural or international affairs, wisdom, and mellow, gentle love. Luck deserts you here, so step carefully, after consideration. A sudden "partner disruption" possible. Be ambitious pre-dawn Thurs. to noon Sat. – except for Fri. morning, this is a smooth, productive time. Friends, party time, Sat. pm!
YEAR AHEAD:  Relationships improve, old "heart prisons" dissolve. This year, love can lead to marriage. If you bond before September 9, you'll have a peaceful, mellow home life. If September 9 onward, you'll enjoy deep passion, but possibly an ongoing struggle over domestic issues. (HOW many kids do you have??) If you're married, your mate abandons gloom, embraces joy. Avoid domestic friction October/November. Romance is sweet (and saucy) April to June, September and December.
Until September, embrace solitude, peace and rest. Draw plans for a late year or 2017 launch. You'll have fortunate dealings with civil servants, institutions and management people. Join charities, be spiritual. Take up meditation, yoga, etc. All year, avoid a hands-on role – delegate instead. You might be called to a management position or board.
In 2016/17, you'll speak slowly, little speeches instead of spontaneous bursts – good. Until 2025, avoid viral diseases, spoiled food, marshy places, alcohol and drugs. Money rushes toward you in January-March and June/July – DON'T spend it. Your energy and personal luck shoots to a 13-year high this autumn into late 2017!

 SCORPIO   Oct. 23-Nov. 21
THIS WEEK:  Start nothing new, ventures nor relationships, before January 25. This week you shift gears downward, from hectic activity to relative rest. Sunday/Monday bless relationships with luck and affection. Almost everything succeeds if it touches on relationships, negotiation, relocation, or dealing with the public. Life's hidden side emerges Tues./Wed. – and now luck deserts you. So take care with investigations (spying and prying) investments, debt, and sexual intimacy: all tend to end disappointingly. Pre-dawn Thurs. to noon Sat. brings a mellow, wise mood, intellectual pursuits, culture (foreign film?) education and law. Now your luck returns (except Fri. morning, when someone, perhaps a co-worker, dumps on your dreams, or machines/tools don't act the way they should. Otherwise, enjoy, love, and communicate!
YEAR AHEAD: This is a wish-come-true year, Scorpio! Your social desires will be fulfilled; your popularity surges. Optimism, entertainment, flirtations and simple, inexplicable happiness shine on you until September. You can join two of the best clubs/groups of your life. If you're single, this is a splendid time to meet and love someone. Friendly, light, laughing romance, especially with someone first met in a group, is powerfully favoured. But deep, heavy, blushing romance will promise much, yield little – and could even lure you into a honey trap.
Your sexual magnetism soars January to March, and June/July – as fate would have it, these will also be your most intense work periods (April, too). This pressure-filled combo, heightened attraction and intensified work, could trigger your temper or "impatient cruelty." Love melts your heart in June, July and September.
Though money rushes to you March to May and August/September, you should be fiscally conservative all 16/17. Guard your health from stress, accidents and electricity. Combine curiosity with your restlessness. If you want to rise in the world, elocution lessons would help.

 SAGITTARIUS   Nov. 22-Dec. 21
THIS WEEK: The emphasis continues on money, earnings, shopping, clients, your possessions, and sensual attractions – but only until Wed., when a new trend (travel and friends) arrives. Remember, start no new projects not relationships (and especially not money ventures) before January 25. Tackle chores and protect your daily health Sunday/Monday. Monday is superb – you can impress the boss, get a huge job organized and/or done, even learn a valuable secret (probably about love or a creative/speculative project). Relationships confront you Tues./Wed., and they really do confront. Avoid belligerent people, be diplomatic and co-operative. Don't stick your neck out either day. Life's hidden, sexy, and powerful side emerges pre-dawn Thurs. to noon Sat. You can win fine agreements about domestic matters, love, dealings with government – but avoid Fri. morning. Saturday pm – meet someone, express affection.
YEAR AHEAD: This is the best career year in decades! Bosses, parents and VIPs favour you, are willing to listen to your proposals – including the one where you earn more. This is an excellent year to change careers or employers, but avoid doing so March through June. Bank a gush of money in October – spending will leave you poorer.
Your home continues to worry you, but treat this sector gingerly until May 2017 – buying real estate, quitting work, spending on renos, landscaping, etc., is the path to a dead end. If you must move, let your spouse find and negotiate the new home. Fix plumbing or water leaks a.s.a.p. Your health is great, but watch your digestion.
From 2012 to 2019 romance assumes a friendly, restless, unpredictable character – and might involve people you first meet casually, say at the supermarket. Friends could become lovers, but lovers might also devolve into friends. Your romantic courage, determination and magnetism surge March to May and August/September: you'll be almost irresistible. Your creative and gambling instincts flare with fine fire, same periods.

 CAPRICORN   Dec. 22-Jan. 19
THIS WEEK: Your energy and charisma remain high, but still, avoid starting new projects or relationships before January 25. Sunday/Monday bring romance, creative and speculative urges, beauty and pleasure. Your luck is high, especially Monday. You could fall in love, or make someone love you. Remember, stick to old, past or ongoing flames. Tackle chores Tues./Wed., but carefully: hidden factors, confusion, accidents and stress or upset digestion take all the fun out. Protect your health, eat and dress sensibly. Relationships fill pre-dawn Thurs. to noon Sat. (PST). Except for Friday morning, this is a lucky stretch, enabling you to obtain co-operation, to see opportunities clearly (don't leap yet!) to welcome an old flame, to deal with the public or negotiate privately. Sat. night's mysterious.
YEAR AHEAD: There is nothing overwhelmingly romantic about 2016, yet single Capricorns could meet their true love, and wed. Love now is stronger than romance.  Your sexual magnetism glows October/November, and romantic notions melt your heart in May (perhaps with an old flame).
You are slowly evolving this entire decade – toward new goals and a vast new social circle. In January you can create a significant change in your life by using your imagination, increased energy and growing charisma. May and September also help you advance. Some part of you yearns to withdraw all year – value periods of solitude as times to contemplate and form plans.
Your home life has been changeable, unpredictable and a bit stressful for several years. You can improve any household "mood" by inviting people over; friends make happy rooms.
All year, avoid time-wasting chit-chat, short, restless trips, unnecessary errands, and "busy work." This is a good time to sign contracts, travel afar, publish or advertise, attend higher learning, push a legal affair, attend court – and to love. In everything, be profound, not casual.

AQUARIUS   Jan. 20-Feb. 18
THIS WEEK: You're still held back by low energy and a quiescent charisma. But your month of setbacks and quietude ends Wed., when a month of "Aquarius First!" starts. Remember, though, start no new relationships nor projects before the 25th. Head for home Sunday/Monday. Your luck is high, especially in career-money, investment/debt, research and detective work, and, despite your lowered charisma, intimacy. Spouse, kids, nature, garden – all bless you. But romance (and creativity, speculation, pleasure pursuits) don't meet the same fate Tues./Wed. – a series of glitches, confusion, bored friends and stress beg you to seek a better time. Tackle chores and protect your health pre-dawn Thurs. to noon Sat. Except for Fri. morning (disruptions, stubborn co-workers) you'll get a lot accomplished. Saturday pm – relationships.
YEAR AHEAD: This is a year of deep and beneficial change, Aquarius – until September. A major investment, a mortgage, a physical love affair, a new diet, surgery or a new drug regimen – any of these can change your life in a lucky way, especially if you "commit" before March or after June. From September onward your good luck switches to legal matters, higher education, love, cultural rituals, travel and international interests. 2016's sexual attraction could turn to wedded love this autumn into spring '17.
Your social life is a bit sluggish, but the friends you do make now can stick with you for life. Social joys will come in a rush March to May and August/September. Romance is sweet late February and May/June. In October your love charms shine. Your sexual courage and magnetism swell November/December.
Higher-ups are impatient and temperamental in January/February and June/July. Smile, be diplomatic. All year, reject wasteful spending – instead, potentially huge, lucky progress lies in investments and shared money/assets. Your career improves if you steer yourself toward management, government service, or institutional work.

 PISCES   February 19-March 20
THIS WEEK: Have fun Sunday/Monday, Pisces, talk, visit, re-establish friendly contacts and any semi-romantic ties. (Remember, though, don't start new relationships nor projects before January 25.) Your luck's high, and any travel, errands or friendly meetings will go splendidly. (However, check figures, and don't put anything in writing.) Your home seems all topsy-turvy Tues./Wed. – advance cautiously, avoid arguments, and don't stick any forks in the electric outlet. Passion visits pre-dawn Thurs. to noon Sat. – plunge into romance, or pleasure or speculative projects (NOT new ones). Avoid even ongoing creative works (e.g., don't edit that story until the 25th onward). Other than Fri. morn, this is an excellent interval to express yourself, and your love. Tackle chores Sat. pm.
YEAR AHEAD: All your benefits, opportunities and luck will come from others now, Pisces, so join, merge, praise and support. You can make great, solid friends in foreign countries, in media companies, college or university – people who share your world-view.
If single, you could meet the love of your life (August 2015 to September 2016). This person is unusually cheerful and accepting, well-travelled, well-schooled, with a love of sports or exercise. Pairing up can boost your status/career. If you're unhappily married, separation comes. Romance excites you January/February and June/July. During these same intervals, avoid legal fights. Bosses and judges are temperamental March to May and August/September – grin and bear it. They'll soon forget, forgive.
A major wish could come true all year, especially about marriage, relocation, dealings with the public, fame, and/or a business opportunity. (Careful with "opportunities" March through June.) Your career will fare well if you lean toward socializing, group affairs and networking, and/or higher education, law, travel or information systems. Health-wise, there's not a cloud on the horizon, unless you have a pre-existing condition.
The End.