ON A CELL PHONE, THE ADDED FEATURES (PLATFORMS, SHORT STORIES, YEAR AHEAD, ETC.) CAN BE ACCESSED FROM THE TOP LEFT HAND CORNER (STACKED LINES). ALSO, THE 'TRANSLATE' & WORLD CLOCK WILL APPEAR AT THE BOTTOM.
在手機上,添加的功能(平臺,短篇小說,提前一年等) 可以從左上角訪問(堆疊線)。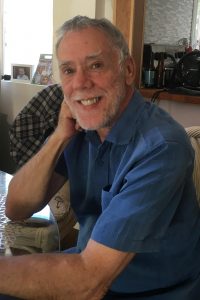 *** All times / dates: Please remember that all time references (e.g., "dawn") are PDT – Pacific Daylight Time zone. You can refer to the World Clock in the sidebar for more listings or Google 'time zone converter'.
Email: suningem@gmail.com
Tim's YouTube links:  Unveiling Astrology
Unveiling Astrology Part 2
START NOTHING:1:31 pm to 4:22 pm Mon., 10:10 pm Wed. to 1:07 am Thurs., and 4:56 am to 6:05 am Sat.
PREAMBLE:
ALL SIGNS: Start nothing brand new now to Sept. 15 — no new projects, relationships, nor major purchases.
***
The WILDFIRES that have plagued the world lately should begin to end on August 27. Because Mercury's retrograde, the fires will tend to "hide" so firefighters need to dig deep in the earth to uproot hidden fire.
***
It has just been revealed that JOE BIDEN used at least four false names while he was vice president, to communicate secretly with foreign oligarchs. (The ones who paid him money.) He called himself Robert Peters, Robert L. Peters, Robin Ware, and JRB Ware. Who, other than con artists and grifters, uses a multitude of false names?
***
I'll be giving a Zoom talk  
(so everyone's welcome, no matter your location) on astrology and politics, how to forecast trends, winners and losers, etc. Pluto's major involvement in recent U.S. turmoil. It costs $ 15 if you are not a Fraser Valley Astrology Guild member.
When: September 14, at 7:30 pm Pacific Daylight. Place: Zoom.
In addition, I'll give a short forecast for every sign, regarding the 3 major planetary sign changes, Pluto into Aquarius, Saturn into Pisces, and Neptune into Aries.
I'll also read 5 or 8 birth charts from the audience, to give each a quick view of the major personal changes in store. (You have to submit your birth data, at least a week before the talk.)
For more information, please contact Rebecca Garcia at: 604-710-8197, or email her at: Rebecca.Garcia@Shaw.ca.
***
On August 23, Wednesday, the SUN ENTERS VIRGO for a month. Virgo's ruling planet is Mercury. Eleven hours later, Mercury retrogrades — Aug. 23 to Sept. 15. This bothers me. Virgo rules everyday health, nutrition, work and service, photographs and details, machinery and tools, agriculture, esp. the harvest phase, nature and forests. To have the sun charge this area, as it must every year, but to have its usually energetic, sun-powered  initiative(s) stunted immediately by retro Mercury's delays, mistakes, indecision, missing elements, etc., must indicate a failure or absence or production mistakes of some sort in these areas. I'd expect, for example, delays in machine orders, a decline in manufacturing worldwide (slight or not) a freeze on nurses, or shortages, hiring fiascos revealed, etc. At the moment Mars is in Virgo, causing desires and greed — two useful drivers if Virgos act honestly. Many Virgos can find themselves stymied about their direction, what they want, where to go, whom with, etc. Until next May, Virgo, listen to your higher mind, the one that looks over all humanity and all nations, the one that desires gentle love, the ethical, philosophical one. That will be your guiding light; otherwise, you'll grow confused.
***
I thought BITCOIN would rise in price, May/23 to May/24. So far, that isn't happening. But this August might be a low month. If Bitcoin does not rise from Aug. 23 to late September, then be wary of this commodity for the rest of the year ahead. Mercury and Venus retrogrades might hobble any climb, though, until mid-September. So hold your $, be alert and ready to pounce.
***
WEEKLY FORECAST:
  ARIES:  March 21-April 19
Wednesday starts a month of chores, Aries. The very same day, Mercury retrogrades, so these will be past chores, "catching up" to you — until Sept. 15. Don't launch anything new, ventures, work projects, relationships, relocation — deals with the past, forget trying to get to the future. In love, this rings extra true:  old flames (or old faithful) reward; brand new bonds, romances, won't last. Your $ picture is splendid until next May (2024) so chase a pay raise, better more lucrative job, sell items, etc. — if buying stocks, pay attention to the dividend, favour cash cows.
Sunday to 1 pm Monday (PDT) brings relationships, opportunities, relocation themes. Progress here is "okay," nothing huge. Be diplomatic. Late afternoon Monday through Wednesday surrounds you with secrets, temptation, financial and medical and lifestyle actions/commitments. It's a jumbled picture, not esp. lucky — tho' noon onward Wednesday is good for dealing with gov't, head office, or investing in oil, gas, hydro, oceans (e.g., cruise ships, fish food) and liquids. A wise, mellow mood steals over you Thursday/Friday. Gentle love, far travel, higher ed, law and culture — smooth sailing Thursday late morning (PDT) onward; otherwise, exercise caution. Saturday's for ambition, prestige and worldly standing — all's okay, but don't push it, esp. w/a higher up.
  TAURUS:  April 20-May 20
Wednesday will start a month of romance, adventure, pleasure and beauty, games, and creative and risk-taking urges. You'll be on a winning streak! (Before Wednesday, rest, sleep, rejuvenate.) But virtually all your pleasure, esp. romantic, will come now (to Sept. 15) from an old flame or an old faithful. Anyone newly met before Sept. 15 will probably  drift away after awhile. Your domestic situation remains sweet and supportive, but here, too, no new moves/launches before Sept. 15. (Tho' Sept. 3 to 15 is not as "difficult" for new beginnings as pre-Sept. 3.) This is your lucky year, Taurus (to May/24) — you'll be relieved, released, pay off debts or grab great investments.
Tackle chores Sun./Mon. Nothing's easy, so work slowly, carefully. Relationships spring up Monday suppertime (PDT) through Wed. Beware of "false love" Tuesday — much better arises Wednesday 1 pm to 7 pm PDT. (4 pm to 10:30 pm EDT.) Secrets, sex/lust, research, finances, and medical and lifestyle choices — all arise Thurs./Fri. Best action time (e.g., to make an investment, etc.) is Thursday, 9 am to a bit past midnight. Wisdom, a mellow, gentle mood, far travel law, culture, social rituals, these fill Saturday and the weekend. A rejection/dejection to handle, but otherwise a good, rewarding interval.
  GEMINI:  May 21-June 20
Get errands, calls and paperwork done before Wednesday, Gemini, as that day starts a month of rest, sluggish energy, contemplation, and kids, home, security. For some time now, you might have noticed that answers haven't come; this state of affairs will probably last to Sept. 15. — And until then, avoid brand new starts, projects, relationships or big purchases. Former friends might re-appear; so might a place you lived in or wanted to own. Long lost relatives might also knock on your door.
Sunday/Monday are romantic, creative, pleasure-loving, but the aspects aren't great, so don't expect a lot. Sunday midday best. Tackle chores, eat and dress sensibly Monday  late afternoon through Wed. Monday eve and Wednesday after 1 pm are best for action. Relationships, opportunities, public dealings and relocation themes fill Thursday/Friday — fortunately (you learn a secret?) 9 am Thursday into midnight. Remember, someone from the past might be "willing." Saturday (and the weekend) focus on secrets, finances, lust, hidden power, research, medical and lifestyle decisions. If you run into a wall, wait until Sunday to act.
  CANCER:  June 21-July 22
Focus on the worth of things before Wednesday Cancer. That day starts a month of easy, swift, busy chores. Errands, paperwork, short trips, calls, texts, etc. These either address or come from the past (a past situation) in which case they're workable; or, they're brand new, in which case they will fall apart or never be completed. This applies to almost any project, relationship or big purchase. Thus, to Sept. 15. (After S.15, charge ahead.) You want to buy pretty or luxury items, but wait, until mid-Sept. onward. (Your social life will keep you busy enough.)
Be home, with kids, rest and relax (or putter around) Sunday/Mon. A fairly neutral interval. Romance, creative and speculative urges, pleasure and beauty — one or more of these refreshes your heart Monday suppertime (PDT) through Wed. Tuesday might spark a very weird, powerful and deceptive attraction. Wednesday's attraction is more friendly, light, social and "acceptable." (Has marriage vibes, if you're single.) Lust, secrets, finances, digging deep for answers, medical or lifestyle choices — these fill Thursday (lucky all day after 9 am PDT) and Friday (hard to succeed). Saturday starts a weekend of relationships — good overall, but remain diplomatic, esp. Sat. night.
  LEO:  July 23-Aug. 22
You're still the star, Leo — for 3 days. Wednesday starts a month of possessions, buying/selling, casual lust, and (hopefully rising) income. Your energy level and charisma will softly decline — not a lot. Your career and ambitions are well-starred all year (May/23-May/24) and this could dovetail nicely with the looming money month. However, until Sept. 15, you will likely only succeed with ongoing projects, links (which need watching, helping) or with persons/projects returning from the past. You have been receiving (and probably spending) more $ over the last 5 or 6 weeks; this trend continues this week — only.
Sunday/Monday are for errands, travel, communications and paperwork. Don't try anything too big. Sunday's better. Steer toward home Monday suppertime through Wed. Rest, putter, hug the kids, paint something. (But remember my advice not to start anything new.) Proceed with some caution, all this interval. Romantic vibes (and creative or gambling urges, beauty and pleasure) float up Thurs./Fri. — Thursday's great, morning (9 am PDT) to midnight and a little beyond. Friday's deceptive, indecisive. (Not a good night for a movie date.) Saturday starts a weekend of work — protect your health with sensible habits.
  VIRGO:  Aug. 23-Sept. 22
Before Wednesday, Virgo, you remain tired, a bit weary of life. So rest, sleep, dream. Wednesday starts a month of boosted energy, simmering charisma, and clout. This week, your sexual magnetism also radiates. (You might notice a glance or two.) HOWEVER, delays, indecision, missing supplies or people, and mistakes will characterize the times between now and Sept. 15. Until then, start nothing brand new, and either reprise past situations, or stick with the ongoing (and protect it from mistakes, delays, etc.). Same in love: ex flames, or old faithful, at least until mid-Sept. You'll wait for answers from the gov't, at least this week and next.
Chase money, buy/sell, embrace someone intimately but casually, and/or memorize something, Sun./Mon. Sunday best. Errands, trips, calls, paperwork fill Monday suppertime (PDT) through Wed. Not an easy interval, so go slow. Best time: Wednesday pm. Be home, hug the family, attend to security, food and repairs Thurs./Fri. Thursday's great, lucky. Not so much Fri. Saturday starts a weekend of romance or creative or gambling or sports or charming kids or beauty. A significant weekend, filled with refusal and acceptance — and possible bliss!
  LIBRA:  Sept. 23-Oct. 22
Enjoy the first 3 days of this week, Libra. Wednesday starts a month of retreat, quietude, pondering and planning. (However, forget the "planning" part until Sept. 15 — plans made before then will probably fail.) Your financial and investment areas are luckily starred until next May. The same for intimacy, surgery (et al) lifestyle changes and research. The weeks ahead let these two influences (quietude and private or $ luck) dovetail nicely. However, until Sept. 15, don't start any new projects, relationships nor actions. Instead, reprise the past, or stick with (and protect) ongoing situations. A former "happy friend" or "friendly lover" could appear.
Your energy and charisma are high Sun./Mon. Go after what (not who) you want, but slowly, baby steps. Not good for a big purchase. Money and possessions and spending power are important Monday suppertime through Wed. Deception possible. Act Wednesday between 1 pm (PDT) and midnight for success. Errands, communications and paperwork fill Thurs./Fri. Thursday's great after 9 am PDT (noon EDT, 5-7 pm Europe) to midnight. Steer toward home Saturday for a domestic weekend. There's acceptance here, then rejection, then acceptance again. Don't be discouraged, you're on the road to solutions.
  SCORPIO:  Oct. 23-Nov. 21
Pressures will ease soon, Scorpio. Wednesday starts 4 weeks of celebration, optimism, popularity, social delights, and flirtations. Three things about your career: 1) DON'T start any new projects before Sept. 15; 2) higher-ups will continue to favour you right into October; 3) intensified work demands will come NEXT week (Aug. 27) also into Oct. Conclusion: use this week to have fun and forget duties! Until next May, you face very good luck in relationships. (Separation if unhappily married.) And usually, the weeks ahead would be a great time to meet someone, or begin to move in the circles where you might meet, a great spouse. However, until Sept. 15 only ongoing relationships or flames from the past, will happily survive.
Lie low, rest, liaise with gov' or head office, be spiritual, charitable. But DON'T PLAN — any schemes hatched now will change or be abandoned later. Your energy and charisma surge upward Monday suppertime through Wednesday. Use this extra energy to solve problems and get to the bottom of a plan or hope that seems rather unstable, Tuesday, and chase beautiful, romantic or creative opportunities Wednesday p.m. Pursue $ Thurs./Fri. Buy/sell, embrace casual intimacy. Thursday's great after 9 am (PDT) and might even bring love. Friday's not so great, tho' it's good for Europe (to 11 am-noon). Saturday begins a weekend of errands, calls, trips, paperwork — a good one for you.
  SAGITTARIUS:  Nov. 22-Dec. 21
Three days of "mellow" left, Sage. Wednesday starts a month of hard work, ambitions, career, worldly status, prestige relations — and pressure. All year (May/23-May/24) your work efforts are luckily starred, and grow. This dovetails nicely with the present "ambitious" phase. HOWEVER, Venus (your work and social planet) and Mercury (your relationship and career planet) are retrograde — so wait until Sept. 15 to start ANYTHING brand new. Until then, stick with ongoing people and situations, or embrace something/someone that/who returns from the past. Be diplomatic this week — bosses are ready to have a tantrum. Legal, international, cultural and educational progress has been delayed for awhile, and will be until Sept. 3 — but it remains lucky, affection exists, right into October.
Be happy, issue and accept invitations, Sun./Mon. Not a great interval for accomplishment, so glide along easily. Retreat, life low, rest, contemplate, be spiritual and charitable Monday suppertime through Wed. Careful with Tuesdays's deceptions. Act Wednesday p.m. Your energy and charisma return refreshed Thurs./Fri. Make a difference, a dent. Best Thursday from about 9 am (PDT) through midnight. An old flame has something to say. Saturday starts a weekend of shopping, earning, possessions. A casual "love object" accepts, rejects, then accepts (you) again — or could be 3 different people/situations.
  CAPRICORN:  Dec. 22-Jan. 19
Only 3 days left of secrecy, of spying/research, of financial, sexual or other commitments — and consequences — Cap. Wednesday starts a month of mellow wisdom, ethics/law, far travel, international themes, higher learning, law, culture and media — and gentle love. (This week, strictly avoid lawsuits.) However, Venus and Mercury are "retro" — meaning anything brand new that you start before Sept. 15, will probably fail. So in love, look for old flames, or stick with old faithful. In the higher intellectual plane that Wednesday starts, stick with old projects/ideas/itineraries, reject the brand new. If single, realize that "big romance" hovers, looms, should show itself before May 2024.
Be ambitious, display skills Sun./Mon. But a bit cautiously, as aspects are blah. Popularity, optimism, social joys, flirtations visit you Monday supper through Wed. Odd, maybe weird "slips" Tuesday, but good lovin' (or creativity, pleasure) Wednesday pm. Retreat, lie low, rest and ponder, Thurs./Fri. Liaise with gov't and head offices between 9 am Thursday and into pre-dawn Fri., PDT. Your energy and charisma soar Saturday into the weekend: do things, see and be seen — success hovers all around you!
  AQUARIUS:  Jan. 20-Feb. 18
Wednesday starts a month that will steer your relationships into deeper waters, Aquarius. Open attraction can become private embrace. The discovery of new worlds or opportunities in the last few weeks can now yield "points of profit," or little lairs where large profits lie. HOWEVER, until Sept. 15, start NOTHING brand new, relations, projects, big purchases, etc. So hold old faithful close, or chase/receive old flames, and only commit (e.g. in finances) to situations which have "returned" from the past. (Buy a new investment, bad; buy an investment you could not close before, good.) Remember, now to next May is a great phase for buying/selling real estate.
Sunday/Monday bring a mellow, gently loving, tolerant and world-wide view. Law, culture, religion, philosophy, far travel are in focus. But proceed gingerly, as good/lucky aspects are nil. Be ambitious Monday night through Wed. Prestige relations, worldly status, ambitions and career go fairly well late afternoon to midnight Mon. (PDT) and much, much better Wednesday pm, esp. regarding a money link. Thursday/Friday bring friends, popularity, hopes and wishes, flirts, and happiness — superb Thursday mid-morn to a bit past midnight. A very sensual love affair might start — but remember my warnings above about the brand new. Retreat Saturday for a weekend of rest, pondering and praying.
  PISCES:  Feb. 19-March 20
Only 3 more days of drudgery and health concerns, Pisces. Wednesday starts a month of relationship excitement, opportunities, relocation themes and public dealings (from shoe salesperson to rock star). However, until Sept. 15, only the old or the ongoing will work. In love, stick with old faithful; if unattached, a former lover or spouse might appear — if it was good back then, start it again. Start NOTHING brand new before Sept. 15. Others have treated you with some aggression lately. This continues this week, then will be gone. So, for one more week, be diplomatic!
Sunday/Monday are for secrets, sexual and power temptations, investigation, valuable knowledge, investments, debt, lifestyle changes, and medical issues. Proceed cautiously, little luck here. A mellow, wise, tolerant mood flows over you Monday night through Wed. International, cultural, legal, educational and similar themes tap your shoulder, seeking attention. Monday night is stable, but like a floor built over a sinkhole. Wednesday night is much better, especially for love. This is the first night of a month of possibly exciting relationships — in business, too. Explore life's deeper sides Thurs./Fri. — finances, sex, lust, power, research, lifestyle changes, medical problems. From mid-morning (9 am PDT) Thursday to well past midnight, success will tend to follow your actions. Saturday starts a weekend of happiness, popularity, wishes coming true, flirtations — one joy, one rebuff, then bigger joys! (Sunday, Aug. 27).
THE END.
FIRST AFTERAMBLE:
1969 Story
By Tim Stephens
CHAPTER TEN
I lied. Sorry. I tell myself those imagined incidents, e.g.,finding the depression in the grass where Beryl died, to help me forget what really happened. When I sauntered out of the lobby, and walked past the police cars, I didn't turn left towards the park; I turned right, to have one more look up at her apartment, way up there, before I left.
She was on the balcony. She was on the wrong side of the railing. Long arms in blue cop sleeves grabbed at her, but she threw herself quickly. Her blouse flapped around her and her blonde hair streamed, you could see everything about her, then she hit. I was already running so I only saw the lump of her, the arms and thicker legs and the chest of her and the hair of her and her head and face, all of it whapped into the ground with a deep muffled thud. I was only 5 feet away when she hit. It was like her face turned into a doll's face, watching you but empty. I had run as soon as I saw her up there and I didn't remember running I didn't feel anything but evidently I cut open my knee on the little cement wall surrounding the apartments lawn. I threw myself on her. She was all awkwardly bent, soft and yielding but with hard bones sticking up. I grabbed her. I threw my legs around her. I later realized my eyes were closed. They tried to pull me off her, her but they couldn't. For a while, maybe minutes, time had disappeared, they left me alone. Then they tried to pry me away from her again. But I wouldn't let go. Now my whole chest seemed to empty out, as if a roaring wind blew through it. That made me cling to her even more tightly; if this wind was taking us to heaven or hell, I was holding on, I'm going with her. Now they tried to get me to let go of her again. This time they kept talking to me, but I didn't answer, I couldn't answer, I didn't even know what they were saying.
After that a lot of things happened. Evidently they called in reinforcements, and three huge police grappled and pinned and pulled me up and peeled Beryl away fro me and separated us.
From there, it all went downhill.
As they held me on the ground away from her, I twisted and grunted. I'm sort of a silent type. I don't talk a lot, as I assume the other person sees what I do. But now I "forgot myself," as our mother would say. I yelled, furious, "Let me go! I can help her! I can pull her up! I can pull her up! Magic! Magic! I've got magic!  Let me — God dammit, let me hold her you assholes! Let me hold her! Magic — I can pull her out! Out again! Tears  were obscuring my sight, and snot gushed out my nose, filled my mouth. Fucking, fucking, fucking, fucking, fucking, fucking, fucking, fucking assholes!
They held me down and I had to watch them lift her broken body onto a stretcher and take her away.
They put me in a hospital for psychiatric observation. The doctor told me I'd be there for probably a week, but it depended on how I did. I didn't say anything. There was just nothing to say to any of these people. A woman came in two days later and wanted to talk to me about grief. I said I had no grief, as in a funny way I didn't. It was like I just had this feeling or almost gladness;  it was real, almost a vision, that I was going to step into a big wide bright tunnel and it would be like a powerful wind, picking me up I'm flying me into that big tight tight PIPE and somehow there I will become everything Berry was, We would be melded together. And right after I had had one of these visitations with Berry, so to speak, I looked at the grief woman with a bright smile and said I was OK.
I see you haven't talked much, she said. It must have been very hard for you. Was the young lady your sister?
No.
Oh?
Oh what?
I really want to know how you're doing, and what do you think of all this.
I don't think. I almost never think. I don't have thoughts, mostly.
***
STILL CHAPTER 10
1969 STORY
By Tim Stephens
Okay, I lied again. Here is what really happened: When I saw Berry plunge to the earth, I ran to the buzzer wall and swiped my hands over all 100 or 200 buttons. Someone buzzed, and I went in. I ran up the 22 flights to the 23rd floor. It's not that big a deal, any teenager could do it.
When I arrived at Berry's apartment, the door was closed but opened when I tried it. A couple of men in suits, and several uniformed cops looked at me with question mark faces. I strode in quickly, into the living room, where the balcony was. The sliding doors were open.
"I'm Berry's — "
Both "suits" watched me — well, they all did — and he asked, "Who?"
"And I can solve a murder for you if you want!" I said quickly, as I dodged him, a gentle looking, tall man. I ran to the balcony, grabbed the rail, and jacked myself over, so I was standing on the concrete lip, and holding onto the railing from the "death" side. It seemed very flimsy now. I glanced down. I was almost perfectly over her.
STOP! I yelled.
STOP OR I'LL JUMP!
They hesitated, stopped.
"I killed the RCMP up at Gibsons. Me. I confess."
Then I pushed against the rail, and said, "Please God accept me," in my head, and let go.
I knew what to expect, in a way. I had fallen almost 40 feet when I was 12. Falling isn't horrible or screaming fear. Actually, it's sort of pleasant, and you don't really have time to be afraid. Everything flies past you. The main thing about falling is it's final, no decisions, no thoughts, no change of mind. From the first shove off, it's over. My fall took about 1 1/2 seconds, and as I fell, I muttered, or it was in my mind, still talking to God, "accept me with Ber—."
THE END.
REALLY, THE END.
SECOND AFTERAMBLE:  (Sorry, politics!)
WHAT PRESIDENT OF THE UNITED STATES HIDES HIS ACTIONS BEHIND AN ALIAS, A FALSE NAME? JOE BIDEN DOES, UNDER AT LEAST 3 FALSE NAMES. "JBR WARE," "ROBERT PETERS," "ROBERT L. PETERS," and "ROBIN WARE."
***
Trump says that at 11 AM Eastern time, Monday, August 21, he will publicly reveal proof that the Georgia portion of the last American presidential election was stolen, and therefore all charges will/should be dropped. But he says the presentation on Monday will be detailed and complicated. (NOTE: TRUMP HAS CANCELLED THIS PRESS CONFERENCE, SO THE FOLLOWING IS RATHER FUTILE.).
Astrologically, when he makes the announcement, and I can only assume he will stick to the 11 AM although that is often a call to the crowd rather than the actual commencement of a speech. When he makes this argument, the moon is in Libra, a friendly sign for Trump, but, for him, not a powerful one. Still, Trump is a Gemini, the sign of talk, and libra is Trump's house of talk. If he begins at 11, the moon is in a very powerful degree, the degree in which, for instance, Pierre Trudeau, one of Canada's most effective Prime Ministers, was born. If the announcement comes later, then this moon might move to 26° libra, also a very strong degree. All this is positive so far. But the first aspect that he speaks under is the moon quincunx Neptune. This aspect tends to make people dig into areas where they think they will find facts, but instead, they find impressions, opinions. So a kind of confused groping for facts or arguments will likely follow Trump's speech. If it goes beyond 1:30 pm, people and pundits will start groping early.
The next aspect is the sun quincunx Pluto, so again we are searching, but this time for definitions, and for an understanding of finality, e.g., does this bring or cause an ending to all this litigation?
The third aspect involves the moon again, square Pluto. At a first glance, this aspect appears to say no, and quite solidly, to ending these lawsuits. (The square often means No, or an argument or violence or pruning or disharmony — or, the end or beginning of something!) A second look shows that the moon is elevated in the sky above Pluto — usually the elevated body has the advantage or the control. And Trump has ":chosen" this time, this moon, so the advantage is his. In addition, a square to Pluto usually causes actions that are either of a seeding or ending event. Pluto is all or nothing.The events of a Pluto square are almost never reversed. (Libra, by the way, is the sign of justice. Pluto's, or Scorpio's motto is: "I'll do whatever I have to." Scorpio is the sign of sex, secrecy, hidden power, investigation, police, and of birth and death, growth and rot. But it is in the sign of hierarchy, the established bureaucracy. It's been there since Obama was elected, and has birthed the police state and other stuff. But in a few months (January 2024) Pluto leaves Capricorn to enter Aquarius, and it won't be back in Capricorn for 250 years. Well, that's not strictly true. Pluto has already entered Aquarius, but it retrograded back into Capricorn. By early October, it will start going direct again, and by mid-January 2024 it will re-enter Aquarius. But again it retrogrades in 2004 and re-enters Capricorn in September 2, 2024 and stays there until around November 20, 2024. From that point on, Pluto will not enter Capricorn again for 2 1/2 centuries.
So in a sense, these two periods, one of which started back in June and will last until mid January 24, and the next one from September to November 2024, will be the dark deep state's last chance to lynch their enemies, such as Trump. Maybe they sense this.
***
This is rich: the Washington, D.C. judge adjudicating Trump's "bad words" indictments, a committed and biased democrat  who will preside over a biased, 95-% democrat jury, and shake hands with a biased democrat prosecutor, has ruled that republican Trump cannot say anything publicly which might influence any potential jurors. Her words: "prejudice potential jurors." What a laugh. What a jerk. What a deceptive, corrupt judge, who knows full well that her jurors will be ALL Trump-hating democrats. What about the jury's ongoing, poisonous prejudice? Is she afraid Trump might dilute their hatred and prejudice? This is not a judge. This is a den-mother, lovingly presiding over the zombie jurors she and Jack Smith are going to pull up, dripping with the slime of the democrat swamp (you know, the democrats who, 200 years ago, enslaved millions of Africans,  ran the KKK, tried to overthrow the U.S. government (civil war) and who hate — to the point of derangement — freedom, democracy, marriage, parenting and everything that Trump is and stands for. So a crooked judge, worried that her biased, brain-washed  jury might be influenced by Trump, has ordered him to restrict his speech, even on the campaign trail. I hope he in essence tells this judge to fuck off, and pins his hopes on higher courts. Except that is exactly what these corrupt democrats want: to drag the court case onward toward the 2024 election.
They talk about a criminal trial, having the potential to put Trump in jail. With over 90 charges in 4 courts, Trump is already imprisoned.
***
The sad thing is, I am at core a liberal. I believe in open borders (I don't believe there should be borders or nations). I believe minorities should have a voice. I believe in social welfare and uplifting the poor. But the Liberals of today, in Canada and America, stand ankle-deep in corruption. Unfortunately, liberalism leads to swollen bureaucracies. These bureaucrats then hunker down, protect their position, and start to siphon off any money they can find. To protect their positions, they begin to form alliances (almost always with Liberals) that subvert the law.
I keep defending Trump and the conservatives for one simple reason: they are being (and have been since at least 2015) subjected to — I hate to use this word, but I must — evil. Anyone wth a sense of justice should be repulsed and outraged by what this black-hearted gov't is doing.
***
JOE BIDEN ALIAS:  ROBERT L. PETERS
***
I've told you maybe 100 times that the lunar south node indicates dead ends, unsavoury temptations, unwise decisions, and generally bad karma. Merrick Garland, the obviously corrupt U.S. Attorney General, is a Scorpio with a Libra Moon. His ruling planet, Pluto, is shoulder-to-shoulder with his lunar south node — an almost infallible indicator of twisted motives and failure, of, simply, a bad character, with some deep flaw. Merrick's south lunar node is in Leo, his sign/house of career, prestige and ambition. So it is in this area, career, that he is most likely to sacrifice goodness/morals for temptation and power/greed/lust motives.
So he has attached to Joe Biden, his career "star" or boss. He and Joe are both Scorpios, a sign of sexuality and secrecy. (And of many good things, too. There are bad people in every sign, and great good [people in every sign.) Joe's a pervert, so it's possible Garland is also. What binds criminals together is usually crime. Perhaps the strange loyalty of this odd couple comes through the excitement of sexually interfering with minors. Remember, Garland is the one who charges people with crimes, arrests people, runs the FBI and the DOJ. He's the power arm of Biden's pedophilia. He's the one who lets boys rape girls in the girls' bathrooms, he is the one who arrests parents who are grieving over the rape of their daughter caused by his (Merrick's) own perverse rules, he is the one who sends swat teams loaded with semi automatic machine guns to terrorize families ALREADY PROVEN INNOCENT BY THE COURT SYSTEM at 4 o'clock in the morning, he's the one who lets the pro life offices burn down from abortionists' arson, and does nothing, he's the one who arrests pro-lifers, sometimes when their crime is as heinous as standing on the sidewalk, silently praying. He is the one who called traditional (Latin Mass) Catholics domestic terrorists. (You know why? Because they adamantly oppose the sexualization and perversion of children — one of Biden's main goals.) Merrick Garland's the one who protected Hunter Biden, when Hunter was defrauding the IRS, and engaging in treason toward America. Garland's a toilet dweller.
Today as I write this (Aug. 11) Garland has appointed David Weiss as special counsel to investigate Hunter Biden. David Weiss is the prosecutor who arranged for Hunter to be exonerated for his past crimes, and forgiven for all other crimes, even those he might commit in future. In other words, David Weiss is Joe Biden's man and Joe Biden says Hunter is innocent of all charges. Making him special counsel means he does not have to answer to Congress on any subject, including Hunter Biden. This is Merrick's and Biden's way of shutting down the case, since no one can interfere with nor question a special counsel, and this special counsel has already shown his only goal is to let Hunter Biden off the hook — any legal/criminal hook he might face. But Garland broke — maybe not the law, but federal regulations, which state that a special counsel must come from outside the gov't, and cannot be a gov't employee, which Weiss is. Let's see if any republicans have the guts to pin Garland's illegal actions on him.
(Democrats keep saying, Trump appointed David Weiss. That's true. Trump was given two democrat judges, and had to approve one. Such witches as Kaitlin Collins on CNN cannot stop braying that 'TRUMP APPOINTED HIM!" Is there anyone on CNN who doesn't lie?
And I keep asking, how can these people (FBI, DOJ, etc.) protect a pedophile, unless they harbour such desires (and actions?) themselves.
My advice to every Republican: keep your guns.
***
ANOTHER JOE BIDEN ALIAS:  ROBIN WARE.
***
Two seemingly unrelated stories:
1) Trump is indicted on over 90 charges that basically reduce to the fact that he protested the 2020 election. (As did hundreds of Democrat politicians who lost other elections, from JFK in the 1960's to Stacey Abrams in the 2020's — Not one of them charged with anything. I think JFK actually filed counterfeit elector votes in Hawaii. No charges.)
2) A small Kansas newspaper that was investigating a police chief for sexual abuse, was subsequently raided by his cops, who confiscated the little newspaper's entire stack of computers, phones, iPhones, diaries and records. Why didn't they just go in and smash the paper's printing press? That's a time honoured way of dealing with the truth.
***
JRB WARE —  ANOTHER JOE BIDEN ALIAS
***
Another way Trump's team can win his court cases, especially the phoney free-speech ones: The defence simply says to the judge, judge we can prove not only that Donald Trump still believes the election was stolen but that the election actually was stolen. If it was stolen, then all his efforts to overturn it are justified and all the administration's efforts to squelch his efforts were not justified, and in many cases were criminal. The main criminals, dear biased judge, were the FBI.
Then you simply show the judge that the FBI squelched information about the Hunter Biden laptop, show evidence (reams of it!) that show the FBI pressuring Facebook through emails and meetings to deny the laptop's existence and veracity, to call it mis-information when they knew it was true information (Biden's directed propaganda and mendacity) — oh, many crimes of deception there. Then you show her (or the slimy jury, they both drip with bias)  the polls taken by respected pollsters which showed that 53% or more of voters who voted for Biden said that they would not have voted for him if they had known about Hunter's laptop.
So the FBI, in hiding this information from the public, deliberately interfered in the election, and in essence created a false election, and in essence did exactly what they intended to do: steal the election for Biden. The 2020 election was stolen, period.
Now judge and jury, if this doesn't convince you, then we have an entire series of additional proofs to show. Please be prepared to attend jury duty for about the next three to five years, because we have a vast amount of evidence — some of it illegally hidden by the prosecutors, whose crimes are being ignored by you, dear biased judge – we still have all these to go through. First, we have 1,013 witnesses. To bring these witnesses to court will require specialized personnel and a gag order on every non-witness person who comes into contact with these witnesses. With this, we are simply seeking to prove that this crowd did not think Donald Trump told them to violently and with force and with weapons, Invade and destroy Congress. With your permission we will begin this process, which we calculate to take about 200 to 300 days of court time.
In addition, we have to show about 20,000 hours of video shot on January 6, which shows FBI provocateurs in the crowd and shows the police, without provocation, firing stun grenades, tear gas canisters, and other lethal and semi lethal weapons and explosions into the crowd that was peaceful until the police began attacking them.
We will also show, through an unimpeachable witness, that Nancy Pelosi refused, not only Trump's offer to have national guard troops on site January 6, but also deliberately misled the capital police chief, hid intelligence reports from him, and purposely engineered the "insurrection' with the corrupt collusion of the FBI, the DOJ, her own members in Congress and who knows what or who else? The CIA?
We have subpoenaed, and expect to discover, Nancy Pelosi, Steven Sund, the chief of police of the capital, Ray Epp, Chris Wray, Merrick Garland, Joseph Biden, and anyone not listed here who was a member of the January 6 committee. These discoveries we estimate to need 10 full days for every single person of interest, including all those listed in the prior sentence. These are very complicated and intelligent people who have deep roots in corruption. By discovery, we hope to uncover their entire criminal and treasonous network. We would like to note at this juncture that the January 6 committee, an entirely partisan anti-Trump committee comprised entirely of Democrats and two Trump hating Republicans, has destroyed by their own admission 50% of all records, evidence, testimonies and interviews produced by their Inquisition. For this alone, the federal J6 lawsuits, mostly by Smith, should be thrown out. We have a sneaky suspicion that the 50% which was destroyed was exculpatory for Trump — ie., would have proved his innocence. (This type of hiding or destruction of evidence has been practised against Trump repeatedly by the corrupt FBI.) In fact, more than one witness who testified to the committee in support of Trump, has said that their interview was deep six'd — deleted —  by the committee. Of course. They would not have destroyed evidence that supported their predetermined verdict. So we wish to subpoena and examine every member of the committee.
Also, we wish to protest to this court, and demand a mistrial, due to the multiple felony crimes the prosecution has engaged in in this matter — including attempting to bribe a defence lawyer, hiding evidence, destroying evidence (Jack Smith) — and we ask the judge to recuse herself/himself on the basis of her own and her court officers' deceptions, crimes and corruption of justice (Fani Willis).
Fani Willis, the Georgia prosecutor, had actually charged and indicted Trump BEFORE the grand jury had heard all witnesses and had voted. Her deception was uncovered by Reuters, an international news agency. That's why she stayed until 1 AM the next morning issuing the indictment. She was trying to cover up the fact that she had pre-determined all the charges and had no compunction about denying witnesses — which she did — and ignoring the vote of the grand jury — which she also did. And when questioned about this, she lied and claimed she had no knowledge of it. In fact, she had every knowledge of it. For this reason alone little fat Fani should have her case thrown out, or at least be required to begin at the beginning again. Oh, there's also the little fact that one of Fani's members of the grand jury — in fact, the jury's FORE WOMAN, THE LEADER OF THE GRAND JURY — did a TV interview near the very beginning of the grand jury a year or so ago, and said, with a giggle, that all she wanted to do was "get Trump." Is this the kind of airhead and fool that fat Fani likes and uses in a court case?
Fani Willis's name, BTW, is Leo-Leo. (F and W.) Super stubborn, not to be cowed. Born Oct. 27, 1970 — a Scorpio. Again, stubborn. Trump's "announcement" on Monday, Aug. 21, will hurt her, as it comes while the Moon is in her 12th house, making her vulnerable. (Again, Trump has cancelled this announcement.)
BTW, in the normal course of things, Scorpios are fascinated by, and usually dominated by, Gemini people. Gemini is their weakness. Trump's a Gemini. Joe Biden, A.G. Garland, fat Fani Willis, are all Scorpios, Uber-bitch Nancy Pelosi has a Scorpio Moon. Uber-double bitch Hillary Clinton is a Scorpio. Scorpios are vengeful. All are trying or have tried to destroy the Gemini whom they think threatens them. All have acted illegally, broken the law; all should be thrown in jail.
Should all the foregoing leave any proof needed or necessary to exonerate Trump from this snake pit of opinion pieces disguised as charges, we will enter into the third phase of our proofs. This phase requires us to call Jack Smith to the witness stand, although we will do him the courtesy of a prior subpoena and discovery. We are justified in calling Smith to testify because he and/or his agents have violated the law at least two times in this proceeding — in fact, have violated criminal laws, and should be indicted and face incarceration.
More proof?
Oh yes, this one speaks to the principle of equal justice. And here we would like to present a visual aid to the jury. Now they unfurl the big "wall of shame" (described in the Aug. 13 AFTERAMBLE) with everyone's portraits on it and their sins, but no retribution, and Trump on the other side, as in the earlier item. The value of these defences are not so much to defend Trump, I think that could easily be done and if this biased 95% democrat jury convicts him, a higher court will set him free. Rather, the value is that the deep state itself has handed Trump a shovel with which to dig into its very bowels. I'll bet there's a lot of double thinking or second thoughts going on now in the towers of the Democratic power elites. Where will many of them hide, except perhaps in retirement or other retreats?  If they don't see it now, they will by late August. If they don't see it then, they're just stupid.
***
ANOTHER JOE BIDEN ALIAS:  ROBERT L. PETERS.
***
Trump can win this election by going to Maui immediately and handing out $1000 to 1000 families in need. That would only  cost him $ 1 Million, a drop in the bucket compared to what he's spending on campaigns and lawsuits. Heck, even give them $2000 per family., Or, to really make a huge impression that would probably reverberate all around the world, give each family $10,000  ($10 million total) — enough to survive and buy the supplies to start rebuilding. It would make Biden look like a skinflint. And what's ten million to a billionaire?
***
Worst gov't agency in Canada? Probably our tax dept., the CRA. They make you pay tens of thousands of $ every year in taxes, but when you want to discuss your taxes, every phone answerer gives you a different #, and that person gives you another number, and they all claim ignorance, while they sit at home sipping their tea and nibbling on cookies. These, not us, are the real tax cheats.
***
WHAT VICE-PRESIDENT OF THE UNITED STATES HIDES HIS ACTIONS BEHIND A FALSE NAME?
/30/