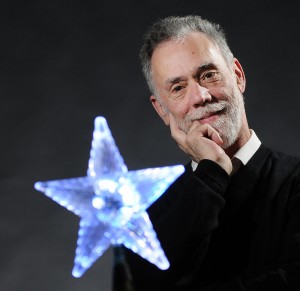 Note: this is NEXT WEEK'S forecast. To read the present week's column, please scroll down to "RECENT POSTS" on the right margin, and click on "April 19 – 25, 2015."
ALL TIMES/DATES ARE PDT (Pacific Daylight Time Zone). PDT is 8 hours "before" Greenwich (England). (As long as Britain is also on Daylight time.) For example, when it is noon PST, it is 8 pm in Engand. The "World Clock" in the right margin gives you some clues. (You can also Google "time zone converter.")
START NOTHING: 7:12 am to 6:07 pm Mon., 5:23 am to 7:03 am Thurs., and 7:03 am to 6:47 pm Sat.
PREAMBLE:
Query from a SCORPIO home-maker. I keep telling Scorpio that this is a great, lucky career year (until August) – but what about a home-maker, who has no career, no outside job? Well, the influence still works, but it applies in other ways. It's laziness on my part to keep using the word "career" – this fortune boosts Scorpio's profile generally, in the community. You guys could become an officer of your hiking club, or be put in charge of your exercise class, or run for local politics and be surprised by your win! In matters dealing with authorities, trial judges, police, you will tend to win (or have your sins forgiven). You might notice sales clerks and waiters treating you with a new respect. Somehow, you radiate a confidence and an "upward attitude." Your reputation, your prestige, rises buoyantly. This is a good time for anything dealing with status – including "moving up" to a tonier neighbourhood, ordering more classy stationery – being invited to upscale parties or dinners, mixing with the tuxedo set, helping your spouse impress his/her boss, etc. Now you can impress that sceptical mother or father in law. Even home-makers can be ambitious!
This Florida postal worker who pilots his one-man gyrocopter onto the lawn of Congress to deliver a few hundred envelopes containing letters protesting big money's control of American politics, who forewarned the authorities, and called his actions "civil disobedience" is a hero. (He reminds me of the flying oddball in the Mad Max movie.) Those politicians who bray like donkeys that he "should be prosecuted to the full limit of the law" are, of course, the ones who spend their piggish lives grunting at the very feed-troughs this poor postal worker is protesting about. Any judge who has an ounce of human decency will shake this brave fellow's hand, congratulate him on his sense of humor, and personally usher him from court. Or is American society more bent on vengeance than real justice?
According to the Washington Post, not one African American cop has killed a white man in the U.S.A. in the past 10 years. (Which I think is as far back as they researched.)
For years I've wondered about poor Tiger Woods – mostly, whether he's been getting psychological therapy since his wife discovered his infidelity years ago. He's been a lousy golfer ever since she smashed a golf club on him. I just watched the Augusta Masters, the cream of tournaments – on one shot, Tiger, hitting the ground near a tree (perhaps a root) with his club, cried out in pain and jumped around, dropping his club and flailing his arm. Most elite athletes would have, perhaps, let a little yelp escape their lips, and that's all. Tiger's pain-dance struck me as, really, a dance of self-pity, a drama demanding that the world – the huge audience of the Masters – give him a special victim's handicap. His psychological cloud has been apparent for years, but this was a new, childish low. Man up, Tiger. Get rid of that baby-man guilt. Forget that woman. Forget your past sins. Become a man and rebuild yourself. Maturity awaits!
WEEKLY FORECASTS:

ARIES March 21-April 19
Chase money, buy/sell, seek new clients. You might have to make a choice, in the weeks ahead, between making/keeping money and romance or a creative project or a risky venture. (The last three are, ultimately, luckier than chasing money.) Sunday/Monday are romantic, creative, speculative – pursue beauty, dive into the pleasure of the moment – surrender to the cosmos, to Lady Luck – she won't desert you! (Sunday's better.) Tackle chores Monday night (PDT – Tuesday in Europe, late Tues. in Asia) – but expect early barriers, perhaps legal, ethical or bureaucratic ones. But good fortune and progress generally prevails, right into pre-dawn Thursday. Thursday to Saturday feature relationships, new horizons, opportunities, dealings with the public, negotiations, agreements – and challenges, arguments, litigation. Diplomacy and co-operation win, independence and belligerence lose. Thursday brings the nice, co-operative side, Friday the challenging aspect, but this night and Saturday morning are loving, sweet – you could fall in love, or make a great agreement simply by asking! (This sweet luck "runs out" early in North America – but lasts all day in Europe, Asia.)

TAURUS April 20-May 20
TAURUS, THIS IS YOUR LOVE FORECAST FOR THE YEAR AHEAD, in place of your usual weekly forecast:
You might not see much new romantic activity before late August 2015, Taurus. Your energy and natural charisma attract others in May, and if you're unattached a sweet, friendly romance might begin. Your sensual side awakens around mid-month, and remains "alert" to late June – however, a purely sensual relationship could turn burdensome as the year progresses, and you might soon wish you were out of it. Almost out of left field, from mid-June through July a former mate or lover could return. This relationship might be almost over before it re-establishes – but not necessarily so. You have a long memory, Taurus, so think back. If this ended due to this person's coldness or indifference, don't let him/her gain another toe-hold in your heart. But if it ended due to (outside) circumstances such as family influences, take another look. If you decide to re-establish the bond, you have until late September to do so. If you wait, it will slowly disappear behind the curtain of your present life. A Capricorn or Scorpio might be involved.
July energizes your friendly, casual, talkative side, so you won't be lonely. But it's doubtful whether a major love affair will arrive. In August, take a deep rest. This entire first phase of 2015, May to August, blesses married Taureans with a cozy, benevolent domestic scene and a quiet but firm physical bond. It's a great time for all Taurus people to establish a new or better home. It's also a good time to break off a purely lust-based relationship, perhaps one that grew out of a moment of disloyalty, if such applies. (It's a good time partly because you'll feel just as secure – perhaps more so – after the split.
Mid-August begins a 13-month period of huge romantic luck. You hardly need my advice, for your own instincts will lead you more precisely and fortunately than I can. Still, a few comments: Late August and September might bring a person whose beauty – something about the way they talk, act, walk, hold their hand – transports you to a place of magical feelings. You could fall deep and fast. One warning: you could also find, to your surprise, that you argue rather frequently. Don't start co-habiting with someone August to September 25. You face loads of work in October, but romance continues strong. (If you and an amour do want to move in together, the end of September or early October is a great time, promising domestic bliss.)
November brings "marriage vibes" on many fronts. If unattached, expect several exciting meetings. December's sexy, and could bring intimacy to new couples, pregnancy to married folk. A trend that began in late December 2014, is well established now and will last to late 2017 – it slows yet deepens your physical intimacy in love. During this period, lust might transport you to a wedding.
January might bring an old flame. This month also starts a semi-long period, lasting through July, in which you'll feel both more intensely attracted to others or one special other, and yet find that not all the sparks are coming from heaven. Be diplomatic, make love not war, and love should survive! (This is your natural talent, anyway, to spread a velvet calm over potential conflict.) It is likely that you're dealing with someone as strong-willed as yourself. A Scorpio might be involved. Some Taureans will wed in January – others might meet a gentle, intelligent person who slowly surrounds you with a fascinating aura you'll be glad to surrender to. If you do grow discouraged by friction between you and your amour in Jan./Feb., March through May will bring such a round of bedroom romp that you'll wonder why you ever fought! (Remember that in June/July, when the friction might return briefly. Listen, Taurus, a hint: the cause of this friction, if it exists, might lie deep within you, in your fear of something. If so, your lover/mate becomes, for a few months, your "vehicle" for tackling and solving it. Love and a healthy approach, and courage, really does conquer all.)
Whatever happens, you'll remember 2015/16 as one of the major loves of your life!

GEMINI May 21-June 20
This is an easy, sweet week, Gemini. Continue to rest, lie low, contemplate. Let no one rush you. If an apparent opportunity passes you by, well then it does. But in truth it was hardly more than talk anyway, and if seized would have increased the busyness of your life, and your consequent weariness, without adding anything appreciable to your cupboards, reputation or bank account. But do be "busy" in the non-material world: meditate, seek your spiritual self, dream, think, self-examine, make plans to improve your happiness in future. Be charitable. Do catch up with government-related and similar obligations such as taxes, reporting lost passports, etc. Visit or call an old friend, travel or perform errands or paperwork Sunday/Monday. (Sunday's better: stick to routine Monday.) Sink into home, afternoon naps, Monday eve to Thursday dawn. Eat, dress sensibly. This is a nice, smooth period, but it will disappoint if you try to force an agreement or grab a career or other opportunity before mid-afternoon (PDT) Tues. Wed.'s sweet, easy. Romantic notions, creative urges, beauty, pleasure and entertaining kids arrive Thurs. to Sat. Exercise caution with health, work, over-exertion and new faces Friday afternoon/eve.

CANCER June 21-July 22
Life fills with optimism; your future shines bright. New and old friends perk up when they see you, you're popular, and life's freshness pleases your heart. Make wishes now and the next few weeks; they have a good chance of coming true. (Be reasonable, of course. And a clue: a slight, mild, almost casual wish has a greater chance of coming true than something you shut your eyes and concentrate on.) Issue and accept invitations. Flirt. A light, friendly romance might begin. One-on-one meetings can quickly turn to small group affairs as others spontaneously "show up." Sunday/Monday accent buying/selling, earnings, possessions and sensual attractions. Sunday's great for shopping until about 5 pm (PDT). After this, and into Monday, act slowly, with thoughtfulness. Impulsivity can bring loss, or overspending. Monday night to Thursday morning brings errands, short trips, calls, emails, casual acquaintances, happy conversations, paperwork and details. It's a fine few days; you might "discover" a fascinating person, artist, book or "fantasy world" Tuesday. Head for home Thursday, in your heart if not physically. Family, nature, nutrition, security, rejuvenation become important through Saturday. May brings secrets, communications with gov't agencies.

LEO July 23-Aug. 22
The main emphasis lies on ambition, prestige relations, reputation and community status, and dealings with authorities. There's pressure, and reward. The present week is a smooth, productive, good one. You start it, Sunday/Monday, with high energy and charisma, clout and effectiveness – everything an ambitious climber needs. So grab the ladder and climb a rung – but do it Sunday before 5 pm (PDT) (or pre-dawn Mon. in Europe, morning in Asia). After this, you might run into the one flaw in the whole program – an impatient (or unimpressed) higher-up. Bosses tend to be temperamental right into May 11. This Sunday, a higher-up is probably responding to something a bit selfish or mildly unethical in your approach or actions, which you don't see – but which you would see if you stopped and were honest with yourself. You have huge luck now to August, so don't be deflated or angered if a rebuff or "unfair" delay occurs. Instead, recognize the mistake, correct the flight path, and soar anew. (That said, though, stick to routine Monday.) Money matters, earnings, buying/selling, possessions and sensual attractions fill Monday night to Thursday dawn. Make sure that really is a valid investment, not a con, around Tues. noon. Otherwise, it's a splendid time – ask for a pay raise, charm new clients. Errands, calls, emails, travel, paperwork and friendly talk fill Thursday to Sat. (Follow-up client calls, too.) Be cautious Friday afternoon/eve. Otherwise, charge ahead. Be curious, ask questions.

VIRGO Aug. 23-Sept. 22
Your compassionate, mellow, intellectual and understanding side blossoms through the few weeks ahead – especially during this easy, fortunate end of April. It's a splendid time to apply for or enter school, to travel afar or buy tickets, to start a love affair or propose (I'll qualify this in a second) to start an advertising campaign, to seek your cultural roots or investigate other cultures, to reinforce your religious or philosophical beliefs, to buy/sell insurance, to handle legal affairs – to seek fame, if you're an artist, writer, etc. In any of these ventures, though, two cautions: 1) strictly reject impulsiveness: think, then act; and 2) aim for results that can be achieved fairly quickly, by, say, May 10, for a slowdown begins in mid-May, lasting to June 11. Or, aim for something that will arc into months down the road, so that the May/June slowdown will be only a phase it passes by. Love, ah, love. If an affair starts now it can go all the way to a wedding, but: for some reason, lust, physical desire, could be a maverick factor. There might be a lack of sexual desire; or more likely, too much of it: the trick is, to maintain a balance. Now to May 11, strictly avoid a law suit. Retreat, rest, contemplate and soak up sweet solitude Sunday/Monday. Your energy and charisma soar Monday night to Thursday dawn – now's the time to start those projects, call others, seek favours, make enquiries and applications. (Wait until Tues. morning onward to start.) Chase money or bargains Thurs. to Sat. – but buy nothing (especially nothing high tech) Friday afternoon, eve.

LIBRA Sept. 23-Oct. 22
You and Virgo share something in common this April into May: physical desire. (I don't mean for each other, though that's not impossible.) And for both of you, at least until May 11, that desire can lead you into a subtle dead-end. For example, you could engage in a lust-oriented affair, but ignore the fact that the other person's married; or you could let lust lead you into a partnership that, a year or two down the road, displays qualities of disloyalty. So if an attraction begins now or in the weeks ahead, value love, gentleness, affection and the real person above the flesh. (And in fact, a lovely intellectual or "soul" friendship, an affectionate one, can begin in the weeks ahead, with a chirpy, nervous, alert, talkative and bright-eyed person.) The weeks ahead emphasize heavy finances (investment, debt) lifestyle changes, health diagnoses and surgery, research and detective work. Enter these cautiously. If you have any doubts, or encounter delays, stand back. (Delays, this time, are your friend.) Sunday/Monday bring a rise in popularity, social joys, optimism, perhaps friendly romance. Retreat to sweet solitude and blissful rest Tues. to dawn Thurs. Deal with institutions, civil servants, charities. Perform neglected chores. Contemplate and plan; meditate or seek spirit. If you're rich, think about investing in warehousing. Your energy and charm soar Thurs. to Saturday – charge ahead, start new projects – but make them short ones or very long ones, for slow-downs and "backwardation" loom, mid-May into June.

SCORPIO Oct. 23-Nov. 21
SCORPIO, THIS IS YOUR LOVE FORECAST FOR THE YEAR AHEAD, in place of your usual weekly message:
Through August, Scorpio, you might be too busy with an expanding career, work, or civic role to pay much attention to love. (Well, that's not quite true. You're the most sentimental sign of the zodiac, ad you think of love – or sex – almost every day. But until late August, it doesn't command quite the same intensity.) Still, even as you read this, April has brought some strong relationship feelings (whether pro or con) and May continues this. The month of May might also bring a former flame – perhaps more a flame of lust than love. This could trigger two months of intimate clinches; or you might spend May/June dancing around a fire, uncertain whether to put it out or fan the flames. This influence might trigger a notion in someone that he/she belongs with you, a notion that lasts into September. Who knows, maybe they're right – but you remain skeptical (though you might hide it). July brings a gentle kind of love, one that seems to waft from the personality, gestures and words of a fascinating person.
August is pivotal. This month heightens your ambitions and the consequent pressures on you (and fortunately so, you could be promoted or praised, or accepted into a prestigious "inner circle"). But August also begins a 13-month interval in which your popularity will climb, and social delights flow everywhere. Optimism, camaraderie, bright future prospects, and a growing circle of friendly contacts buoys your heart – and will offer you at least two light, friendly but significant love prospects. These amorous possibilities will tend to arise in groups (anything from a blind date foursome to a political convention, a meditation group to a rodeo club) so aim your thoughts and efforts on group involvements. Not only in love, but in many ways, the groups you join now can benefit you for many years, a decade or longer. Accept and issue invitations. Entertainment venues play an important role. This isn't the kind of year when you find love and drag him or her home to gaze into each other's eyes by a roaring fire on the bearskin rug, or where you play a moody role on the lonely, windswept moors of Wuthering Heights. You might gaze into each other's eyes, but it's likely in some public place, with the good-natured ribbing of a group of friends.
The nice thing about this kind of romance is that you both enjoy each other's friends. This kind of love, too, makes some of the best, most enduring marriages. Another bonus is that you won't be tongue-tied, too embarrassed to approach the one who attracts you. Your sense of humor, gift of gab and breezy side will emerge, helping you approach anyone. And your confidence will be so high you'll brush off any rejections like dandruff.
September is very social; but higher-ups will grow a little impatient if you ignore work entirely. If anything, October grows even more social; invitations arrive. But you're tired, too, so mete out your time carefully. Don't over-extend. Your energy bounces back strongly in November: you also find it easy to express yourself. Don't yield to clandestine temptations – nor in December, when sensual attractions pop up everywhere.
January brings pleasant, cheerful friends – one of these might be a former "friend" you haven't seen for some time. This month also begins a surge in your sexual magnetism that lasts right through July 2016 (though it cools somewhat March to May). You'll also be more determined, forceful and assertive – make sure that you retain some gentleness, too, or you could inadvertently hurt someone you truly cared about. You're weary and need a good sleep in February, but your darn phone keeps ringing. That January "friend" might be snuggling closer, and a whiff of marriage might be in the air.
March brings true passion, even infatuation. You could be stunned by someone's good looks, and their general air, their subtly seductive mannerisms. This relationship, if it develops, could face some argument or friction…which lasts through April, but will tend to be forgotten or "outshone" by sexual attraction as May progresses into the summer. But don't forget: if a basic problem or incompatibility exists, it's better to tackle it than to ignore it and let it surface later when you and this person might be launched on a life together. (A hint: the problem, if it exists, seems to be in the other, rather than in you. It might link to their background or to a parent. He/she will need courage, but you will need compassion and caring: support one who might become very important to you.)


SAGITTARIUS Nov. 22-Dec. 21
Tackle chores, Sage. If you need it, this is a good time to seek employment, especially Tuesday to Thursday dawn (PDT). Protect your health; eat, dress and sleep sensibly. Take care of children's needs – e.g., buy summer clothes, apply to summer camps. If pregnant, eat nutritiously. In all this, don't go overboard – don't overexert physically, and don't get too creative with tasks. (E.g., if you have to build a garden wall, don't build one that looks like an elephant chasing a mouse.) Others have been treating you pleasantly for a week or two. This continues; but now they also start engaging you in talk, emails, little errands, etc. That's okay. You could meet someone intriguing and friendly, talkative – if you're single, this could be a love prospect. For all Sages, partnerships and opportunities in practical and career zones arise, too, in the weeks ahead – small ones, but good ones. Don't start a romance with a co-worker (applied all April, and will until May 11). In starting any project, choose one that can be finished soon (well before mid-May) or which has a far-off completion date, for mid-May to June 11 will brin g delays, second thoughts and reversals. Sunday/Monday are mellow, wise, gentle, friendly and loving. Be ambitious Monday night to Thursday dawn – you can make an impact, could even be promoted. Optimism, social joys, increased popularity, wish fulfillment, entertainment and friendly romance hover around you Thursday to Saturday. Enjoy!

CAPRICORN Dec. 22-Jan. 19
It could be love, could be nature's beauty, or art or pleasure, but for some reason your heart sings this week and the next few. If you have a family, this is a perfect vacation time. If you're an artist, writer, musician, etc., your creativity shines. Take a risk – not a calculated one, but when your heart prompts you (even in money). You'll be glad you did. However, don't take a risk on real estate, furniture, food, or with family. And don't be tempted to end a romance…not yet. Co-workers treat you affectionately. Sunday/Monday bring secrets, mysteries, lust, financial opportunities, commitments and their consequences. Sunday could be very lucky in any of these zones, but don't commit to anything Monday. A gentle, wise mood steals over you Monday night to Thursday dawn. Far travel, higher education, religion, life philosophy, love, cultural involvements, social rituals, legal and intellectual pursuits, import/export and dealing with foreign-born people, all are favoured. If you're in love, this is a splendid time to discuss the future, even a possible marriage/wedding. Be ambitious Thurs. to Sat. Avoid a disruptive or "maverick" move Friday late afternoon/suppertime (PDT) – others might be taken aback. Stick to routine Saturday – this night deserves a party – find one!

AQUARIUS Jan.20-Feb. 18
Now and until late May the emphasis lies on your foundations: home, family, nature, garden, nutrition, security, retirement plans and, in business, sales territory. Let yourself slow down; this is your natural hibernation month. Relax, nap, replenish emotional and physical reserves. Your home, though, will be unusually active, guests coming and going, perhaps yard sales or landscape projects, etc. These are fine, but several cautions: 1) now to May 11, don't burn plants by over-fertilizing, especially with nitrogen; 2) take precautions if big machinery's around – especially if active children are also present; and 3) only start projects you can finish before mid-May, as a three-week slowdown and "confusion" arrives then. So major renovations might not be a good risk right now. Decoration projects could be, though, as your sense of style and beauty is at a yearly peak. (This same influence can bring a sweet streak of "romantic hope" to singles – and that hope can lead, soon, to bigger things.) Opportunities abound Sunday (great, grab them!) and Monday (they're insubstantial, so stick to routine). Life's depths – including your subconscious – burst slowly to the surface Monday night to Thursday dawn. Mysteries call for research, detective work. Investments, debts, intimacy, sex, commitment to a lifestyle, all should have benevolent results, so enter these doors. (AFTER 2 am Tues. PDT, not before.) If anything's painful, see the doctor. A mellow, wise mood steals over you Thurs. to Saturday – be loving, seek intellectual harmony. Some Aquarians will agree to wed this week. Careful Friday afternoon, drive, talk carefully.

PISCES Feb. 19-March 20
The emphasis remains on errands, paperwork, details, travel, visits, calls, emails, letters, daily business and casual acquaintances. If curiosity, domestic issues, or making contact is your motive in all these, the results will please. If money is the motive, all will look promising in the beginning, but might disappoint in the end. Your family and neighbors are affectionate. It's a good time to paint and decorate – until May 7. If starting any big new projects now, especially mail-related ones, make sure you can complete them before mid-May. (Completion would include hoped-for responses, so the timing looks tight on mailing projects.) Tackle chores Sunday/Monday – Sunday's very successful, even inspired, but stick to routine Monday. Relationships, opportunities, relocation themes and dealings with the public fill Monday night to Thursday dawn (PDT) – be diplomatic, co-operative, realize others hold the aces. If you act independently, you can run into opposition. Be patient, hold back from action until past 1 am Tues. – then to Thursday, contact others, respond to opportunities, breathe the fresh air of new horizons. Open relationships veer into deeper waters Thurs. to Sat. – agreements turn to funding, attraction to intimacy. Emphasize research, investigation. But take care Fri. afternoon – avoid high tech investments, or pushing a relationship. It's an easy, lovely week!
The End.