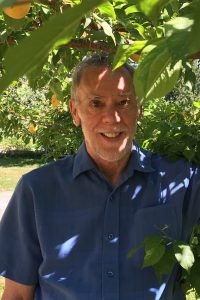 "THE  FUTURE  IS  NOW"
Please Note: If you are viewing this on a mobile phone, the Translate buttons and World Clock will appear at the bottom of this site.  (请注意:  如果您在手机上看到这一点,翻译按钮和世界时钟将出现在这个网站的底部。)
My email:  suningem@gmail.com
All times/Dates are PDT – Pacific Daylight Time zone. PDT is eight hours before Greenwich England (BDT). For example when it is noon PDT here, it is 8 PM in England – and 4 AM the next day in China. You can Google 'time zone converter' for your own zone.
"NO DOUBT THE UNIVERSE IS UNFOLDING AS IT SHOULD." ~ Desiderata
START NOTHING:  8:30 pm Sun. to 7:03 pm  Mon., 7:55 am to 11:52 pm Wed., and 2:03 pm Fri. to 6:39 am Sat.
PREAMBLE:
Trump's meeting with Kim Jong-un on June 12 will go very well for Trump. Possible exception: if Jong-un feels "overwhelmed", bullied, or realizes things are flowing too much in Trump's favour. Kim's a Capricorn, so if he revolts, digs in his heels, he'll do so subtly and in a pragmatic manner, He'll leave the door open to further contact, but he'll refuse to sign an agreement that does not meet his mostly economic and power goals.
***   ***
This Wed. will tend to solve/soothe two recent upsets (e.g., the Israeli-Iran outbreak, or the Hawaii volcano) — but the solution won't hold, it's "made in a vacuum" and will wither, after initial hopes.
***   ***
WEEKLY FORECAST:

     ARIES:  March 21-April 19
The general emphasis changes now (through late June) to easy but rushed chores — errands, communications, short trips, paperwork, filing, etc. Be swift, don't overthink things. Be curious, too — ask questions, scan media. Sunday/Mon. become surprisingly flirtatious, romantic, offer beauty, pleasure, and creative actions. If choosing or seeking, aim for a friendly romance, or your social circle, rather than a "wed-able love." Monday night (7 pm PDT) to Wed. midnight highlights chores, service personnel, minor health concerns, and machinery. Most things go well, though you might have to make a crucial decision or two Tues. pm regarding a secret or power goals, "deep health" or finances. Make sure you'e hearing the truth. Relationships face you Thurs./Fri. Your path here is very mixed, good mixes with bad. My only advice: don't chase love, and expect ambition's ladder to be slippery. Lie low, be diplomatic, volunteer for nothing. Saturday brings secrets, revelations, sexual and financial lures. (If these lures occur after mid-afternoon, esp. if late this night, grab them!)

     TAURUS:  April 20-May 20
The main focus, now to late June, will lie on money, earnings, purchases, sensual love/sex, memory, possessions, and rote learning — all things you like. Neither good nor bad luck affects this area, unless you grow unrealistically wishful, or mix money and friends (both unadvised). Spend Sunday — and if you can, Mon. — near home, with family — or sink into a restful, thoughtful mood. Monday eve, a friendly conversation with a "power person" might buoy your spirits. Romance, beauty, pleasure and charming kids call Mon. night through Wed. Tuesday through dawn Wed. (PDT) offers great opportunities to meet, greet, seek a date, pop the question, or whatever…. Tackle chores Thurs./Fri. — obstacles both afternoons, but good progress pre-dawn Thurs., and Thurs. night to pre-dawn Fri. You might run into a love situation, desire, which you'll ultimately have to abandon, later, due to ethical or moral problems. So be cautious. Saturday brings relationships — difficult ones before 2 pm, good ones after that. As you approach midnight, happiness prospects look better and better — whether with friends, or with a single, special someone.

   GEMINI:  May 21-June 20
Your energy, charisma, effectiveness and clout surge upward now to late June, Gemini. You will still be dealing with some background, more private or "governmental" issues until May 29 —taxes? health recuperation? handling that secret temptation? Even so, your control of your life and its direction(s) is already in your hands, and will be even more so in June. Be outgoing, make new contacts, ask favours, impress people, be a leader. Start significant projects, especially at the workplace. Errands, friends, calls, texts, etc. fill Sun. to Mon. eve. Tackle anything important Sun., as Monday's a dud. Head for home Mon. night through Wed. Hug or call the family, fix the place up. You might be able to re-negotiate the mortgage or rent Tues. A new friend or social circle might welcome you, but somehow circumstances might take this away down the road. Romance, beauty, pleasure, charming kids, surges of creativity — and a winning streak — greet you Thurs./Fri. Both pre-dawns (PDT) and Thurs. night, reward action — otherwise, stand back. DON'T start a new love now. All week, especially Thurs. night, work hard — your output will open a significant career door. Tackle chores Sat. — careful with tools, machines, electricity before 2 pm. Smooth progress afterwards.

     CANCER:  June 21-July 22
Lie low for the month ahead, Cancer. Your energy will be low, neglected chores will tug your sleeve, and you'll "fade" in competitive situations. But your charisma and "good hair days" will run strong until June 14. Don't let this tempt you into a secret affair — politically or romantically. When people offer you an unwholesome "prize," offer them the truth. Chase money, buy/sell, Sun./Mon. But be cautious — not good days for major purchases, pay raise dialogues, buttering up clients, etc.  Monday night (7 pm PDT) through Wed. brings errands, quick trips, communications, contacts and paperwork. Be curious, yield to a restless feeling. You can successfully contact lovers, friends, academics, lawyers, travel agents, Tues. to dawn Wed. Turn toward home Thurs./Fri. — embrace family, cruise the 'hood, garden, repair, etc. Contemplate where you've come in life, and who belongs with you at this point, who no longer does. Very good luck mixes with bad, so step carefully — both pre-dawns, and Thurs. eve/night, best. You might need to have a talk about love, partnership. Saturday brings romance, beauty, pleasure, a wee winning streak — the day delivers obstacles before 2 pm, success thereafter.

     LEO:  July 23-Aug. 22
You will shake happiness's hand over the next four weeks, Leo. Light romance, flirtations, popularity and social delights, wishes coming true, optimism and entertainment — all will visit. There are years in which these joys will reach greater heights (e.g., 2019, '21 and '24/'25) but why complain? Get out and enjoy! Your magnetism and energy peak Sun./Mon. — Sun. might bring a house "bargain." Otherwise, be the leader in establishing a "base line" — a sales territory, or family boundaries, or stake out a future garden, etc. Chase money, sell, angle for a pay raise, cultivate clients, and go shopping Mon. night through Wed. You'll succeed! A sexy relationship could start now — yes, it will consummate, but ask yourself: what then? Don't step through doorways you know might "imprison" you. You could learn a valuable secret, inadvertently. Errands, easy chores, calls, visits, paperwork fill Thurs./Fri. Speak, write, drive with caution. DON'T begin a romance. (Its future: constant yearning for affection from a cold partner). You'll succeed both pre-dawns (PDT) and Thurs. night, not other times. Thursday after 3 pm — and to some degree all week — offers a good realty purchase and/or sale. However, there's a fly in the ointment, not sure what. A family member not in agreement? Or too far for the work commute? Anyway, your choice. Home, kids, real estate, R&R, garden, Mother Nature, repairs, cooking fill Sat. — almost disastrously before 2 pm, very nicely after.

     VIRGO:  Aug. 23-Sept. 22
Be ambitious for the month ahead, Virgo. Your work will be more intense than usual, now to November. (You get a late summer release from this hard work, mid-Aug. to mid-Sept., so you might want to schedule a vacation for that time.) Until Nov., you might invest in your own job, or play a bit of power politics (careful!) or work in a research, financial or somewhat secretive role. Affectionate friends keep you happy until mid-June. Sunday/Mon. find you weary, a bit ignored by others. (You know how you raise your voice to tell a joke and no one listens? It's because, as now, your timing's off.)  Deal with gov't, neglected chores, and those needing assistance. Sunday best. Your energy and charisma surge upward from 7 pm (PDT) Mon. through Wed. Now, act — talk to higher-ups, promote your career, show your best side (sincerity, practicality) and jump through hoops, into doors of opportunity, mainly in intellectual, travel, media, public and relationship zones. (E.g., grab that foreign job posting.) You're ambitious and winning! Chase money and shop Thurs./Fri., but cautiously — both pre-dawns, and Thurs. night are better. Tackle errands, mail, calls, packages, trips/visits and paperwork Sat. — careful to mid-afternoon, when accidents/arguments possible. Good after this — a great night to meet with friends.

     LIBRA:  Sept. 23-Oct. 22
Mars will invigorate your love life now to November, with a "month off" mid-Aug. to mid-Sept. If single, you might meet your future mate. Romantic sparks will fly like those from welding machines. Love will "pick up" in marriage, too. Meanwhile, the month ahead brings mental peace, far-vision, far travel, legal, cultural, intellectual and publishing interests. Your career is favoured, authorities rule in your favour, now to mid-June. Sunday/Mon. bring a wave of optimism and social joys. Sunday's better. Don't launch any projects these two days, just be social (or flirty) and have fun. Retreat Mon. night (7 pm PDT) through Wed.  Rest, contemplate, plan, connect with gov't or head office, be charitable, spiritual. Despite your weariness, you get good things done. Two opportunities: one's financial, could increase your income through work or investment; the other is connected to gov't, management, or a payment from an "institution" — e.g., disability from an insurance company. Your energy, pizzazz, effectiveness and clout return strongly Thurs./Fri. — but step carefully, especially around home, family concerns. Act both pre-dawns, and Thurs. after 3 pm — you could earn a pay raise for extra work, "move up" in employment position, strike an agreement, or hear a secret about money, real estate, inheritance, etc. DON'T chase love — it has a hidden "cold side." Do chase money, Sat., after mid-afternoon (not before). You could end this day with a small financial or career prize!

     SCORPIO:  Oct. 23-Nov. 21
You'll need much patience now to mid-August, and again mid-September to November, as a friction trend enters your home. This will NOT be a good time to move into a new domicile. There are positive outcomes, too: you can find work in any food/shelter area, landscaping to forestry to farming to architecture to food service. A good time for renovations, construction, demolition, etc., or to give a child a first job. You might change jobs, even job roles. Overall, be gentle, not overbearing, especially to children. (In the big picture, you remain lucky, expansive, friendly and "on track" to future money growth.) Now to mid-June, your intellectual, travel, legal and love matters proceed with affection and small but telling luck. Others are still eager to see, call or talk with you. Still, you're veering into more secrecy and privacy now into late June. Finances, sex, medical and lifestyle issues will grab your attention. You don't only want a partner this month ahead, you want a deeply intimate or financially committed link. Be ambitious Sun./Mon. — Sunday's better, Monday holds little result. Wishes come true, optimism swells your heart, social joys confirm your popularity, and a great relationship can form (or advance) 7 pm PDT Monday to midnight Wed. Retreat, lie low, rest, contemplate your plans and situation Thurs./Fri. This interval holds obstacles Thurs. daytime and Fri. daytime, but offers success pre-dawn both days, and Thurs. night. Act accordingly. Your energy and charm surge upward Sat. — but the day holds friction until mid-afternoon. Later, nighttime, love is possible!

     SAGITTARIUS:  Nov. 22-Dec. 21
The weeks ahead feature relationships, Sage. Neither you nor your partner (or "intended") is particularly lucky and ebullient now, but if you are in an emotional embrace, love exists, it just needs some muddling through.  Now to November, romance will take the shape of communications. You might also write creatively, same period, or travel for pleasure (more than usually). You'll be restless, verbose and humorous. Investments, debt reduction, sexual intimacy, surgery go well now to June 13. A mellow, understanding mood grows over you Sun./Mon. Enjoy this, see a foreign film or attend a cultural display — neither day is much good for anything else, especially any practical thing. Ambition finds its reward 7 pm (PDT) Mon. to midnight Wed. Charge ahead, show the boss what you can do — at least two opportunities exist. One involves duties, chores, and perhaps a secret source or ally (or the gov't). The other touches on home or security vs. ambition/career — choose one. Your wishful, loving, popular and optimistic side frolics through Thurs./Fri. Avoid both daytimes — act Thurs. night, or either pre-dawn. Your security could be enhanced in a smooth but deep way (all week, but esp. Thurs./Fri.). Retreat, rest, contemplate and plan Sat. Careful before 2 pm — after this, especially this night, sweet solitude or a confidential friend heals hearts and digestive tracts.

     CAPRICORN:  Dec. 22-Jan. 19
A month of work and minor health concerns, machinery and service personnel, starts now.  Eat, dress sensibly. Others treat you with surprising affection/grace now to mid-June. For many months, now to November, you will find it very easy to gather money, like flowers by the roadside, but you will find it almost subconsciously easy, also, to spend money. It's as if bills appear out of thin air. If you want to be richer in Nov. than you are now, practise saving! If single, you'll be drawn toward a sensual affair — it might not be love, so don't hang your future on it. Sunday/Mon. bring themes of mystery and secrecy, lust, power urges, investments and high finance, medical and lifestyle decisions — but don't try to do anything "big" and be wary of commitment, for neither day holds much promise. (Sunday tempts, but what you do could cloud future hopes.) A mellow, wise, gentle and loving mood steals over you from 7 pm Mon. (PDT) to midnight Wed. Far travel, cultural, intellectual, media, love, legal and fame influences dance around you — and promise rewards. Charge in, don't "over-plan." A romantic hope might be fulfilled, or you might deliver/receive a significant message. Be ambitious Thurs./Fri., even if that only means avoid controversy and actions that could dent your reputation. Both pre-dawns hold good fortune, as well as Thursday night — a major, uplifting communication or travel ticket, and a romantic interval, possible. Any of these will bless you. Happiness visits Sat.! — though it might have a hard time peeking through the disruption and friction (or money-wasting) of the first 14 hours — act later. Deep in this Sat. night, a flirtation could spark a lifetime of something good!

     AQUARIUS:  Jan. 20-Feb. 18
Ah, sweet romance! The weeks ahead hold this, and creative, risk-taking urges, pleasure and adventure, and charming kids. Mars has just entered your sign, where it will stay until November (with a month "off" this autumn). You'll be intense, warlike, both attractive to the opposite (or same) sex, and filled with the courage and drive to seduce someone! This drive can also help in practical affairs. In other words, you'll be a powerhouse — but default to gentle and quiet, at least some days. Your workplace will be pleasant, affectionate until mid-June. This week, you might be discussing a new situation/condition in your home — it's just appeared, or will soon. Relationships fill Sun./Mon. — but luck isn't high, so practise diplomacy, discretion. Don't automatically jump on an "opportunity." The real opportunities arise from 7 pm PDT Mon. night to midnight Wed. — they involve career, prestige, and/or money, income and spending. Seize the day, dig deep, unearth treasure, invest, be intimate with someone. Surgery successful. Gentle love, vast distances, intellectual, legal, travel, cultural and media concerns — any or all could fill your thoughts Thurs./Fri. Several things about these 2 days: 1) both pre-dawns, and Thurs. night, benevolent — don't act outside these times; 2) don't chase love, especially with a co-worker; and 3) your career and earnings might stumble into a lucky reward! Be ambitious Sat., but ease up on the aggression before 2 pm — this night's affectionate, calm.

     PISCES:  Feb. 19-March 20
The general accent for the month ahead lies on home, family, land, property, security, Mother Nature, stomach and soul. This is pruning time — decide who should stay in your life, and who has grown stale, no longer belongs. Now to November, you can make money from management, governmental or institutional roles. This same period advises against frequenting tawdry bars and dark alleys. Avoid physical confrontations. Your romantic life grows sweet and beauty-tinged until mid-June. (Then another romantic trend begins late June to late July.) Tackle chores Sun./Mon. — but stick to routine or familiar tasks, as neither day is a big winner. Relationships pop up from 7 pm PDT Mon. to Wed. midnight — good ones. Seize new opportunities, esp. in social areas (e.g., love into wedding), travel, publishing and communicating. All week, love is blessed, yet someone might treat you or your friend with scepticism, even coldness. If the latter — coldness — turn your back. This is partnership time — be co-operative, and rewards should follow. Relocation — a dream, or do you do it? Secrets, mysteries, lust and power urges fill Thurs./Fri. Be a bit wary, as glitches lie in wait. Best approach: act both pre-dawns, and Thurs. night — not at other times. Consider long and thoughtfully before committing to an investment, major life change, or sexual intimacy. Still, the cosmos could "rescue you" with a deep, inspired understanding, trip, school admission, or an avowal of love. These themes fill Sat., too, but meet obstacles before mid-afternoon, success, even sweet love, this night.
The End,
AFTERAMBLE:
The disasters and catastrophes predicted for last week, May 15/16, will in many ways be the base line or start of new regimes and 7-year long situations… for example, contemplate what moving the U.S. embassy to Jerusalem (May 13/14) will spark, long-term. On the other hand, some things will die off, too — and quite quickly. We'll soon see the end of the Arab Spring. But the present "interest rate malaise" which has been with us since the 2008 collapse, will "hang around" until 2024/25. (Though true inflation — not the kind they're trying to manufacture at present — might return in 2023, with a "bump" in 2019 and 2022.)
The aspect I based those "disaster predictions" on (see paragraph above) was Mars square Uranus. This aspect occurs about once per year. But seldom will a Mars-Uranus square occur on the day that both planets move into new signs. And only in half of those rarities does the peak, the exact square occur in the new sign. To me, this hints that this square, and/or the events of this time (May's middle) will impact the future for a long time — through struggle and some "war." (For war will be waged on many fronts, as recent times have shown.)
The basic idea: Bilbo Baggins, the Hobbit, is at war with a domineering mad scientist, a crazed, idealistic zealot, or happy, friendly nut-bar.
On one side, for the 7 years ahead, we will have public opinion, social action groups, environmentalists (sort of, maybe), banks and insurance/finance companies, owners of mansions, many singers and figurative artists, lovers of beauty, esp. of sensual beauty, luxury car owners, people with a downright possessive attitude, but not aggressive nor rude, never nasty — versus impatience raised to a nervous, brisk assertiveness — a friendly aggression, with violent potential. Electric, swift, thin, stubborn, humanitarian, warlike rebel if need be (but would sooner proselytize).
Idealism will fight with practical, ownership motives. Religious fanaticism, of a Protestant kind, will erupt.
***   ***
Ah, Taurus! Like a fish cleaving water (which immediately heals) or an expert pickpocket flowing through crowds, Taurus (for that's my model for Bilbo Baggins, above) flows toward his/her ambitions without making a ripple… waits, co-operates with everyone, is well-liked, gentle and strong, calm and gracious, yet somehow seems to be there, with subtly surprising timing, place, and the right persuasive suggestion, barely voiced, to scoop up the promotion, or better deal, or something benefiting decades of people. Taurus does this so adroitly that no one protests, engages, nor is spurred to competition, and none begrudge his progress. Slow, like a quiet bull. That's my friend Taurus.
***   ***
Trump's a Gemini — the twins. He can carry, or inhabit, two, even three or more personality centres in a healthy manner, usually because one side balances the other(s). It isn't really that Geminis have two or more separate personalities. They contain the same range of feelings as all signs, but jump from one extreme to the other swiftly, and are constantly curious. (I suspect this curiosity grows from having one foot — or perhaps a toe —in the void, for in "jumping' from one state quickly to another of necessity acquaints the psyche with the vast intervals in-between, empty spaces — perhaps to be filled later, or perhaps just to remain empty, potholes in the comfort of life. This acquaintance with the void will tend to intensify the alertness and curiosity. This hints that curiosity is a survival skill.) The quick jump from one state of mind to another looks to us, observers, like two separate personalities — or, more correctly, like two very separate sides of this guy we thought we knew.
/30/