IF YOU ARE READING THIS BLOG ON A CELL PHONE, THE ADDED FEATURES (PLATFORMS, SHORT STORIES, YEAR AHEAD, ETC.)  CAN BE ACCESSED FROM THE TOP LEFT HAND CORNER (THE STACKED LINES SYMBOL.)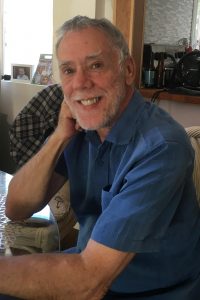 If you are viewing this on a mobile phone, the Translate buttons and World Clock will appear at the bottom of this site.
请注意: 若您用手机浏览此网站,翻译按钮和世界时钟位于网站的右下方,谢谢
All times / dates: Please remember that all time references (e.g., "dawn") are PDT – Pacific Daylight Time zone. You can refer to the World Clock in the sidebar for a listing of various world cities or Google 'time zone converter' for your own zone.
Email: suningem@gmail.com
START NOTHING:  7:59 am to 9:42 am Sun., 1:48 pm to 10:26 pm Tues., and 10:37 pm Thurs. to 8:58 am Fri.
Sorry, no PREAMBLE this week.
WEEKLY FORECAST:
  ARIES:  March 21-April 19
Keep your nose to the grindstone, Aries. Work, machinery, tools, diet, nutrition and work clothes, all highlighted until Sept.22. Be "hands-on," don't delegate too many tasks. Relationships are beginning to arise; they will become very significant in a few weeks (and into Oct.) but at present you're in the "meeting" stage.
After a quiet morning, Sunday grows restless and steers you into errands, communications, short travel and paperwork, through Tues. Success is easy Mon./Tues., could bring a happy, uplifting friend. Careful Tues. pre-dawn (PDT). Head for home, at least in your heart, Wed. to dawn Friday. Some uncertainty here, perhaps about the role of gov't in your home/family. Be careful with plumbing.
Romance calls Fri./Sat., but would hit a few potholes before Saturday pm. Creative work goes well, Sat. pm.
---
  TAURUS:  April 20-May 20
Romance, love and joy for your children, creative and risky urges, and beguiling beauty fill your heart until late September, Taurus. You might be attracted to someone you can't have, or to someone in management or gov't. Your sexual courage rides high.
A couple of small work projects begin to enter: this is partly the talking phase — and it's also your chance to insert some creativity or beauty into the process. (E.g., say your boss was going to paint the old rusting warehouse; now you can suggest the colours, or offer to put a mural on one wall.) Only start projects you can finish BEFORE Sept. 27.
You wake with energy Sunday. This day through Tues., pursue $, seek bargains, chase new clients, ask for a pay raise, etc. All's good, fortunate, except Tues. morning (afternoon Europe, late evening Asia). Errands, travel, paperwork and communications fill Wed. to Fri. dawn. Luck is jumbled, but better if you are calm in the face of fears and temptations (i.e., of deception).
Head for home Fri./Sat. Rest, think, sip lemonade, garden, hike in nature, hug the kids, etc. Be cautious with electricity, tools, higher-ups. Saturday pm grows calmer.
---
  GEMINI:  May 21-June 20
The accent lies on your home and family until late September, Gemini. And on gardening, repairs (do NOT start extensive repairs or renos that will last past Sept. 20) children's platforms/future (e.g. education savings plans) nutrition, nature hikes, rest and contemplation. Mars here until Sept. 14 can indicate domestic friction (which, oddly, might come out, "explode," Sept. 14 or 15) — or just a lot of physical energy. A streak of romance winds through your thoughts; this will grow larger in future weeks and into October.
Your energy and charisma surge upward Sun. morn through Tues. There is good and bad luck here, so be nimble. Most of the good luck involves love, learning and travel. Chase $, buy/sell, seek a pay raise, etc., Wed. to early Fri. morning (PDT). Your luck's good Thurs. eve — otherwise, be cautious. Trips, casual friends, errands, paperwork, communications fill Fri./Sat. Mildly difficult circumstances until about Sat. noon, then all smooths out.
---
  CANCER:  June 21-July 22
Errands, swift chores, applications and paperwork, casual contacts and communications — these fill the weeks ahead, Cancer. Rote learning, and friendly, casual sex will also be "around." Some of these errands/paperwork might play a crucial role in your ambitions. Your home is beginning to attract your attention, but in smaller ways. Nice affection here.
Sunday starts sociably, but soon the urge to be alone wins, and keeps you in quietude until late Tues. night. Take advantage: rest, study, examine and ponder. Make plans, liaise with gov't, admin., and advisors. A good interval, but don't fiddle with ethics or legal things, nor buy travel tix (applies to Friday).
Your energy and charisma surge upward Wed. to Fri. morning (PDT) — get out, launch projects, gather allies. You'll succeed, but don't do it at the cost of someone's pride. Chase $, buy/sell, seek bargains, hug a "casual attraction" Fri./Sat. Not much good luck here before Saturday eve. (This night great for discussing partnership, sex, finances, and putting them on a "steady keel.")
---
  LEO:  July 23-Aug. 22
Chase money for the weeks ahead, Leo. You might spark a casual intimate affair; but it won't satisfy like deep romance does — and that's exactly what's missing. Oh well. Since (if single) you will be meeting some of the best "marriage material" in the Oct.-Dec. period, you might want to wait. (You might have already met him/her, even months and months ago.) Sign up for night school, memory courses. Seek bargains, ask for a pay raise, etc. Some attractive, casual friends are starting to hover around.
Wishes can come true Sun. through Tues. — you feel popular, social joys pop up, optimism and flirty joys abound! (Careful pre-dawn Tues., PDT.) Withdraw to quietude, rest and contemplation Wed. to Fri. morning. You might feel indecisive about an investment or money scheme. Hint: let investment outweigh income factors. Your energy and charisma return in bunches Fri./Sat. — but most projects/invitations will fall flat before noon Sat. After this, quiet stability.
---
  VIRGO:  Aug. 23-Sept. 22
Your temperament, physical body, and mental state are at a yearly high, Virgo. Use this, start projects, gather allies, make yourself visible to important people — but don't start anything that will need attention from about Sept. 20 to mid-Oct. (That's a phase of confusion and delay, of costly mistakes and re-dos.)
Your determination, courage and sex appeal (as well as sexual desire) have seldom been stronger. Avoid verboten temptations (e.g., extra-marital affair). You're aggressive about finances/investments, but don't be impulsive. Examine twice, before acting. Money grows, as your income rises a bit.
Be ambitious Sun. through Tues. You can make strong strides at work, esp. Tues. (DON'T invest, nor seek a partner early Tues. morn (PDT) nor Thurs. morning. Dreams come true Wed. to Fri. morning. Joy, popularity, optimism, flirtations make your heart sing! Ignore kill-joys. Withdraw Fri./Sat. — lie low, think, examine what's happened, why you are where you are, and make plans for the future. Rest and pamper your health.
---
  LIBRA:  Sept. 23-Oct. 22
This is a quiet time, Libra (to Sept. 22) and yet a number of intriguing hints face you, hints of romance, perhaps, or of intellectual friendship. These might appear to die down around mid-September, but something bigger, more vigorous, more challenging — perhaps also more stressful, if you're older — is coming soon. This autumn/winter, a romantic wish can come true. If you're single but involved, and met earlier this year (and even earlier) these are just phases in a strong relationship.
Sunday brings a mellow, thoughtful mood, lasting to Tues. Our highest morals, aspirations, humanity itself, appeal to you. You grow philosophical about a romantic situation. Good, because it won't be the same "situation" soon. Status pressures increase Wed. to mid-morn Fri. (PDT — 9 hours later in Europe, 13 to 17 hrs. later in Asia.). This can bring stress, or it can ignite your ambitions — your choice.
You feel ready to celebrate Fri./Sat. — and why not, little of practical value will be accomplished. (Some, after 1 pm PDT.) Pace yourself — you're tired, your charisma tank is low, so be an appreciative member of the group. Leadership might be temporarily out of reach.
---
  SCORPIO:  Oct. 23-Nov. 21
This is your social month, Scorpio. Optimism, social delights, flirtatious possibilities, these fill your heart with song now to late September. A wish could come true. Some of this has already come over the horizon in past weeks, but now the broad current comes. Good, enlightening, gracious communications possible now with head office, gov't, regulatory bodies. This week and next best for this. Be patient with family, real estate — great good luck hovers here, will "blossom" this autumn.
Secrets, sexual desires, financial goals, medical or lifestyle decisions — these arrive Sun. through Tues. Research, dig deep, then act. (Avoid creative, romantic stuff.) Wisdom, along with a mellow and broad outlook, come Wed. to Fri. morning. Love possible — discern between a flirty, social attraction and a deep, one-on-one "heedless" romance. Long run, the heedless one will probably prevail. A good interval for law, far travel, academics, cultural involvements.
Ambition, career demands fill Fri./Sat. — but not comfortably, nor very successfully — that last, success, comes after Sat. noon (PDT — eve in Europe, pre-dawn in Asia).
---
  SAGITTARIUS:  Nov. 22-Dec. 21
You're starting to feel the pressure "full on," Sage — ambitions, relations with higher-ups, long hours. But you can also discern the bright future, the blue skies ahead. A strong creative streak winds through your career scene — good. Don't romance the boss, tho. (Other than a couple of flirts, romance is rather absent — a good thing, actually.) Some higher-ups are impatient, temper-prone — be diplomatic, cheerful in response.
Relationships fill Sun. morning through Tues. Good opportunities here, a good new friend possible. But avoid pre-dawn Tues. (PDT — to early Tues. afternoon in Europe, night in Asia.) Life's depths, secrets, emerge Wed. to Fri. morning. You'll feel lust, a desire for power and financial gain. Your luck is mixed, so be careful, esp. if committing large sums (or your reputation).
A wise, mellow mood steals over you Fri./Sat. — obstacles until lunchtime Saturday, but after this charge ahead with travel, social, legal and cultural involvements.
---
  CAPRICORN:  Dec. 22-Jan. 19
This is your wisest month, Cap. A time when you see far, in real distance and metaphorically. Immerse yourself in travel, international news/affairs, love, academic learning, insurance, science, statistics, and cultural themes/rituals.
You never entirely abandon ambition, though, and a streak of this (with small but good opportunities or meetings) winds through this week and the next few. Be alert if launching a career/business project: make it small, short. Wait until Oct. 18 onward for big projects. (Confusion and false starts fill late Sept., first half of Oct.)
Tackle chores Sun. through Tues. Dress, eat sensibly; guard your health. Progress, esp. if you avoid communications and "legal perspectives." Relationships rise to face you Wed. to Fri. morning — so do opposition (be diplomatic) and opportunities. Distant shores call. Avoid both superficial and deeply meaningful communications — and legal commitments.
Life's usually hidden side emerges Fri./Sat. — intimacy, others' bedrooms, financial opportunities, medical procedures. Dig deep for treasure; but also realize that before Sat. lunchtime (PDT) not much will work.
---
  AQUARIUS:  Jan. 20-Feb. 18
Hey, Aquarius. Life is mysterious, esp. when we expect it to be. Large finances, surprising sexual attraction, secrets, structures usually hidden, an expanding subconscious that "pushes" your intuition to the surface — these offer profits, good consequences, as long as you remain ethical, hopeful.
It's time for commitment: do you take that medical procedure, do you change lifestyles, become pregnant or chase that sexy stranger? Such is the month ahead (to Sept. 19) although you've already experienced clues about these areas for a few weeks. Your philosophical, international consciousness awakens a bit now, a lot later. Someone thin, sweet and talkative might enter your life soon; but this will end in confusion, because you aren't ready. You will be, mid-Oct. onward.
Romantic notions, urges fill Sun. morning through Tues. Success is possible, yet delayed. Tackle chores Wed. to Fri. morning. Eat, dress sensibly. Monday to Thursday warns against taking an impulsive leap on monetary or sexual lures. Relationships, opportunities and relocation themes arrive Fri./Sat., but they're rife with obstacles all Fri., and to lunchtime Sat. (PDT — suppertime in Europe, late night in Asia.)
---
  PISCES:  Feb. 19-March 20
September is your relationship month every year, Pisces. This year, Mars sits in your partnership zone until mid-Sept., adding a potent note of money and/or sexual intimacy to relations — but also aggression, so don't step on any fierce toes! (And be polite in traffic.)
Already, things are brewing on the sexual and financial side. Young couples might soon (late Sept., Oct.) be deciding whether they want to keep a baby. Financially, you're more drawn to the long-range than the short, to value over income. An associate might want the short, income side, which could make a good partnership.
Home, family, real estate, mother nature, security, nutrition, rest and contemplation — these fill Sun. morn through Tues. A pretty good interval — but avoid an argument pre-dawn Tues. (PDT). Romance stirs Wed. to Fri. morning. So do creative and gambling urges. Realize good and bad luck are mingled. A relationship might climax.
Tackle chores Fri./Sat. Stick to routine, follow safety rules Fri. and before lunch Saturday. Eat, dress sensibly, protect your daily health. An okay week, with opportunities!
THE END.
AFTERAMBLE:
Sorry, no AFTERAMBLE this week. I have stopped political commentary, as I don't like the kind of person I morph into when U.S. politics arise. In future, I'll write about the future…
/30/